Free Printable Love Coupons To Reward Kids!
These free printable monster love coupons for kids are a great way to reward kids for good behavior. Whether they surprise you by doing something without you asking, or they do an extra good job on their spelling test, these coupons will help them feel your love in a tangible way!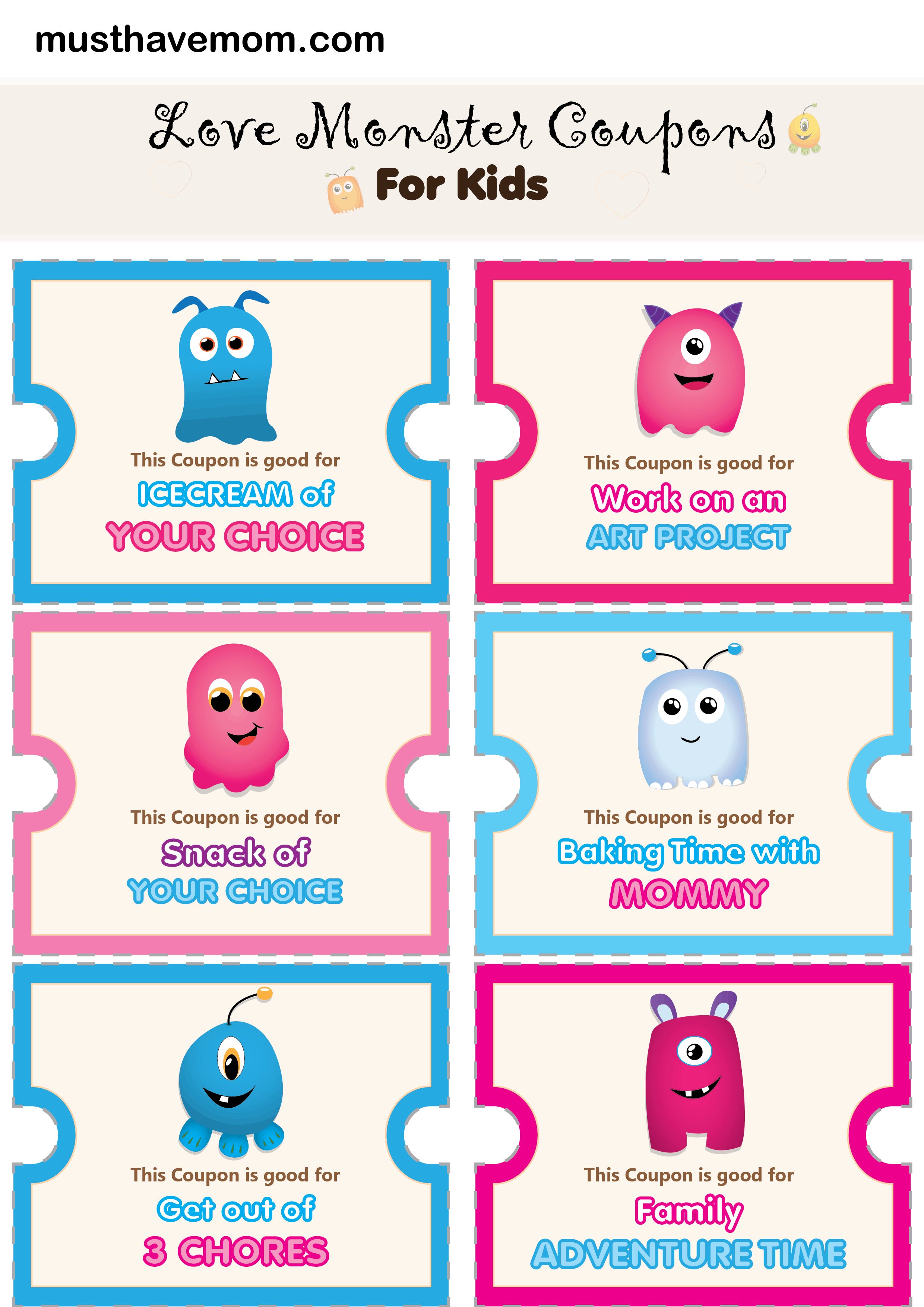 Rewarding Good Behavior With Love Coupons
These monster love coupons are super fun for Valentine's Day, but I use them all year round! I find as a parent it is really easy to constantly correct our kids and point out what they are doing wrong. I try really hard to point out more GOOD than BAD. That means if I catch my kids doing a chore without me asking or doing their homework without any prompting, I ensure that I praise them for it. Last night my 6 year old mopped the kitchen floor without me asking. That was the perect opportunity to reward him with an "ice cream of your choice" love coupon. I want my kids to know that they are loved, but to also feel recognized for their efforts that go above and beyond.
Grab the free printable love coupons here and then print them off.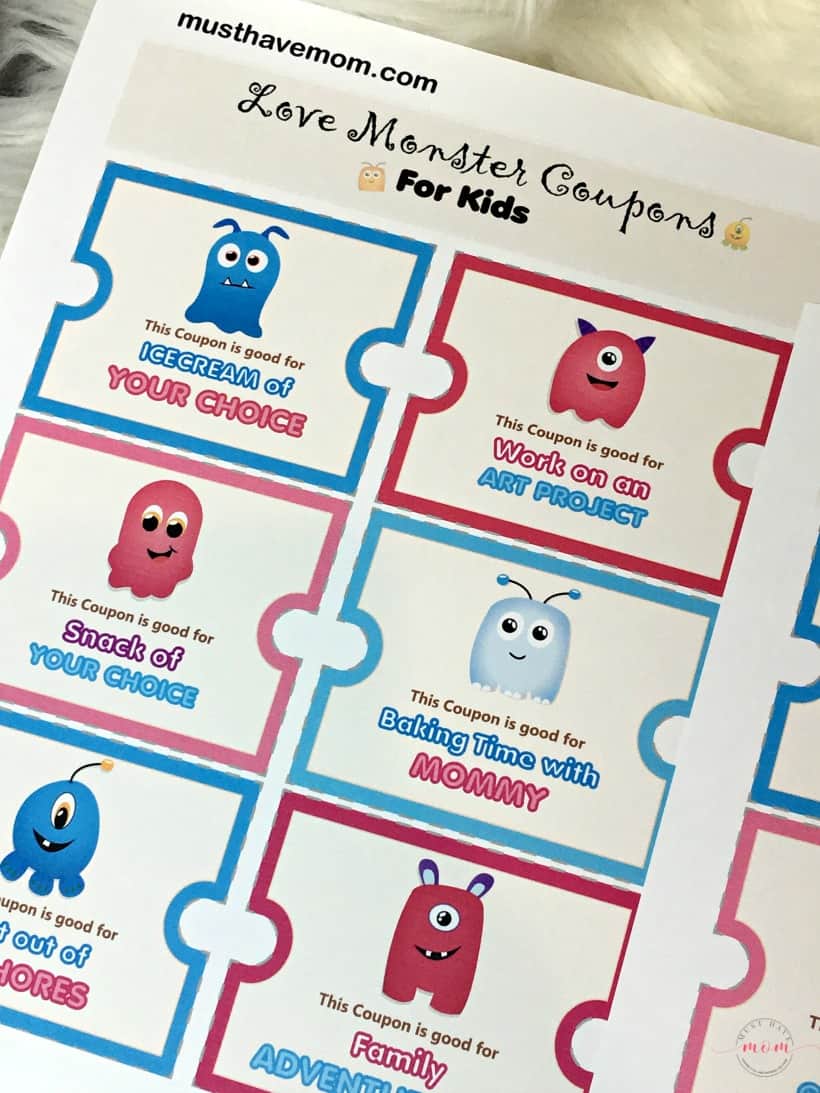 Then, you'll just need to cut them out with scissors.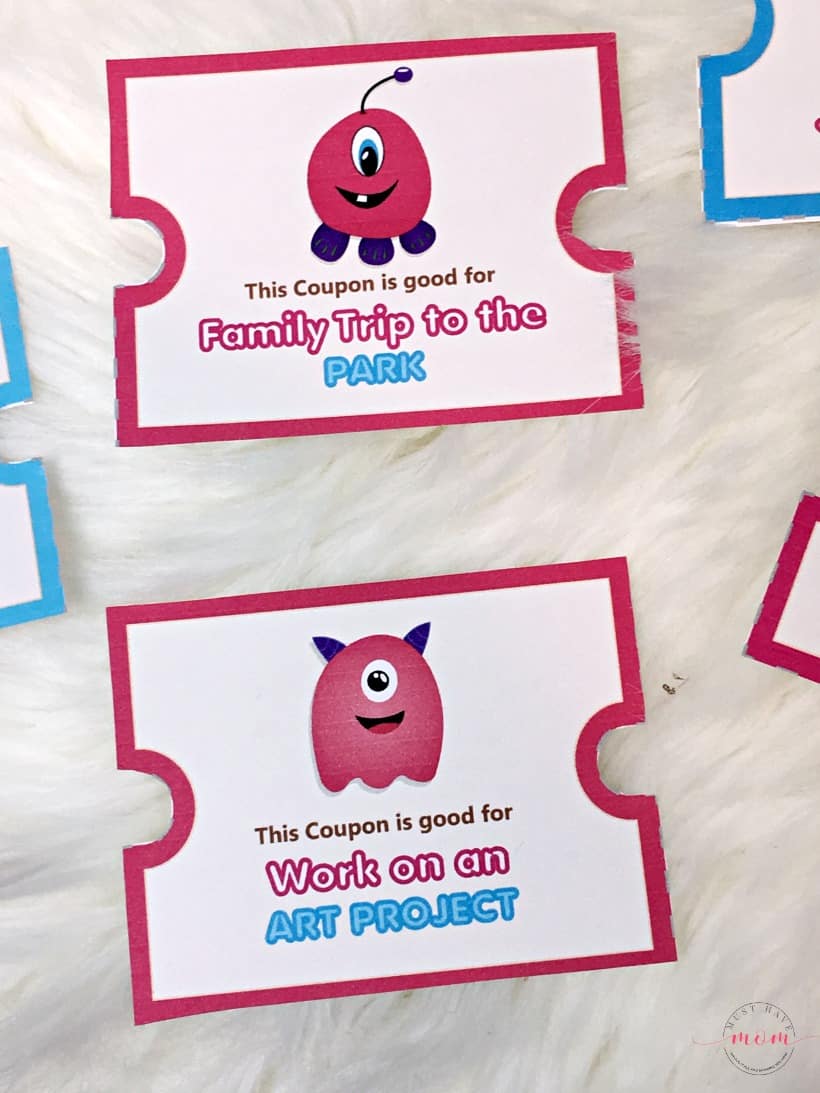 Keep them on hand and surprise your kids when they do something good! The look on their face when you whip out one of these fun love coupons is priceless. You'll find it has them doing more and more good things that go above and beyond your expectations. You'll feel good for recognizing their efforts and they'll feel good for getting extra recognition and surprises.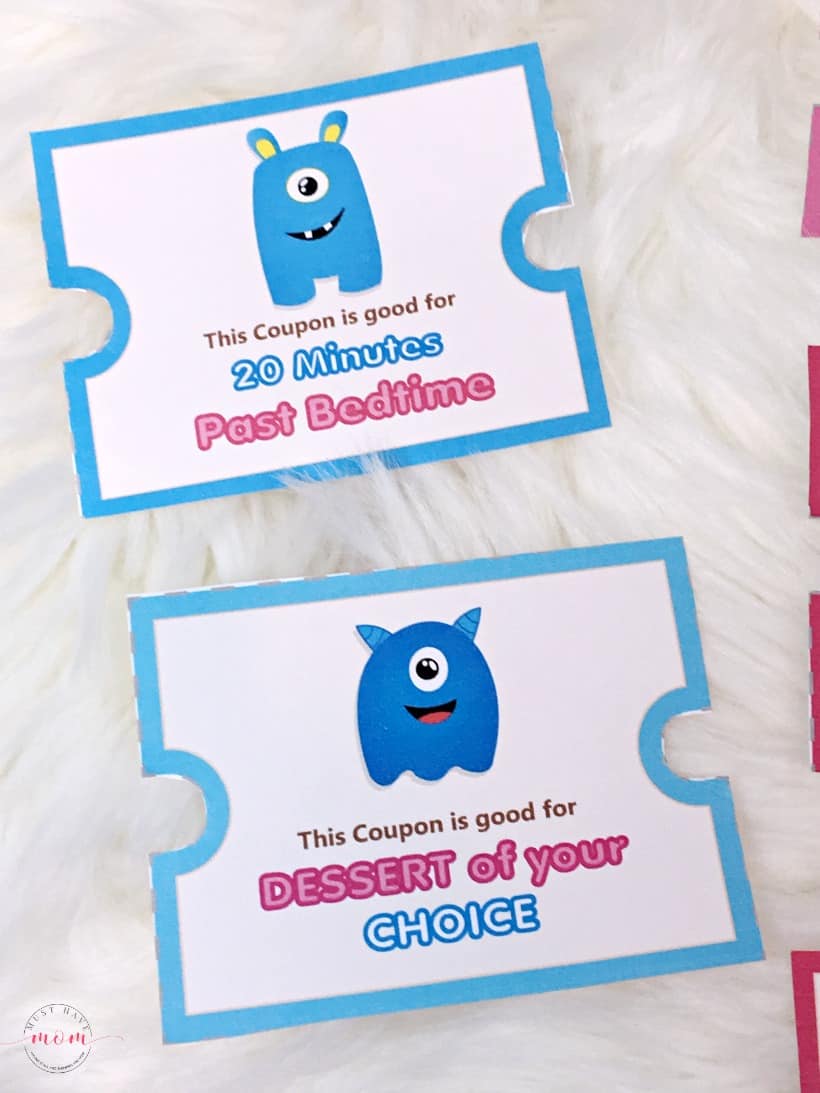 I love that these coupons give my kids EXPERIENCES rather than more STUFF. They do not need stuff, but they love making memories and having new experiences. These coupons do just that!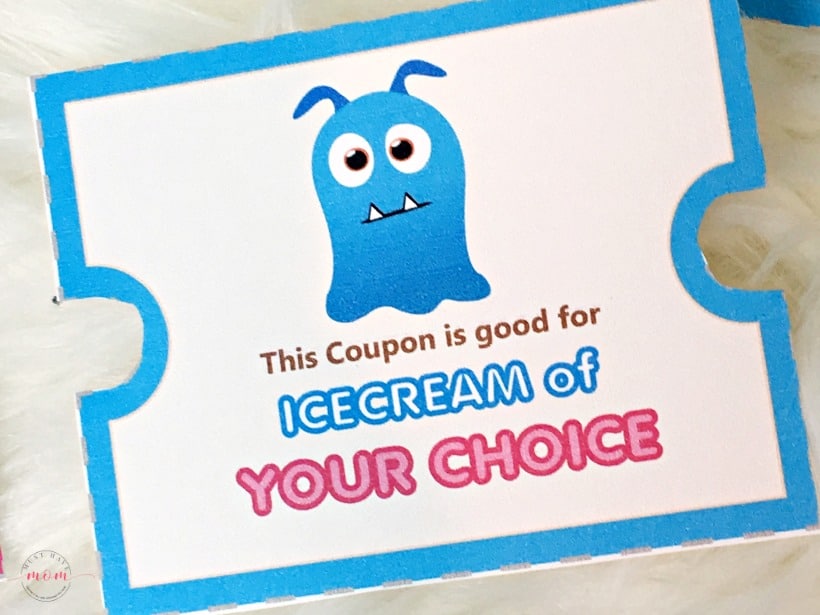 So next time you catch your kids doing something good, reward them with a monster love coupon!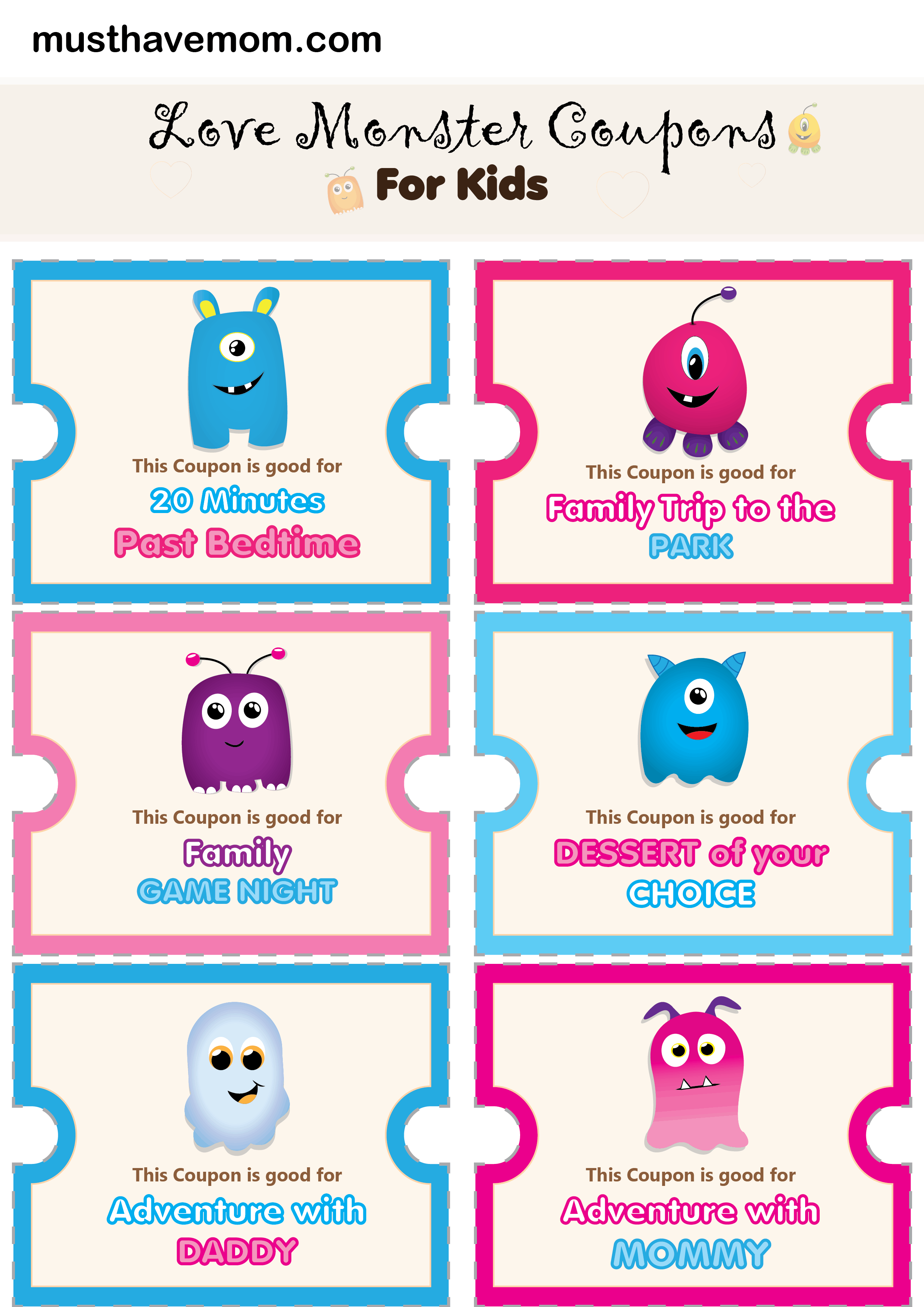 Print Monster Love Coupons for Kids
Get your free printable monster love coupons by clicking here and entering your email address. I'll send them straight to your inbox and you'll also get the added bonus of receiving access to my entire library of free kids printables! And don't worry, I'll never spam you 😉
Pin Free Printable Love Monster Coupons for Kids