I'm So Lucky To Be Your Mom Free Printable Notes
Sometimes life can get so busy that we forget to focus on the little things that mean a LOT. Let your kids know how special they are with this I'm so lucky to be your mom free printable note! This is a great way to love your kids!!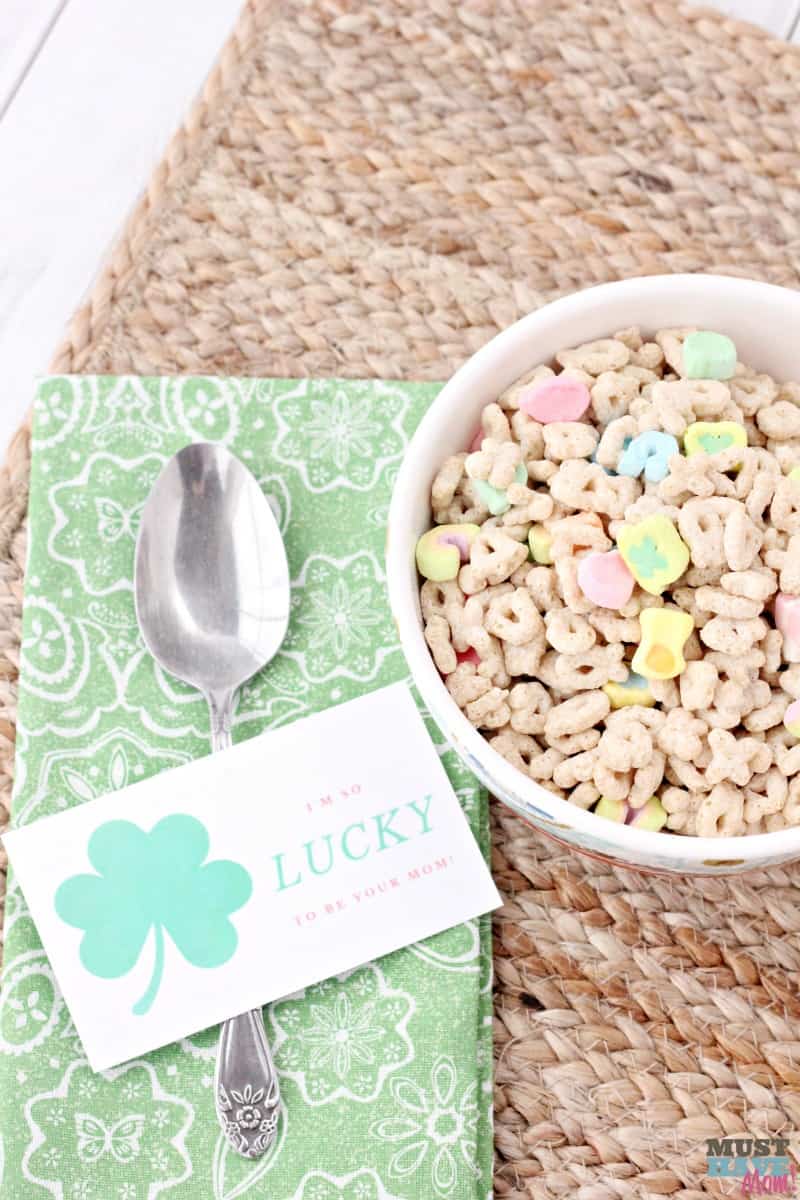 Mornings tend to be extra crazy around here. Between eating breakfast, packing lunches, fixing hair and brushing teeth, we can lose the little things that make our kids feel special and loved. These "I'm so lucky to be your mom" free printable notes are the perfect way to stop and remind your kids they are loved!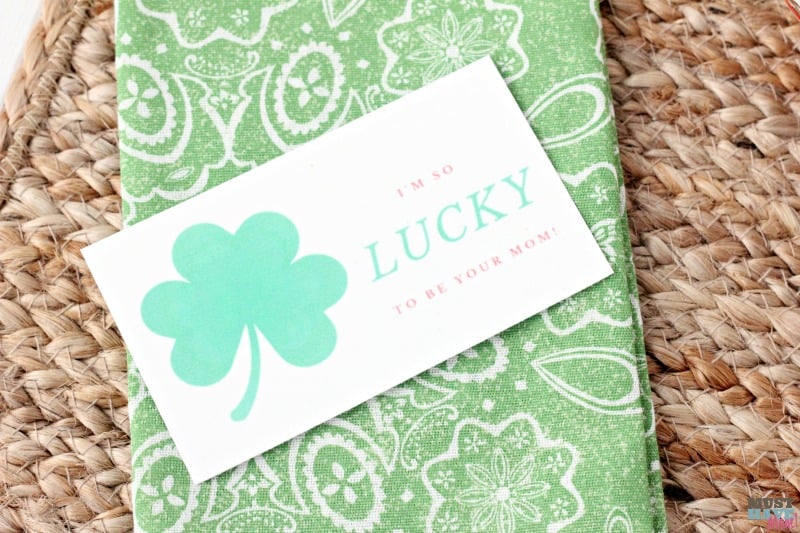 Surprise your kids at breakfast with this note at their table spot complete with a bowl of "lucky" cereal. If you are anything like me and buy mainly organic products then a bowl of lucky cereal will be an extra surprise for them!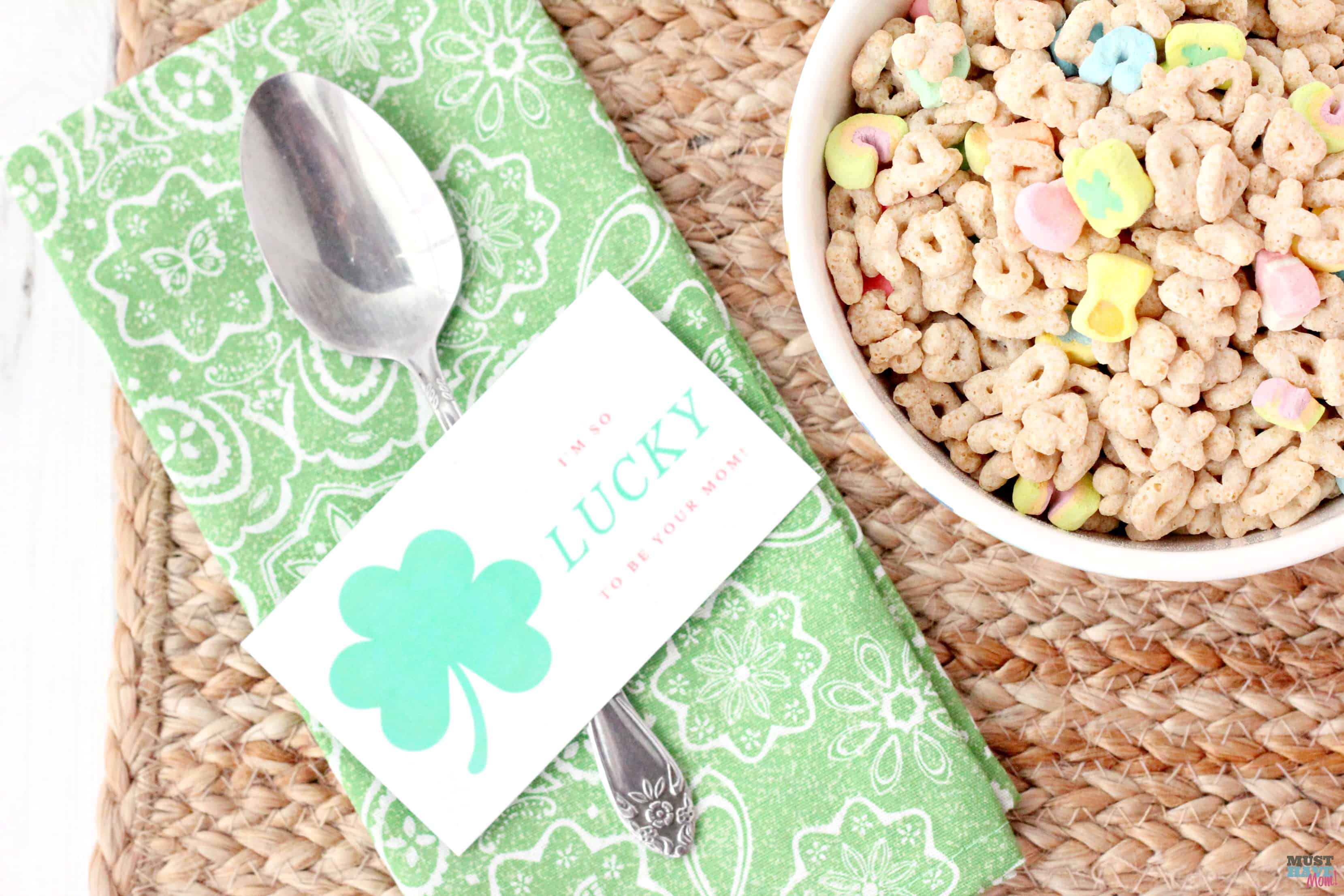 Don't forget to slow life down now and then and let your kids know how special they are! Whether that means an extra special lunchbox note to remind them you are thinking of them or a special PB&J doll tea party after school, little things are the things your kids will ultimately remember. Those are the things that matter most. Give them your time and some extra attention now and then and ultimately love your kids in a variety of ways that SHOW them your love.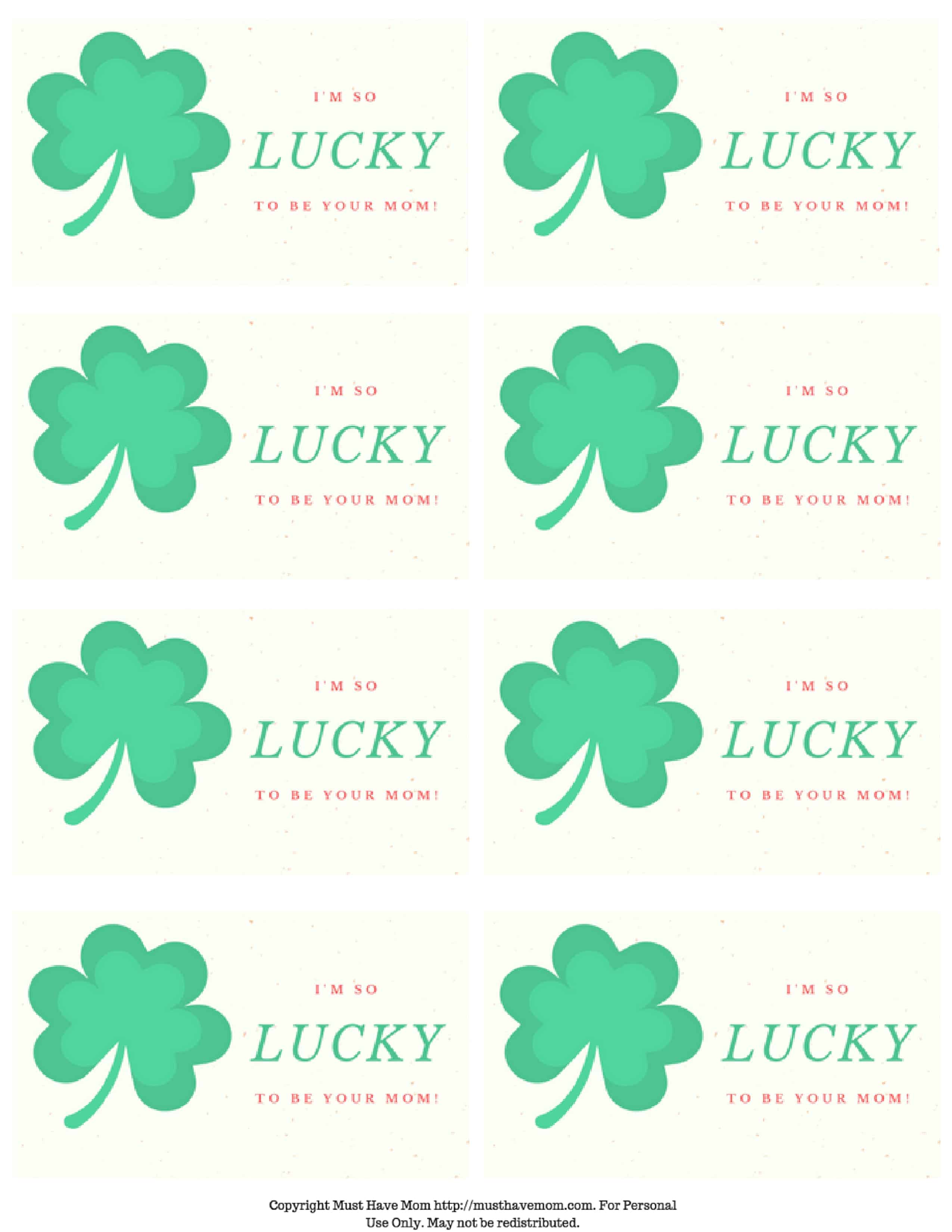 Print off the free "I'm so lucky to be your mom" printable and cut them out. I recommend printing them on cardstock paper for durability.
Pin this post to Pinterest to save for later or share on Facebook! I'd love for you to tag Must Have Mom on Facebook with a picture of your I'm so lucky to be your mom breakfast so I can see it too!

Save