This year I have found myself in uncharted territory as a mom. I have four children, ages 1 1/2, 4 years, 5 years and 7 years old. My 4 year old has preschool all day, twice a week now which leaves me home 2 days a week with just my youngest child. That has given me the special opportunity to bond with him and have one on one time that we otherwise don't have. I have savored this uninterrupted bonding time with him and it's allowed me to be able to focus on these special bonding moments.
One of my favorite times is lunch time with Brady! He usually wakes up from his morning nap and then we sit down at the table and eat lunch together. It's a fun time where we can focus on each other and have some toddler conversation. Right now he's working on feeding himself and using his pincher grasp to pick up little foods and put them in his mouth. These mini PB&J sandwiches are his absolute favorite and not only are the perfect bite size for him, but he also gets to practice his fine motor skills while he's eating!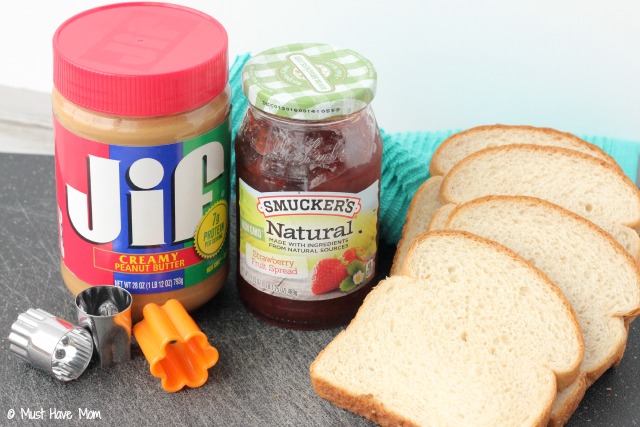 Want to make these fun toddler, bite size sandwiches for your little one? It's beyond easy to do and doesn't take much more time than making a regular sandwich does! Grab some Jif Creamy Peanut Butter, Smuckers Natural Fruit Spread, Bread and some mini cookie cutters (I used these
and these
pictured above).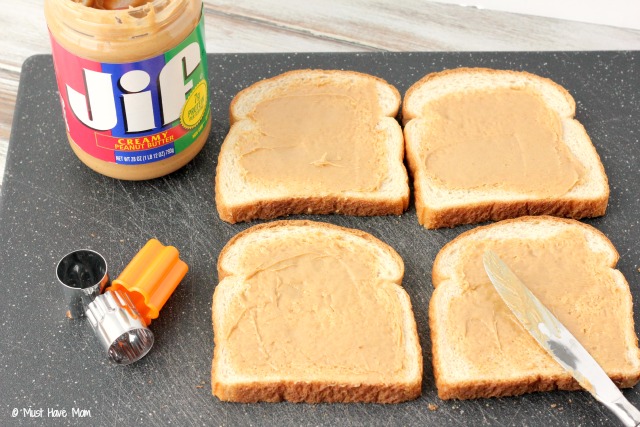 Spread the Jif Creamy Peanut Butter on both sides of bread which helps keep the jelly from squeezing out the top of the bread when you cut them into little shapes.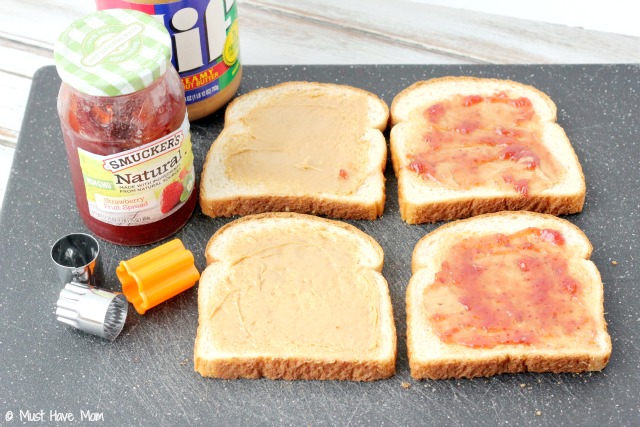 Then spread a thin layer of Smuckers Natural Fruit Spreads onto one side of the sandwich. I love using Smucker's Natural Fruit Spreads because they are made with non-GMO ingredients from natural sources, real sugar, and no preservatives.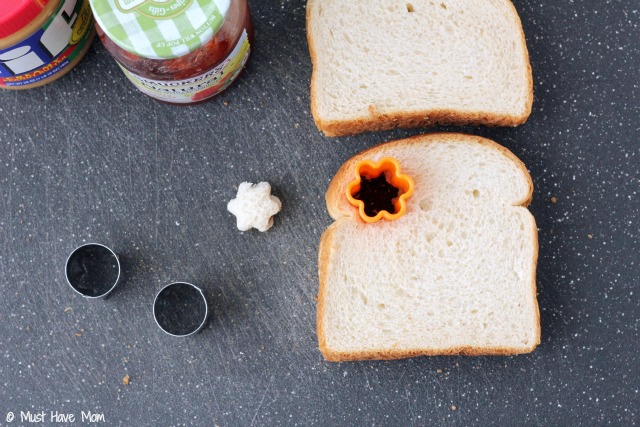 Now begin cutting out your little bite size shapes with your mini cookie cutters. Just push down and give it a little wiggle then pop it out.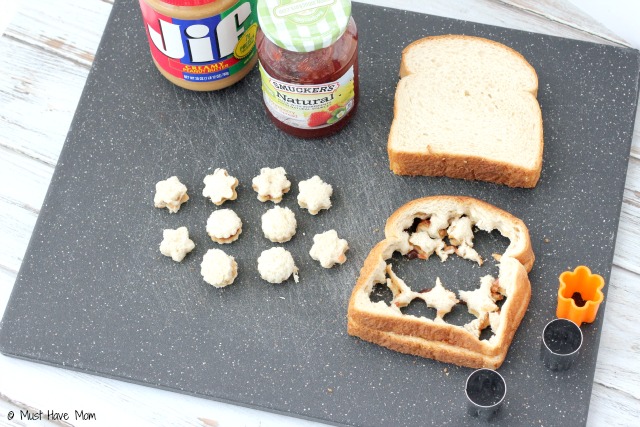 Cut them as close together as possible so you don't waste the bread.
Then serve up your adorable mini PB&J sandwiches to your toddler! Aren't they just SO cute?!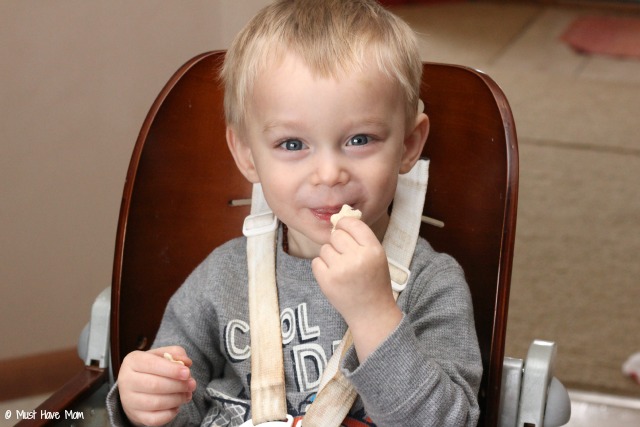 These are by far much more appealing to Brady than a full size sandwich. The full size sandwich overwhelms him and he has a hard time biting pieces off so he just rips it apart, makes a mess and doesn't eat much. With these bite size PB&J's he can eat two whole sandwiches! I love sharing this PB&J moment with him as he babbles away to me just as though he was carrying on an entire conversation in another language. I know he's telling me important things and wouldn't it be fun to understand that baby language that is all his own? I cherish these moments for far too soon they will be gone!
How do you cherish moments with your toddler? Have you tried bite size PB&J sandwiches for lunch? 
Head to Smuckers for more fun PJ&J ideas and inspiration!