Ultimate Party Meatballs Recipe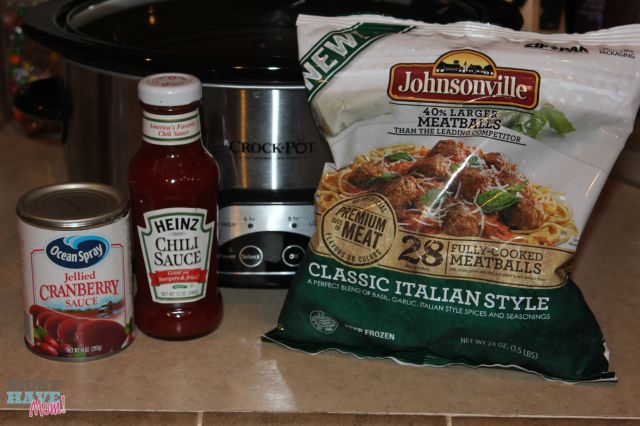 My husband recently decided to change positions at work. He took a new position and thus was leaving his crew to go to a new crew. The guys on his crew were all pretty close and so they were sad to see him go. Last week was his last week on the crew and my husband wanted to bring in some great food to celebrate his last week with his crew. I made bars for him one day and he brought donuts another day and the last day he brought in our favorite cocktail meatballs. I've been making these forever and they are always a huge hit at parties. These were the perfect food to bring in to work too because you can make them in the slow cooker and they are beyond easy.
All you need is a bag of Johnsonville Italian Style Meatballs, a jar of Heinz Chili Sauce and a can of Ocean Spray Jellied Cranberry Sauce.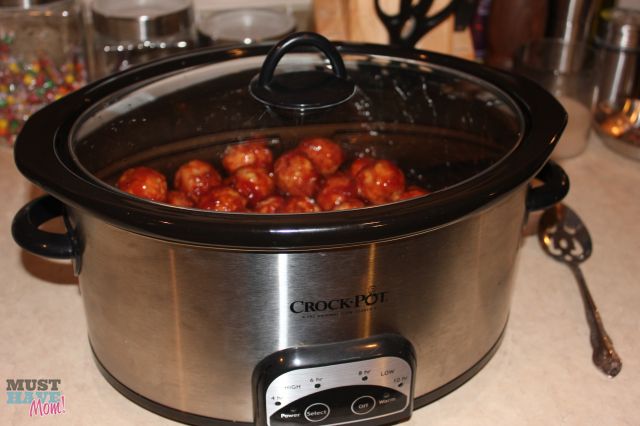 Then you just dump it all in the crockpot and cook it on high for 4 hours. It really doesn't get much easier!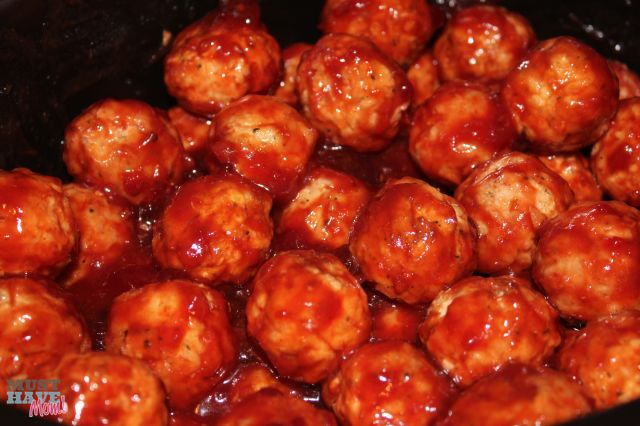 You wouldn't think that combining chili sauce with cranberry sauce would taste very good, but it makes a great sauce for the meatballs and tastes amazing!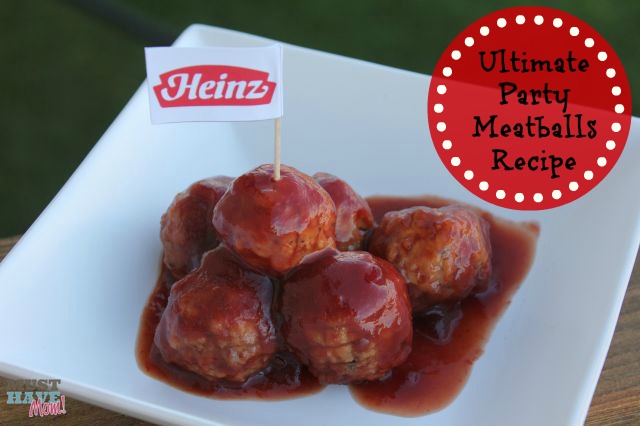 You can also make them on the stove by combining the sauces in a pan and cooking over medium-low heat until smooth. Then add your meatballs and cook for 15 minutes or until meatballs are heated through. It's SO easy and a definite crowd pleaser!
Print this infographic below for the Ultimate Party Meatballs recipe!

My husband said his crew devoured the meatballs in no time, as evidenced by the empty crock pot he returned home to me. These meatballs are great for an easy party appetizer. With the holidays coming up I always keep the ingredients on hand for those last minute get togethers. There are so many different occasions that you can use this recipe for! And even if you don't know how to cook you really can't mess this one up 🙂
Have you tried these meatballs before? What did you think of them?