What is a Cricut? What does a Cricut do? Is a Cricut complicated? Today I'll cover all of those questions and more so you can decide if a Cricut is for you! I also have my all-time favorite Cricut project in step-by-step detail for you – how to make t-shirts with Cricut!! Let's get started!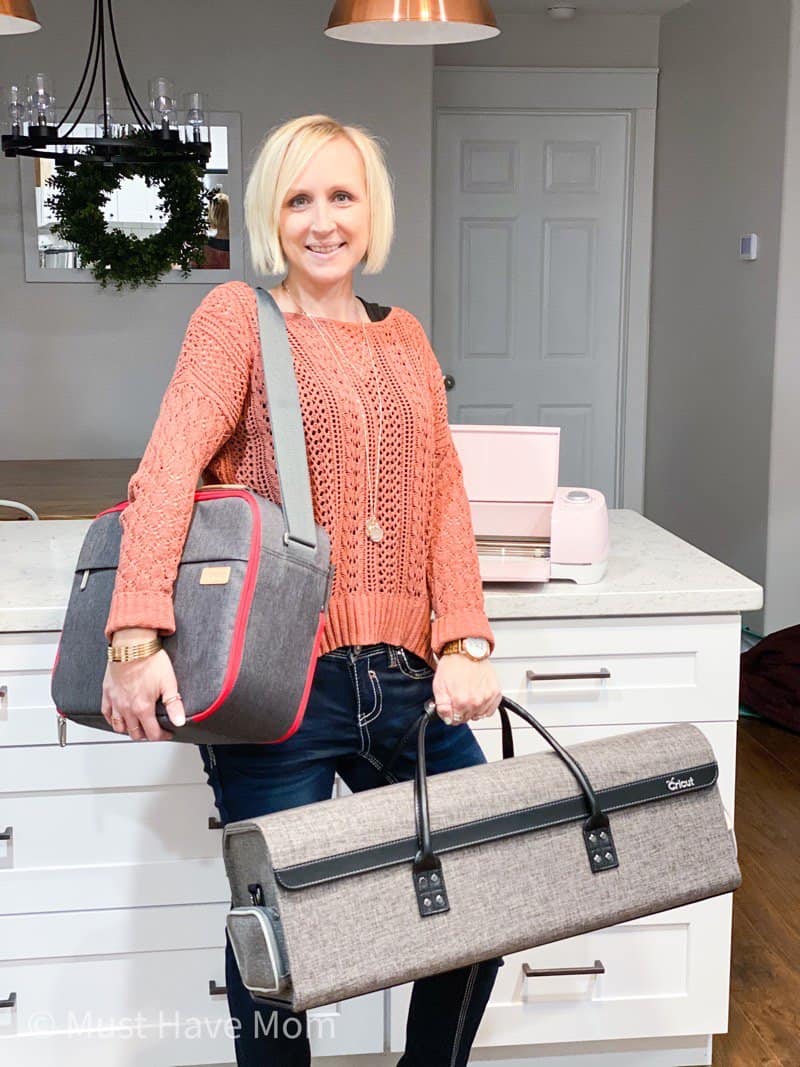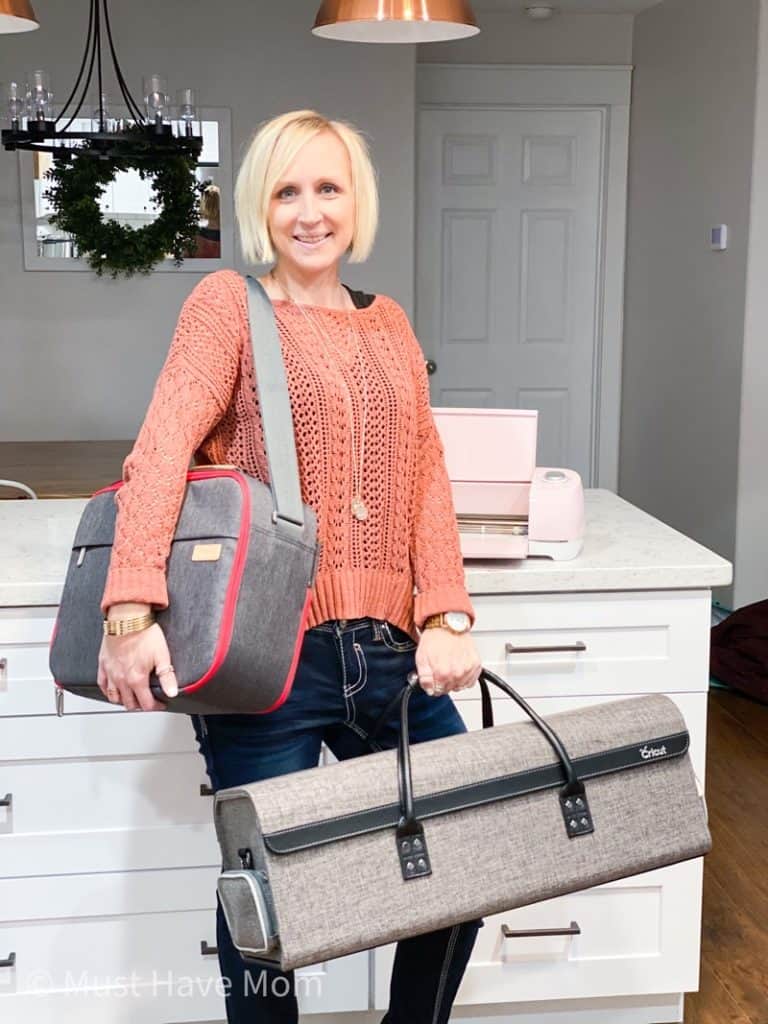 I absolutely LOVE my Cricut machines but before I bought one I remember feeling so overwhelmed by it all. I wasn't sure which machine to buy or what they could even create. Today I aim to cover all of that for you so you can choose the right machine for your goals and get to creating amazing projects that you can keep, gift or even sell! 
What is a cricut?
Let's start at the beginning. What is a Cricut? A Cricut (pronounced like the bug) is a craft cutting machine. It can cut hundreds of materials from delicate paper to tougher materials like fabric and even wood! It is quite the versatile machine and allows you to craft a huge variety of materials so you can create thousands of different projects! 
How to choose the right Cricut machine
The next bit of information you need is how to choose the right Cricut machine. There are 3 different models and it depends on how you intend to use your machine when you make that decision. Cricut has a great comparison chart here you can check out.
To slim it down for you here is a super simple explanation of each machine:
Cricut Joy: The smallest of all the machines, the Joy is great for traveling and for people who live in small spaces. This little guy doesn't take up much room and can still create everything from custom cards to personalized decals.
Cricut Explore 3: This machine cuts 100+ materials and uses 6 different tools. It will make everything from paper crafts to vinyl (t-shirts too!). 
Cricut Maker 3: The Maker 3 is the ultimate Cricut machine and will cut 300+ materials and uses 13 tools. It can cut everything from paper to vinyl to fabric and even wood. It cuts 2X faster and with 10X more force. 
I have all three Cricut machines and the one I reach for 99% of the time is my Maker. I love it and it can do all the things I want it to. If I were to choose one machine out of all three I would choose the Maker every time. 
If you never plan on cutting more materials beyond what the Explore 3 can do (like wood, fabric, engraving) then you can stick with the Explore 3 and be totally happy.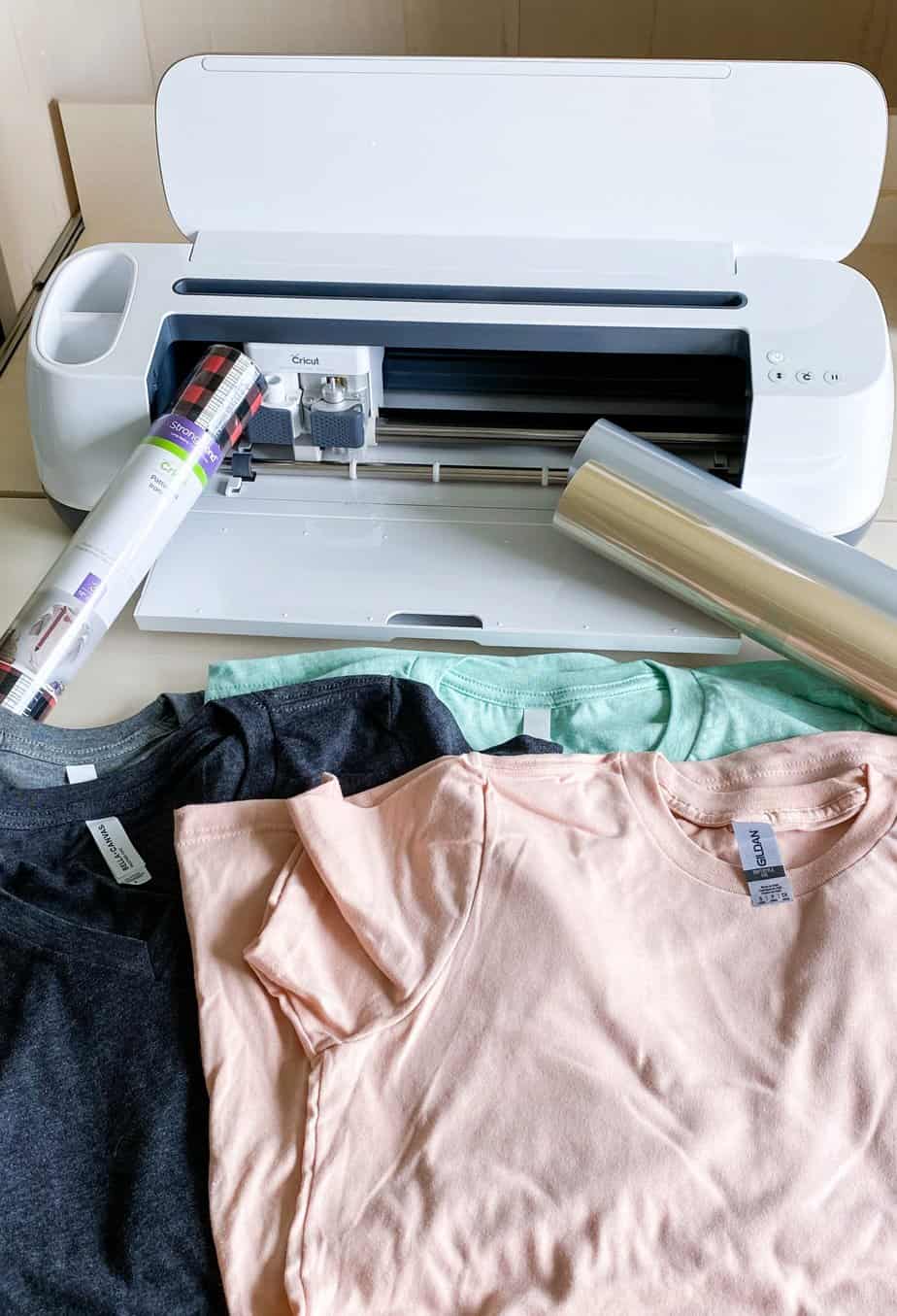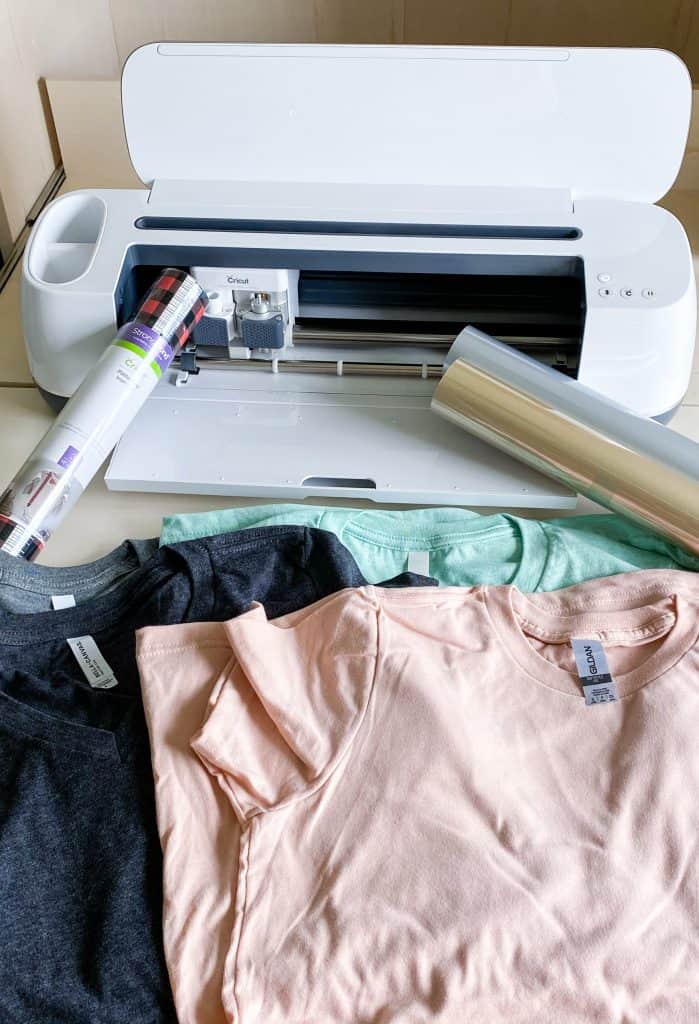 How to make shirts with cricut
My all time favorite project to make with my Cricut is still t-shirts! I just love shirts with sayings on them and making them with my Cricut is SO inexpensive! It only costs me a few dollars for a nice tee and I can make tons of new shirts for pennies on the dollar when it comes to refreshing my wardrobe. My daughter loves this ability too! What teenager wouldn't love expressing themselves on their shirts??
To make a shirt with your Cricut you'll need the following supplies:
t-shirt (I like to buy basic tees from JiffyShirts or other inexpensive bulk shops online
Cricut Iron on vinyl in your chosen colors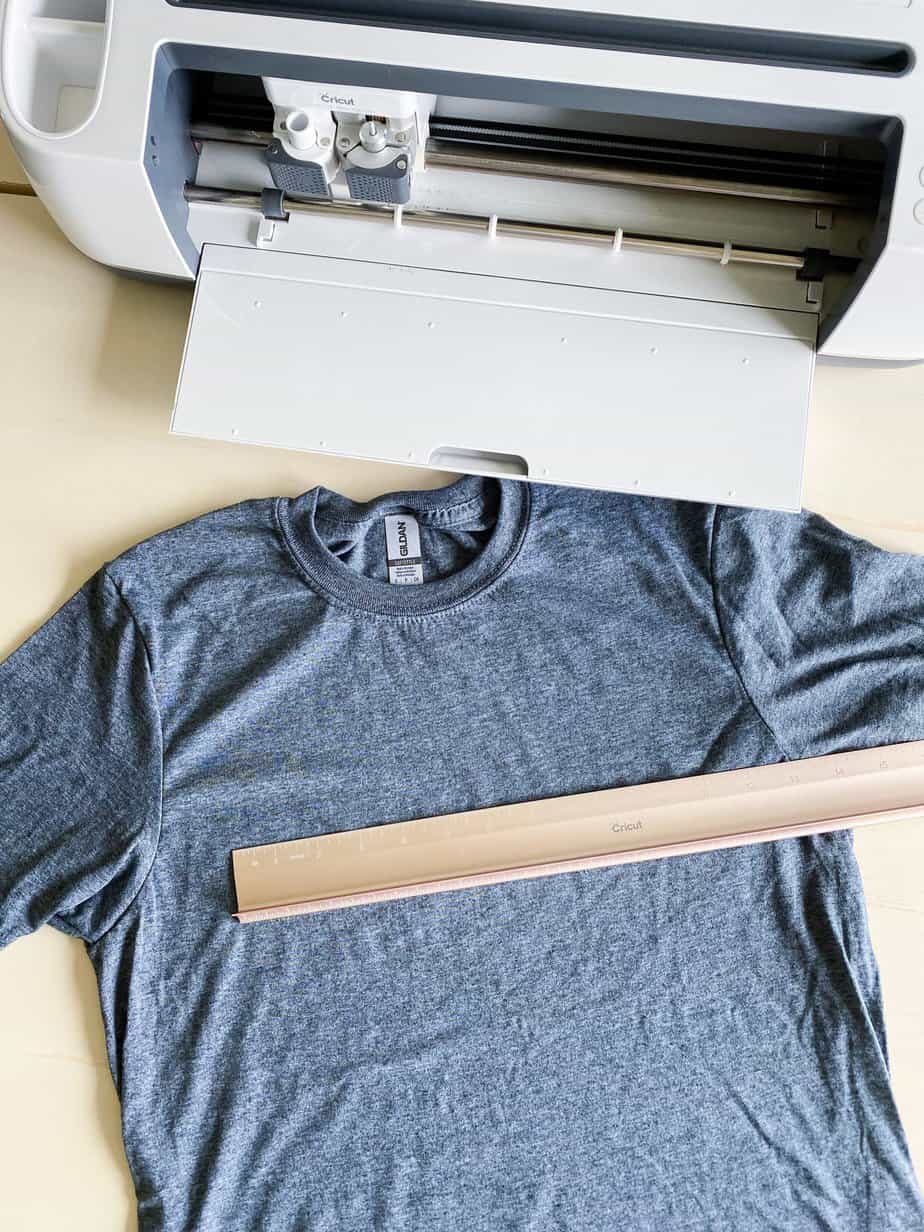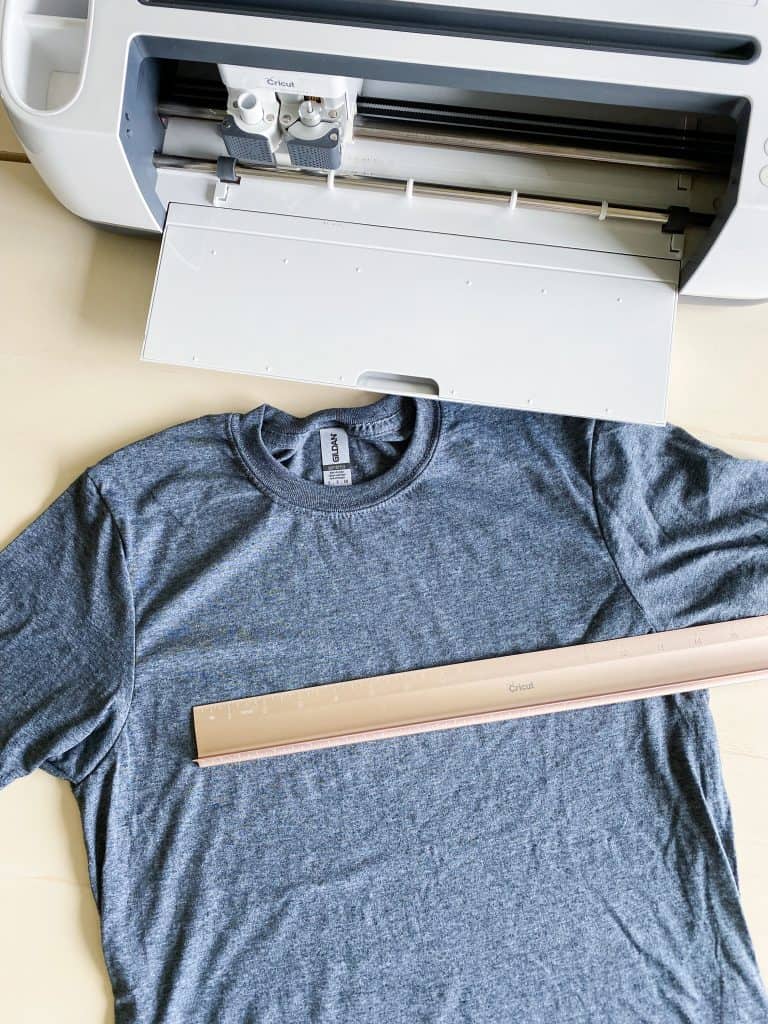 1. Begin by measuring the area you want the t-shirt design to cover. You need to determine what dimensions you need to size your artwork to. The Cricut ruler is handy for this!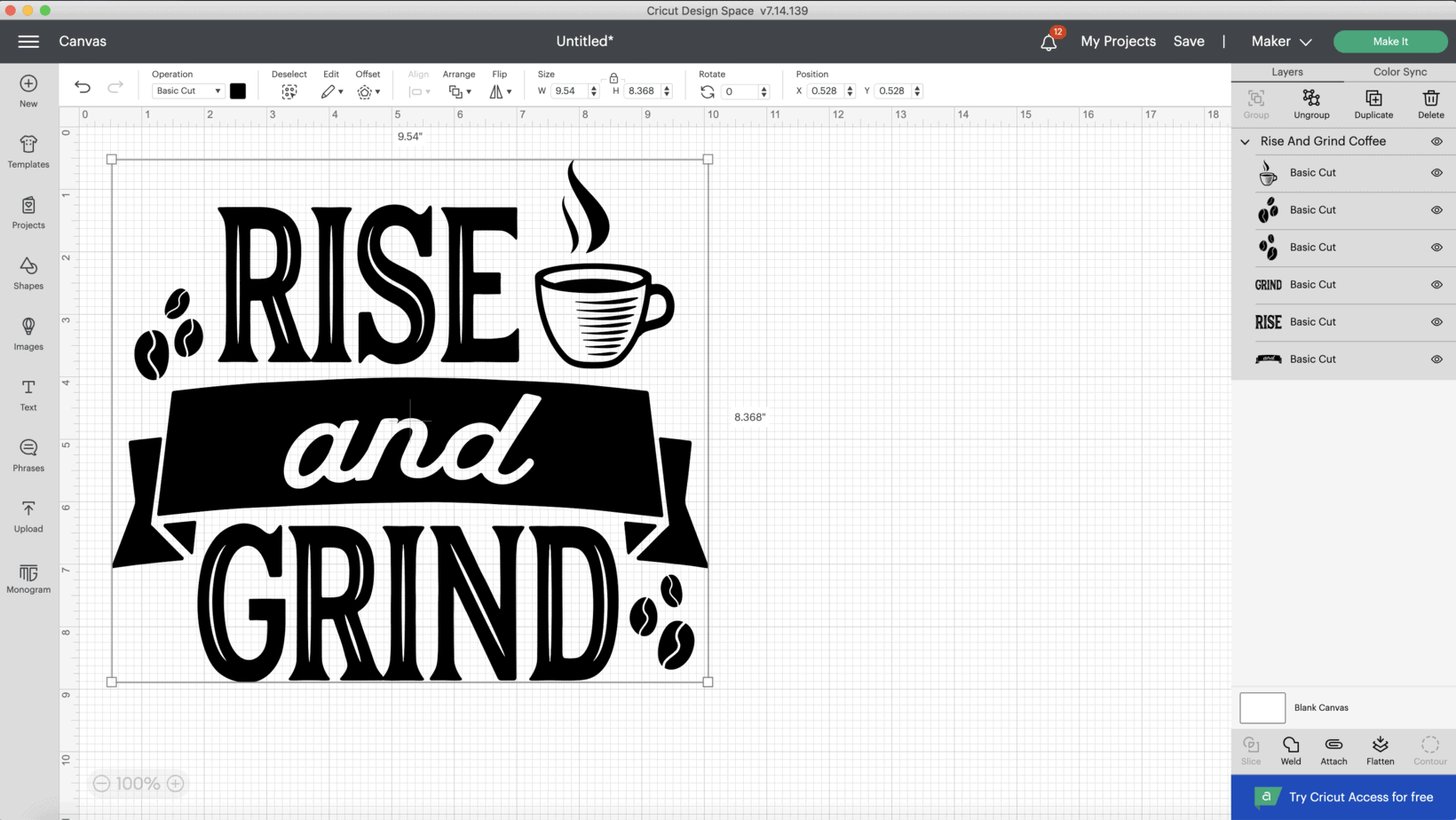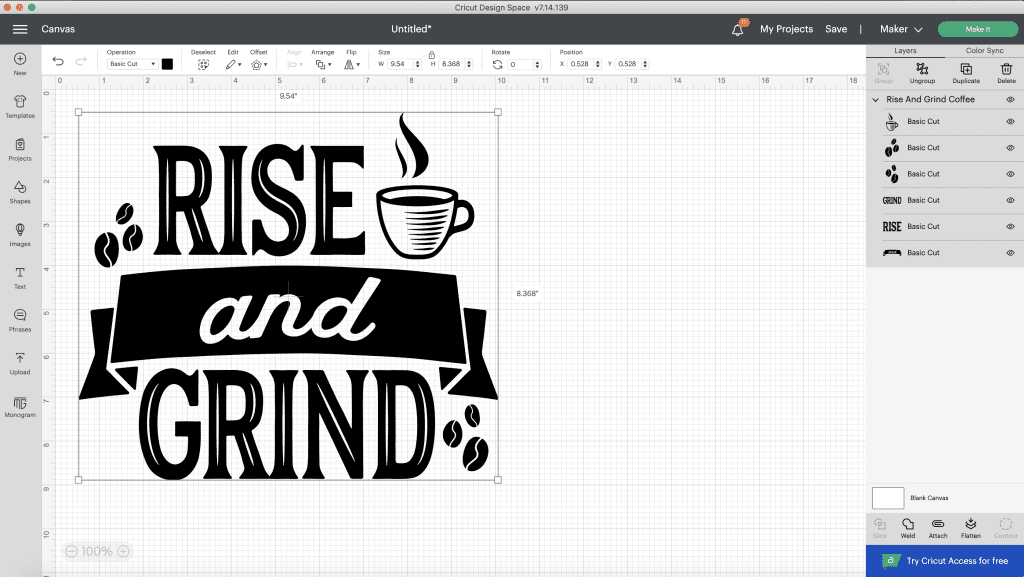 2. Choose your design in Cricut Design Space. Design Space is a free design software included with your purchase of your Cricut machine. It has TONS of free and for-purchase designs that you can cut and create with. This particular design is free in Design Space along with thousands more. You can also purchase Cricut Access for a low monthly fee to get access to tons of for-purchase designs at a low monthly cost. There is no need to buy designs outside of this in order to create anything you can imagine! You can choose a pre-made design like this one or create your own! It's super easy.
Now size the design on your canvas to the measurement you determined in step one.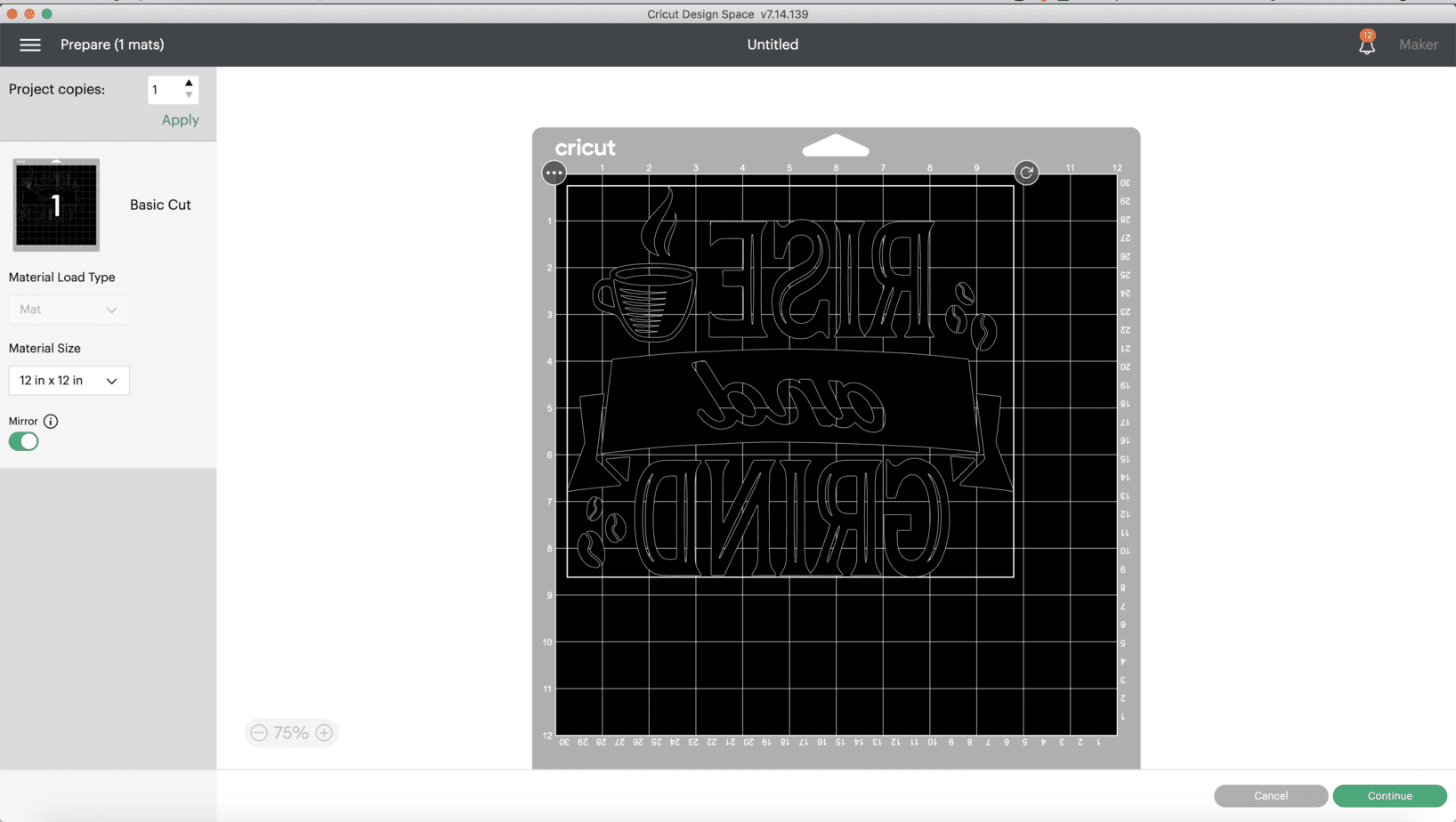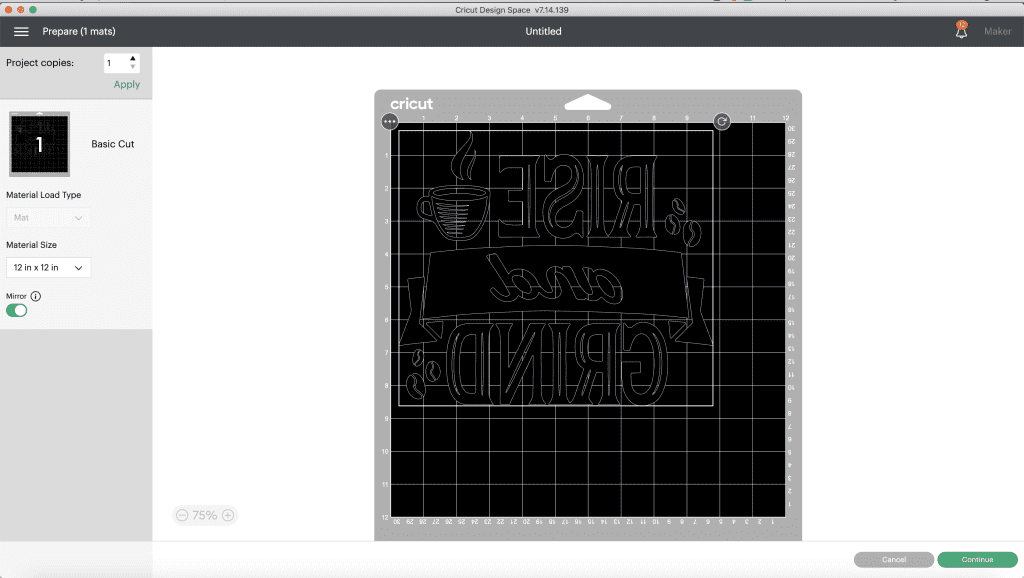 3. Now you are ready to cut your design with your Cricut machine. Click "make it" and then you'll arrive at this screen. VERY IMPORTANT! Click the "mirror" on. You want the image to be mirrored so that when you iron it on it will be facing the correct way and not backwards. Then click "continue".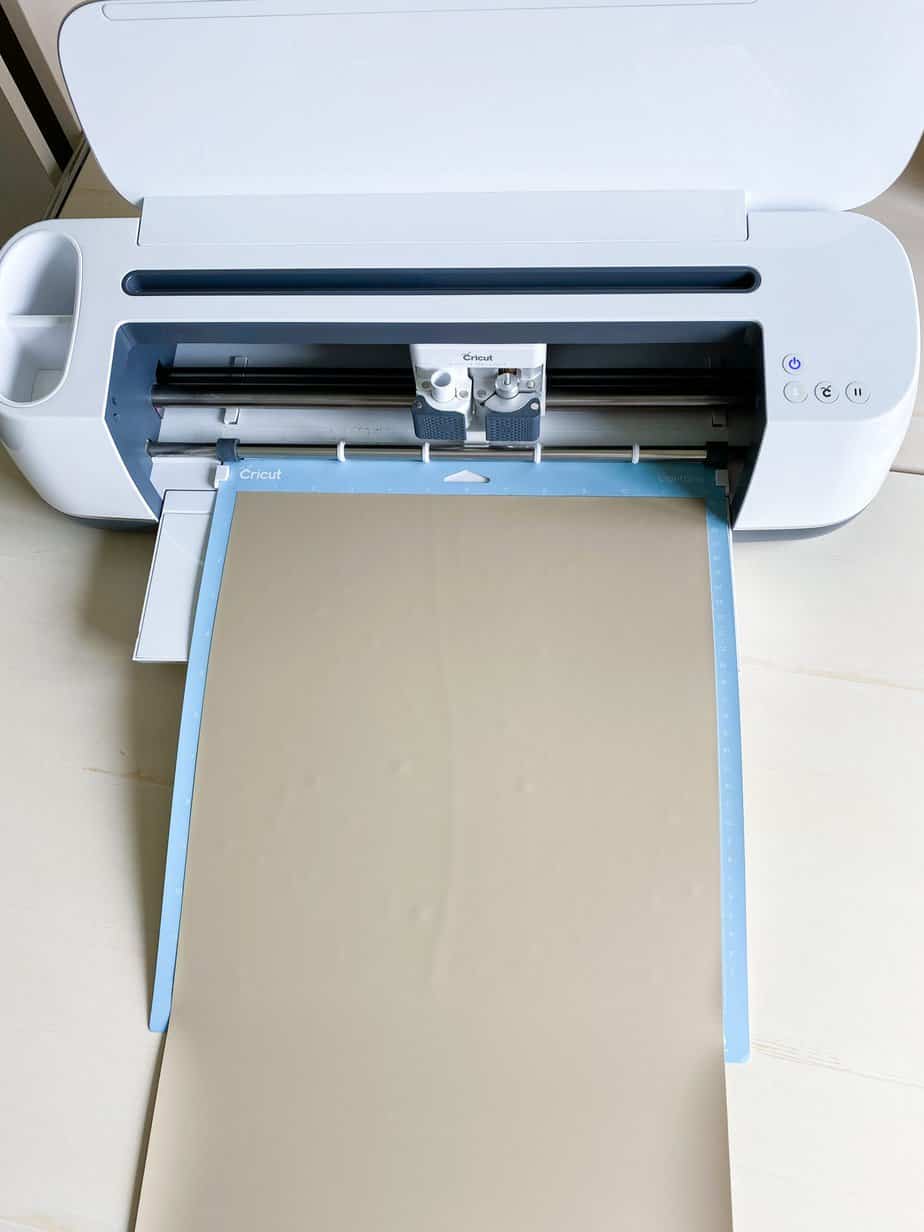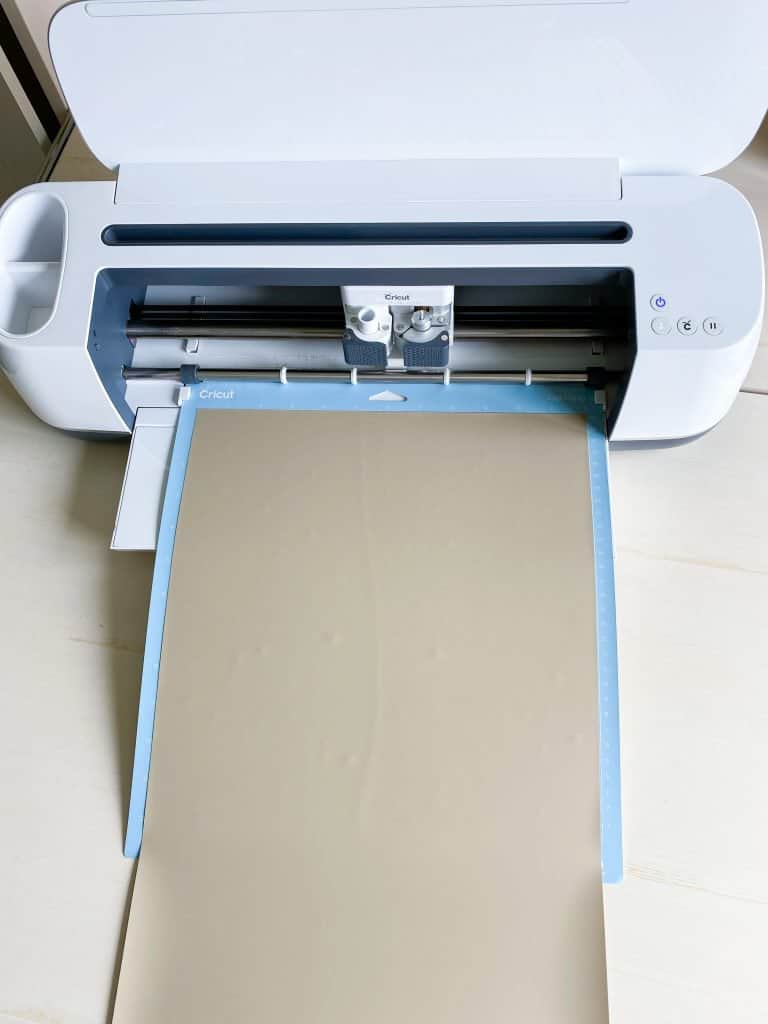 4. Now load your Cricut Iron On vinyl onto the mat to cut. You want to put it on the mat shiny side down. Then click the arrow to load it and click the flashing C to begin the cut.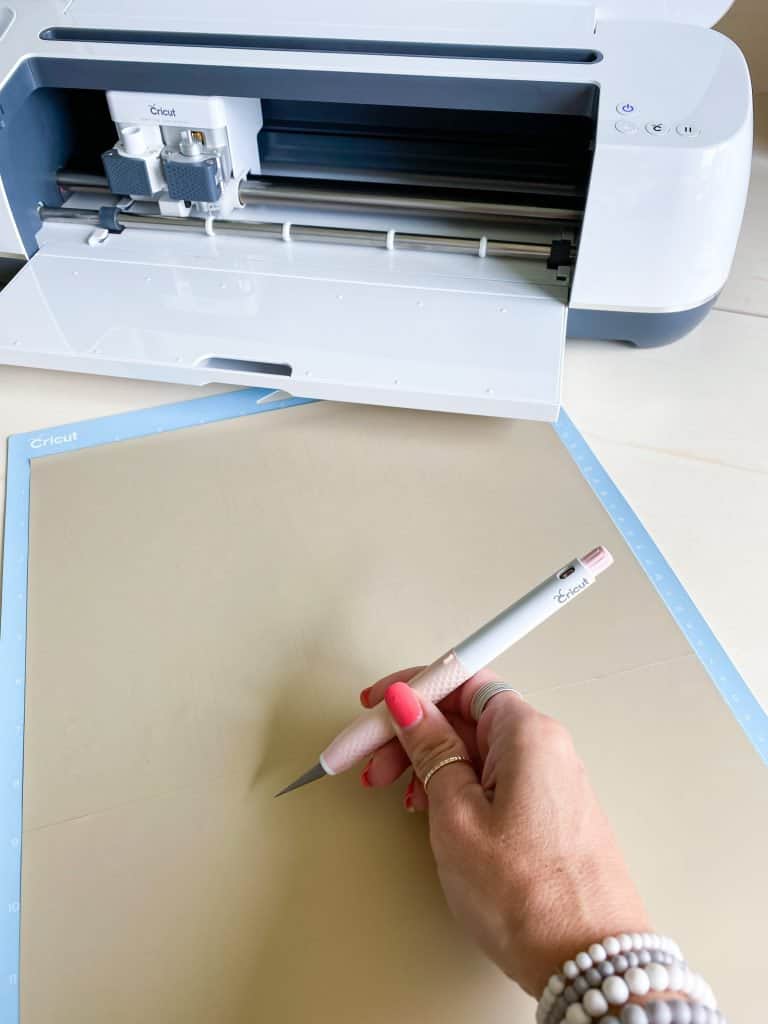 5. Once the Cricut finishes the cut you can hit the flashing arrow to eject the mat. I then use my Cricut True Control Knife to cut the vinyl below the design.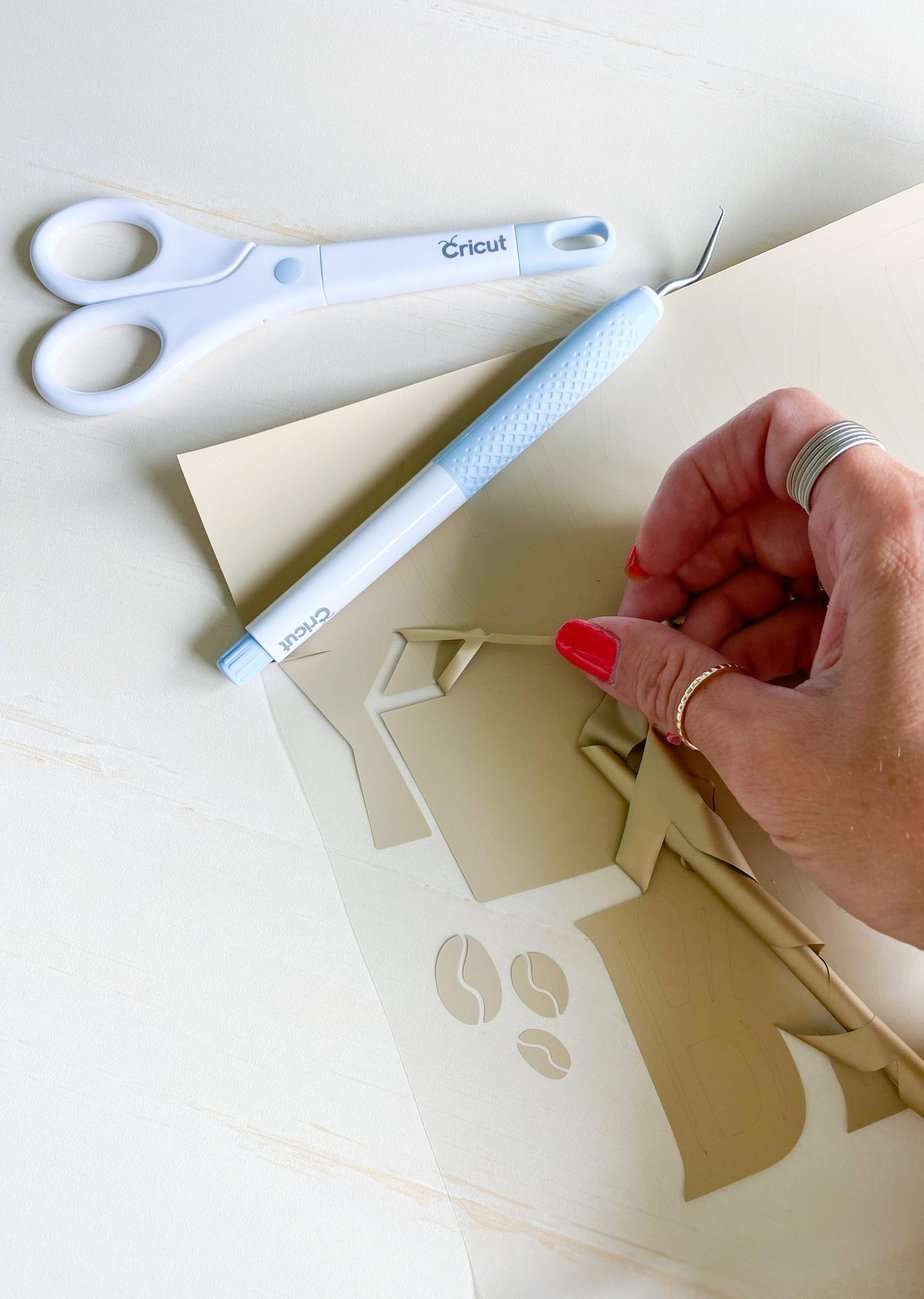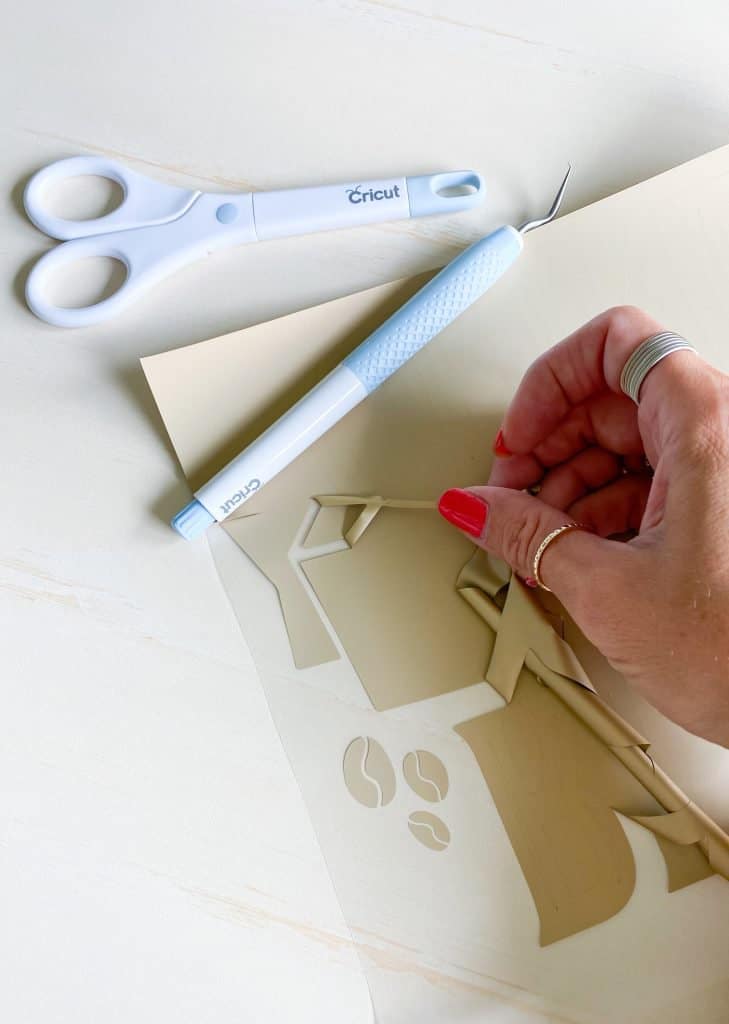 Then, finish weeding the design, leaving it on the clear backing. The clear backing will protect the vinyl while you heat press it onto the tee.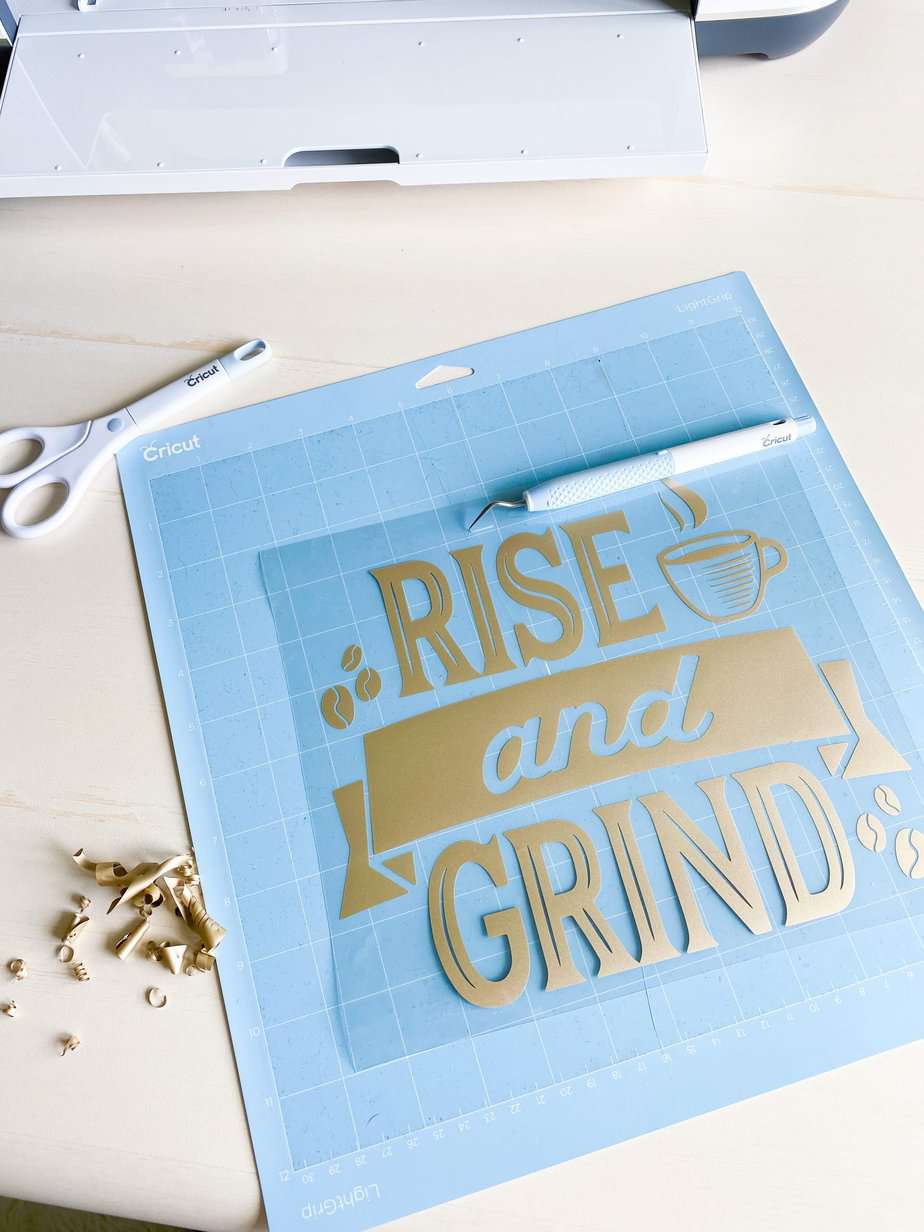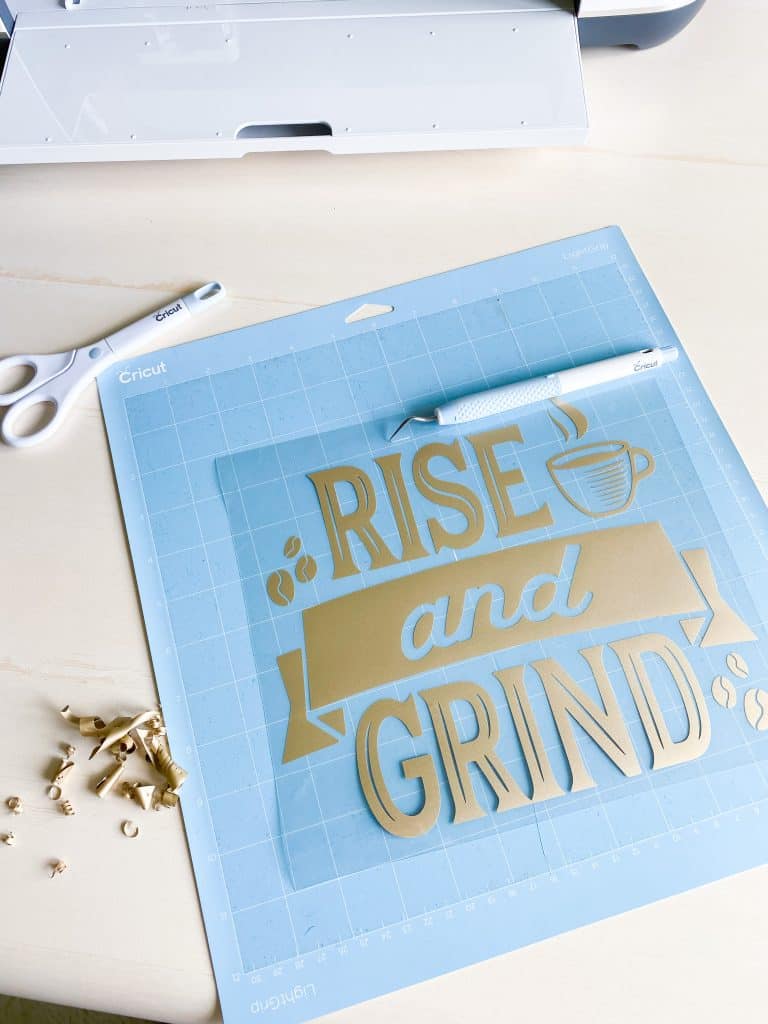 When you are finished weeding, your design should look something like this.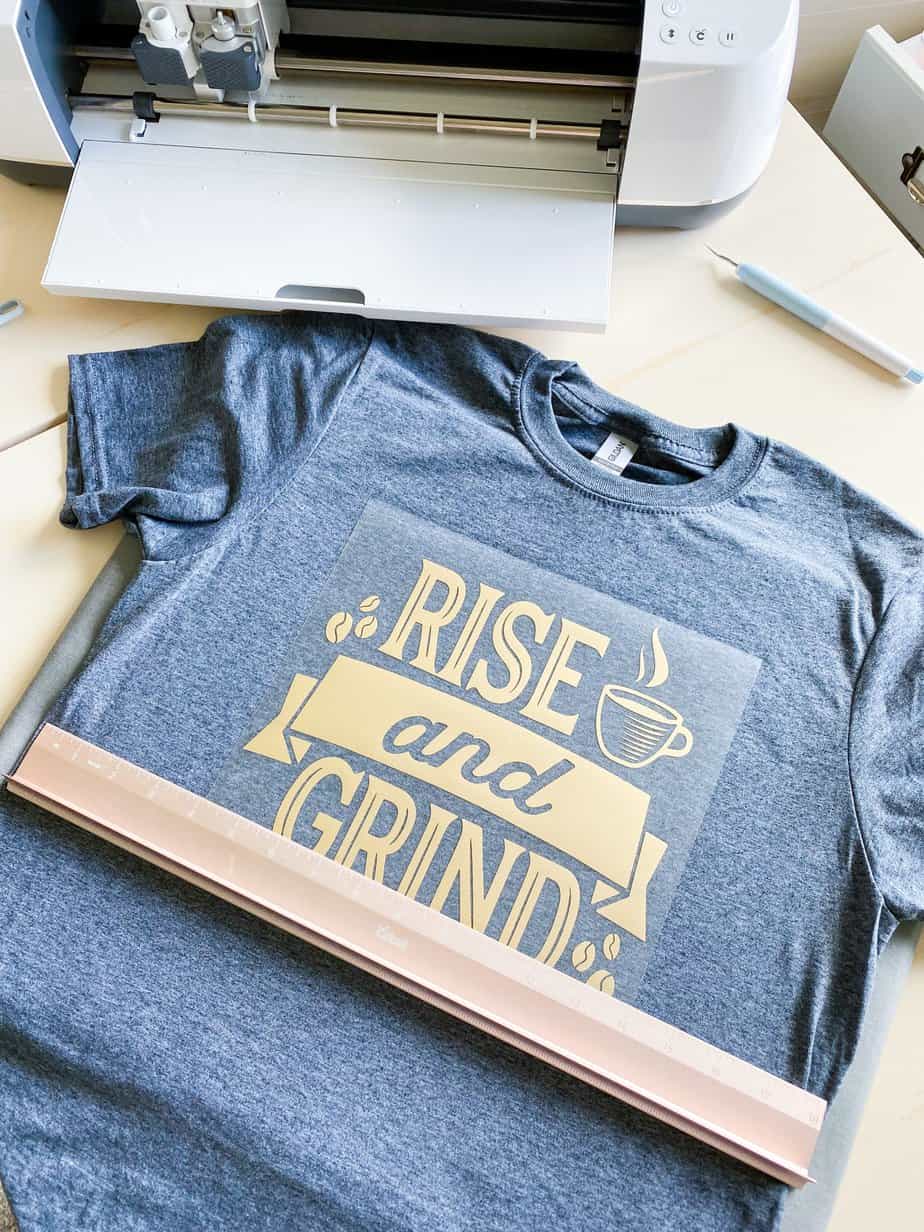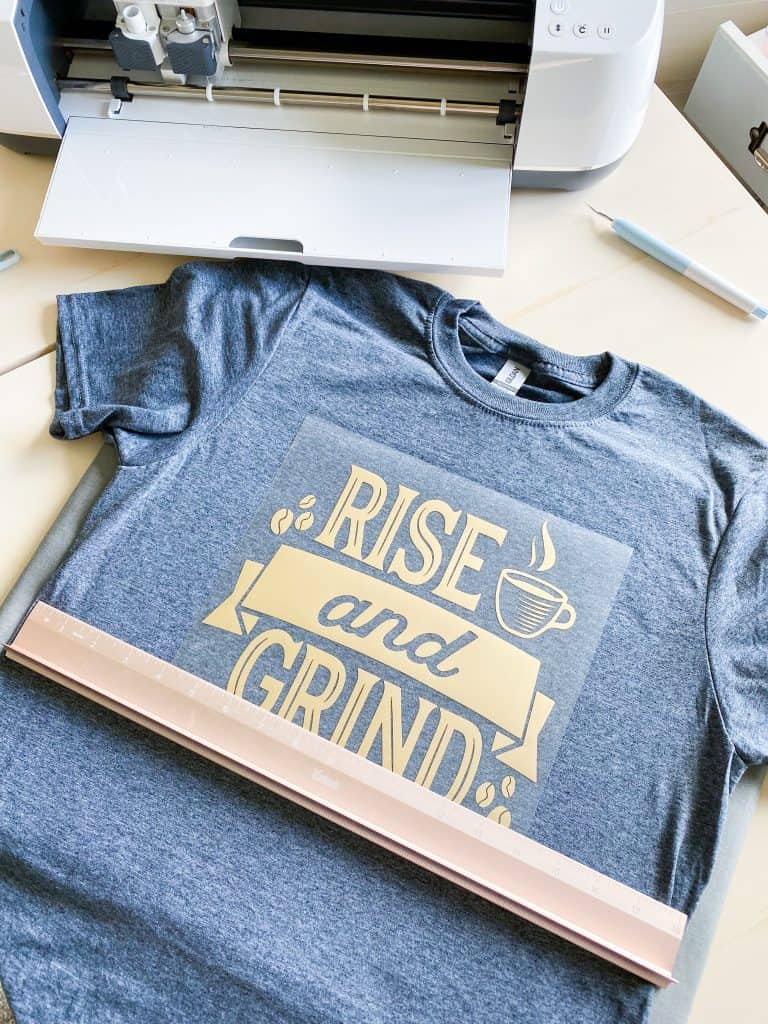 6. Now you are ready to position your vinyl onto the shirt. First I use the EasyPress to iron the shirt so it is wrinkle-free. Then I use my Cricut ruler to measure and center the design.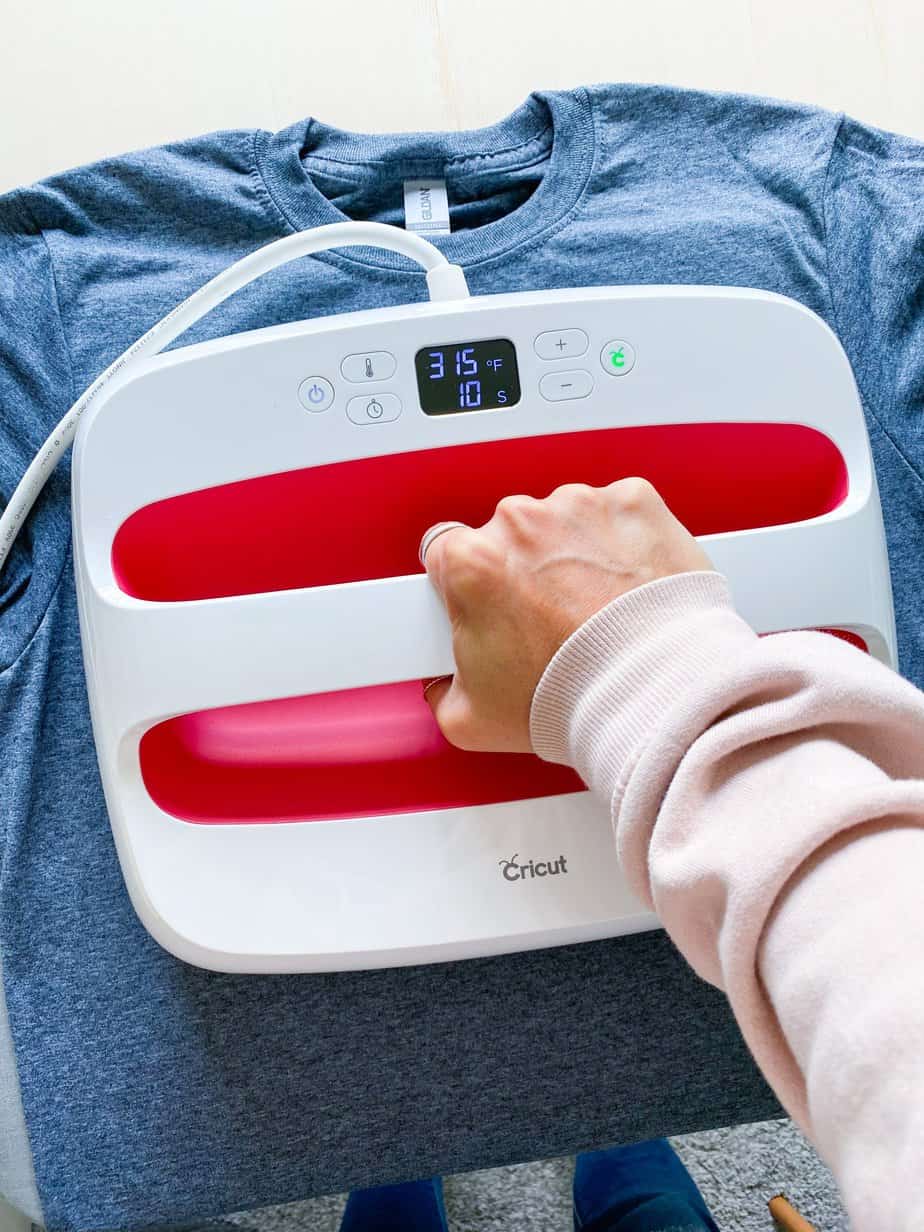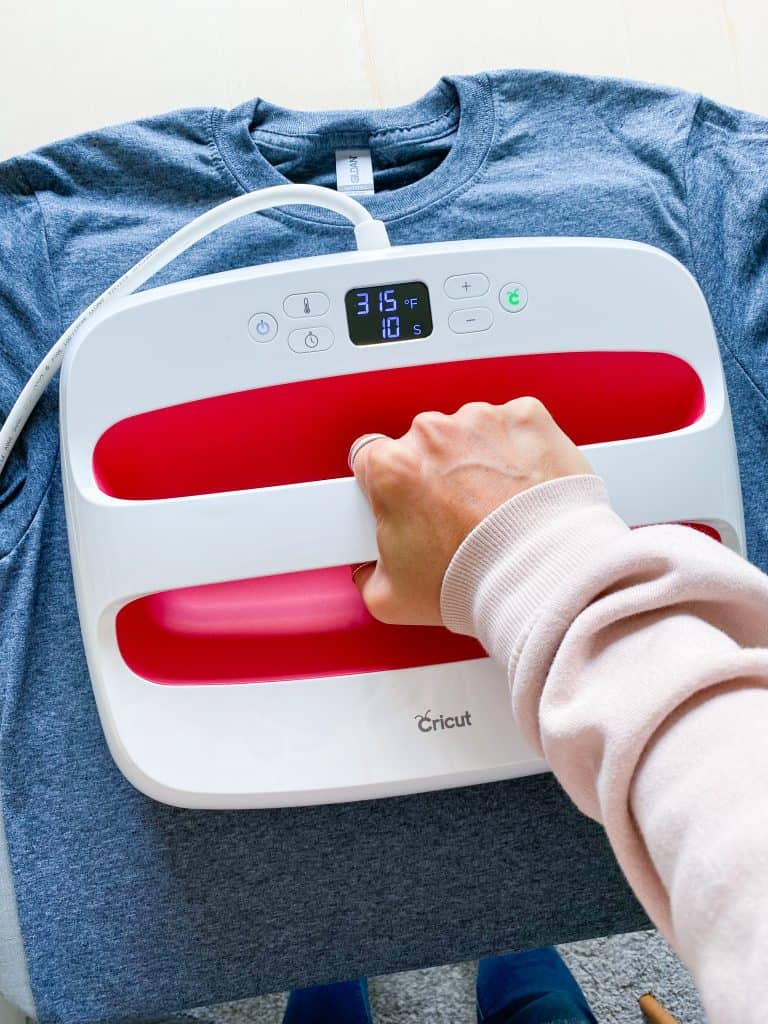 7. Now reference the Cricut Heat Guide to determine the correct temperature and pressing time for your materials. Press down the EasyPress and hit the Cricut button to start the countdown timer.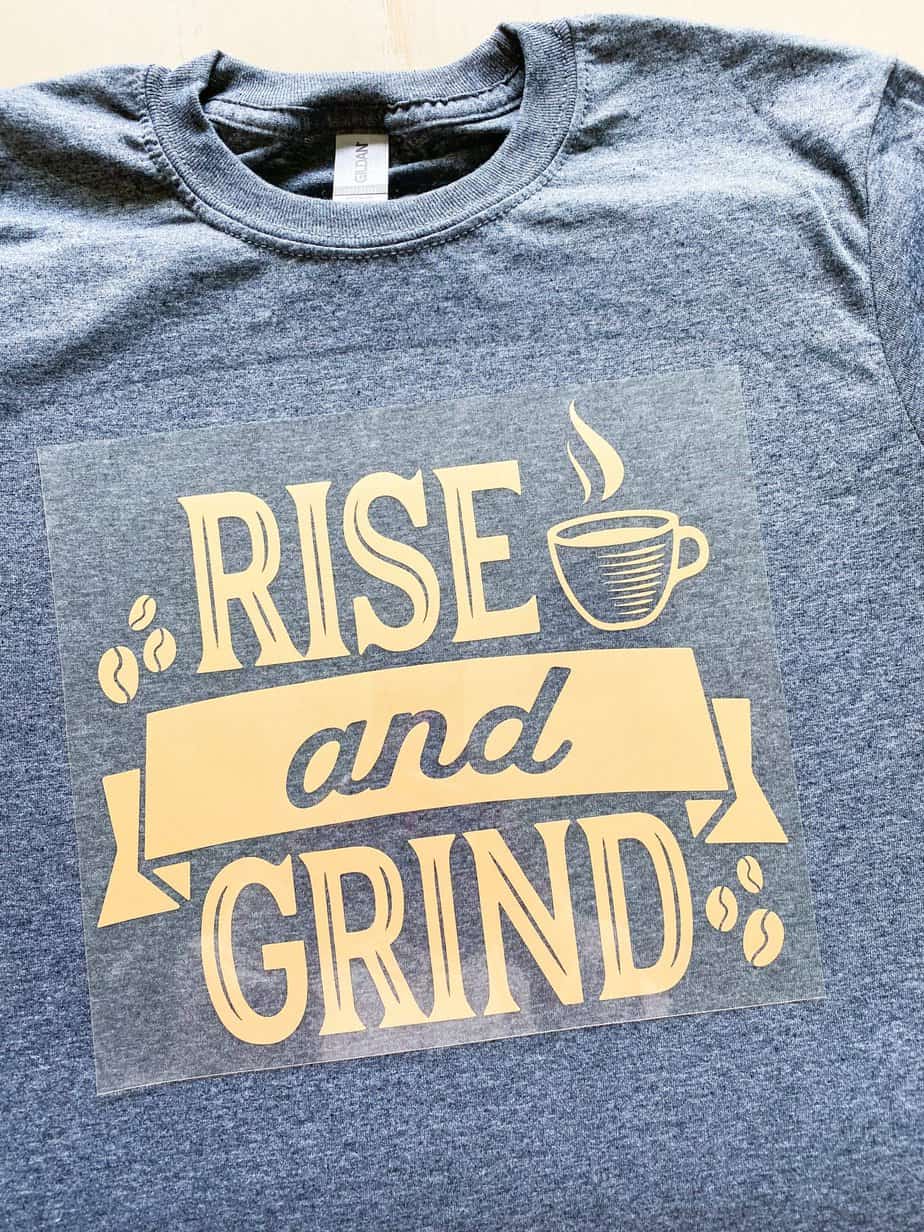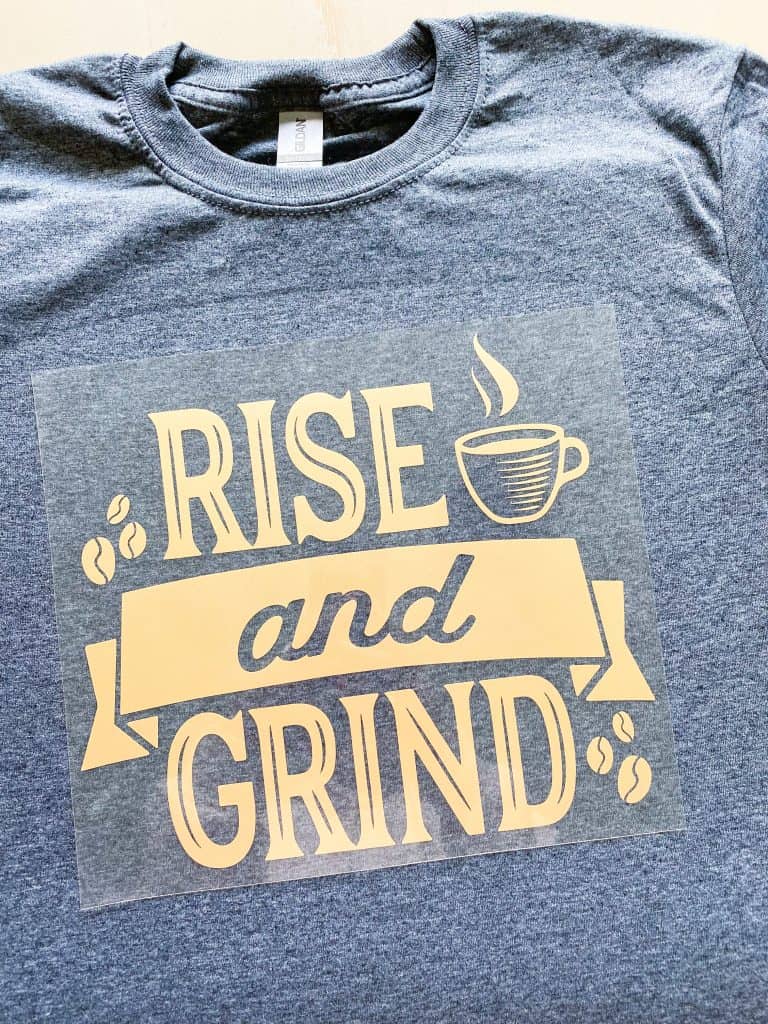 Follow the Heat Guide directions if you need to cool it or peel it while warm. You will then remove the clear backing from the vinyl. If the vinyl pulls away from the shirt at all then you may need to press it for additional time.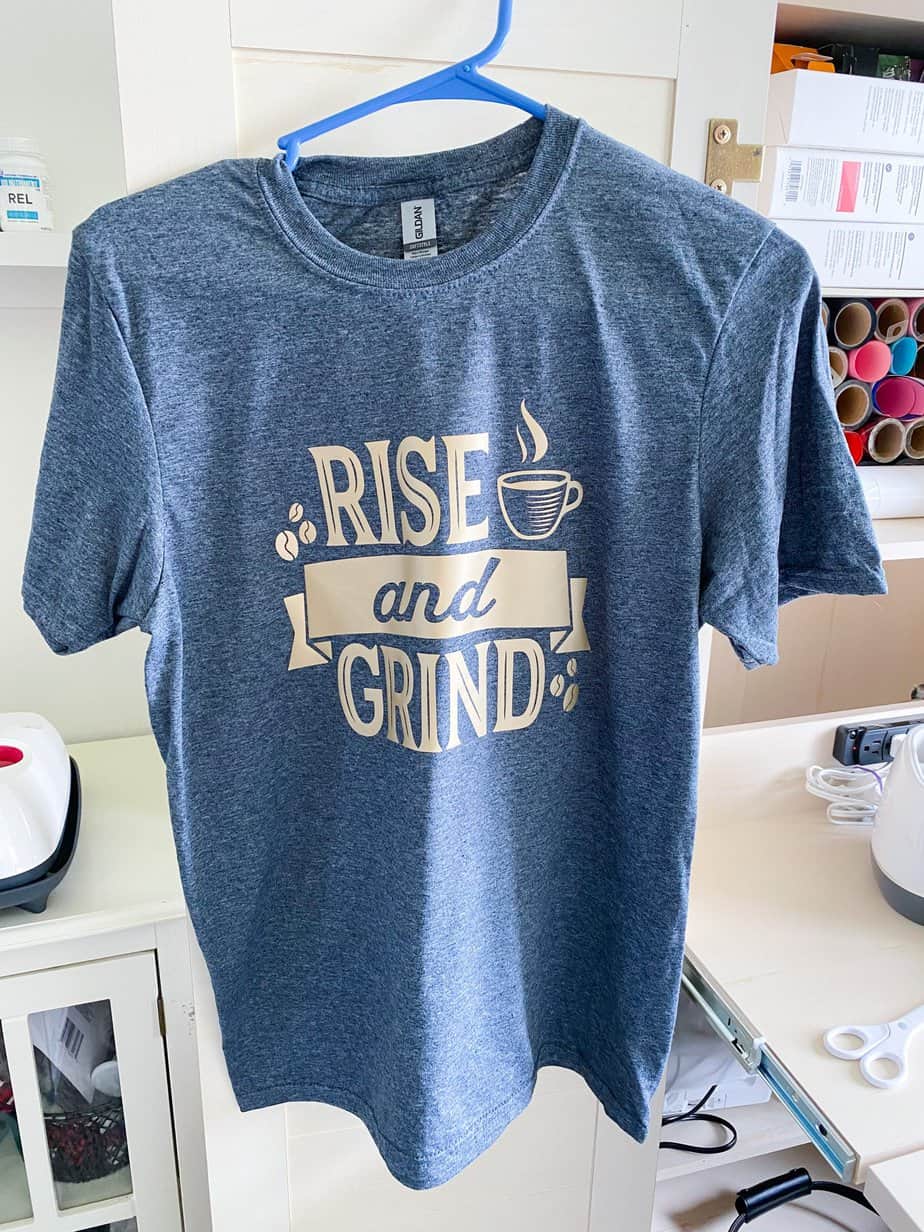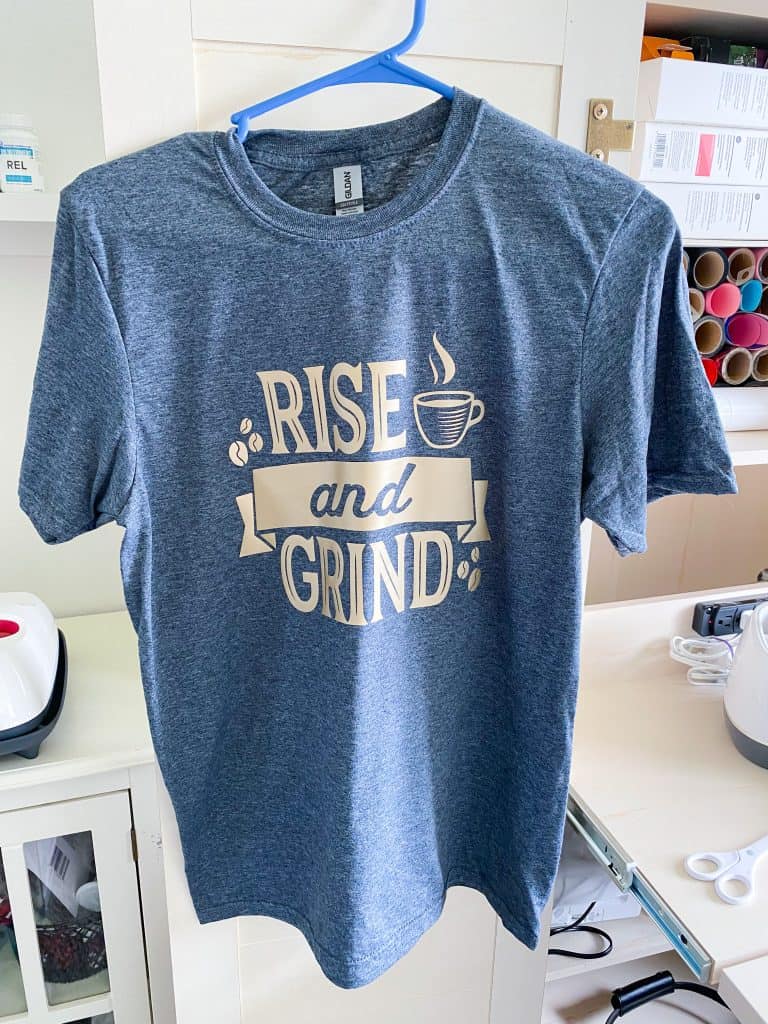 Voila! The finished product looks professionally made and is adorable! I cranked out several shirts in a short amount of time including the next couple photos as well! It is so easy to make them and it gets quite addicting.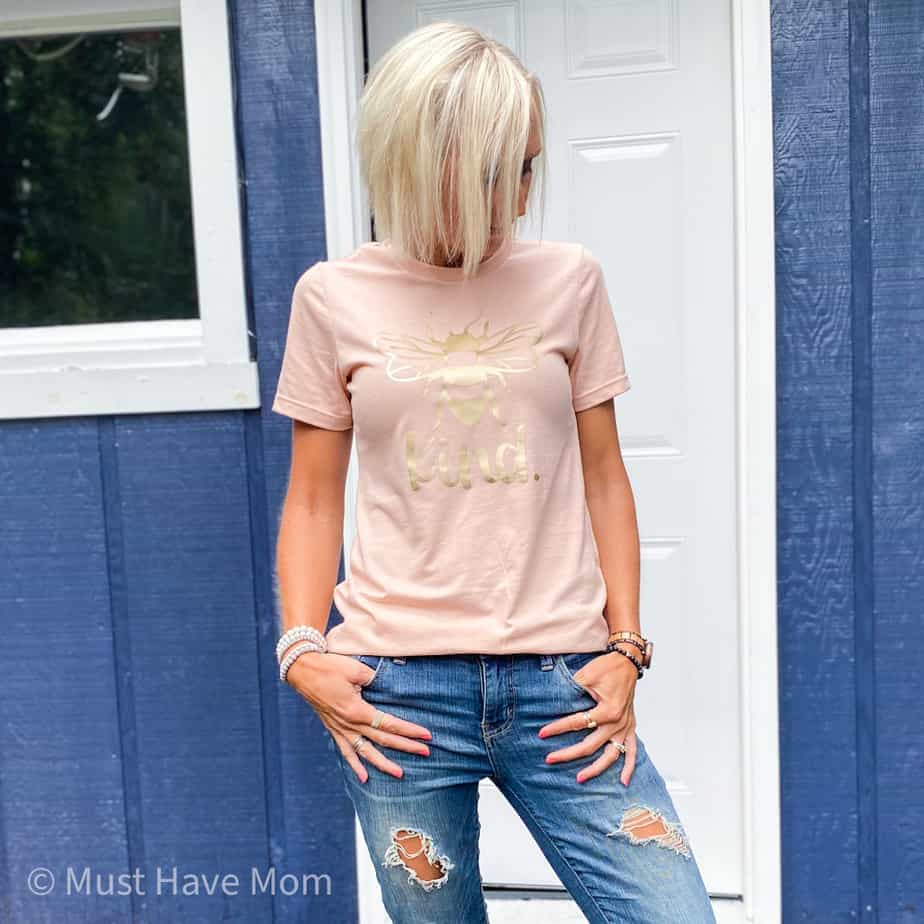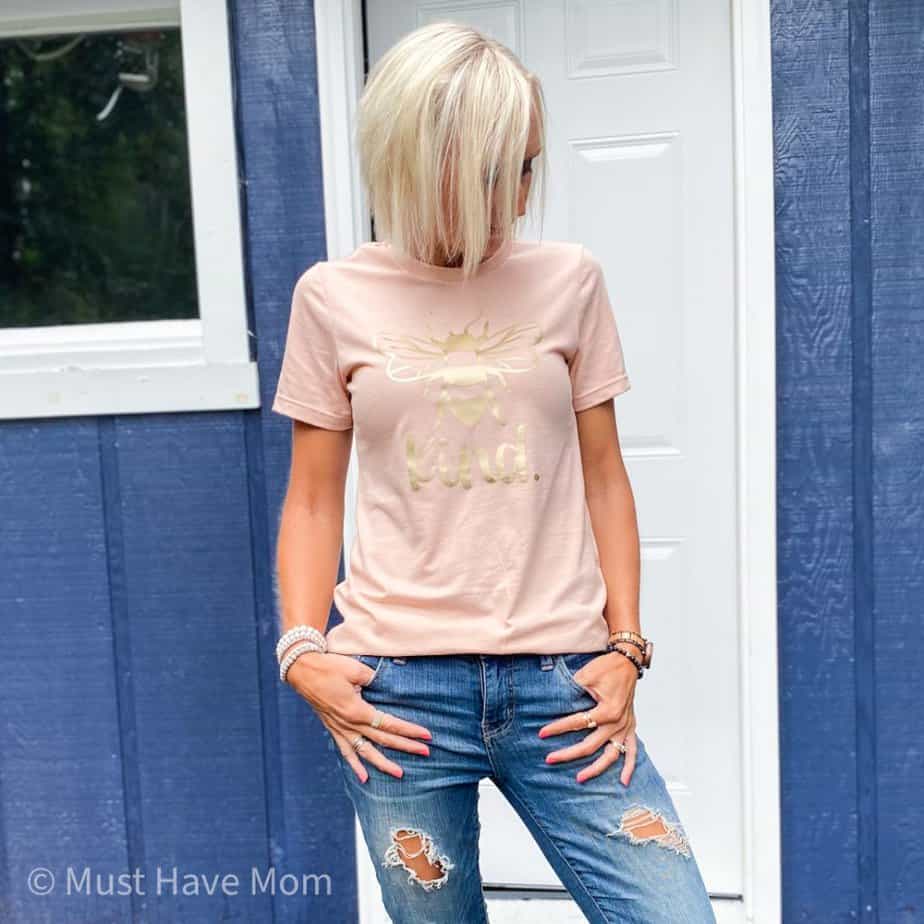 I absolutely love this "bee kind" shirt I made too! I am always saying this to my kiddos so it was very appropriate that I just put it on a shirt! This design is available in Design Space as well!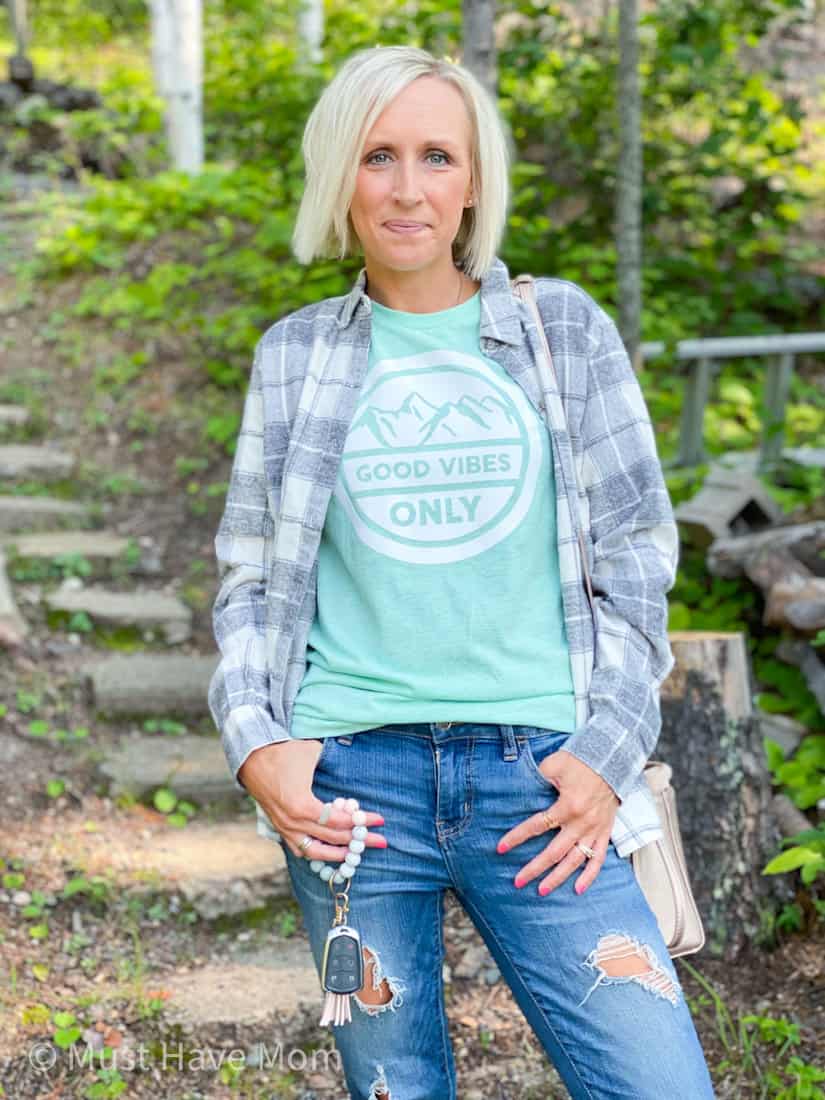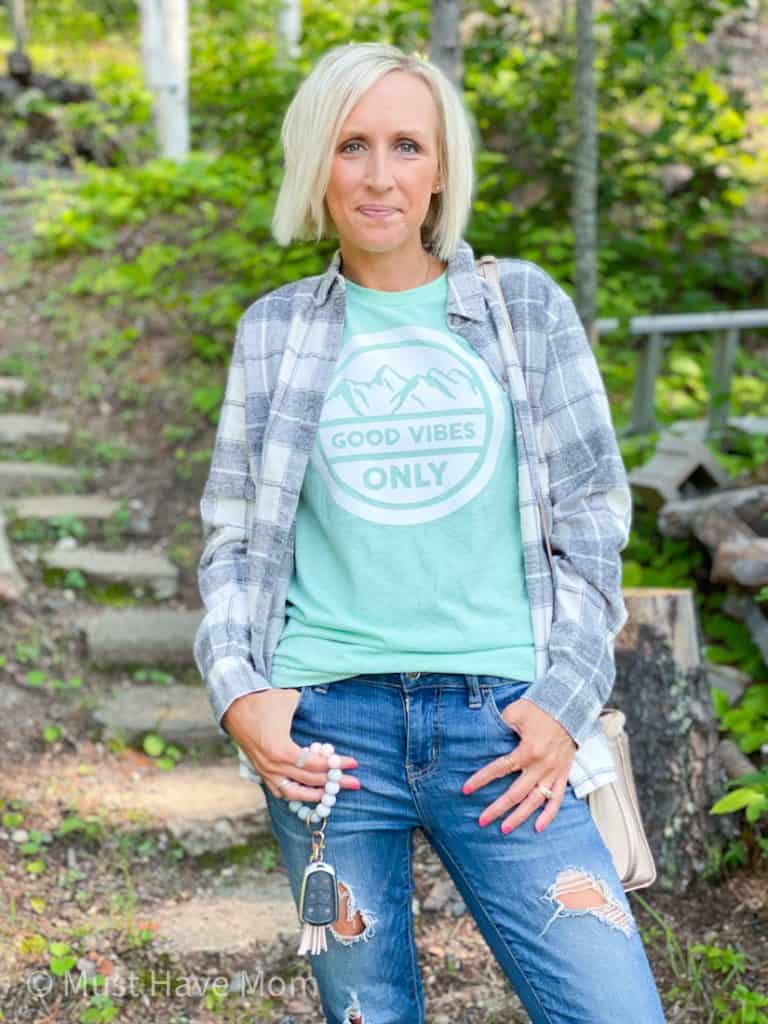 I also made this "Good Vibes Only" shirt that I love! I am all about the good energy surrounding me. It only cost me a few dollars to make the shirt. You can do so much with Cricut!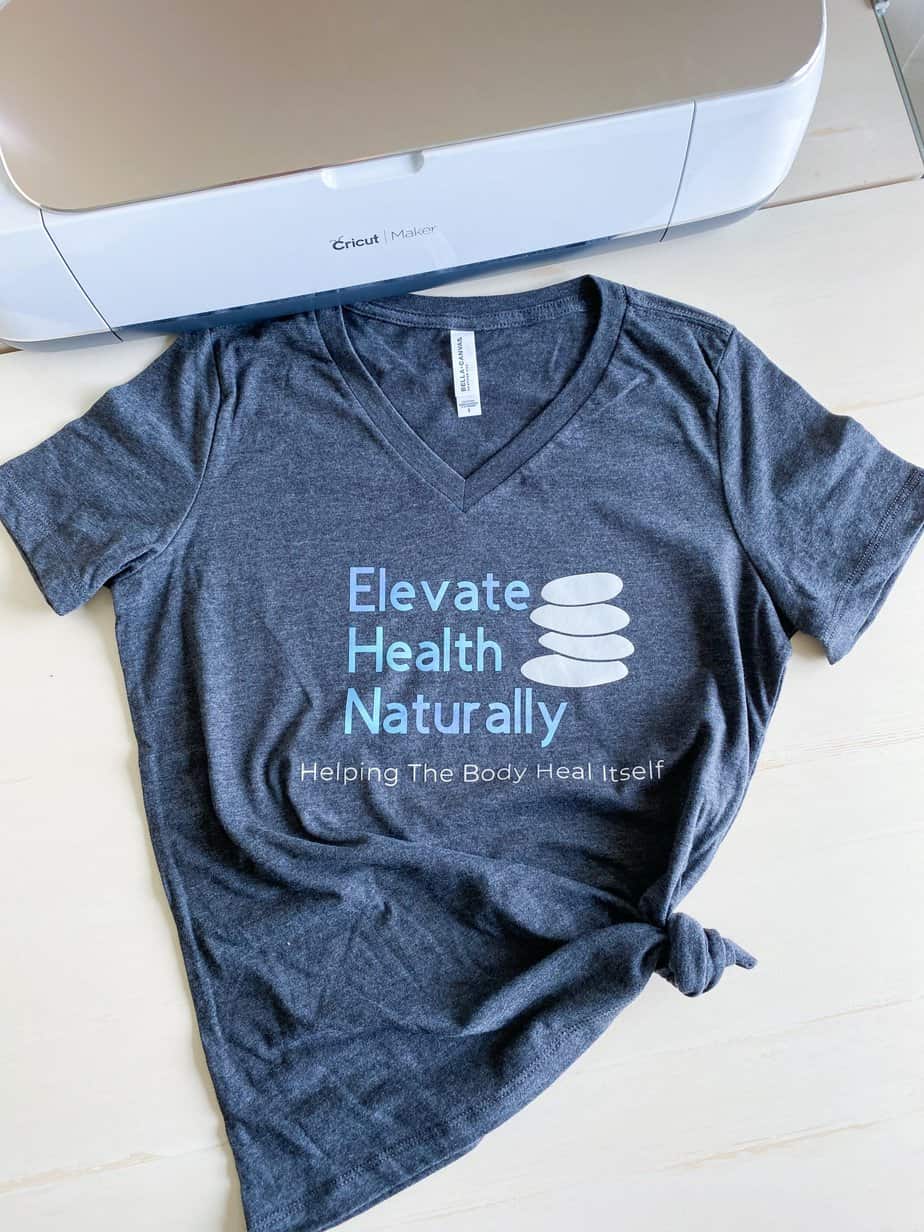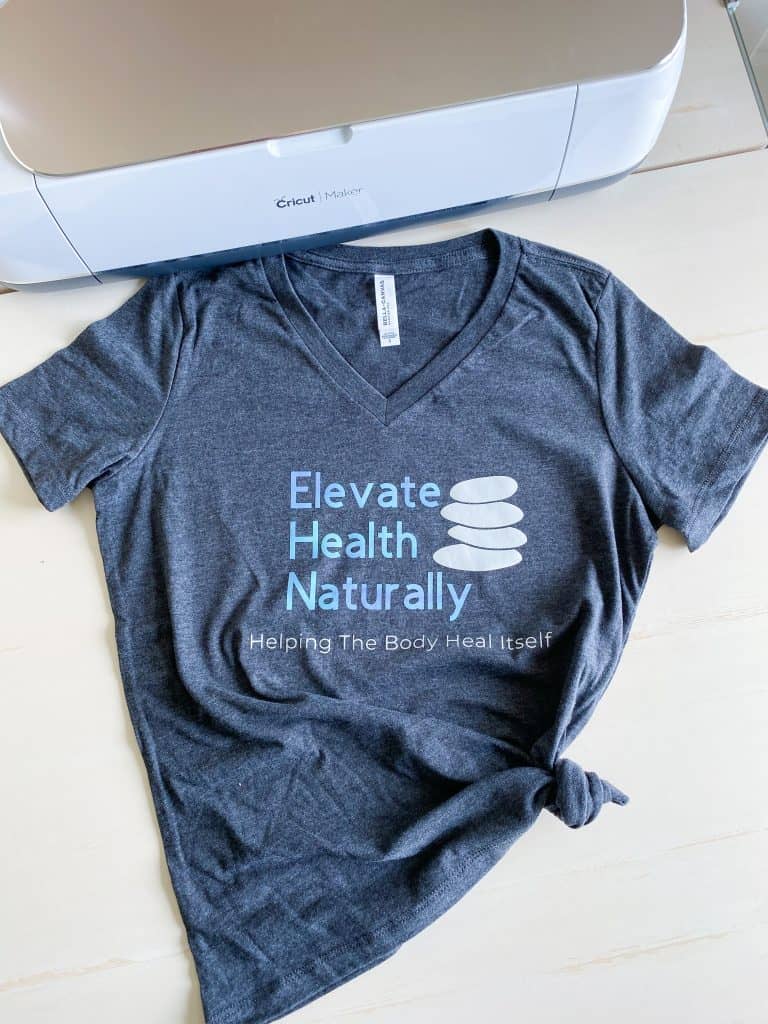 I also want to mention that you can use Design Space to create your own custom shirts as well. I created this custom shirt for my natural health business. The possibilities are endless!!
You can make all sorts of projects with your Cricut. The sky is the limit and your creativity can soar! You can see some of my projects above. You can search through my Cricut projects here on the site and get some inspiration!
You can even use your Cricut to create your own side hustle and bring in some extra income. People love personalized projects and tees with cute sayings on them. Read my post here: most profitable Cricut projects to sell for more insight on that!
Pin this post