100's of Dinner Ideas – Week 47
We are back with another weekly meal plan all in hopes of making your life just a little bit easier. Over the last 47 weeks, I've brought you 100's of dinner ideas. I hope you have found some inspiration. You'll find a wide variety of dinner ideas sure to please even the pickiest eater in your house. Make sure to check back next week for another weekly meal plan!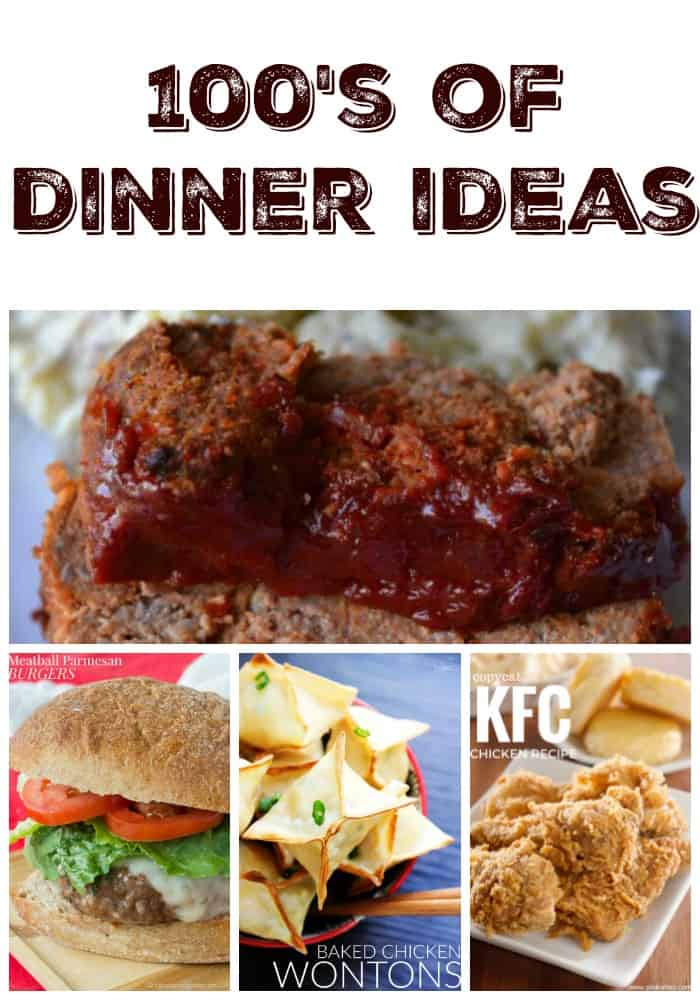 100's of Dinner Ideas for Meal Planning
Here are this week's 7 inspiring dinner recipes! Be sure to check out the 100's of other recipes I've shared with you too! This really makes meal planning quick and easy. Bookmark this or pin it for easy finding later.
Monday Pretzel Chicken is a great way to start off the week.
Tuesday I love Asian inspired dishes and these Baked Chicken Wontons are a perfect weeknight dinner.
Wednesday Dress up meatloaf with this Zesty Manwich Meatloaf recipe.
Thursday Parmesan Burgers are a great way to shake up typical burgers.
Friday Celebrate the end of the week with these Tex Mex Stuffed Peppers
Saturday Tempted to get a bucket of chicken for dinner? Try this Copycat KFC Chicken instead.
Sunday Southern Oven Fried Chicken is a great end to a great week!
I hope these weekly meal plans help you to organize your weekly meals and plan in advance for the upcoming week. By doing this you'll save time, money and frustration! Don't like a dish listed here? Grab a different meal idea from one of my previous weekly meal plans and swap it out! Be sure to check out my free printable weekly planner and grocery list to make planning your week a breeze!
Save