How To Host A Garden Party For Little Girls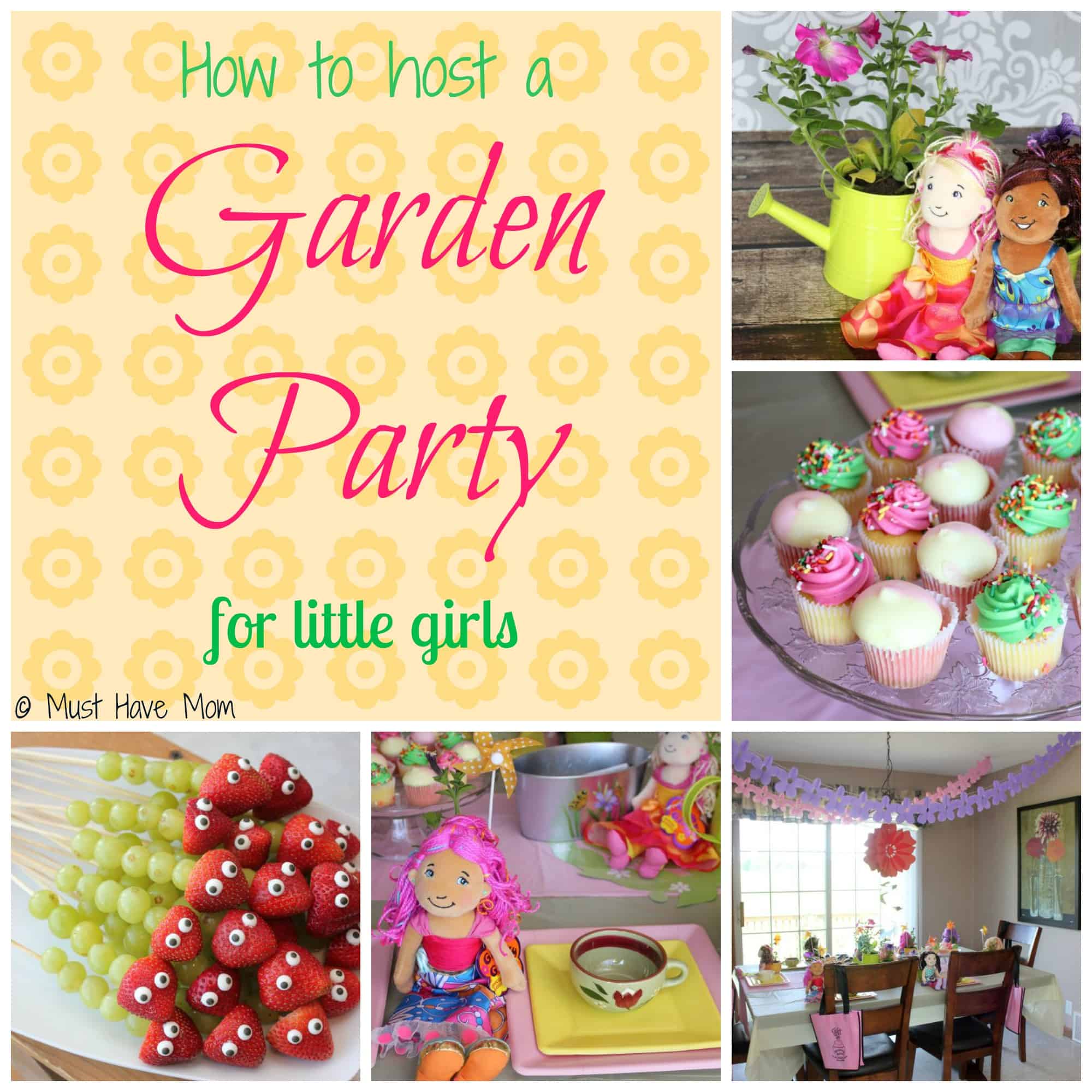 This past weekend I was excited to be able to host a garden party for little girls at my house. Despite having rainy weather all week that moved our party indoors, it was a ton of fun and seeing the look of delight on each little girl's face was so rewarding. Since Danika has 3 brothers and no sisters I think it is so much fun to host little girls at our house for fun play dates. I'm such a girly girl myself that I love all the little details that go into hosting these play dates. Here is our dolly garden party play date and I hope it helps inspire your next play date! The best part about this party was that it was really stress free!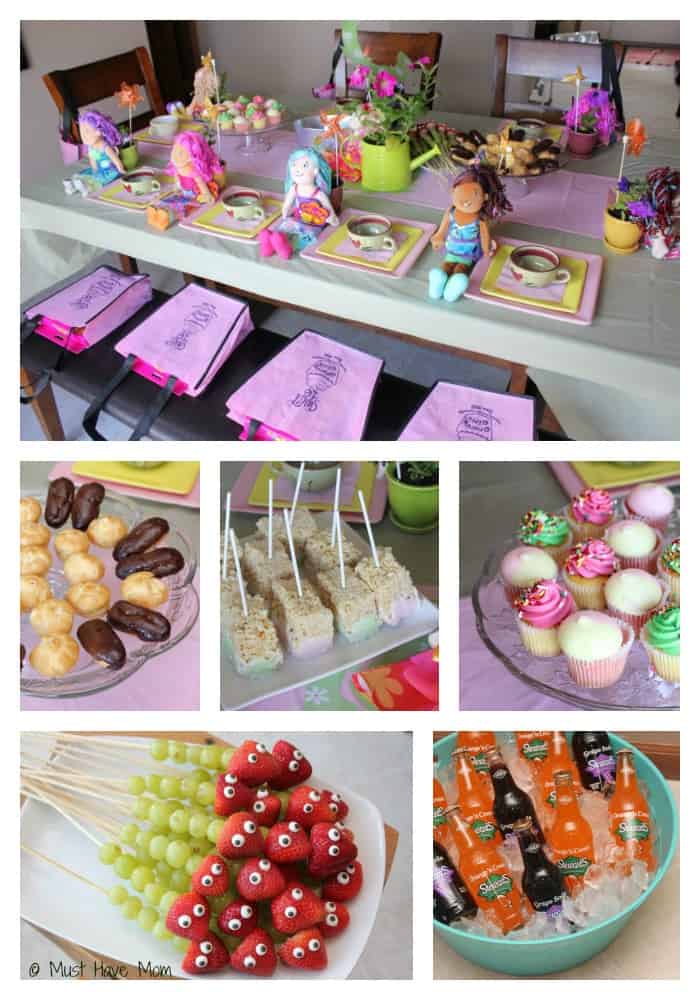 What's a garden party without the food? Every good garden tea party needs sweet treats. I set our table with cake stands filled with chocolate eclairs, cream puffs, rice krispie treats on a stick dipped in colored sugar, strawberry banana mini cupcakes, vanilla mini cupcakes, fruit caterpillars on a stick and of course fancy beverages. Danika decided that old fashioned bottled pop would be the perfect drink for our party and the girls loved being able to pour it into their teacups and drink it out of their fancy cups. I also had fancy straws on hand for those that wanted to drink it out of the bottle.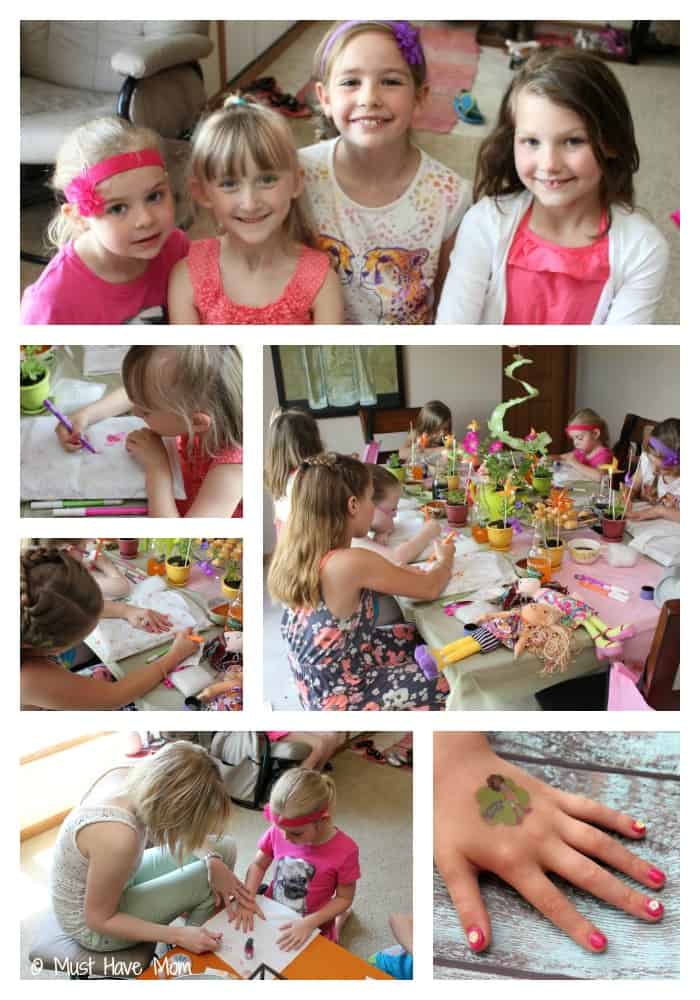 After the girls delighted in some treats we moved on to activities. We centered our garden party around Groovy Girls dolls and each girl received a doll to play with at the party and then take home with them. Groovy Girls are celebrating their 16th Birthday so we celebrated with them in style! First up the girls got to each decorate a Groovy Girls bedding set with fabric markers. They had so much fun coloring their bedding sets and then playing with them along with their dolls. Then they each took a turn at the nail station getting their nails painted and pretty. We also gave each girl a fun Groovy Girls tattoo.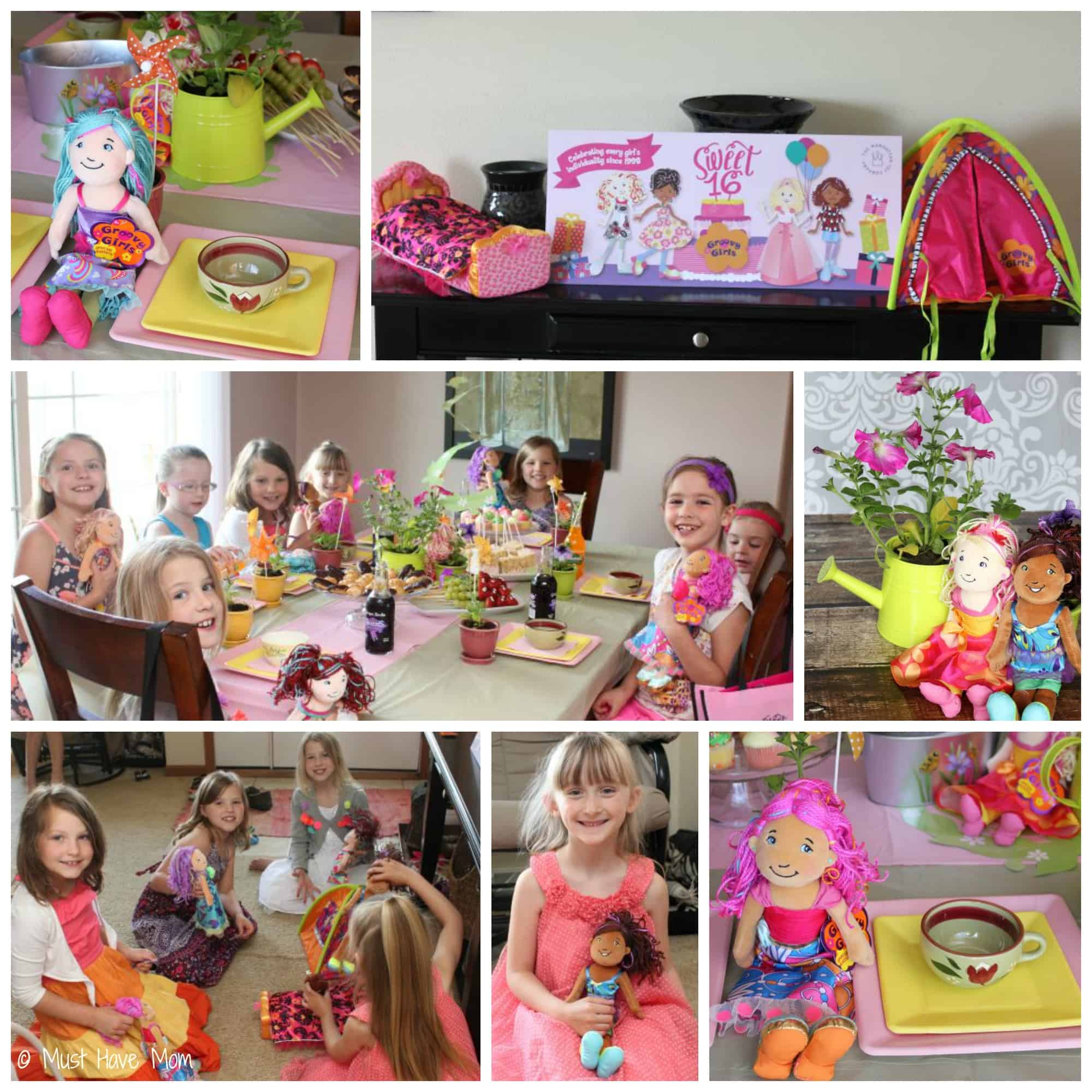 The girls had a blast playing with their dolls and each girl got to also take home a gift bag filled with a headband, pencil, tattoo and a slap bracelet. I loved watching them all have so much fun. We played music during the party and had fun guessing what movie the music was from.
For the decor I used a yellow tablecloth with a pink runner. My centerpiece was a watering can with flowers planted in it. I also bought small flower pots and planted a flower in each one for each of the girls to take home with them. I put mini pinwheels in each flower pot. I had a huge paper flower hanging down over the centerpiece and flower garland strung above the table. Each place was set with a pink square plate topped with a yellow smaller square plate and a teacup. I had a particularly difficult time finding tea cups and finally happened upon them at a thrift store. They were just perfect for our party. All the girls enjoyed using them. Leaning up against each flower pot at their place setting was a Groovy Girls doll. I loved watching their eyes light up when they took their seat at the table.
Whether you are hosting a garden party themed playdate or a Birthday party, these ideas should help get you started! You can find Groovy Girls dolls on their site as well as a ton of different DIY activities for your party!
What is your favorite idea?