Stress-Free Holiday Tips: Easy Freezer Meals!
*This #SimplyHealthy shop has been compensated by #CollectiveBias, Inc. and its advertiser. All opinions and awesome freezer meals tips are mine alone and I'd share them with you regardless.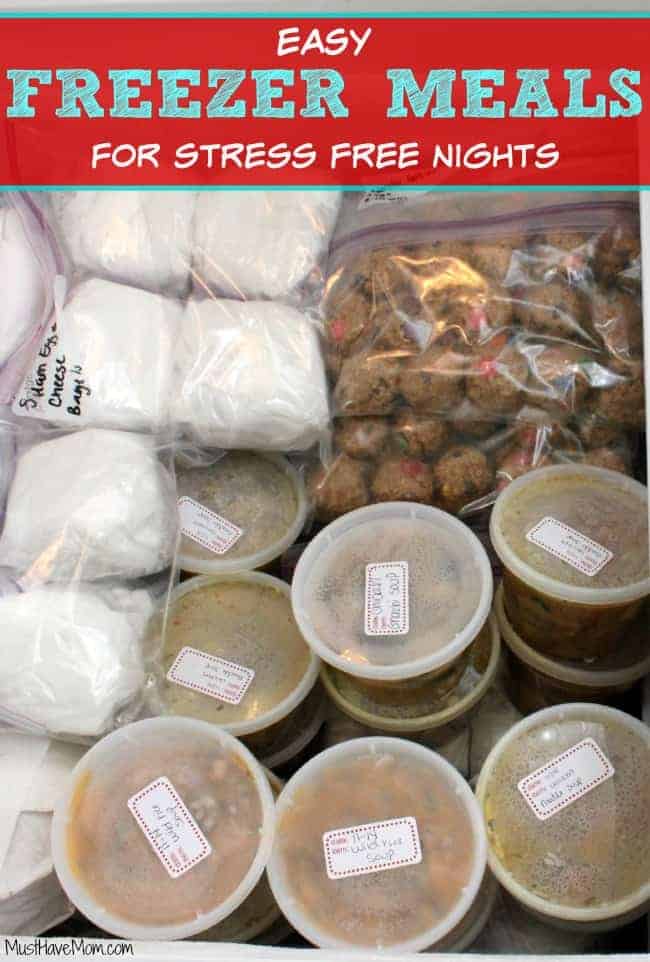 December is just around the corner and it is always a very busy time of year for my both in my personal life and my work life. Life gets hectic and it's easy to feel like there is not enough time in the day to actually enjoy the holidays. This year I am setting out to have a stress free holiday and to simplify life and create more time for the things that are important to me, like family. I want to be able to enjoy baking Christmas cookies and decorating the house with my children rather than rushing through it and checking it off the to do list. In order to do that I believe the first step to a stress free holiday is a strategy. My strategy is to streamline what I can, schedule what needs to be done and plan ahead. Stress-Free holiday tips are a must this time of year!
Making dinner every night is one of those time-sucking things that just has to be done, lest I serve my family frozen pizzas every night. I much prefer to cook them a wholesome, homemade meal so in order to be able to do this every night without devoting over an hour of each night to making dinner, I make freezer meals. Now before you get the idea in your head that a freezer meal has to taste like much or come in a casserole pan, let me stop you right there. The freezer meals I cook are the same type of foods I make when I'm not freezer cooking, they are just frozen and ready to heat and eat. Freezer meals don't have to taste like freezer meals!
I've been freezer cooking for several years and I've learned a lot in that time. I'm sharing my best freezer cooking tips with you so that you can pack your freezer with freezer meals and take back that time spent making dinner each night and instead, enjoy the holidays. Fill that time you'll save cooking with holiday traditions instead, like baking cookies or decorating the house for the holidays.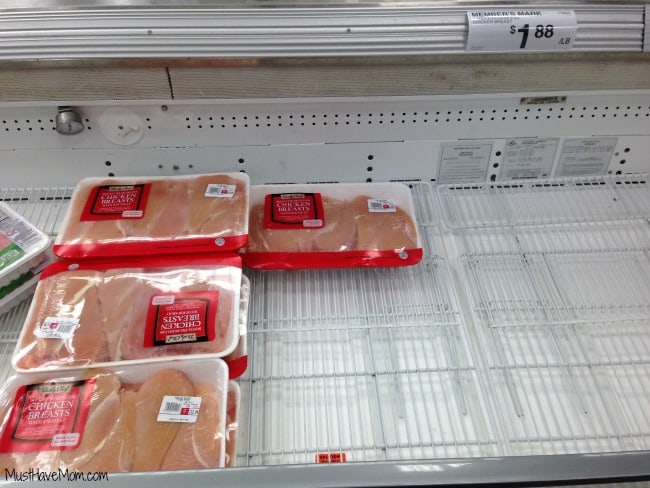 Depending on how many freezer meals you wish to make, be sure to set aside enough time to make and assemble them all. I usually do a full day of freezer cooking and end up with several months worth of meals. This time around I did three days of cooking and ended up with over 90 meals in my freezer plus soups, sandwiches and cookie dough. I don't recommend going that big until you've had some experience freezer cooking on a smaller scale first. I would start by planning to make a month worth of meals in one day.
First choose your freezer meal recipes, make an ingredient list and formulate a plan for your cooking day. Do not do your shopping and cooking in the same day. Shop the day before and pan to do some of your prep like chopping and cutting up meats the day before your cooking day.
Once you have made your ingredient list it's time to shop. I first head to Sam's Club to buy my meats, produce and dry goods in bulk. They have the best prices on chicken breasts in my area and since I need to buy most ingredients in bulk it saves me time and money to get everything there. I buy the fresh chicken breasts which are only $1.88/pound which you can't beat. The chicken breasts are huge so if your recipe calls for four chicken breasts, you will likely only need 2 Sam's Club chicken breasts for the recipe. I trim them and cut them in half for my recipes.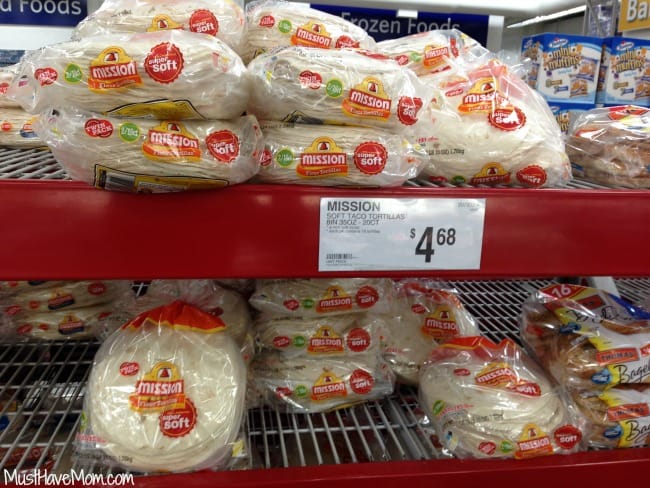 If you will be making fajitas or taco kits then pick up your tortillas now and freeze them in a separate bag tucked into another bag with the meal so you have all the ingredients you need on the day you eat it. I also freeze sandwich bags of cheese in with the fajita kits as well.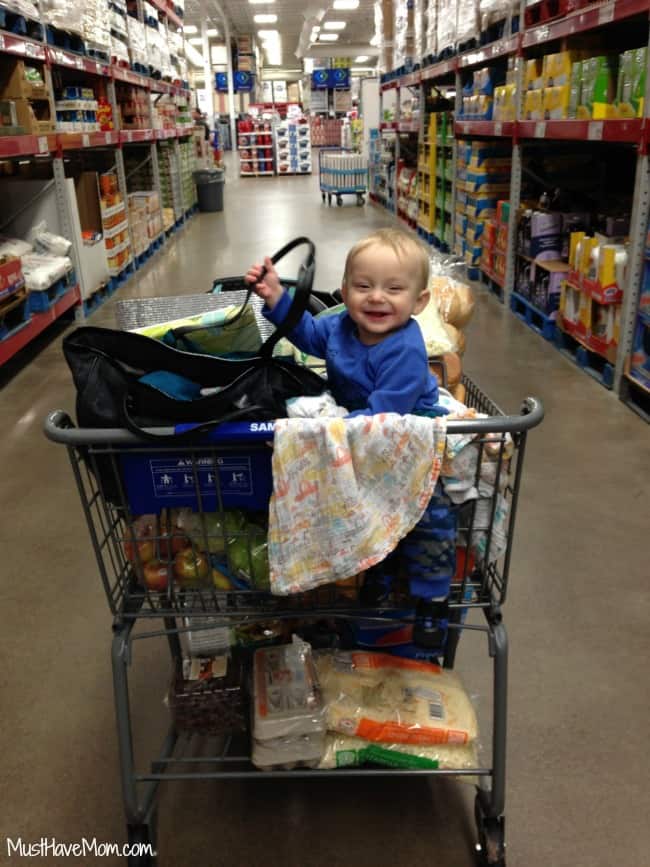 Try and arrange child care for your shopping and cooking days. If you can't avoid having the kids both days then it's best to find a sitter for your cooking day. Brady was our little shopping buddy and he was a champ!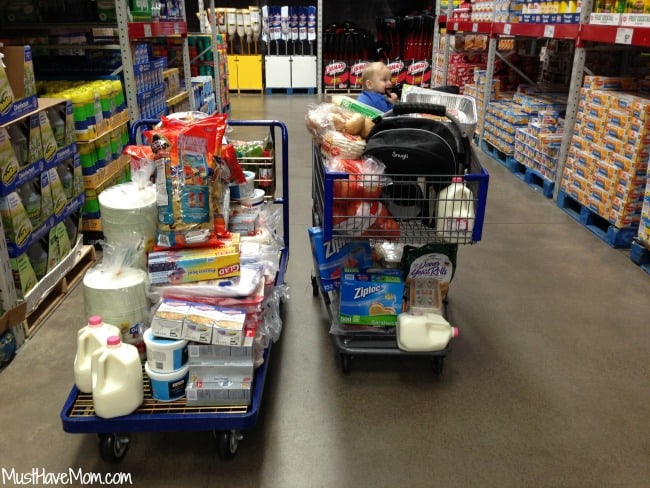 My sister and I did our freezer cooking together. I highly recommend doing it with a buddy! It cuts the work in half and it's just more fun to do together. When we were done shopping our carts were overflowing! Keep in mind we cooked 90 meals each! Our freezers are well stocked!
We were able to buy the majority of our ingredients at Sam's Club including our meats, produce, dairy products (cheese, milk-prices were so cheap!), Ziploc bags, foil, foil pans, dry goods and buns. I love being able to get everything at a low price in one store. I hate having to go to multiple stores and in the end you save more money by not driving all over town gathering ingredients.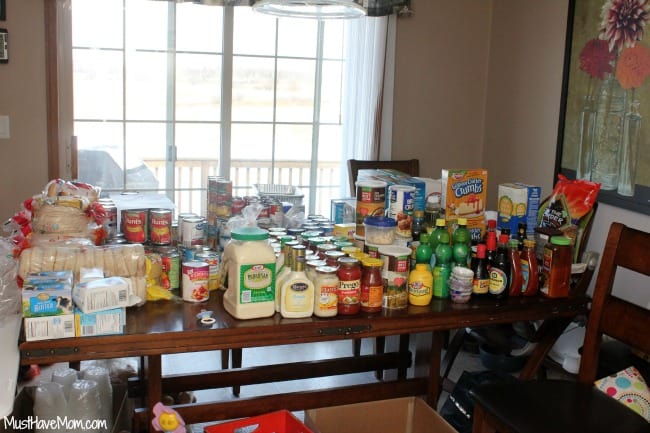 Once you get home do not put all your ingredients away. Set them all out on the table so you can easily access them while cooking. You don't want to make a million trips to the pantry for ingredients. This is a big timesaver.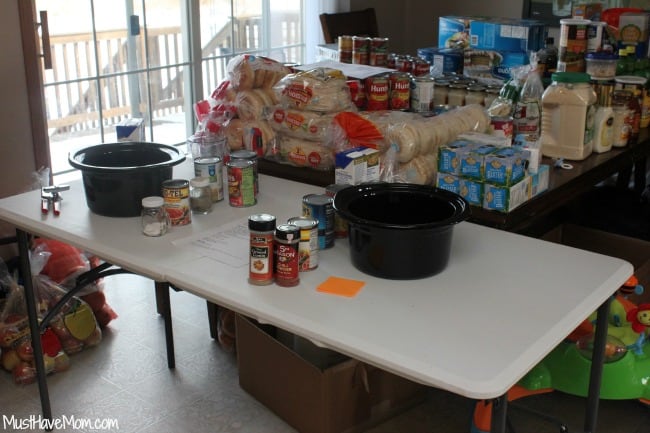 It also helps to set up a second table for assembling meals and packing them. You need plenty of counter space.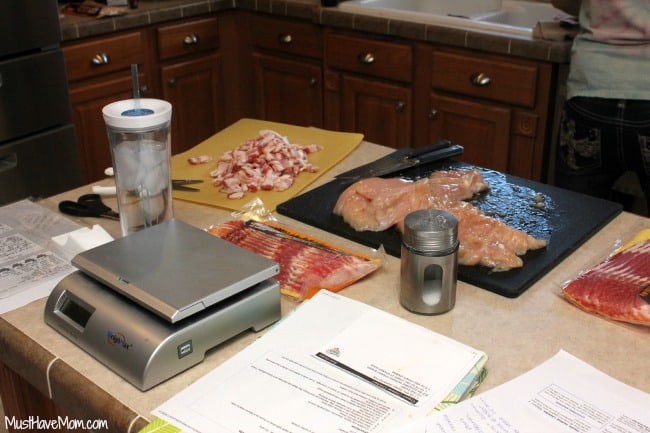 Have a separate area for chopping and cutting things. It's also helpful to have a food scale for recipes that call for a certain number of pounds of meat, etc.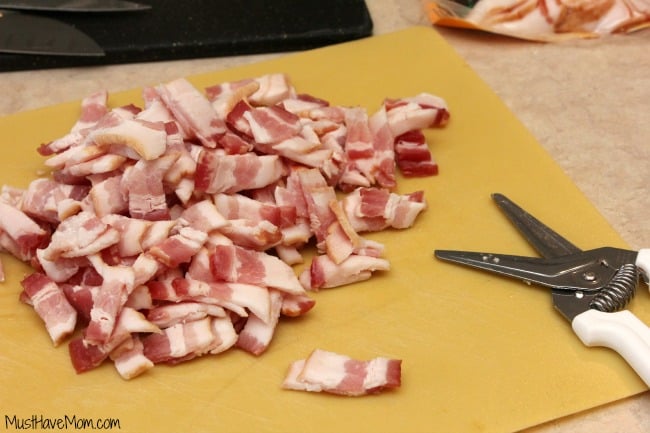 Be sure to use time saving kitchen hacks like cutting up bacon with kitchen shears instead of cutting it up with a knife and use the easiest way to shred chicken.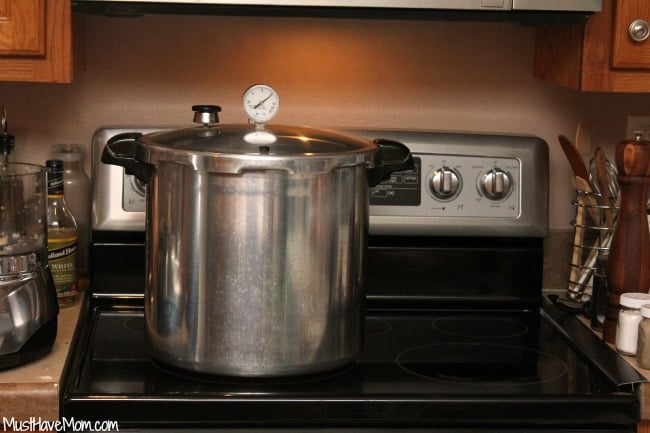 If you need a large quantity of chicken breasts cooked then the easiest way to cook chicken in bulk (and most flavorful) is to use a pressure cooker. It also leaves you with the most delicious chicken broth once it's done which can be used in your recipes. Just add chicken breasts, 1/2 a cup of water and some salt and pepper to your pressure cooker. Cook at 15 pounds pressure for 5-10 minutes. Follow the instructions for your pressure cooker.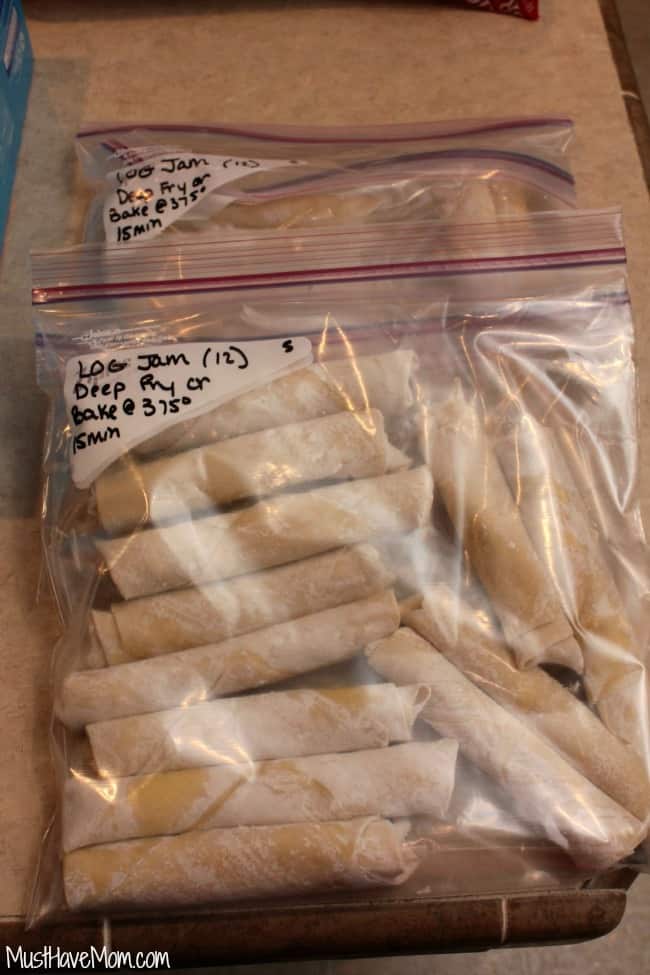 When you package your foods be sure to squeeze out all the air and double bag them. Label each bag or foil pan with the name of what is inside and the cooking instructions. This Log Jam recipe is the perfect holiday appetizer that you can make ahead of time and freeze! Then you'll be ready for your guests to stop by! You should also date them.
Last year I made a bunch of freezer meals before Brady was born. We just ate our last one before I started this round of freezer cooking. They lasted a YEAR in our freezer with zero freezer burn or funny tastes or anything. The key is to get all the air out. Wrap them as good as you can and double bag your freezer bags and double saran wrap and foil your pans.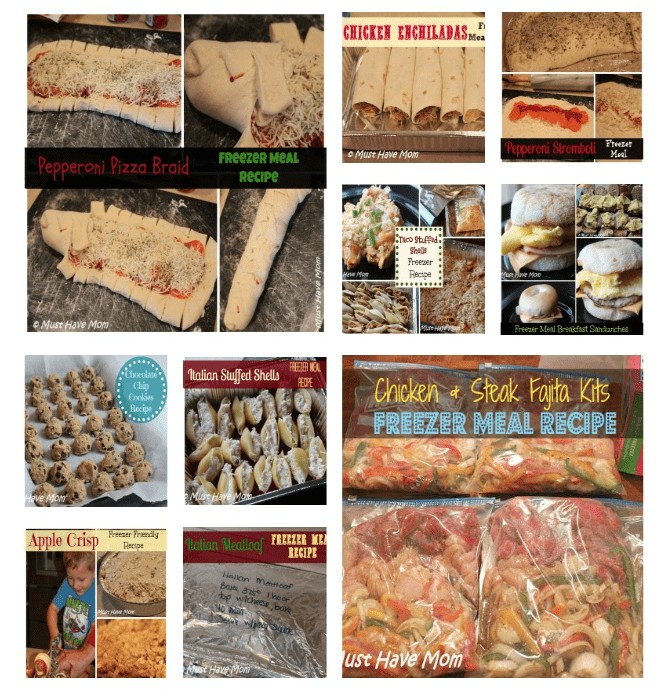 Need some freezer recipes to get you started? Check out these tried and true easy freezer meals recipes that I use!
Be sure to read my 101 Freezer Cooking tips and tricks before you get started too!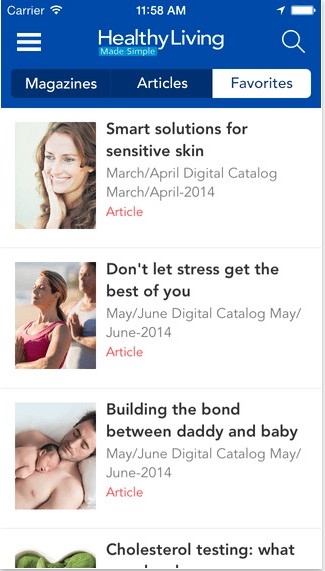 Sam's Club Healthy Living Made Simple Magazine is packed full of more great tips to help you have a stress-free holiday! Download the app for your iPhone or iPad and see what other stress busting tips you can find! Their de-stressing the holidays article is packed full of great tips that I read up on!
Have you ever done any freezer cooking? What are YOUR favorite stress free holiday tips? I'd love to add them to my arsenal of ideas this year!