This is a sponsored post written by me on behalf of Clorox. All opinions are 100% mine.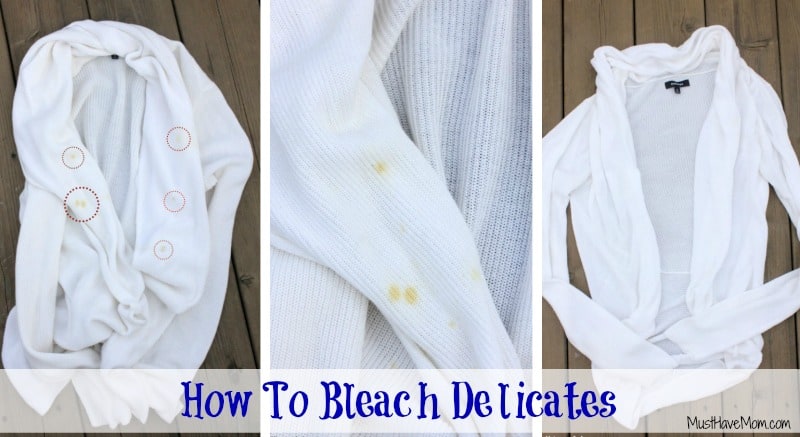 I've always thought of bleach as a no no when it comes to delicates. Bleach is so harsh that I didn't think it could be safely used on my delicates. When I got this Express sweater handed down to me from a friend I was excited because I loved the sweater, but I was quickly disappointed to find it full of stains. Something had obviously splashed onto the front of the sweater and it was riddled with stains all down the front. I thought it was a lost cause but tossed it in the back of my closet in the event that I found a way to remove the stains.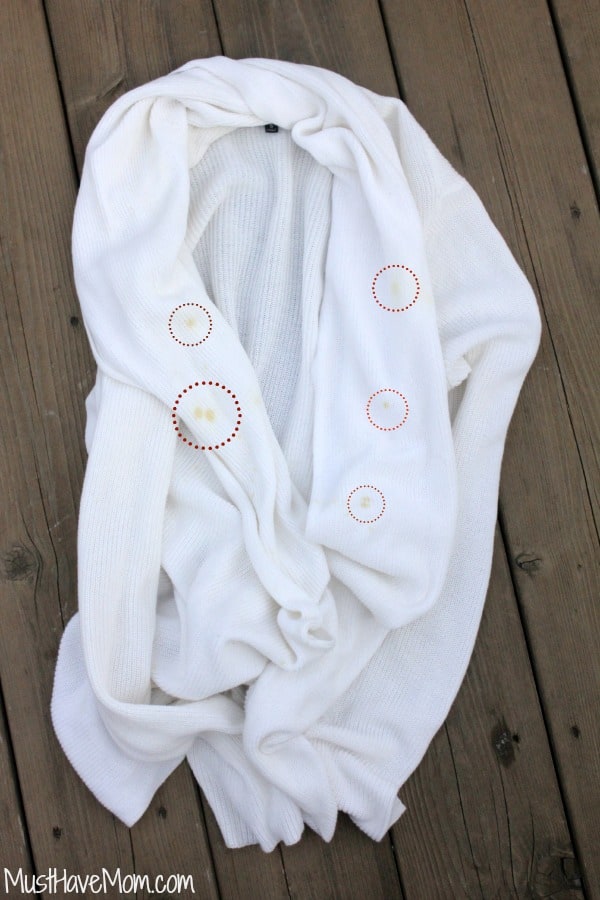 It appeared to be some sort of grease stain and I knew it would be difficult to remove as it had already been washed and dried so the stain was set in.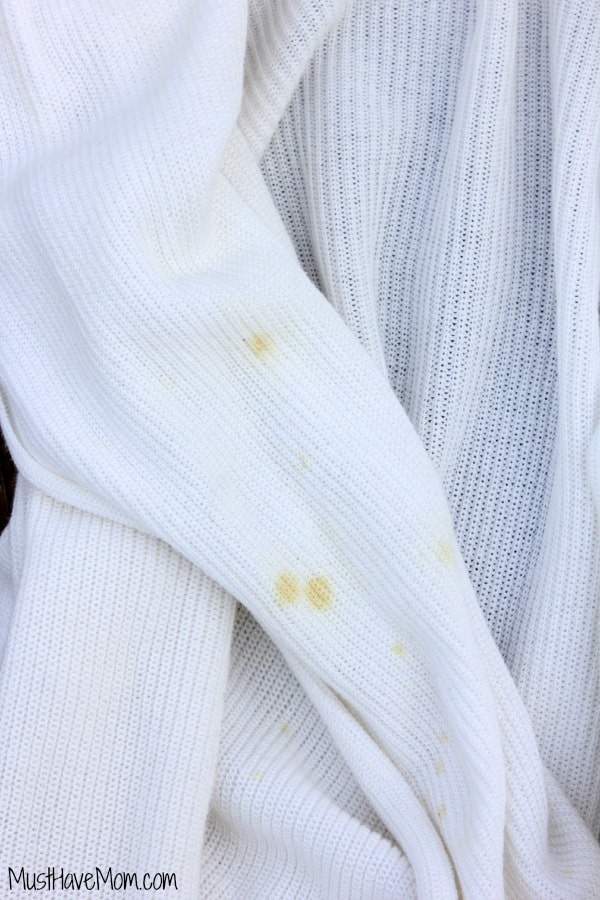 You can see them close up here. They were all down the front of the sweater, EVERYWHERE!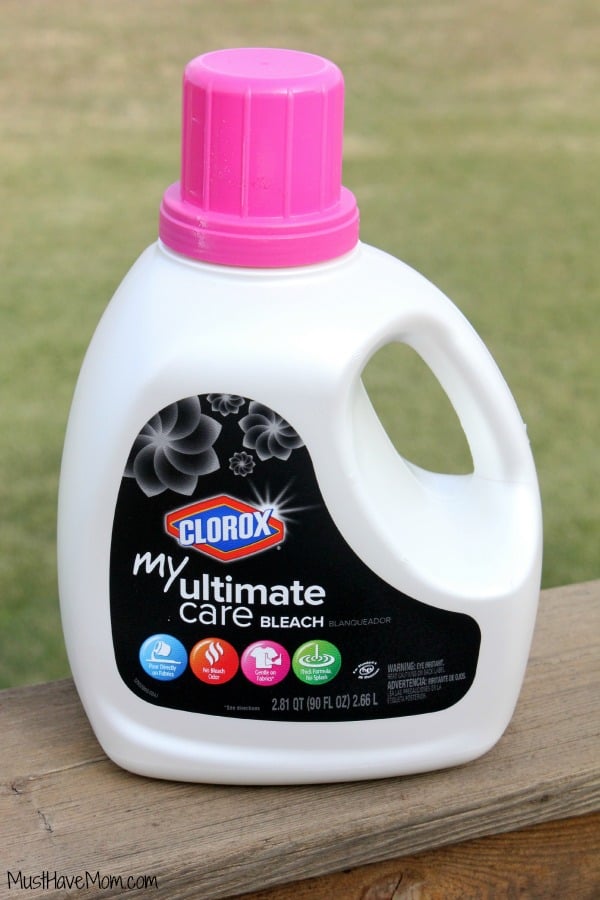 Upon further research I discovered Clorox My Ultimate Care Bleach which is available exclusively at Target. It's safe for delicates and it's formulated differently than regular bleach. You can pour it directly on the fabric! It's a thickened formula so there is no splashing and it makes pre-treating stains easy. I poured it directly onto all the stains on my sweater and let it sit for a few minutes. Then I washed it and added some to the wash as well. I was happy to find there really wasn't a bleach odor either. I loved that I didn't have to worry about splashing it on my clothes either because I've ruined more clothes while using bleach than I care to admit!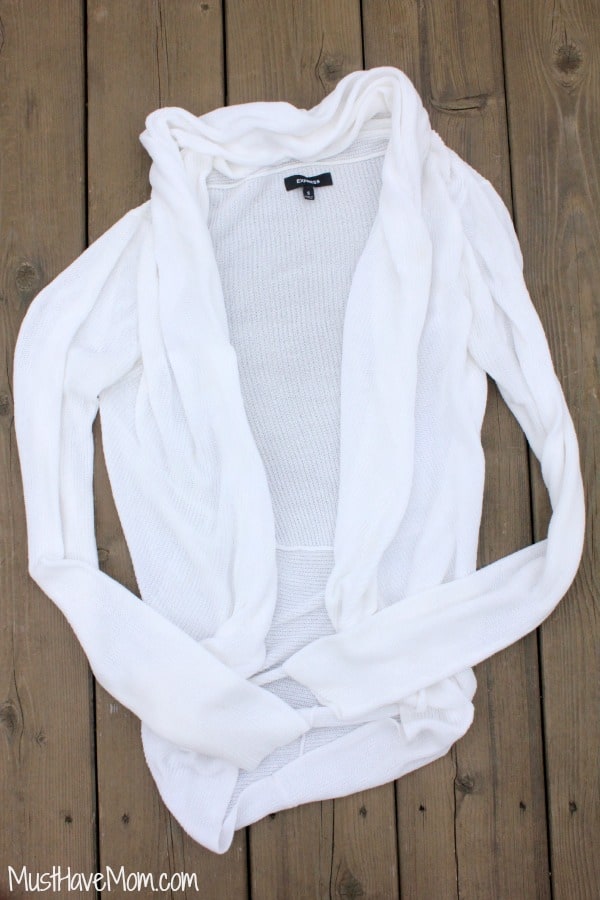 I was thrilled to find my sweater had come out of the wash stain free! The gentle bleach formula worked wonders and it didn't damage my delicate sweater at all. It still felt soft and comfy and there weren't any holes from pouring the bleach on it! It worked!
If you have delicates that need some TLC then check out Clorox My Ultimate Care Bleach which is exclusively available at Target! Target is offering 10% off My Ultimate Care Bleach on their Cartwheel Mobile App so be sure to take advantage of the savings and give it a try!
Have you ever tossed a favorite clothing item because it was stained beyond repair? Did you know how to bleach delicates?