Jord Watches Are A Must Have Accessory
You can have the most basic of wardrobes but adding the right accessories to it will make it stand out. Jord watches are the newest must have accessory for your wardrobe and will take any wardrobe to the next level.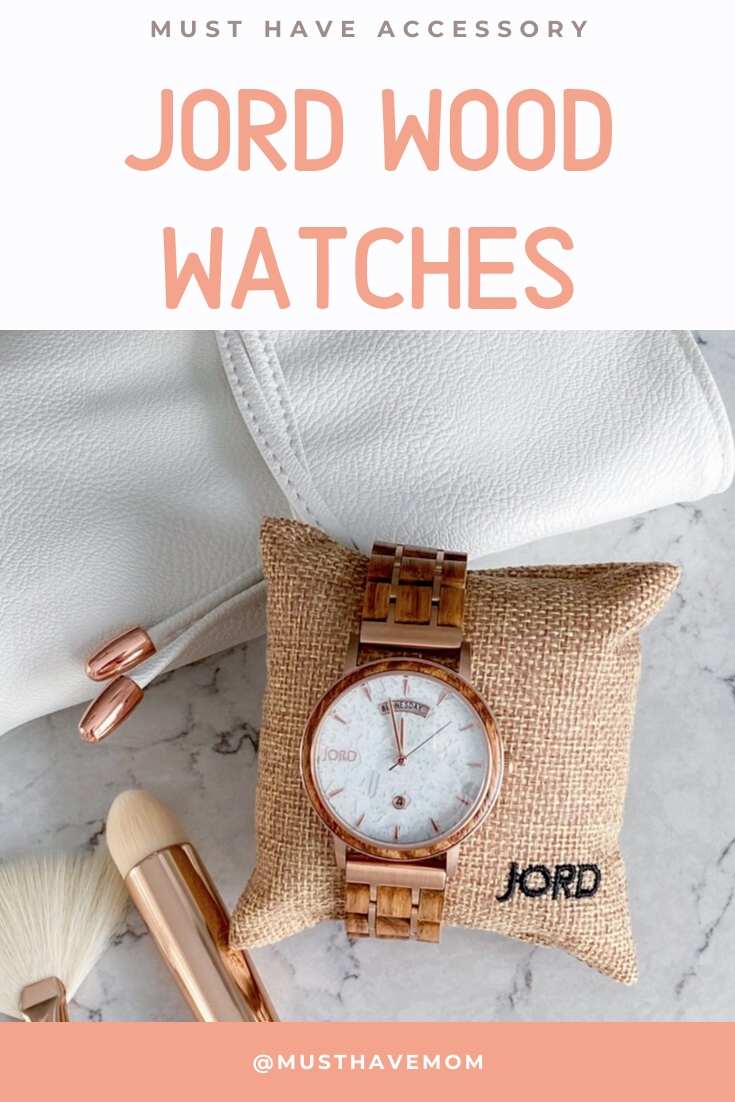 Jord Watches
I first fell in love with Jord wood watches back when I got one for my husband. He isn't big on accessories or fashion but watching him fall in love with that watch made me want one for myself! There is just something about the combination of natural elements that makes these watches something special. I finally got one just for me and I totally adore it!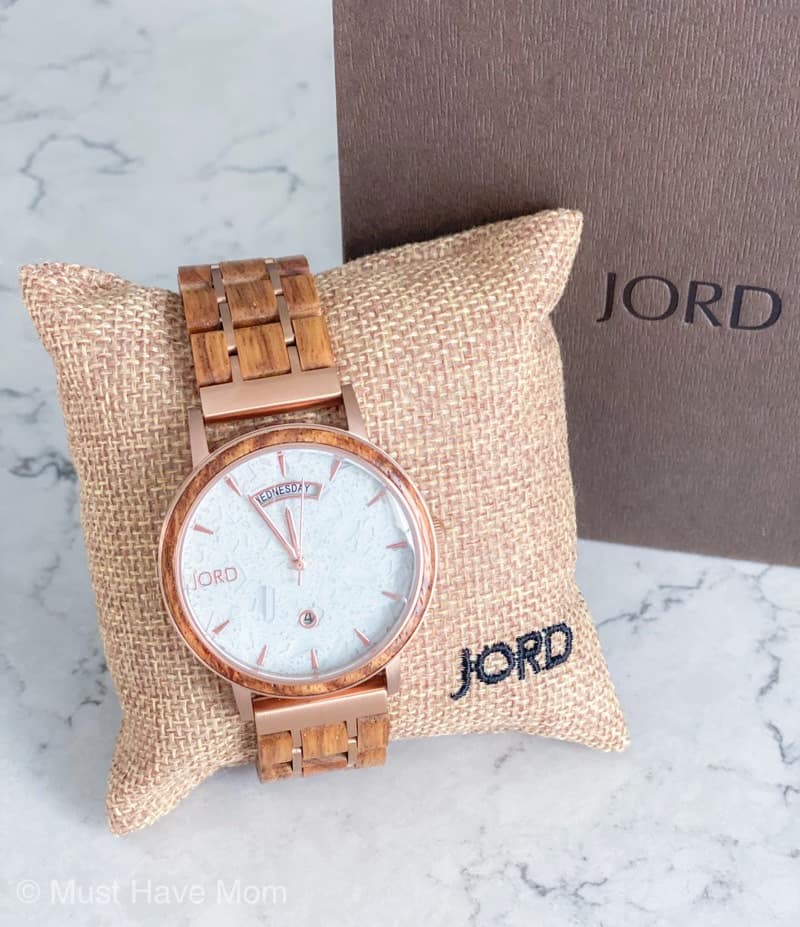 Jord Harper White Terrazzo & Kosso
After much debate, I settled on this gorgeous Jord Harper White Terrazzo & Kosso style. It is absolutely stunning! I LOVE rose gold so this watch was a no brainer choice for me. The combination of white terrazzo and kosso wood is elegant and sophisticated.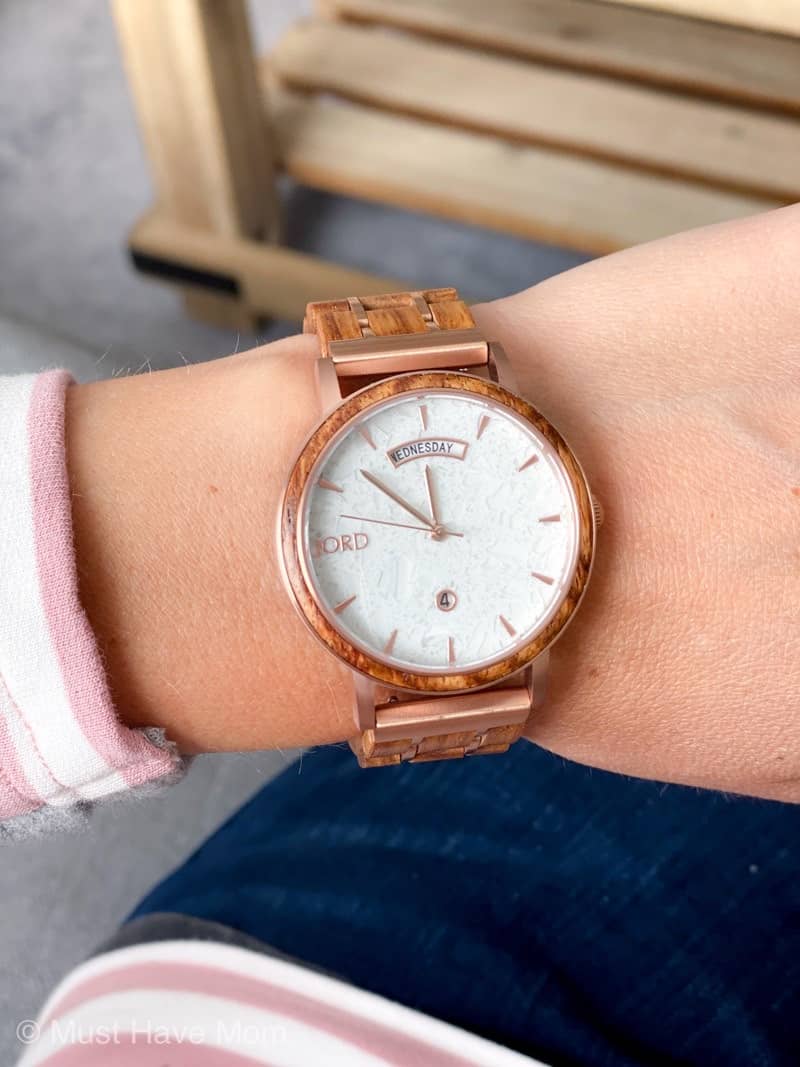 The dial is made from white terrazzo and features an amalgamation of crushed glass & marble, fused together and finished to perfection. The practice of making terrazzo can be dated back to the ancient mosaics of Egypt and later adopted in Italy!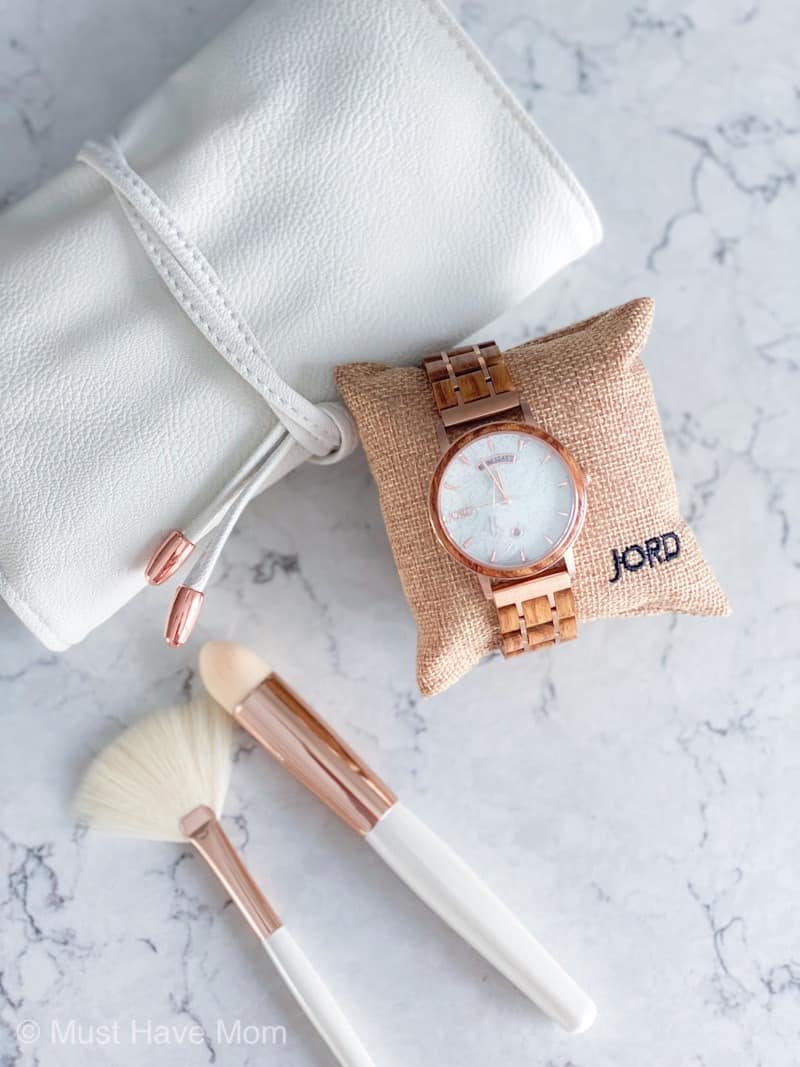 This Jord wood watch matches perfectly with my style. I can wear it to a casual day on the beach or to a fancy dinner. It transitions beautifully. The wood band is as comfortable as it is stylish. It also includes an interchangeable leather band so you can change the look of your watch anytime.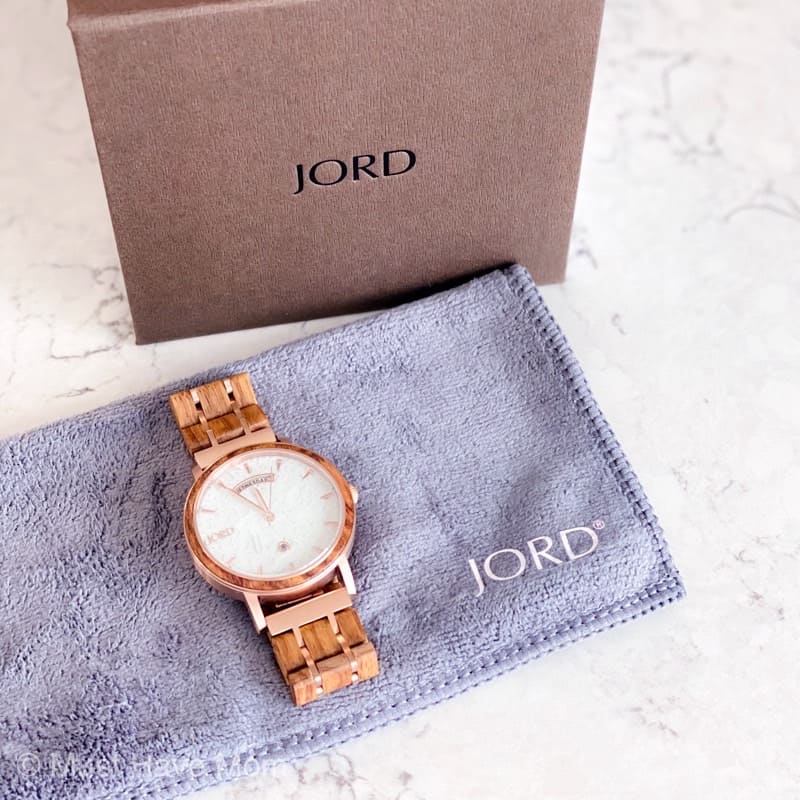 This Jord wood watch would make a fantastic gift idea for that special lady in your life. Gift it for her Birthday, Valentine's Day or just to say I love you! You can even have it engraved!
Jord watches come with a 1 year warranty and options for return or exchange so you can gift it with confidence.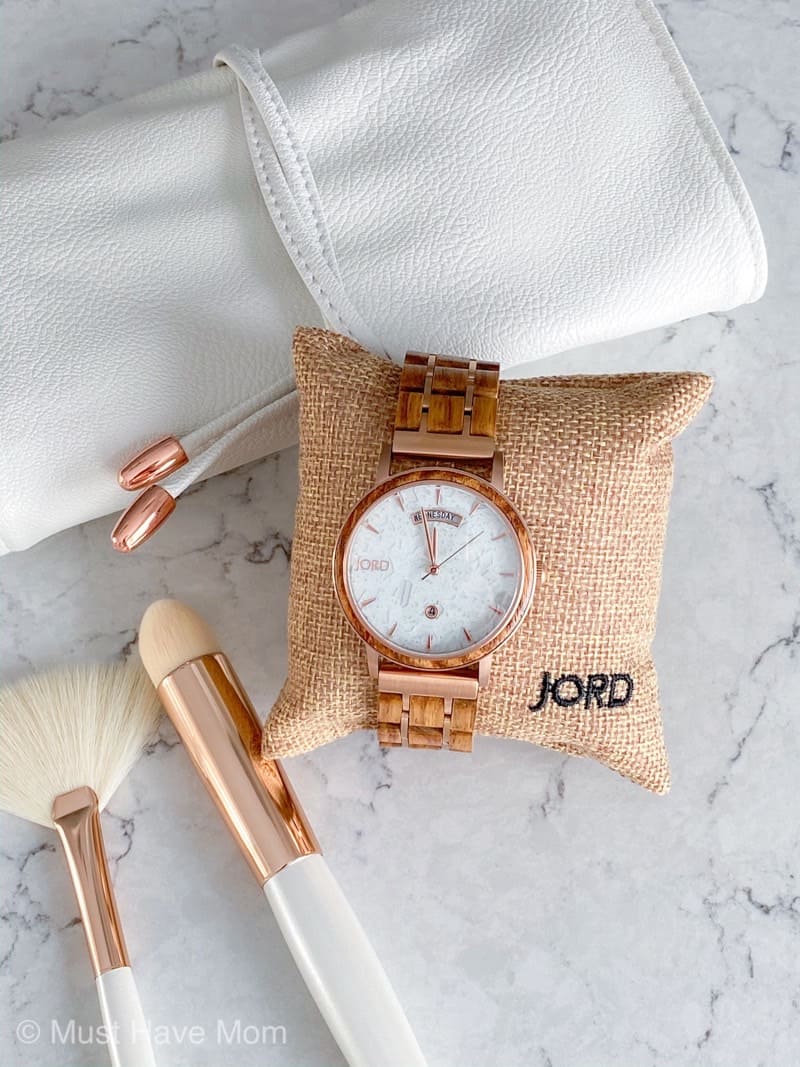 JORD is a family-owned & operated company headquartered in St Louis Missouri, established in 2013. JORD's watches and accessories are inspired by nature and are designed with a modern lifestyle in mind.
JORD (pronounced YODE) is a Norse word meaning "Earth." JORD offers designs for the serious watch enthusiast as well as the casual customer looking for a cool new accessory.
In addition to beautiful natural watches for men & women, JORD offers Apple bands & a variety of accessories. They design all their watches here in America and are always working on fun new products! The newest is a line of wallets that will be featured here soon!
Jord Coupon Code
Get an instant 20% off your Jord watch by using this link: Save 20%
Pin Jord Wood Watches