Keep Your Bottom Clean: SmartBidet Review
Ah, the wonderful global pandemic that we are still feeling the effects from. It seems like so long ago and just yesterday that we were waiting in lines to get into stores and dealing with major toilet paper shortages. These shortages caused many to switch to bidets for their hygiene needs. Let's look at a SmartBidet Review so you can decide if it is best for you.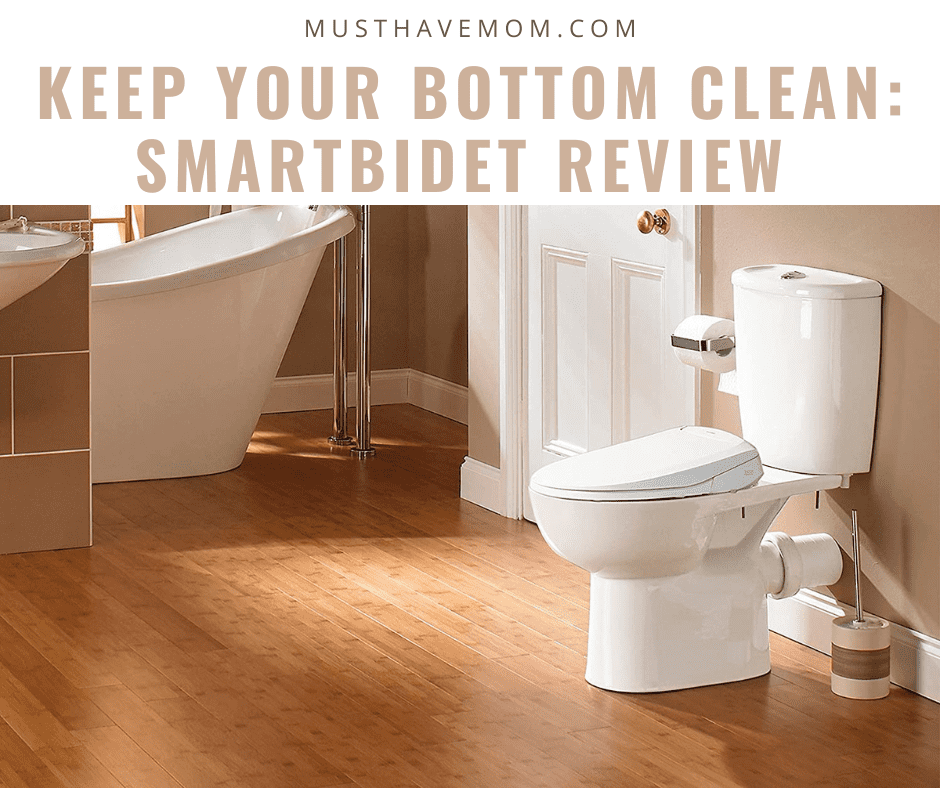 What is a Bidet?
Though there are many shapes, sizes, and types of bidets, all bidets are used for the same purpose: to keep your bottom clean. A bidet is a specialized bathroom fixture for washing your undercarriage. It's how many people around the world clean themselves up after using the toilet. Modern bidets spray a targeted stream of water exactly where you need it, thus eliminating the need for toilet paper.
SmartBidet Review SB-110
For the purpose of this review, I tried out the SmartBidet SB-110, Electronic Bidet Toilet Seat for Elongated Toilets with Control Panel. Installation is so simple. I removed the old seat, turned off the water, connected the hoses, attached the new seat and we were in business.
One of my favorite things about this bidet is the heated seat. You can adjust the seat and water temperature to your liking. It even has an energy-saving mode that keeps the seat and water temperatures at a steady 89.6° F to conserve energy. Unlike other bidets, the SB-110 comes with a dyer also to eliminate the need for toilet paper or towels. The Dryer Temperature Level is adjustable up to 5 levels to your own comfort and liking. Choose to keep it warm or keep it cool. The dryer is located to the right of the nozzle.
This model offers a Child button which has a set time, safe temperature, and pressure for children ages 5 and up. It uses the posterior wash setting and then the dryer setting.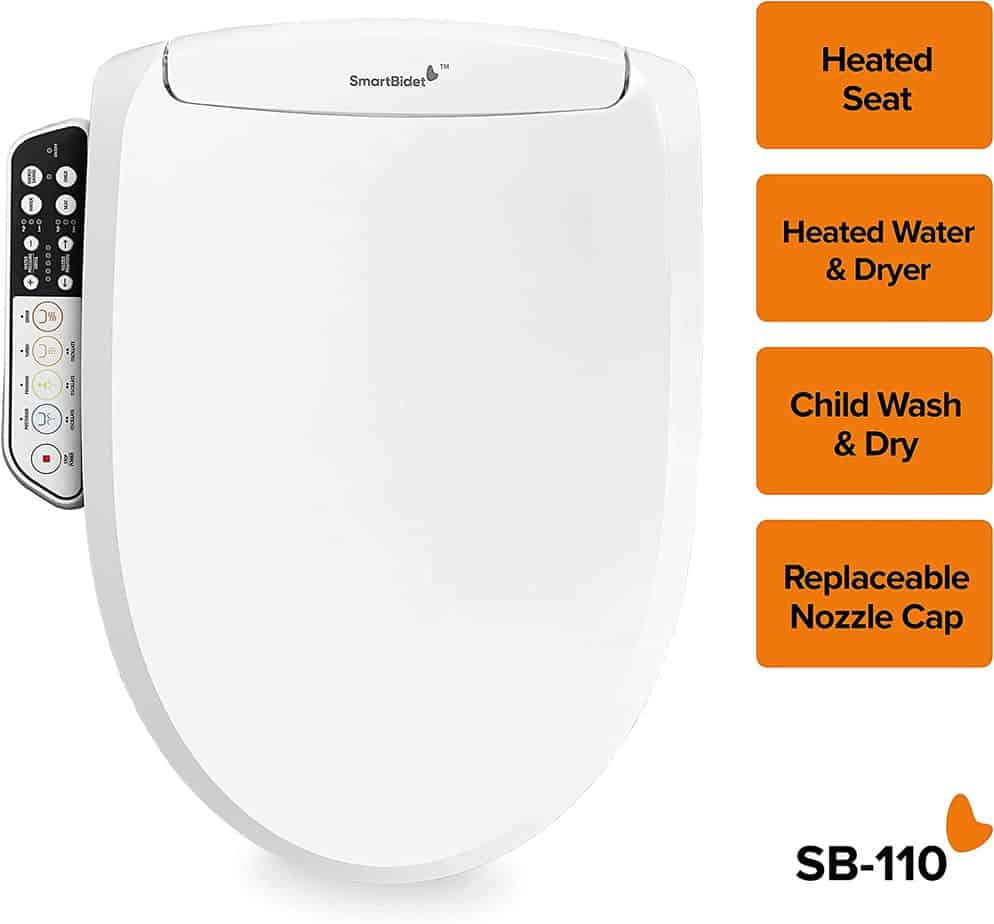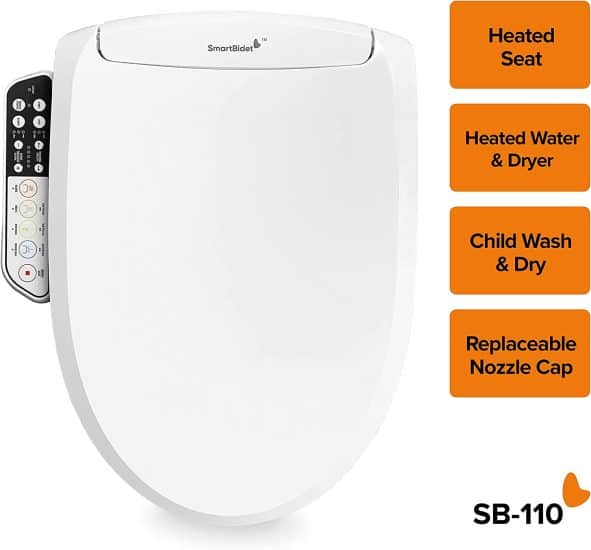 This bidet comes with three wash settings:
Posterior Wash is for His/Her Back

Feminine Wash is a gentler,

wider wash for her front

Turbo Wash is the strongest,

most concentrated wash

for His/Her back
Press any wash button twice for the nozzle to oscillate.

Everything about this bidet will leave you feeling pampered. From the heated seat to the heated dryer, this bidet really does have it all.
Electronic Luxury Elongated Bidet Toilet Seat
The SB-110 has an elongated seat for a more comfortable experience. A replaceable nozzle cap upgrades hygiene to the next level. It is easy to remove and clean or replace for another user.
Their 3-in-1 patented stainless steel nozzle self-cleans before and after each wash. The nozzle cap is removable in order to clean the inside or to switch for another user (one cap included).
Cleaning is also a breeze, just use baking soda mixed with vinegar.
Do you have a bidet? What do you love about it?