22 Paleo Recipes You MUST Try
The paleo diet has become very popular and whether you are going strict paleo, or you are just looking to eat a cleaner diet, these recipes are sure to please!  Here are 22 paleo recipes to try this month!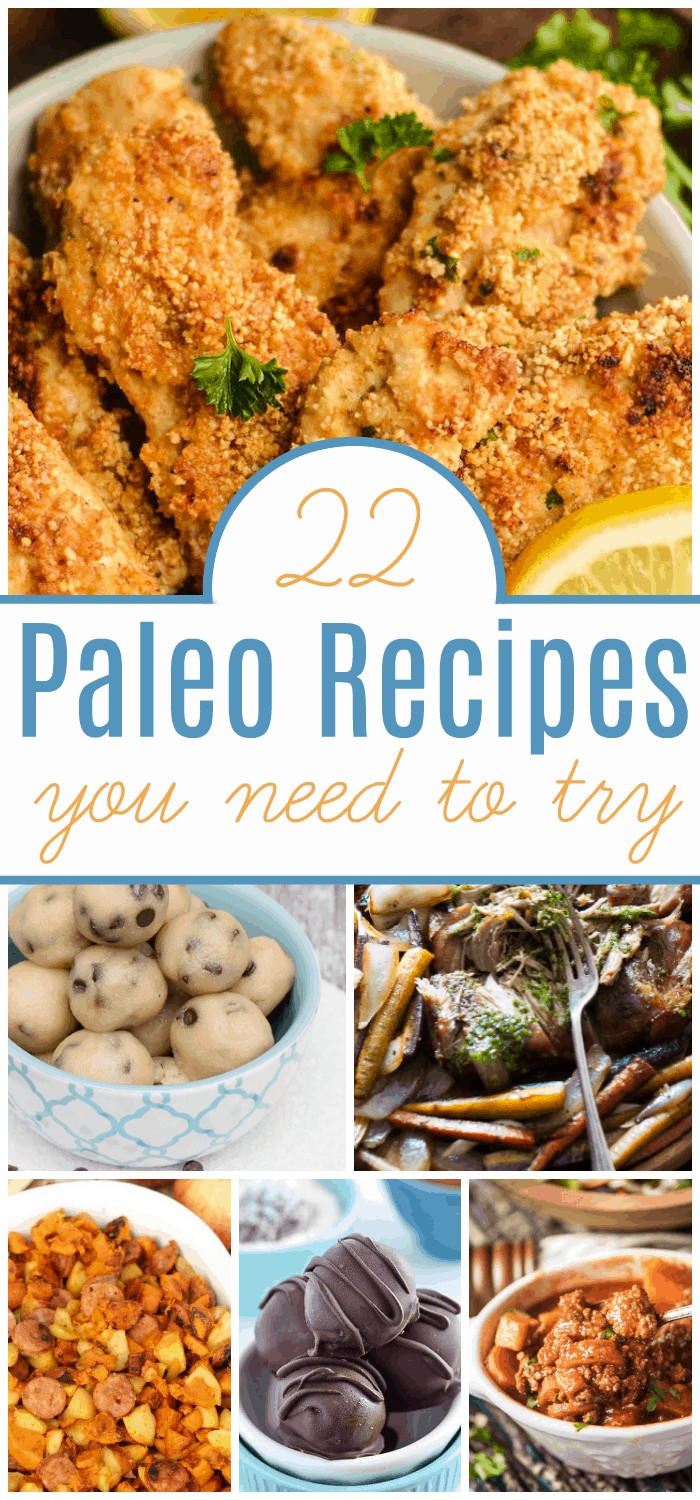 If you follow a Paleo diet or are just looking to eat more clean meals, you know that finding recipes can be a little tricky. Trying to come up with Paleo friendly meals for breakfast, lunch, and dinner is a challenge. I'm here to help with a list of 22 delicious Paleo recipes to try.
What is a Paleo Diet?
The paleo diet is a diet consisting of foods that cavemen could eat. That means anything you could hunt, grow, forage, etc. The paleo community is split on dairy. Some paleo enthusiasts are very against it and others accept some dairy. Since dairy is inflammatory, I suggest keeping dairy at a minimum. I'm okay with using butter but I tend to avoid cheese, milk and yogurt. There are great alternatives to cow's milk such as almond milk. They also make almond milk yogurt. There are a few great non-dairy cheese options available as well.
Think of the Paleo diet as whole foods. Stay away from processed foods and sugars and instead focus on things that come closest to their original form. Some Paleo dieters will follow a low-carb diet high in animal foods, while others follow a high-carb diet with lots of plants. The choice is up to you and which leaves you feeling better and more satisfied.
Paleo Cheat Sheet
Eat: Meat, fish, eggs, vegetables, fruits, nuts, seeds, herbs, spices, healthy fats and oils.
Avoid: Processed foods, sugar, soft drinks, grains, most dairy products, legumes, artificial sweeteners, vegetable oils, margarine and trans fats.
Now on to the paleo recipes that will keep you eating delicious food and staying on track with the paleo diet!
22 Paleo Recipes You MUST Try
Need Help Meal Planning?