Race Car Birthday Party Activities: Motorworks Stations & Races!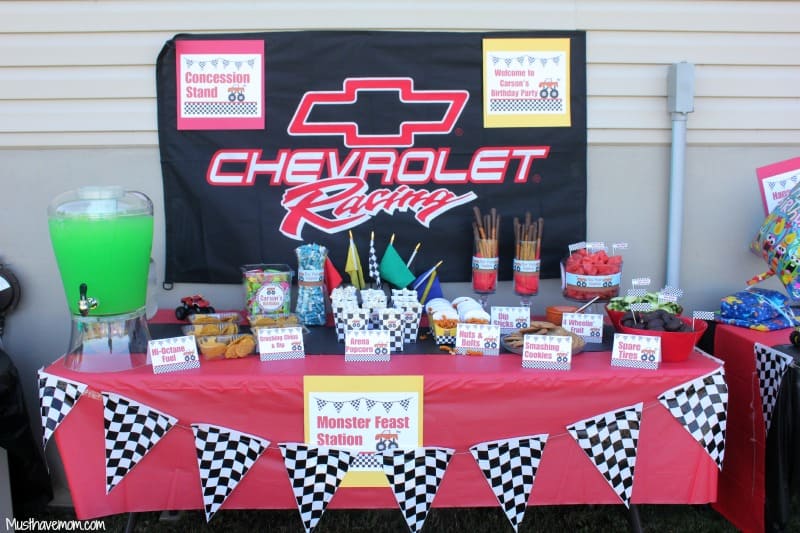 Carson turned 3 and to celebrate we threw him a Monster Truck/Racing themed party complete with all of the fun, themed food, activities and more! He had an absolute blast!!The other kids had fun too! I'll be sharing all my party food ideas on Monday so be sure to check back for more inspiration! For our race car birthday party activities we had a fun filled day planned for all of the party guests!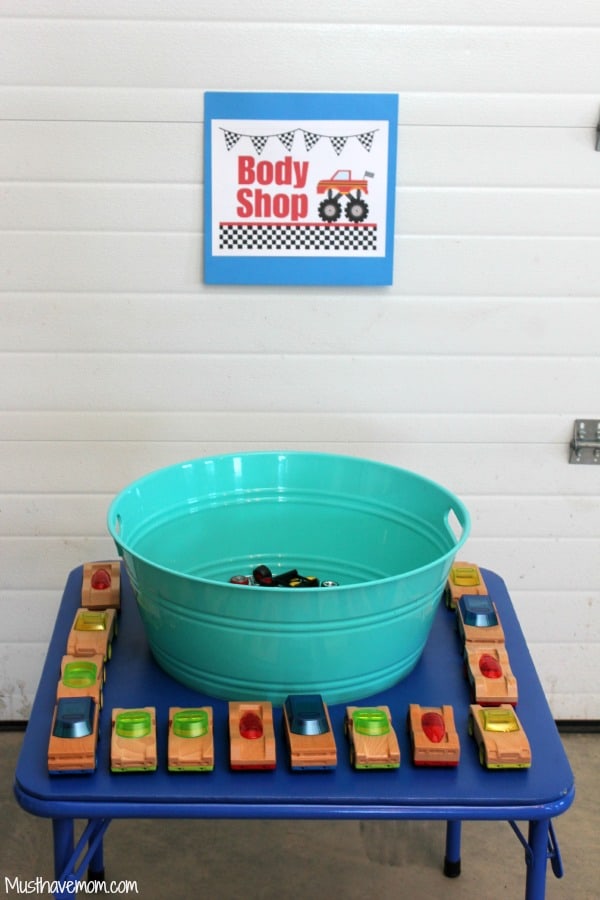 Waiting for them in our garage was a complete line up of themed stations that they could rotate through and build and customize a car, launch it and measure the distance and finally color a picture of their car and get tattoos. It was a huge hit and it was a really easy party activity that ran itself.
Our first station was the Body Shop! The kids were able to each choose a Motorworks wood car and then customize it to their heart's content. My son's already had a huge love for Motorworks cars so having this as the party activity was really exciting for them.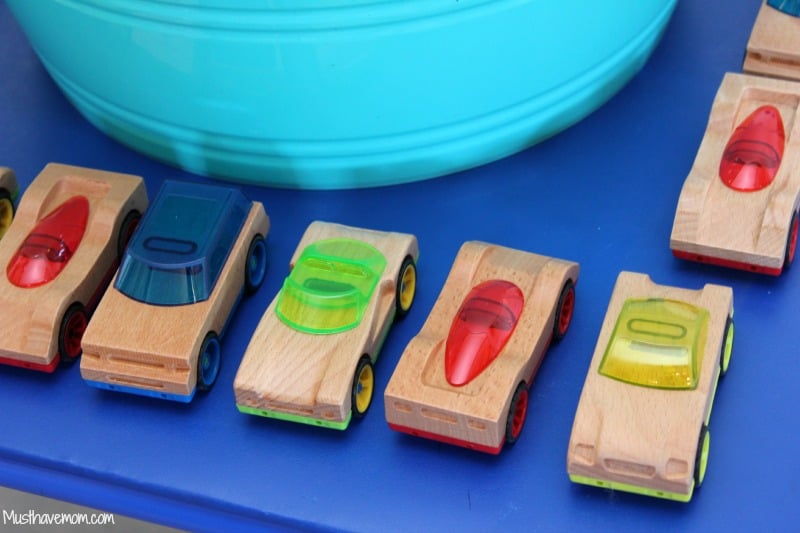 I love these cars because they are battery free, quality made with a wood body and they have a ton of accessories (wheels, body parts, decals, etc) that allow you to interchange them between cars and create a custom car to your liking. The bucket was filled with wheels, decals and various interchangeable accessories that the kids could use to deck out their cars and get them ready to race!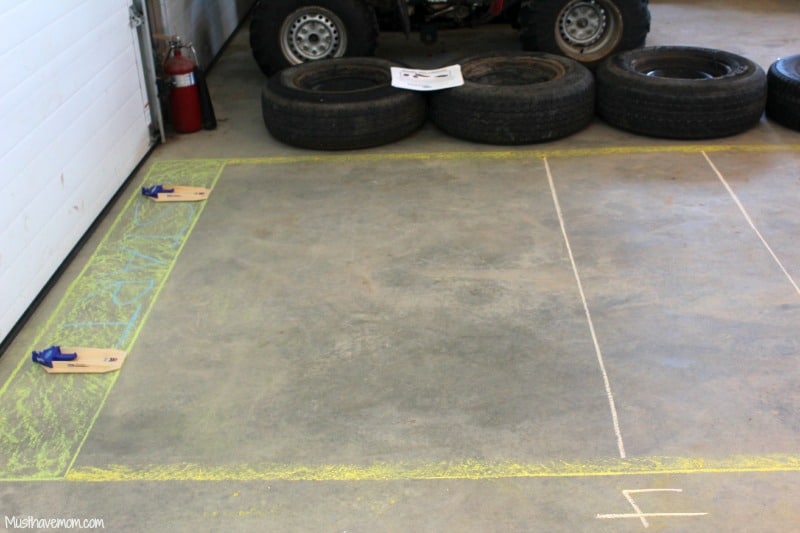 Once they were done building their cars they could move to the Slingshot Launcher station where they would each get a turn launching their car to see how far it would go.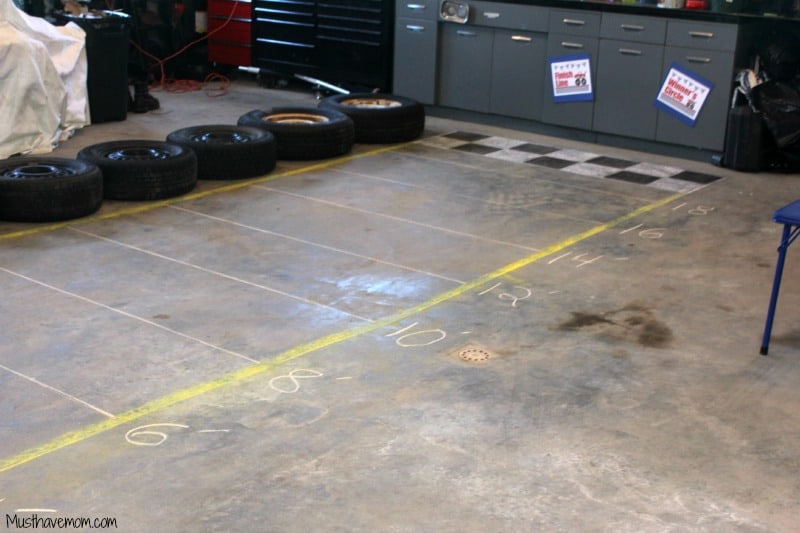 My amazing husband drew out this awesome dragstrip complete with foot markings and a finish line and lined with tires! The kids thought it was awesome!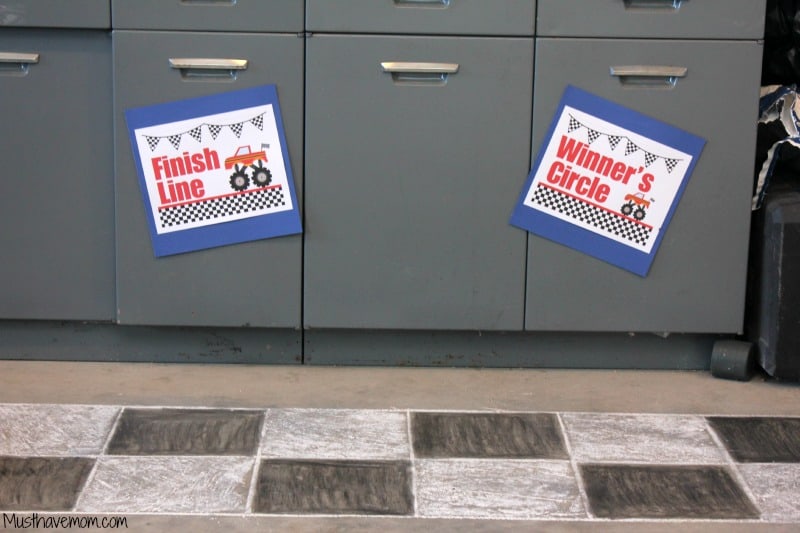 Whoever got their car to the finish line won!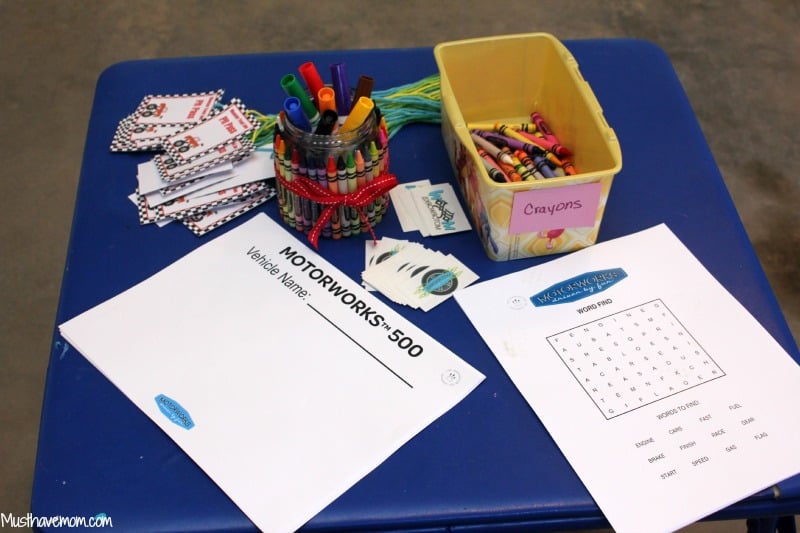 After that they could move to the last station where they were able to draw a picture of their car, complete a word find and get a Motorworks tattoo if they wanted. You can also see the pit passes in this photo which each child received when they entered the garage!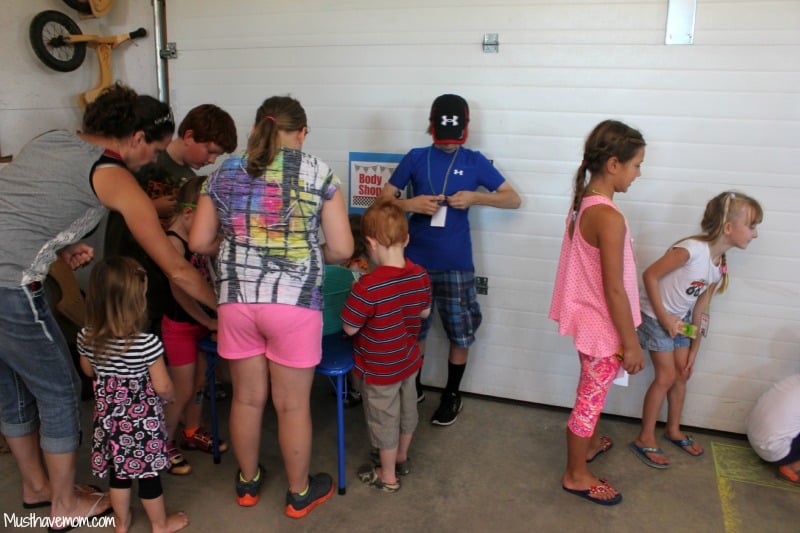 Once we opened the door and let them all in they were raring to go! They immediately got to work picking out a car and customizing it.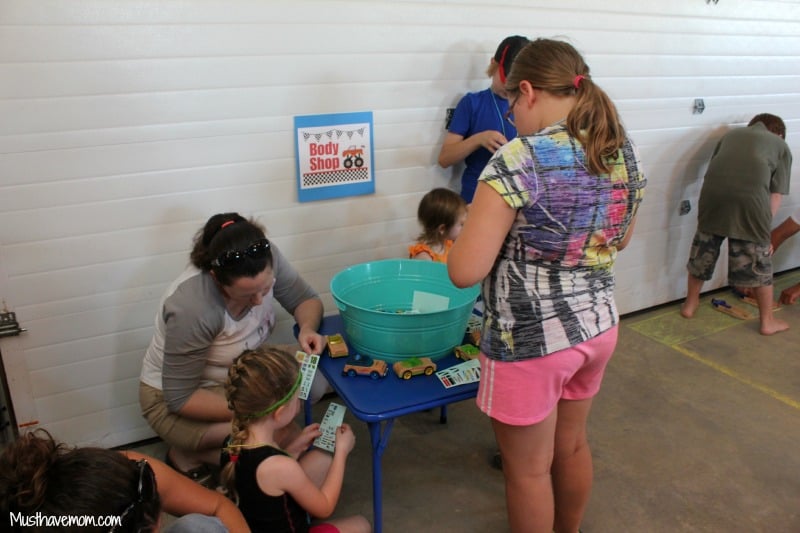 I was impressed with how much time some of the kids spent choosing just the right accessories for their car.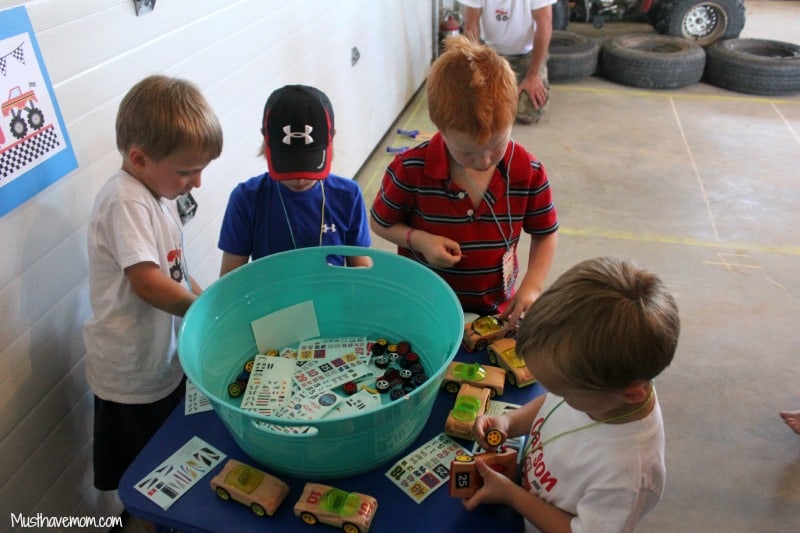 This activity was great for kids of various ages. They put on wheels, decals and spiffed up their cars to get them race ready.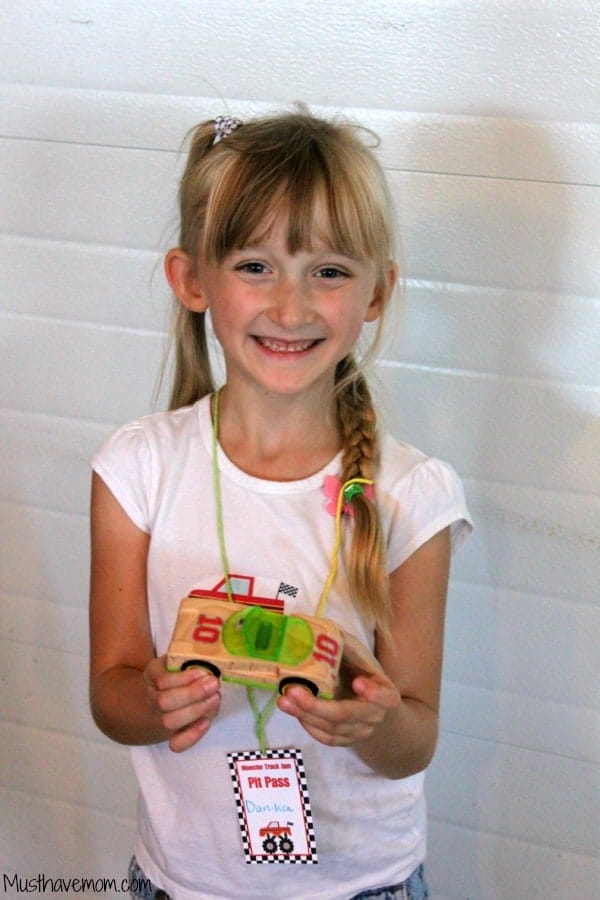 Once their cars were complete they got in line to race them and see who could go the furthest.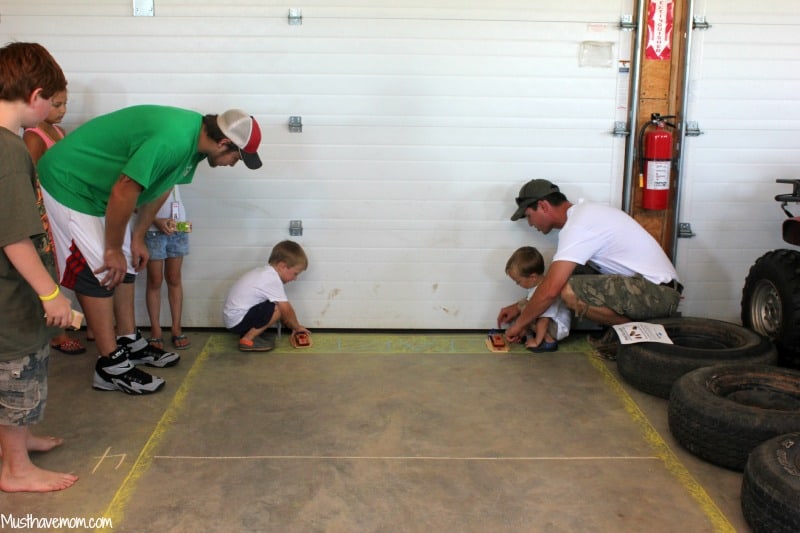 Each child got a turn launching their Motorworks car from the Slingshot Launcher and then they recorded how far it went on their activity sheets.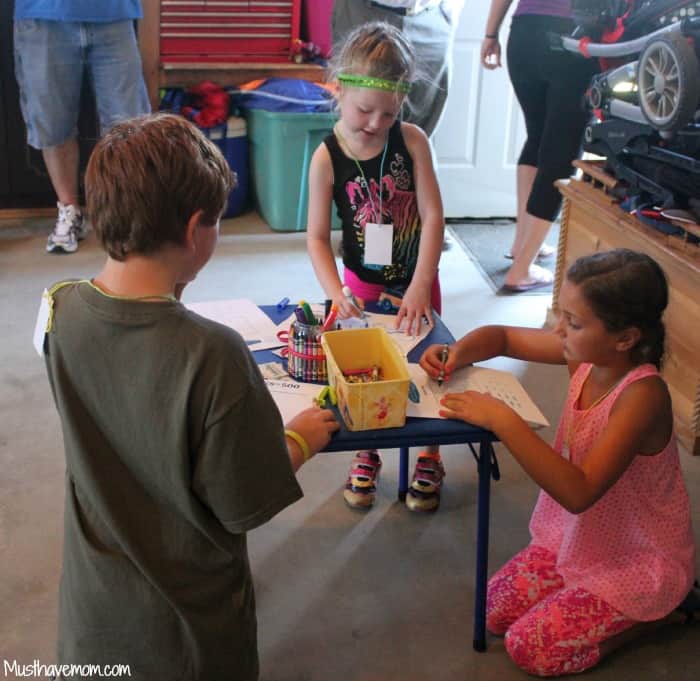 Once they were done with their turn they moved to the last station where they got to do their activities there.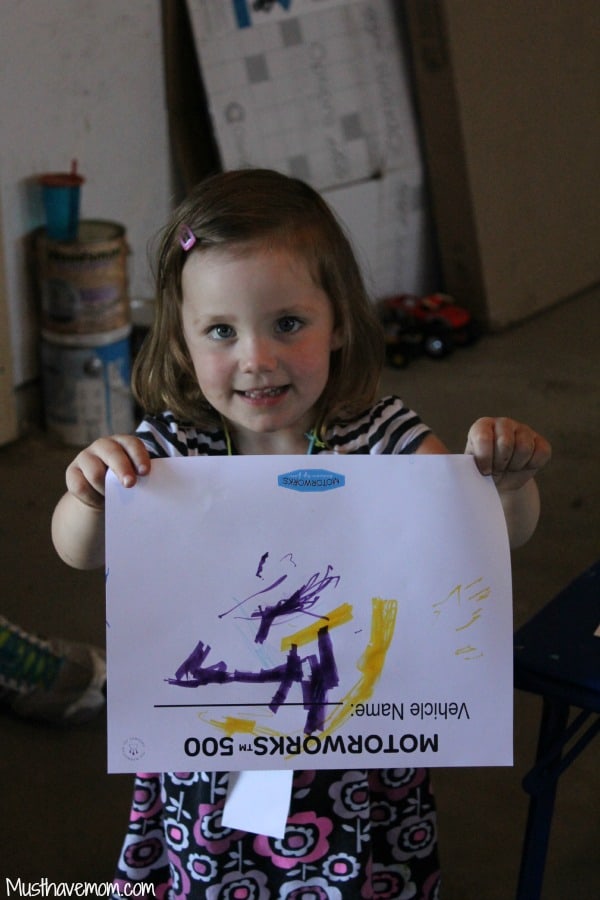 This sweet girl was the winner of the Slingshot Launcher contest! Her car went the furthest in our competition!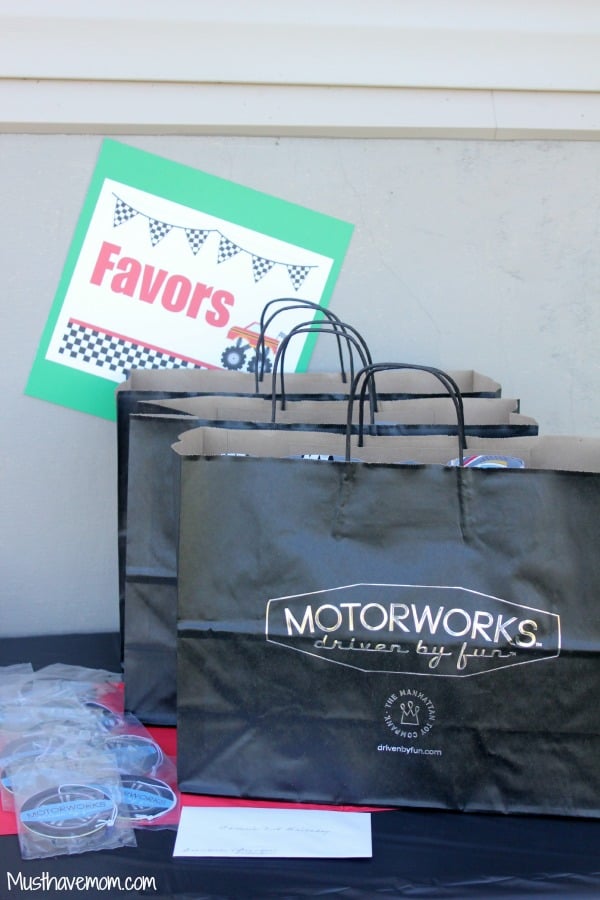 When the kids were ready to go home they got to grab a Motorworks favor bag and the parents loved the air fresheners for their cars!
Whether you are looking for a Birthday party activity, playdate theme or just a great gift idea, Motorworks is the maker behind our favorite custom wood cars! Check out their selection on their site. I know my son Aiden already has their Tri-Level Super Garage on his Christmas list and he has made sure everyone knows he wants one!
What fun Birthday activities have been a big hit at your house?