Picky Eater Muffins Recipe That Have DHA, Calcium, Iron, Vitamin D & Prebiotics!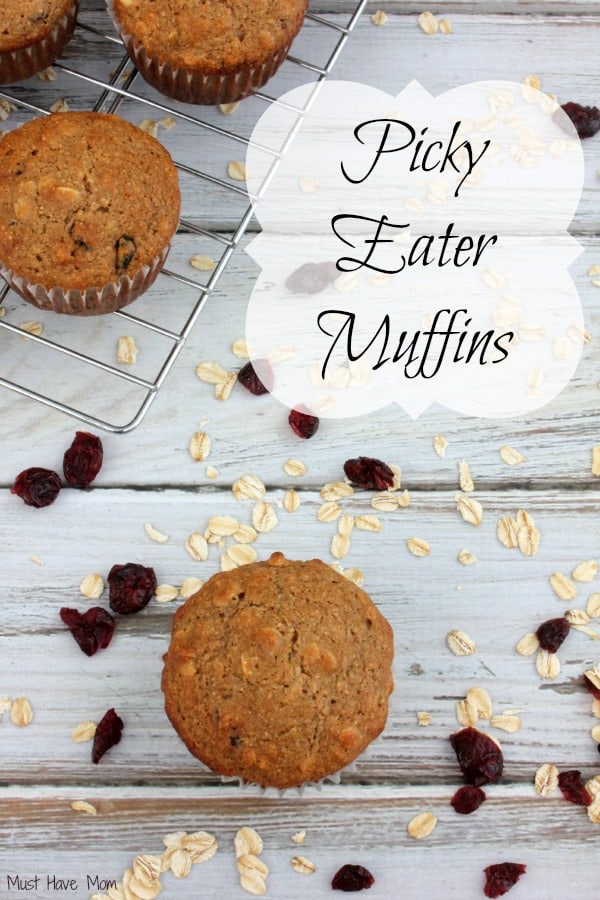 Do you have a picky eater? My four year old son Aiden is extremely picky. My 2 year old son Carson used to be my best eater and could eat everyone else under the table, but lately he has picked up on his big brothers bad eating habits and has become more picky himself. When Enfagrow reached out to me asking if their Toddler Next Step might be a good fit for his nutritional needs I knew this sponsored collaboration would be a perfect mesh. I came up with these extremely delicious Picky Eater Muffins. I dubbed them that because they have DHA, Iron, Vitamin D, Calcium and Prebiotics, they taste amazing and your picky eater will not scoff at them. They make it easy to serve them the nutrition they need in a food that's appealing to them.
While Carson's face is covered in ketchup, most of his lunch today consisted of ketchup and watermelon. He left most of the protein on his plate and most of his ketchup ended up on his face instead of in his mouth! Toddlers have a mind of their own and this is the age when most picky eating begins. They realize they have a voice and they want to assert their newfound independence. This often comes through in their food choices. Foods that I know Carson likes often go untouched because he doesn't like them today. If you can relate to my story and you have a similar picky eater in your house then check out the nutrition that Enfagrow toddler next step offers for children ages 1-3.
One thing lacking in most toddlers diets is DHA. DHA is an omega-3 fatty acid and a building block for the brain. Since 85% of brain growth happens within the first three years of a child's life, it is important to maintain the expert recommended levels of DHA through the toddler years. How do you do that when you have a picky eater? Enfagrow makes a line of toddler drinks that have DHA. They are nutritionally tailored for toddlers one to three years old and they are designed to complement a toddler's regular diet. Not only does it have DHA, Enfagrow also has important nutrients like calcium, vitamin D and iron for healthy growth, and a prebiotics blend designed to help support digestive health in just two servings a day.
You can serve it to your child just as you would serve milk or you can add it to recipes. Carson likes to drink the vanilla flavored drink and he also loves it in smoothies. This week we made Picky Eater Muffins and used Enfagrow in them to get a serving of Enfagrow for the day. All of my kids love these muffins and I love knowing that they are packed with the nutrients their diets are usually lacking.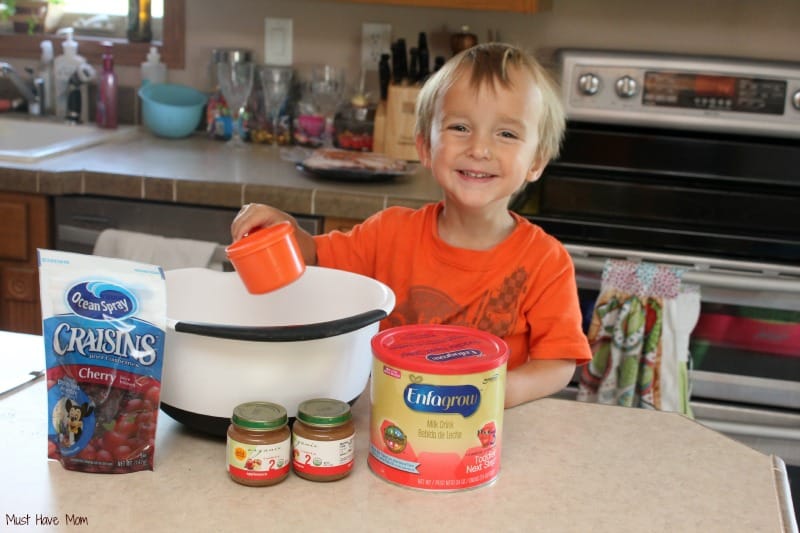 Getting your picky eater involved in the cooking process is a HUGE help in getting them to eat new foods. They are proud of their creation and often will be more adventurous in trying new foods if they've had a hand in making it. Carson helped me whip up a batch of Picky Eater Muffins and he was more than happy to devour them too!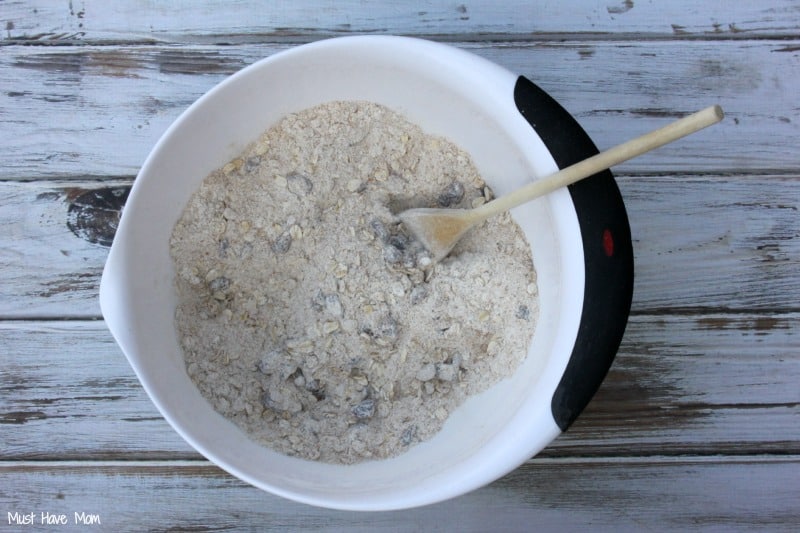 First mix together 4 scoops of Enfagrow with flour, wheat flour, brown sugar, baking powder, salt, baking soda, oats, cinnamon and craisins.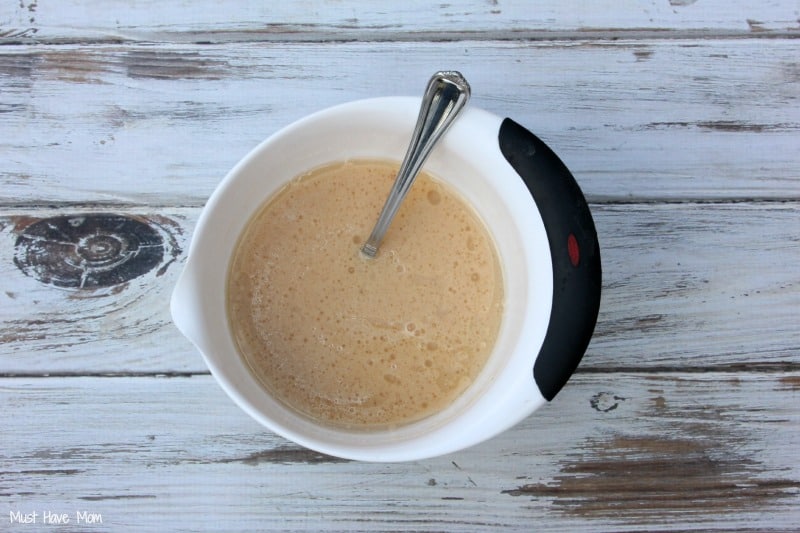 Then in a separate bowl mix together eggs, vegetable oil, water and applesauce.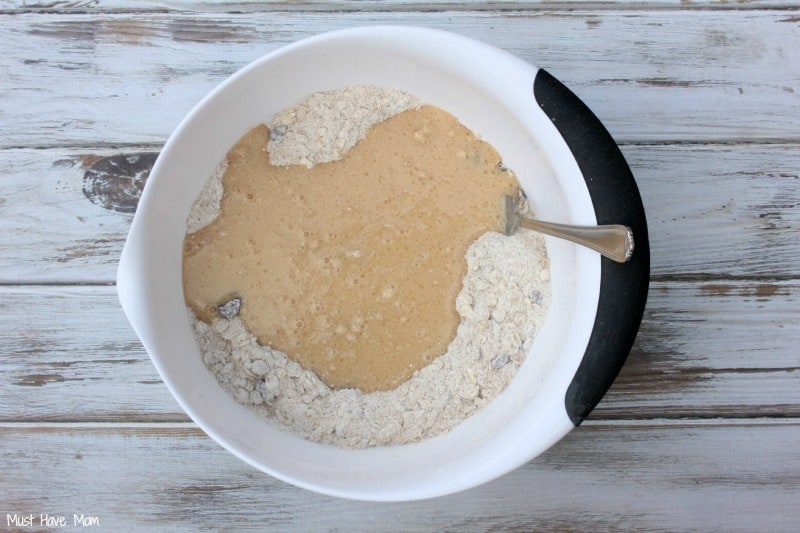 Next create a well in your dry ingredients and add in your wet ingredients.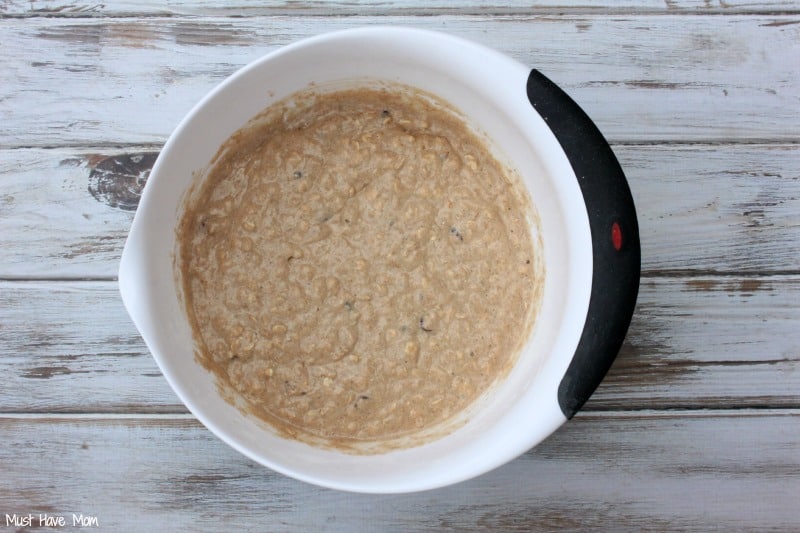 Then mix together with a fork until well mixed.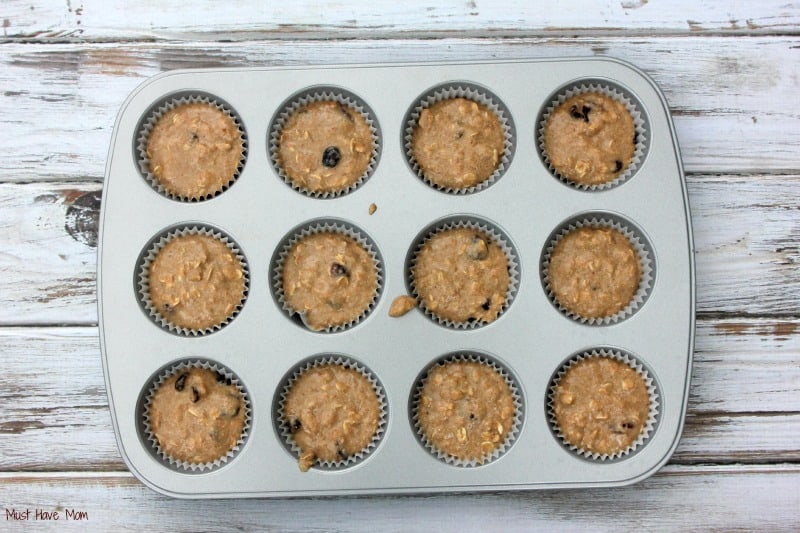 Then scoop into muffin tins lined with paper liners, filling 2/3 of the way full.
 You can also add a sprinkle of cinnamon sugar on top if you wish. It's completely optional but it's my kids favorite so I always add it!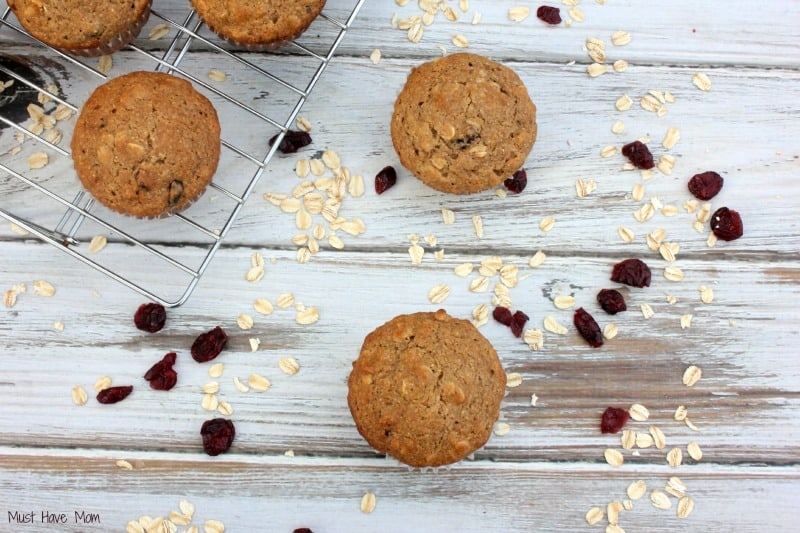 Bake for 14-18 minutes at 400 degrees and enjoy!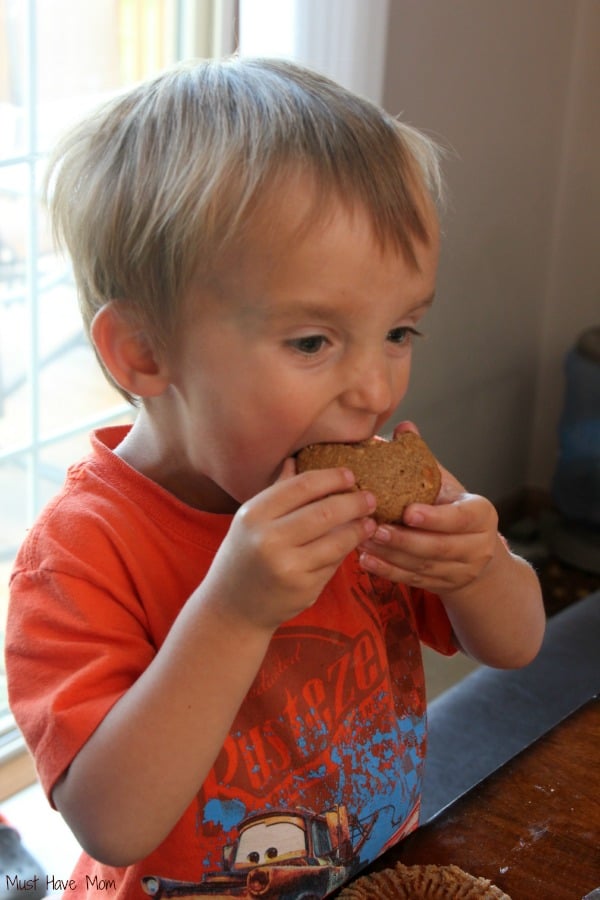 Carson happily gobbled up his muffin and he was so proud to tell his siblings that he made them!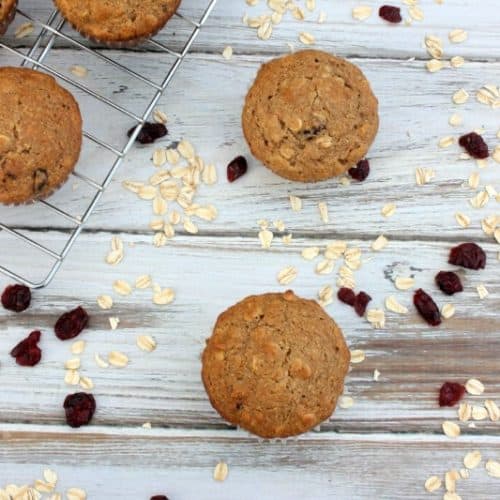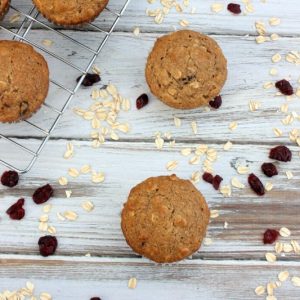 Picky Eater Muffins Recipe That Have DHA, Calcium, Iron, Vitamin D & Prebiotics!
Apple Oat Craisin Muffin that has key nutrients often missing in a toddler's diet.
Ingredients
4

scoops Enfagrow Toddler Next Step Vanilla

1

Cup

flour

1

Cup

wheat flour

3/4

Cup

brown sugar

5

tsp

baking powder

1

tsp

salt

1/2

tsp

baking soda

1 1/2

Cups

old fashioned oats

1

tsp

cinnamon

2/3

Cup

craisins

2

eggs

6

tbsp

vegetable oil

3/4

Cup

water

1

Cup

applesauce

Optional: Cinnamon sugar for sprinkling
Instructions
Mix together Enfagrow, flour, wheat flour, brown sugar, baking powder, salt, baking soda, oats, cinnamon and craisins in large mixing bowl and set aside.

In small bowl mix together eggs, vegetable oil, water and applesauce.

Make a well in the center of your dry ingredients and then add the wet ingredients into the well.

Mix together well with a fork until moistened.

Line a muffin tin with paper liners and fill 2/3 full with batter.

Optional: Sprinkle cinnamon sugar on the tops of the muffins

Bake at 400 degrees for 14-18 minutes.
Do you have a picky eater?
I received compensation and free Enfagrow products for this post.