Jord Suberhide Vegan Wallet
If you love sustainable products then this Jord Suberhide Vegan Wallet and handbag line is sure to quickly become your favorite! I'll show you why I fell in love with them and what you need to know before you buy.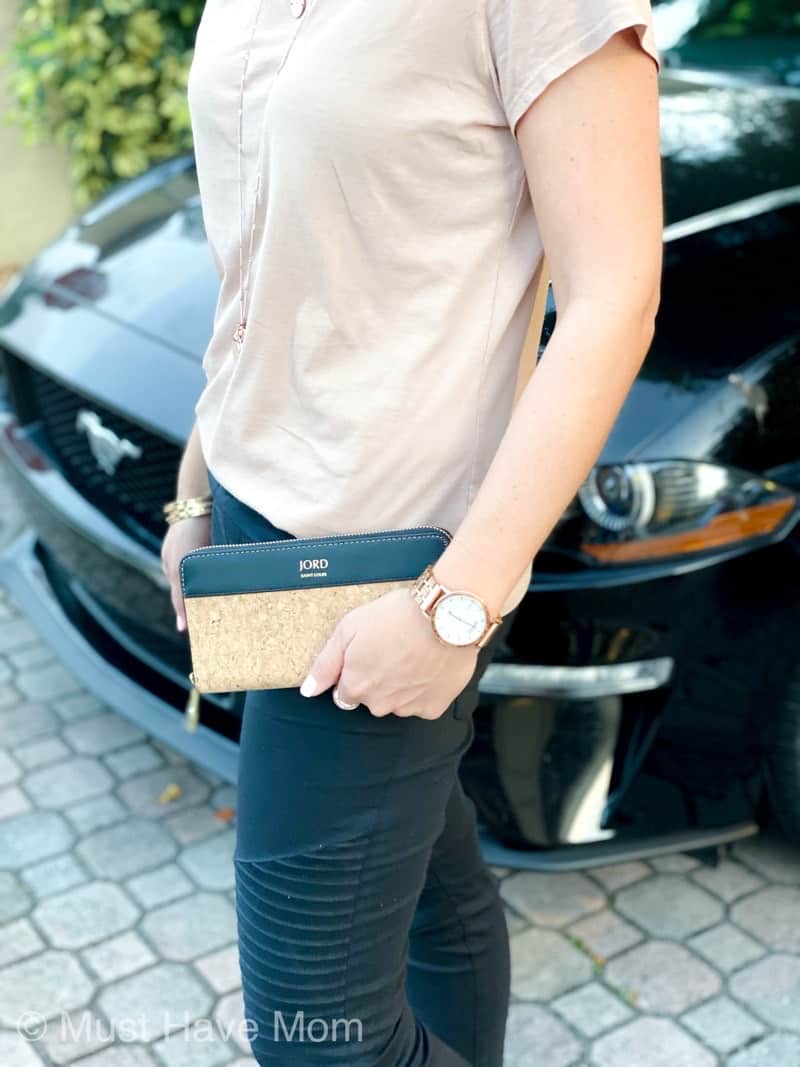 I have been in love with my wood watches from Jord for some time now. They recently came out with a new line of vegan wallets and handbags that I got to check out as well. I fell in LOVE with my new wallet and I just can't keep it from you.
Jord Vegan Wallet
Jord is well known for using unique reclaimed and natural materials to create fashionable products. I have two of their amazing wood watches and my hubby has one also. We love them. They just added this line of vegan handbags and wallets and I scooped up the Jord Eila wallet in natural and gold. It's gorgeous!! Just look at that beautiful wallet. The best part? It's totally sustainable and amazingly functional too.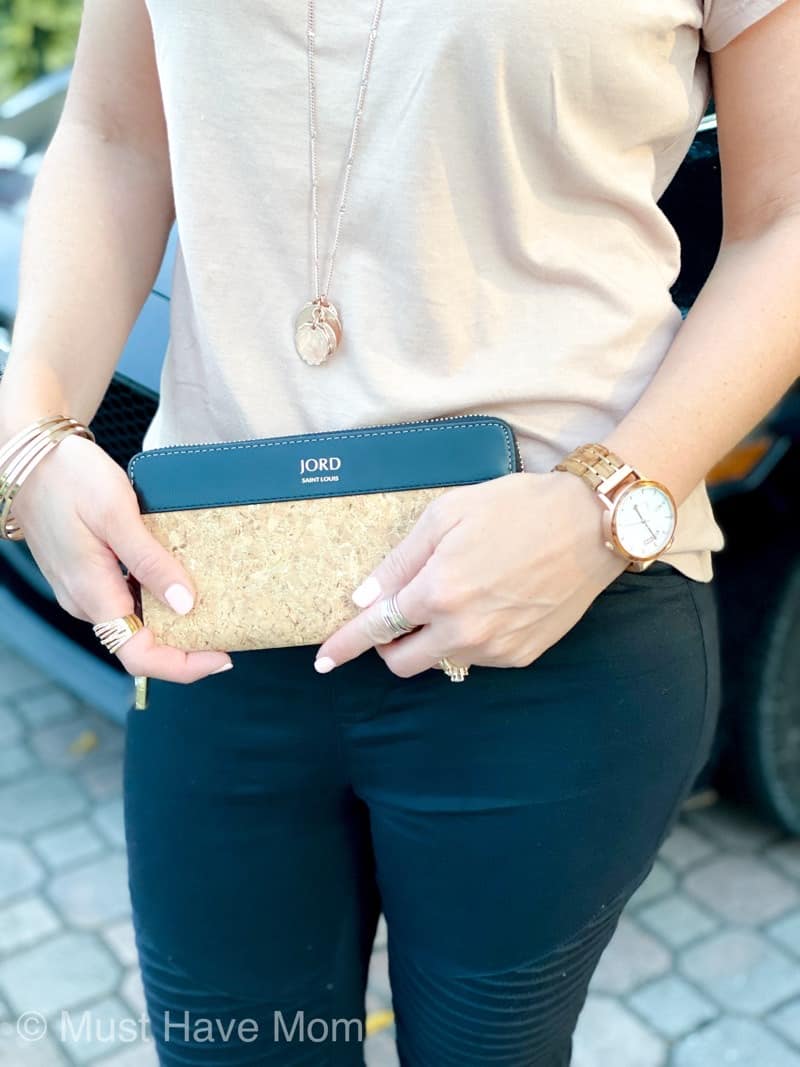 Suberhide Vegan Leather
The wallet is made from Suberhide premium vegan leather. What is suberhide? Suberhide is the world's most durable luxury fabric steeped in natural Portuguese cork. The discernable feel of rich leather and subtle texture bears no resemblance to the cork stopper on your bottle of wine though. It is soft, textured, and extremely tough.
The incredible cork oak tree can be harvested once every decade for 200 years! Talk about sustainability. As the bark regrows, it pulls tremendous amounts of carbon dioxide from the air. Harvesting cork reduces greenhouse gases. This material:
Resists scratches and tearing
Hypoallergenic
Water resistant
Flame retardant
Anti-static
Highly-elastic and maintains shape
after compression or creasing
Resistant to staining
Easily cleaned with mild soap & warm water
The vegan leather feels just like real leather but without harming any animals. It's uber soft and amazing to the touch.
Not only is the wallet made from the best materials, but the inside is super functional. This incredible wallet contains:
1 Interior zippered pocket
2 Interior sleeve pockets
8 Interior card slots
It keeps all of my credit cards, cash, ID and other necessities neatly organized. I love that I can easily find anything inside this beautiful wallet.
It makes a great gift too! It comes in a beautiful Jord box complete with a dust bag for your wallet. This means you'll be able to take proper care of it and keep it looking fabulous for many years to come.
Jord stands behind their products and this vegan accessory comes with a 5 year warranty too!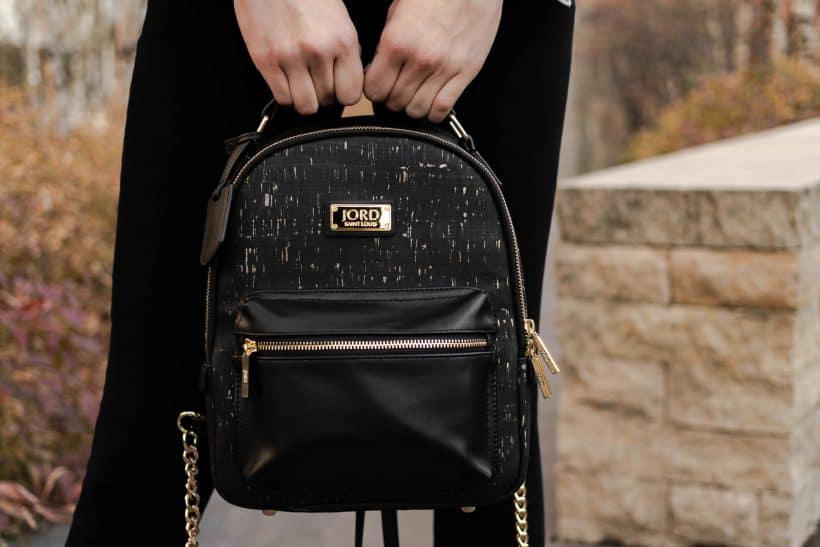 Join the Jord Design Network!
Jord is always looking for new input on their amazing products. Want to weigh in on future designs? Join the Jord Design Network HERE! You'll even receive early access to special pricing and accessories as they are released! Participants will receive an immediate $30 savings to use on Jord's site!!
Where To Buy Jord Vegan Wallet
You can buy this must-have vegan wallet on Jord's website here. Be sure to sign up for the Design Network and claim your $30 savings!!