Princess Hairstyle DIY + Lice Prevention Tips!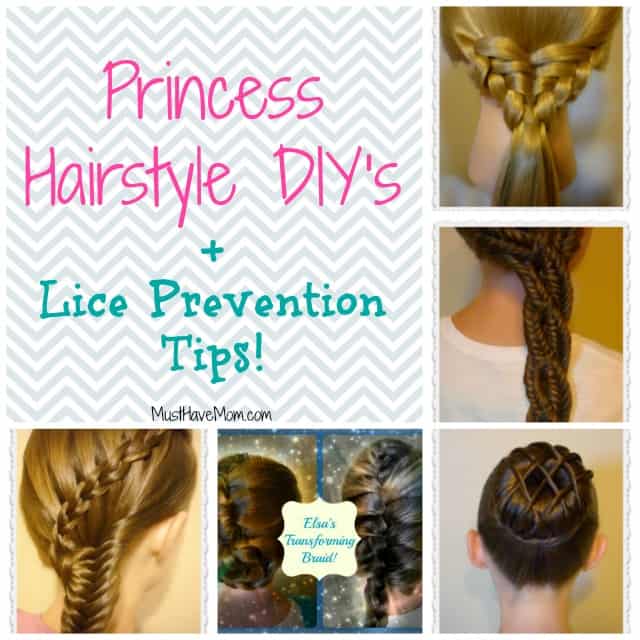 The school year is upon us and with that comes the thread of lice spreading through your child's classroom. If you are a parent of a little girl with long hair then I'm sure you dread the thought of lice entering your home and infesting your daughter's long, beautiful hair. I don't think anyone wants to deal with eliminating lice from their children's heads or their homes. I've got some great lice prevention tips to share with you so you can hopefully avoid having to ever deal with them! One thing that is recommended to reduce the risk of your child getting lice is to keep their hair pulled back. You don't want their hair hanging down and potentially picking up lice off other children or surfaces. Lice don't jump, but they do move quickly and can crawl from one thing to another. Here are some fun ways to keep your little princesses hair up and tied back!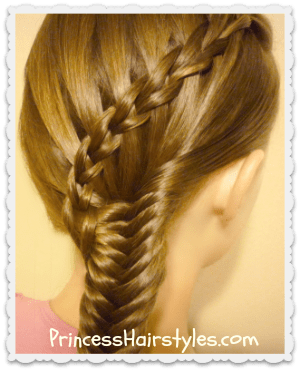 This scissor waterfall braid and fishtail combo hairstyle combines the classic braid with a fishtail for a unique twist.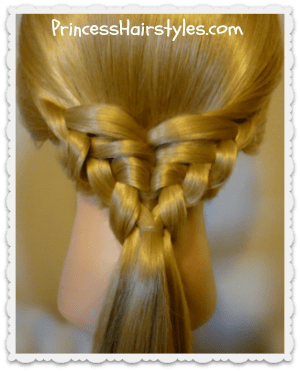 This waffle cone hairstyle is easy but looks fancy!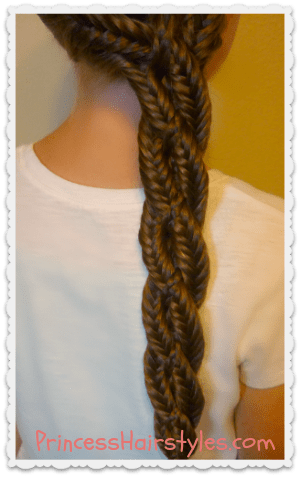 This centipede braid is created by weaving together four different braids to create an intricate looking style.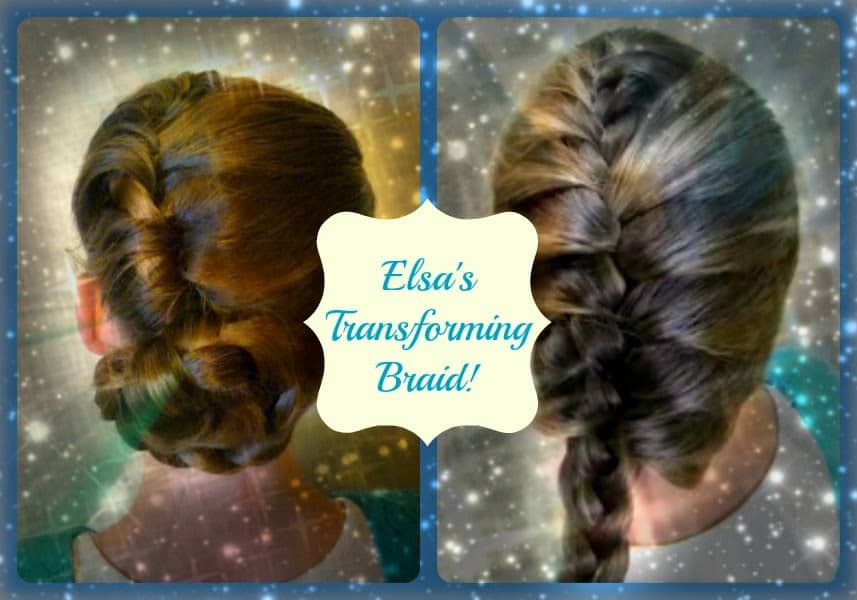 Of course I couldn't bring you princess hairstyles without including the oh so popular Elsa from Frozen! This Elsa transforming braid will be at the top of your princess's request list!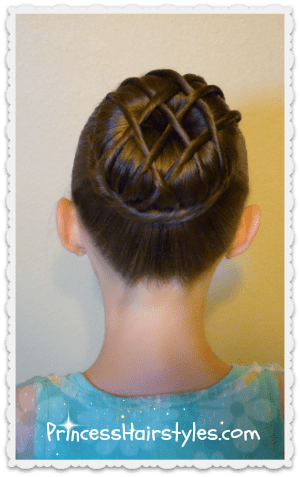 This hot cross bun hairstyle is perfect for dance or figure skating. It keeps all the hair up off the face, but still looks fancy.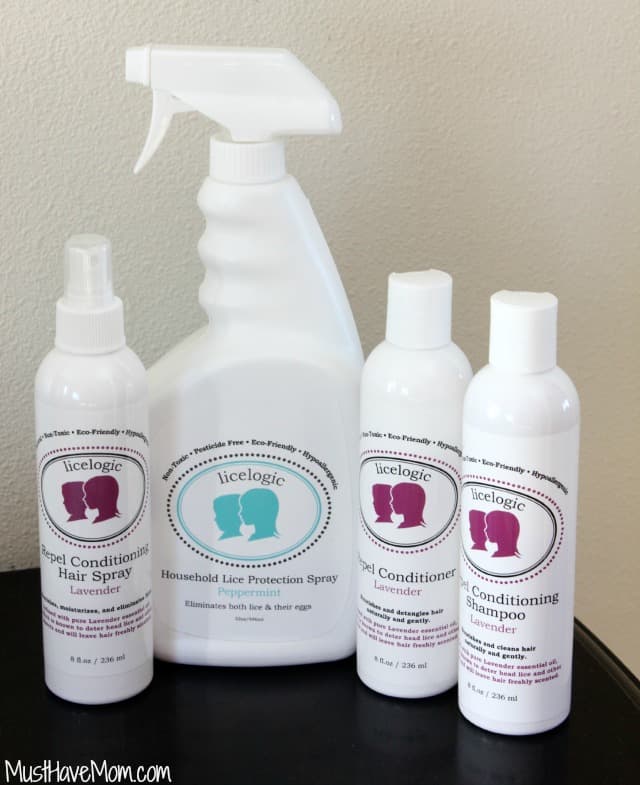 In addition to keeping your child's hair up or pulled back, you should also make sure your child knows that they are not to ever share hats or scarves with other kids. Lice can live in the coats of hoods, on hats and scarves and get passed from person to person. If your child throws their outerwear in a pile with other children's outerwear then they could easily bring lice home with them.
We also use LiceLogic repel conditioning shampoo, conditioner and repel hair spray. It is specially formulated to repel lice. The products do not contain pesticides, parabens, DEA, PEG, Sulfates, artificial colors or fragrances. All LiceLogic products are biodegradable and never tested on animals and are proudly made in the U.S.A. Danika washes her hair with the shampoo and conditioner and I use the conditioning spray daily on her hair before she goes to school.
We also use the LiceLogic Household Lice Protection Spray. You can spray it on surfaces in your home to and on belongings to protect from lice and nits and prevent lice infestations naturally and safely. The natural plant-based enzyme home lice spray kills lice and nits on contact and is safe to apply on any surface that may have come into contact with lice, or has the potential to do so. LiceLogic Household Lice Protection Spray is safe for daily use and can be used as often as needed, is non-staining and does not leave a toxic residue. I spray the kids jackets, hats and backpacks with it. It can also be very useful to clean your home if you've had a lice infestation.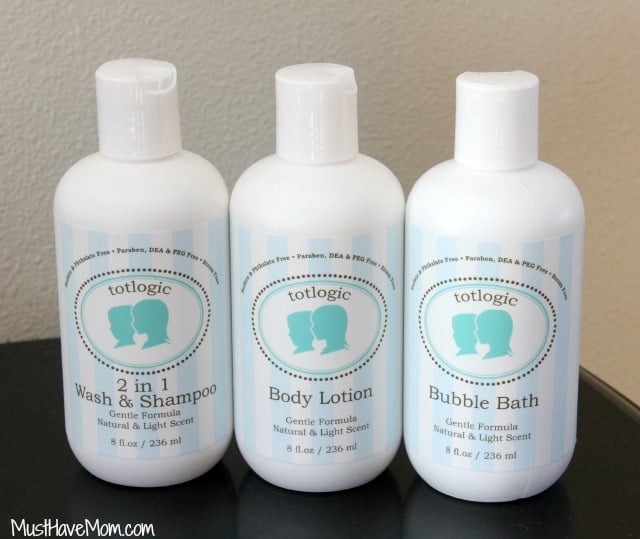 You can find all of the LiceLogic prevention products on their site. You can also check out their line of Totlogic products that are natural and gentle on baby's skin. We love using them on Brady! The gentle formula is gentle on his skin and the light scent leaves him smelling baby fresh!
What tips do you have for preventing lice?