Improve the Air Quality in Your Home & Breathe Better with Dreo Air Purifier
Indoor air pollutants can cause a wide range of health problems. Not only can it hamper breathing, but it can lead to eye, nose, and throat irritation and more. How can you improve the air quality in your home to ensure it is the best it can be?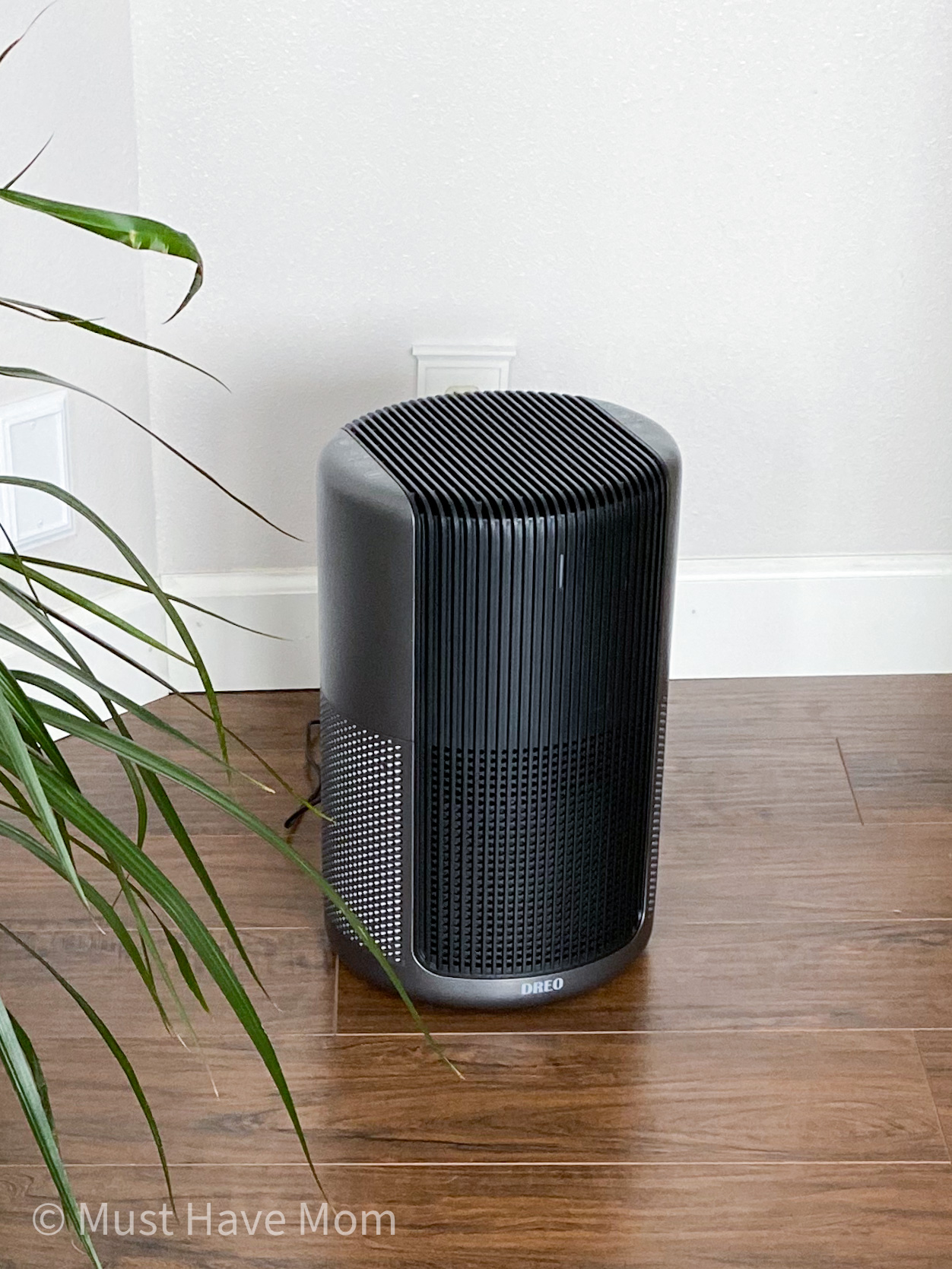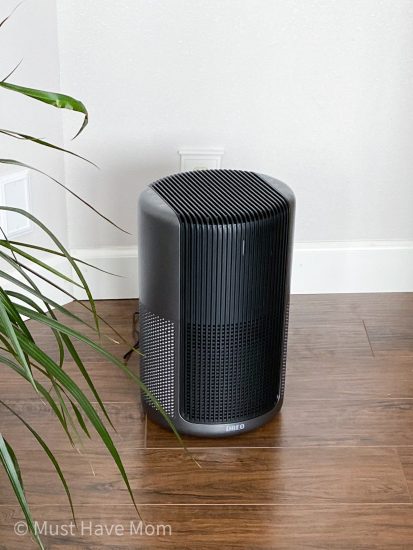 It is important to me to make my home as allergin friendly and healthy as possible. I am careful with everything from my cleaning products, to my cookware, and even choosing hypoallergenic carpets. It only makes sense that I would want something that would keep the air in my house as clean and healthy as possible.
According to American Lung Association, 135 million Americans are breathing unhealthy air. People inhale lots of pollutants unknowingly, not just germs, but also small particles in the air, which have long-lasting adverse effects on the lungs. Masks can protect us outdoors, but indoors, we desire to breathe freely. As a brand that focuses on healthy home life, Dreo launched a new product– Dreo Macro Pro air purifier that can remove 99.97% of pollutants in the air, bringing you the purest breath.
Dreo Air Purifier
Dreo is a modern home appliance brand that strives to create a balance between technology and lifestyle. They have a unique philosophy that places air at its core. Dreo has been reshaping different segments in the home appliance category with products like Tower fans, Air Purifiers, Space Heaters, and Air conditioners.
They are sleek, stylish, and blend well with any style of home decor. I have to say it looked great in my farmhouse-style home.
Improve the Air Quality in Your Home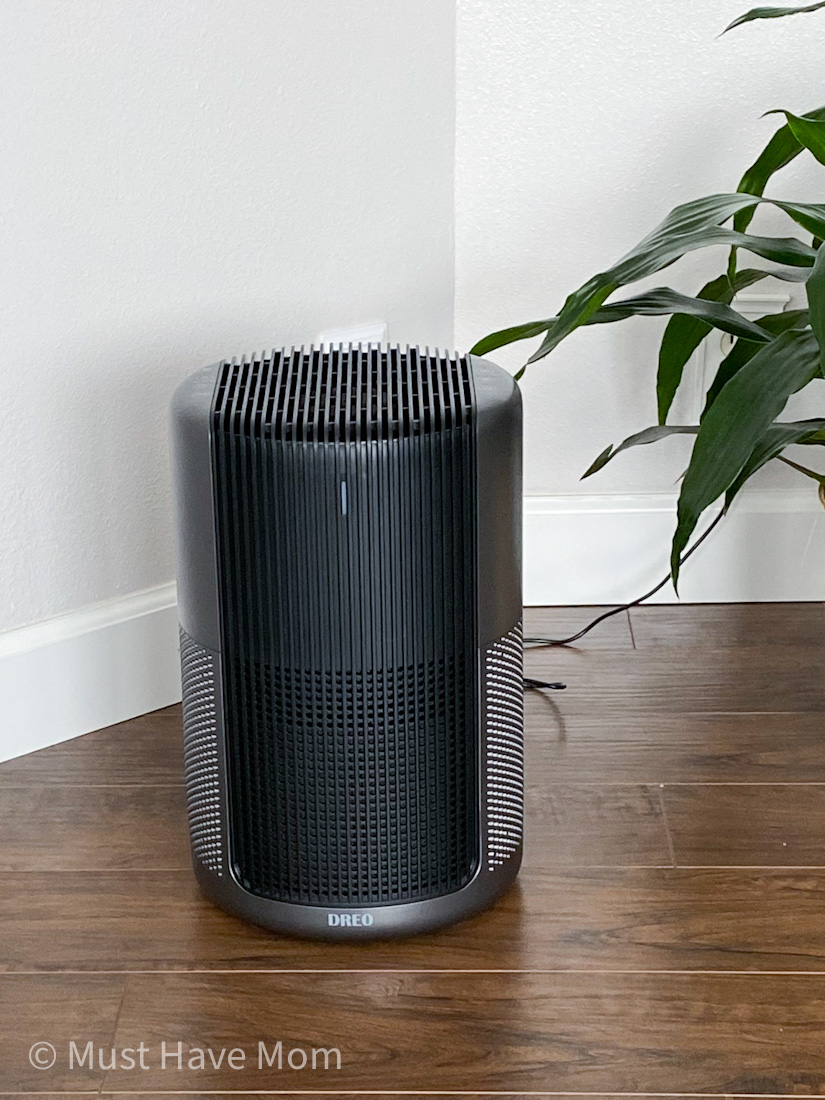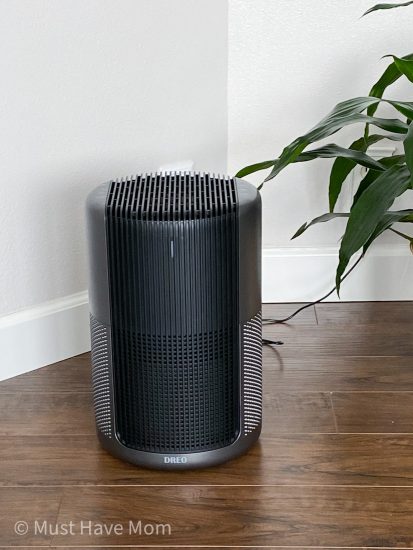 So if you want to improve the air quality in your home, how can the Dreo Macro Pro Air Purifier help?  It uses TurboPure™ technology and a pioneering air duct, that can ventilate the room 360° in a short time.
Certificated by AHAM, the Dreo macro pro air purifier can be turned on and let to do its thing or it has an automatic mode, just turn it on and put it in any corner of your home, it will automatically bring you fresh air and you can judge the air quality by 4 color signal lights.
The Dreo Macro Pro features a 3-stage, 360-degree deep filtration. I feel better knowing it contains a medical-grade H13 True HEPA filter.  The automatic air quality monitoring provides peace of mind knowing that the air quality in my home is the best it can be.
The H13 HEPA filter can capture 99.97% of particles as small as 0.3 microns. Further tests show it can remove 99.99% of the H1N1 virus and capture certain bacteria like E. coli, Salmonella, Staphylococcus aureus, and Candida albicans. These technologies have solved the problems of the indoor air environment, making it possible to live a healthy, comfortable, and sustainable life.
The Dreo Macro is certified by ENERGY STAR, costing only 12 cents per week to run in automatic mode. That is less energy than a lightbulb.
Final Thoughts:
Overall I am pleased with the Dreo Macro Pro. It is quiet, it works really well, and it seamlessly fits into my home. The motor draws air pollutants from all sides while still being very quiet. I like knowing that while I am living my life, this air purifier is improving the quality of air in my home.
Find out more about this air purifier and all Dreo products on their website. You can buy on their site or on Amazon. Do you have an air purifier in your home?