Imagination Toys with Kids Fort Kit
Do you remember the total joy of your parents getting a brand new appliance as a child? Not because you were excited about the actual appliance but because you couldn't wait to get your hands on the box! I remember all the things I would dream of turning my box into. It could be a boat, a fort, anything I wanted. The only bad part was eventually the box would break down and had to be thrown out.
As a mom, I love toys that spark imagination and lead to hours of fun. Gone are the days of using my couch cushions and blankets to make forts. We don't have to save bigger boxes that eventually have to be taken down and thrown away.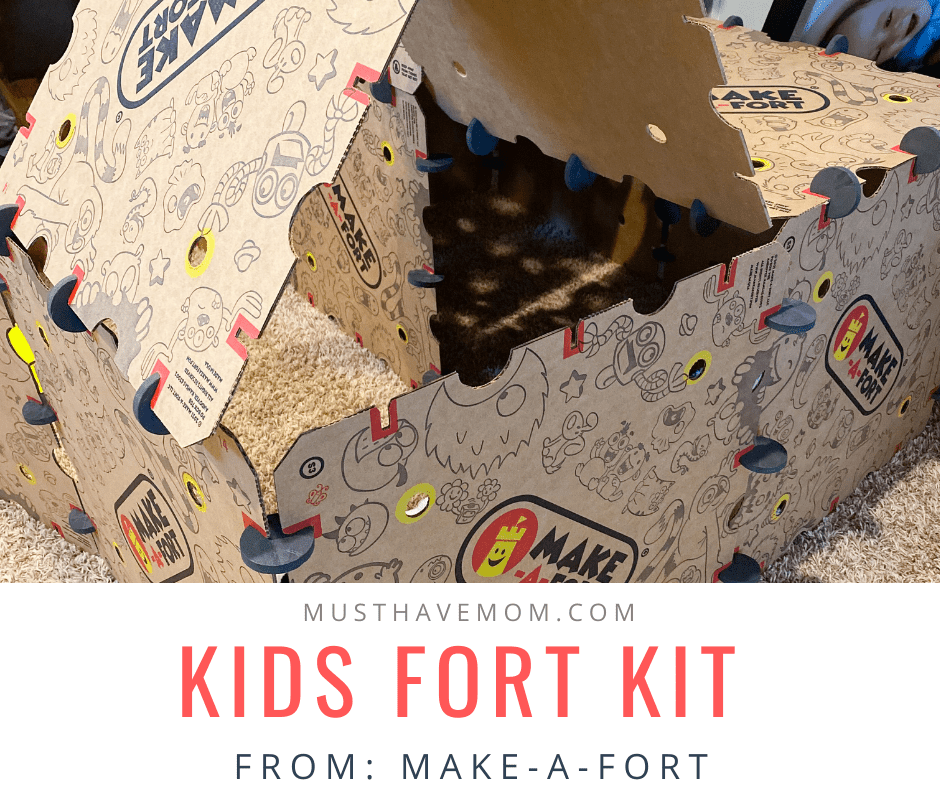 Kids Fort Kit
Toymaker Make-A-Fort replaces those old-fashioned couch cushions for sturdy cardboard panels where kids instantly play inside what they just built. The joy of customized fort/maze/tunnel building has generated more than a handful of national toy awards plus a huge shout-out from STEM.org.

These kits are made from recycled cardboard and feature a unique slide into place and lock system so you can easily play in whatever the creation is. The yellow braces and panels are made from upgraded cardboard that is much stronger and more durable than normal shipping box cardboard. The circular black connectors are made from dense foam.  The connectors fit tightly in the yellow brace and panel slots firmly to hold things together.
One side of the panels features characters that were designed to be colored with crayons, markers, or even paint. Color the panels to look however you wish. The panels are also reversible and the reverse side is completely blank to color however you wish!
To tear down pull the black connectors out to tear down what you've built. My favorite part is when they are done playing the Make-a-Fort kit stores away in the provided carrying case.
Kids Fort Kits Provides Hours of Fun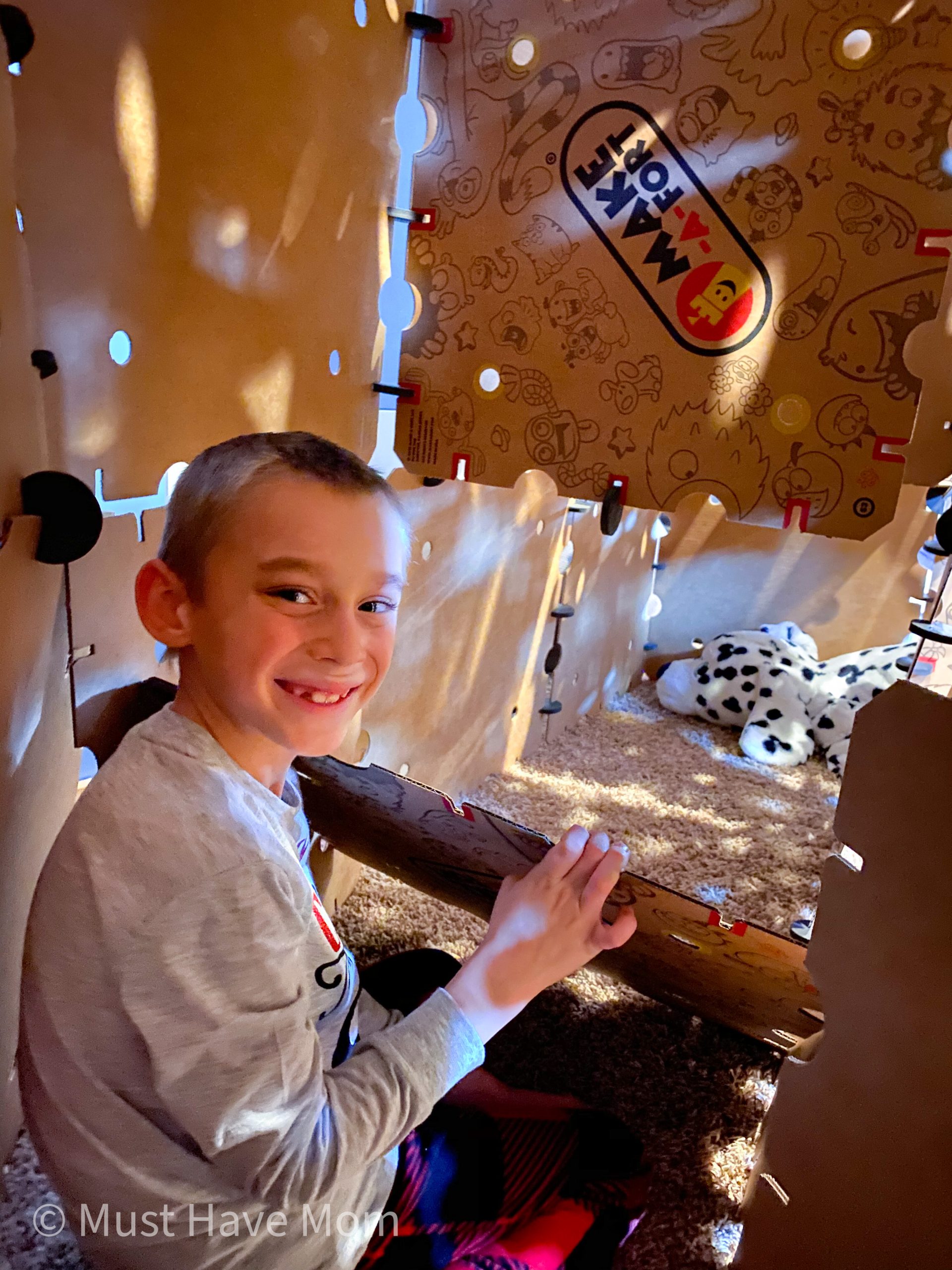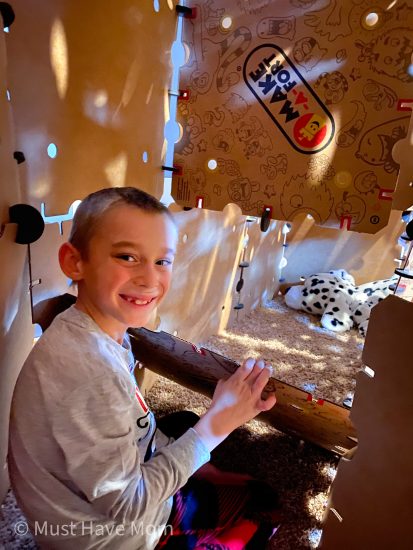 We got to try out three of the Make-A-Fort Explorer Kits. The kids had so much fun with them. The fort was easy enough for them to put together on their own and provided hours of playtime. I loved seeing their imaginations at work and all the ideas they came up with for playing. When they were done, everything was neatly tucked away in the carrying case, where it will be ready for them next time they want to play.
Imagination toys
Whether making houses, rockets, forts, children love to use their imagination with cardboard boxes, just as we did when a new appliance box magically appeared in the neighborhood. But that was then, now the Make-a-Fort Explorer Kit takes cardboard boxes to an entirely new level. The set is made from very high-quality and sturdy cardboard squares, and it also includes cardboard triangles that act as braces to make the forts stronger.
Where to Buy Kids Fort Kits
You can buy Make-a-Fort kits on their website. Price per kit diminishes the more you buy: Single Kit: $77; 2 Kits: $137; 3 Kits: $187 and so on. All orders are US-made and ship domestically from CA, TN, or MD warehouses.