My husband is Italian. I'm not sure if he is your typical Italian or if his family is a little more Italian than some. Nonetheless him being Italian and coming from a huge Italian family who happen to own their own Italian Supper Club means that I can't just make spaghetti noodles and Ragu. Now I have no problem with jarred spaghetti sauce and I think it tastes good. My husband on the other hand can't eat it. He needs only the best "sugo" (sauce in Italian) homemade and cooked all day. I have three small children and have yet to tackle the secret family sugo recipe so when he is at work I make jarred sauce for me and the kids and when he is home I buy sugo in bulk from the family restaurant 🙂 One thing I can make is spaghetti noodles from a box! Lol those are perfectly fine with him. He is purely a sauce snob and not a noodle snob. My kids love spaghetti and I'm always making it so I needed to find a great pasta pot. Of course I needed one that would pass the Italian family test.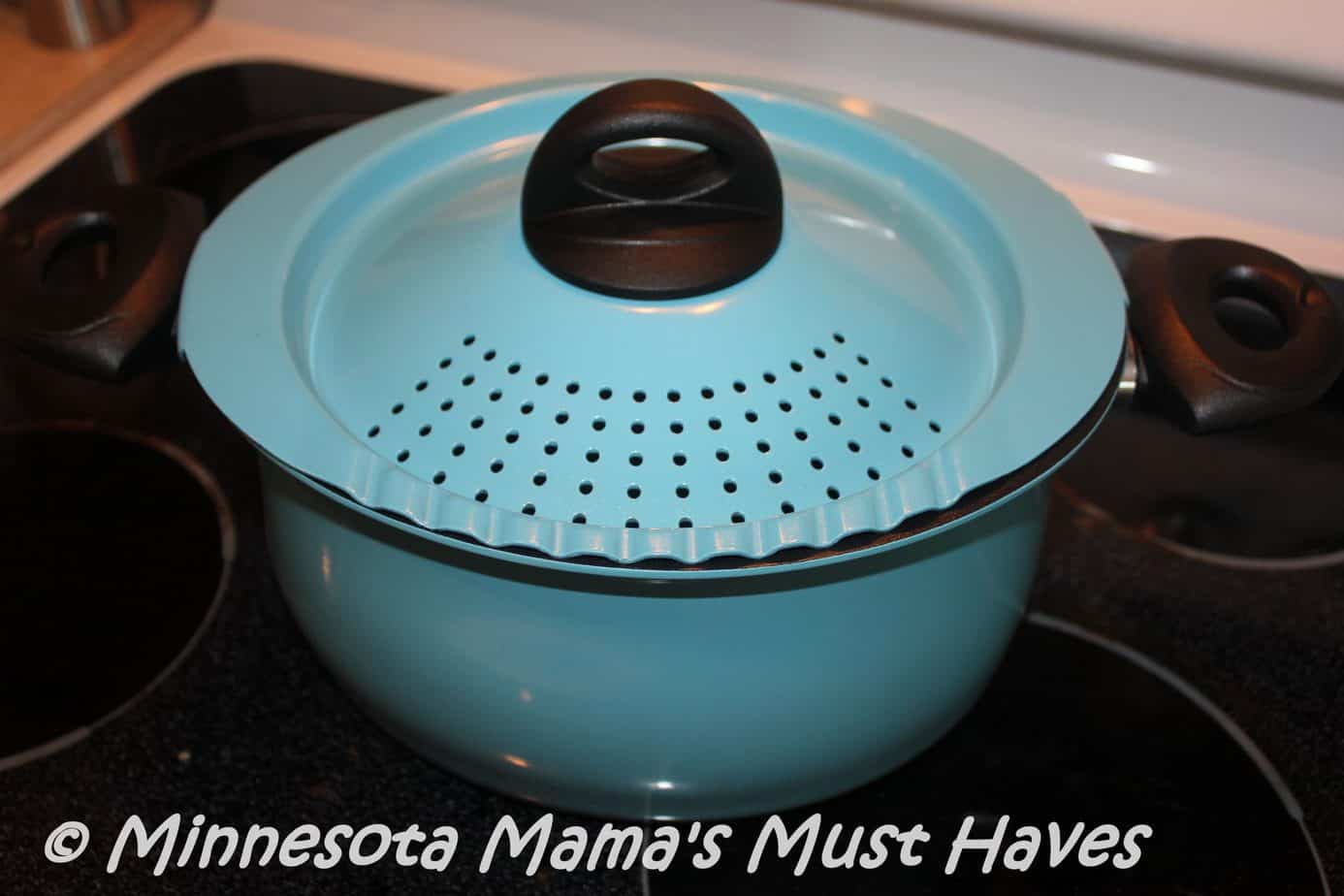 I found the Bialetti Pasta Pots and fell in love with their bright colors and Italian heritage. They have a whole color lineup to choose from! I went with the magnetic blue color and I just love it! It's so bright and cheery. These five quart pasta pots are designed to hold the full length of spaghetti so no more having to break your noodles in half to fit them in the pot or wait for them to cook down. They fit perfectly! The lid locks in place and the pot features a nonstick interior so you don't have to worry about those noodles sticking. Be sure to add some olive oil to your noodles after straining them to avoid sticking!
Once your noodles are done cooking just lock on the lid and tip into the sink, The holes in the lid mean that it doubles as a colander and there is no transferring hot water and noodles from pot to colander and back again. Just dump out the hot water and Voila! You are done!!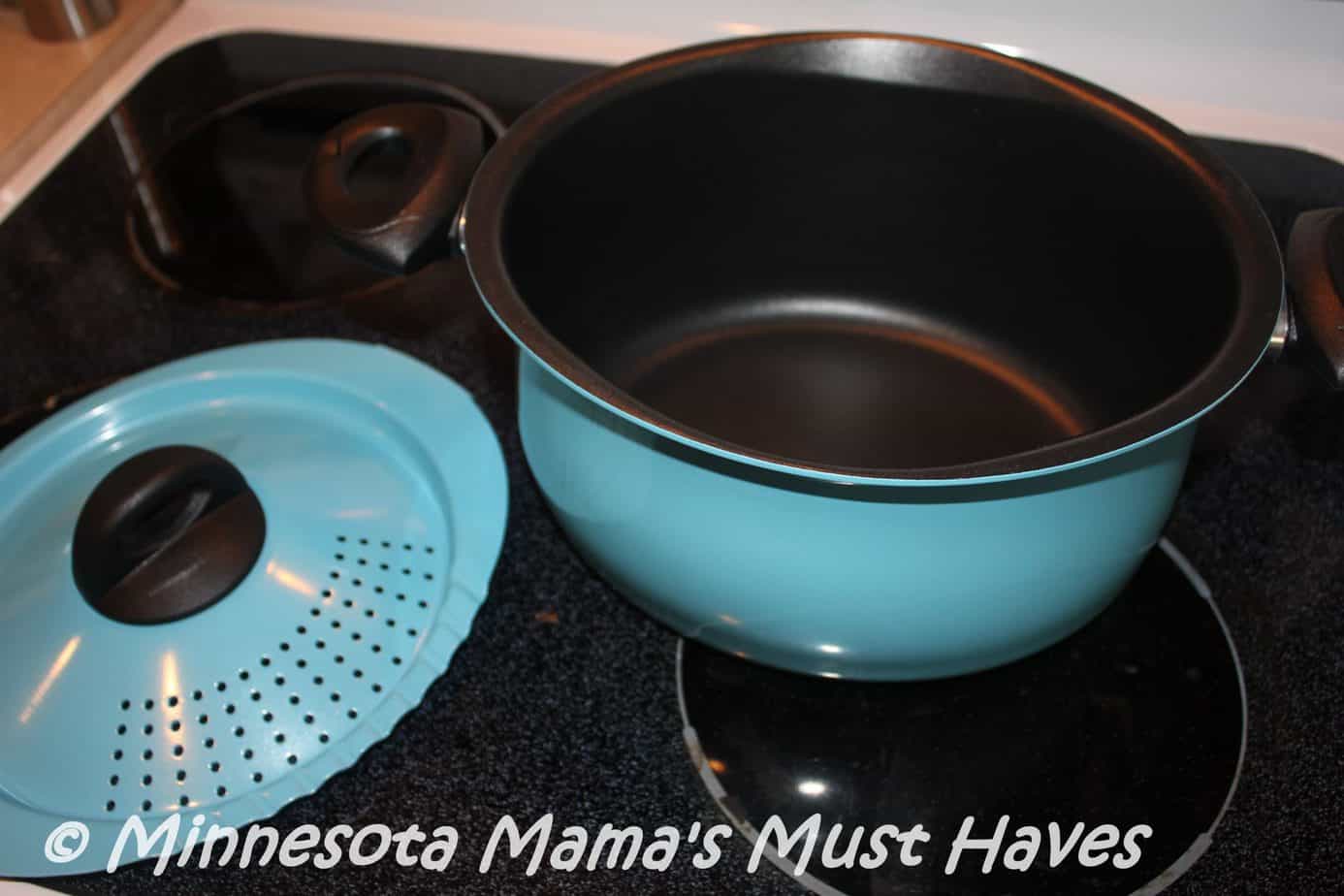 Not only is the Bialetti Pasta Pot the perfect size for uncooked spaghetti noodles but it is also perfect for cooking corn on the cob! They fit perfectly thanks to the oval shape of the pot. Once your corn is done cooking just lock on the lid and dump out the water in the sink. It works fantastically!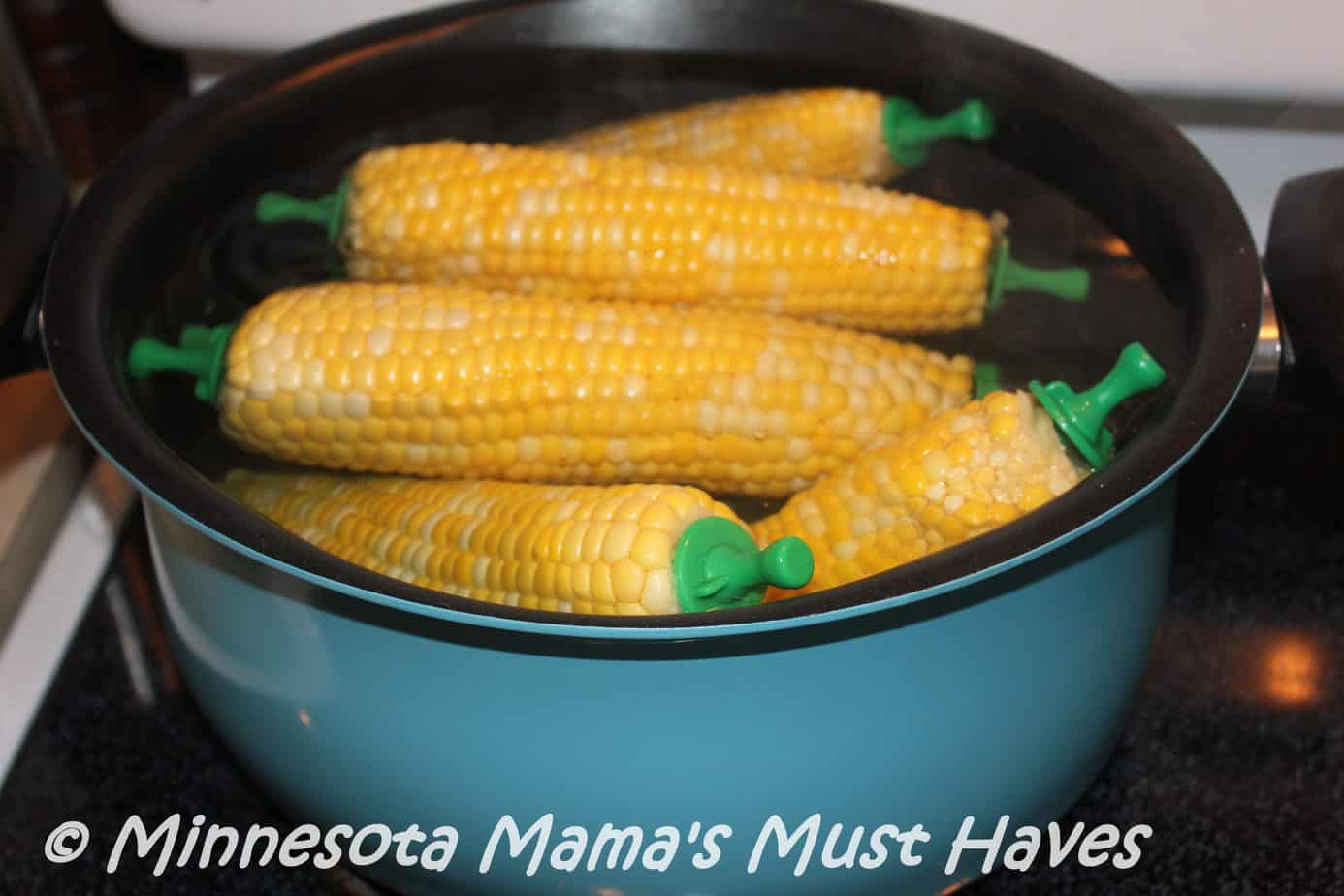 The Bialetti Pasta Pots are available for just $34.95 at Bed Bath & Beyond, Bialettishop.com and Amazon.com! This is my new go to pot and is great for all sorts of things other than just pasta! Anything that needs to be strained can be cooked in this pot! It's amazing and totally colorful!
Keep up with all the latest news and promotions on Bialetti's Facebook & Pinterest pages!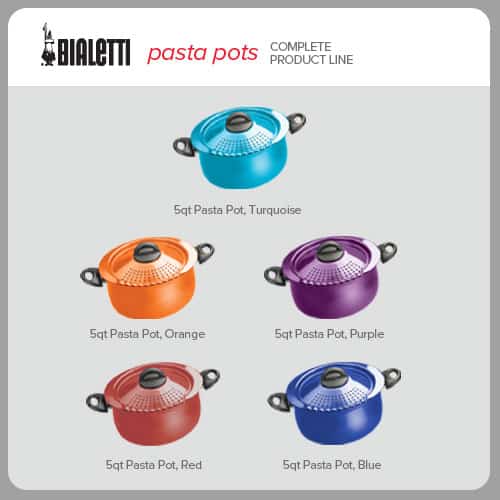 Bialetti wants you to experience the convenience and quality of their pasta pot so they are giving one lucky reader a Pasta Pot in your choice color! Enter my Rafflecopter giveaway below for your chance to win! Good Luck!
a Rafflecopter giveaway


*I was provided product for review purposes only and was not compensated for this review.