Get These Summer Must-Haves Before They're Gone
Clothes, toys, gadgets, and more – these are the summer must-haves everyone is buying (and where you can get them today!). I just made summertime shopping a lot easier. Scroll through this list of new stuff this summer and you'll find things for kiddos and yourself.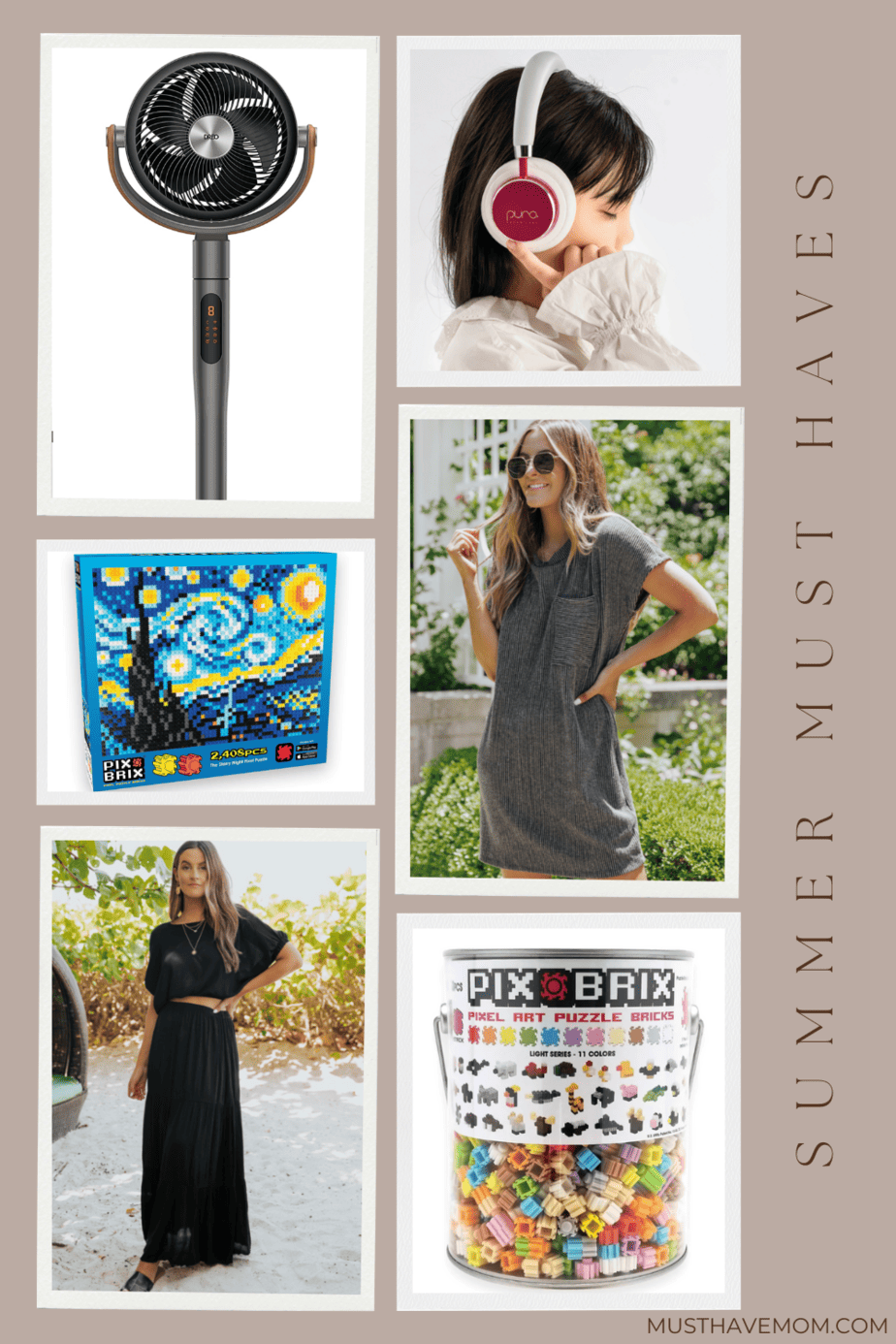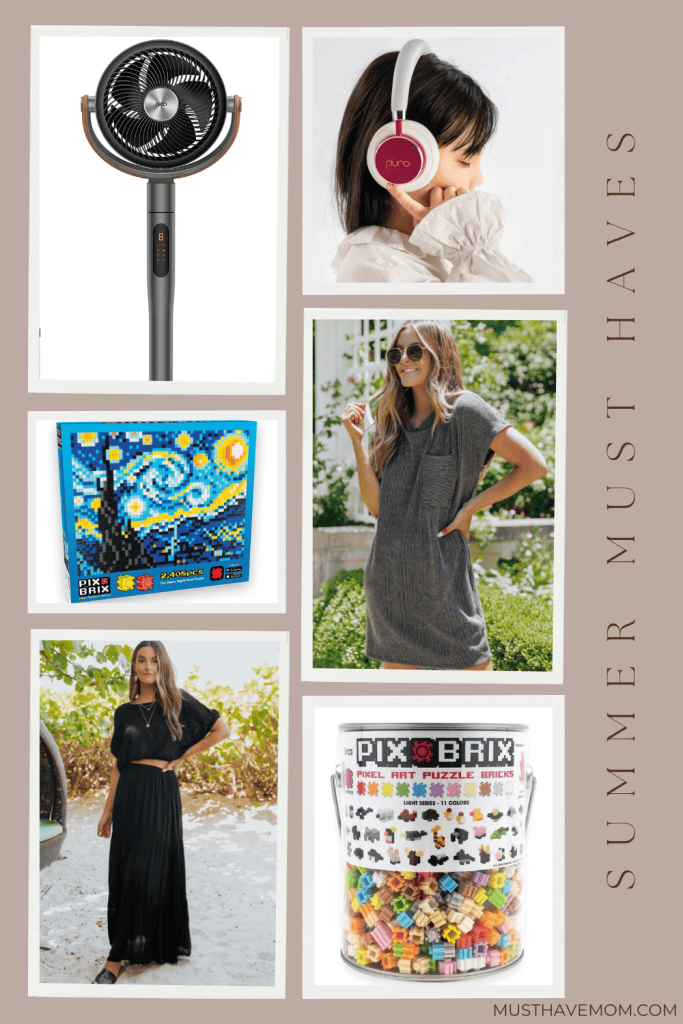 When the sun is the hottest and the kids are out of school, it's time for vacation planning, birthday parties, and solving the never-ending issue of "I'm bored!"
No matter which issue you're struggling with, we've got the answers (if the answer is a gadget or something you can buy). Do you need a birthday gift? Something for bored tweens? Or maybe you want to splurge and by something fun for yourself.
Browse this list of the hottest things this summer. You'll impress your friends and might even find a new favorite store that you love shopping at. These are the hottest summer must-haves and where to get them.
Hottest Summer Must-Haves
There is something for everyone on this list! Browse, click, and find something that you had no idea you needed.
Magnolia Boutique Clothes
Stay cool and look good doing it! Magnolia Boutique is the best place to shop for chic clothes. Their designs are effortless, flirty, and oh-so cute. No matter what occasion you have (wedding? date night? Beach vacation?) they have outfits that will make you feel as confident and beautiful as you are.
Their summer collection is versatile – you can wear them in a bunch of different combinations and ways. In fact, their collection of effortless maxi dresses can't be beaten.
There's a mixture of original designs along with curated pieces from brands like Free People and Steve Madden. Check out Magnolia Boutique for yourself!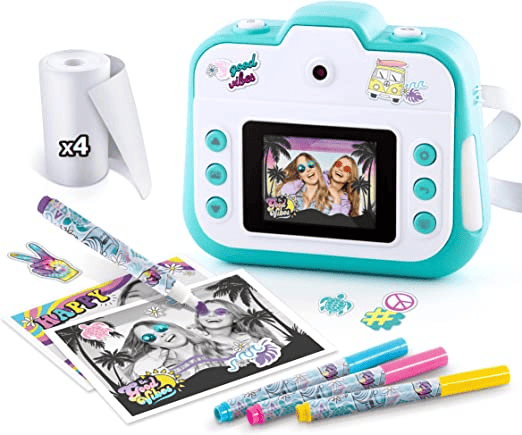 Canal Toys Instant Camera
Introduce kids to the joys of photography! Not only will the Creator Instant Camera cure them of boredom, but it gives kids an outlet for artistic expression too.
This was designed for kids. It's a digital camera with both front and back-facing lenses. So, kids can use it to take selfies or photos around the yard. It also has a thermal printer that uses lights and heat to print – not ink or film.
Kids will stay entertained as they mess around with the more than 20 funny effects on the photos, or take both pictures and make videos.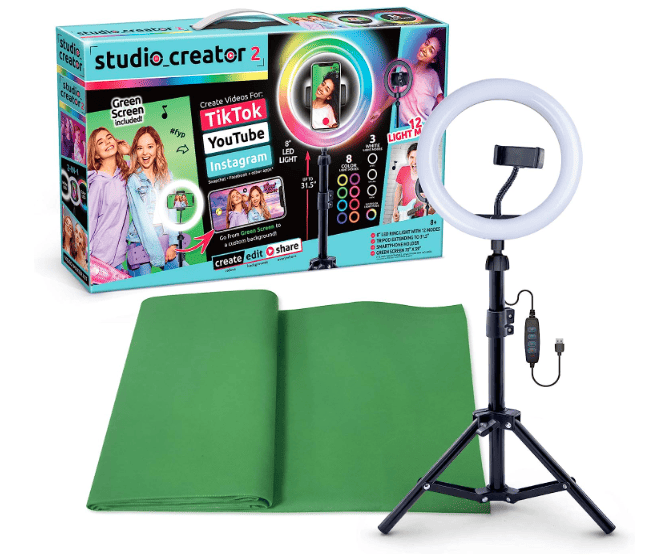 Canal Toys Video Maker Kit
Do you have a budding Influencer or videographer on your hands? Get them the Creator 2 Video Maker Kit.
It comes with an 8-inch multicolor LED ring light and a controller that lets your child switch light modes. It also comes with:
Adjustable Tripod
Smartphone mount
Green Screen
Your child or teen can learn about the joys of video production with these fun tools! Let them create unboxing videos, tutorials, or participate in kid-friendly trends and challenges.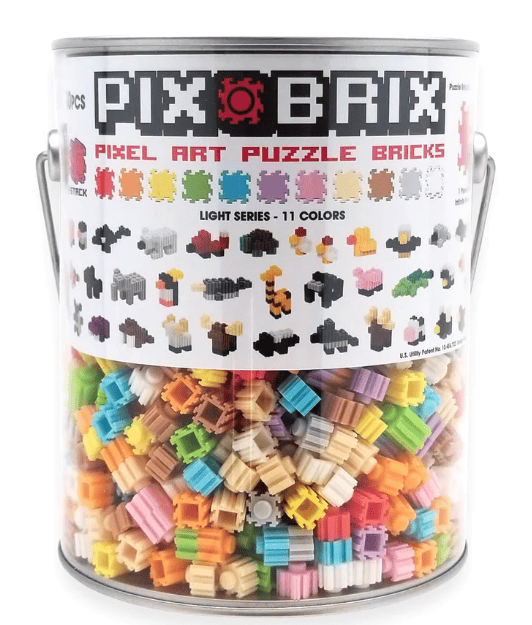 Pix Brix
Perfect for ages six and up, Pix Brix is the next hottest thing in building toys. With colorful little squares, you and your kiddo can make 2D or 3D art builds. Plus, these little bricks are compatible with other brick brands and playsets too.
There is also a Photo Pixelator that helps you turn your own photo into a personalized pixel art puzzle. It makes a thoughtful gift!
My kids absolutely LOVE the Pix Brix. They play with them non-stop. I'd go as far as calling them the next big thing!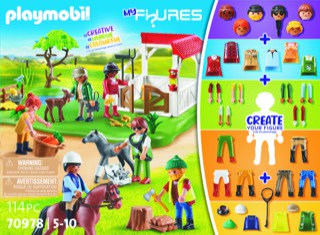 Playmobil My Figures
The newest toy from Playmobil is the My Figures playsets and they will entertain kids better than ever. With a variety of different scenes, these playsets engage your child's imagination for hours of endless play.
While the sets and scenes are cool, it's the figures that make these sets stand out. Each box comes with a bag filled with six PLAYMOBIL figures in individual components — that's Arms. Legs. Bodies. Heads. Then, it is up to the child to make their figures look however they want. They can swap heads and bodies, and add different accessories. With more than 1,000 possible configurations, the options are basically endless.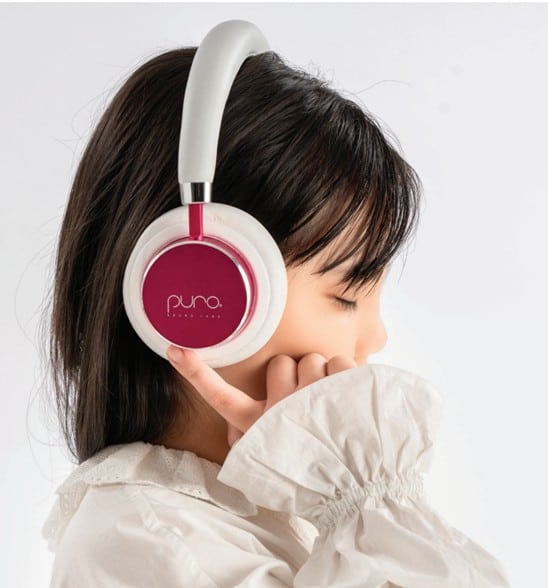 Puro Headphones
You and your kids can enjoy comfort, style, and the bliss of noise-canceling headphones. The best ones come from Puro Sound Labs. And they just released an update to their popular children's headphones, the BT2200 Plus.
Not only are they available in a rainbow of fun colors, but they are also lightweight (making them super comfy on kids) and durable (able to stand up to the toughest kiddos).
And don't worry about your child accidentally turning the volume up too loud. Since these are made for kids, they limit the sounds to a max of 85 dB, which is the recommended limit by the Wold Health Organization.
Plus, you can change the ear cups, so they will fit over your child's ears perfectly, delivering crisp sound and relaxing noise-canceling capabilities. These are a must for kids that are traveling this summer.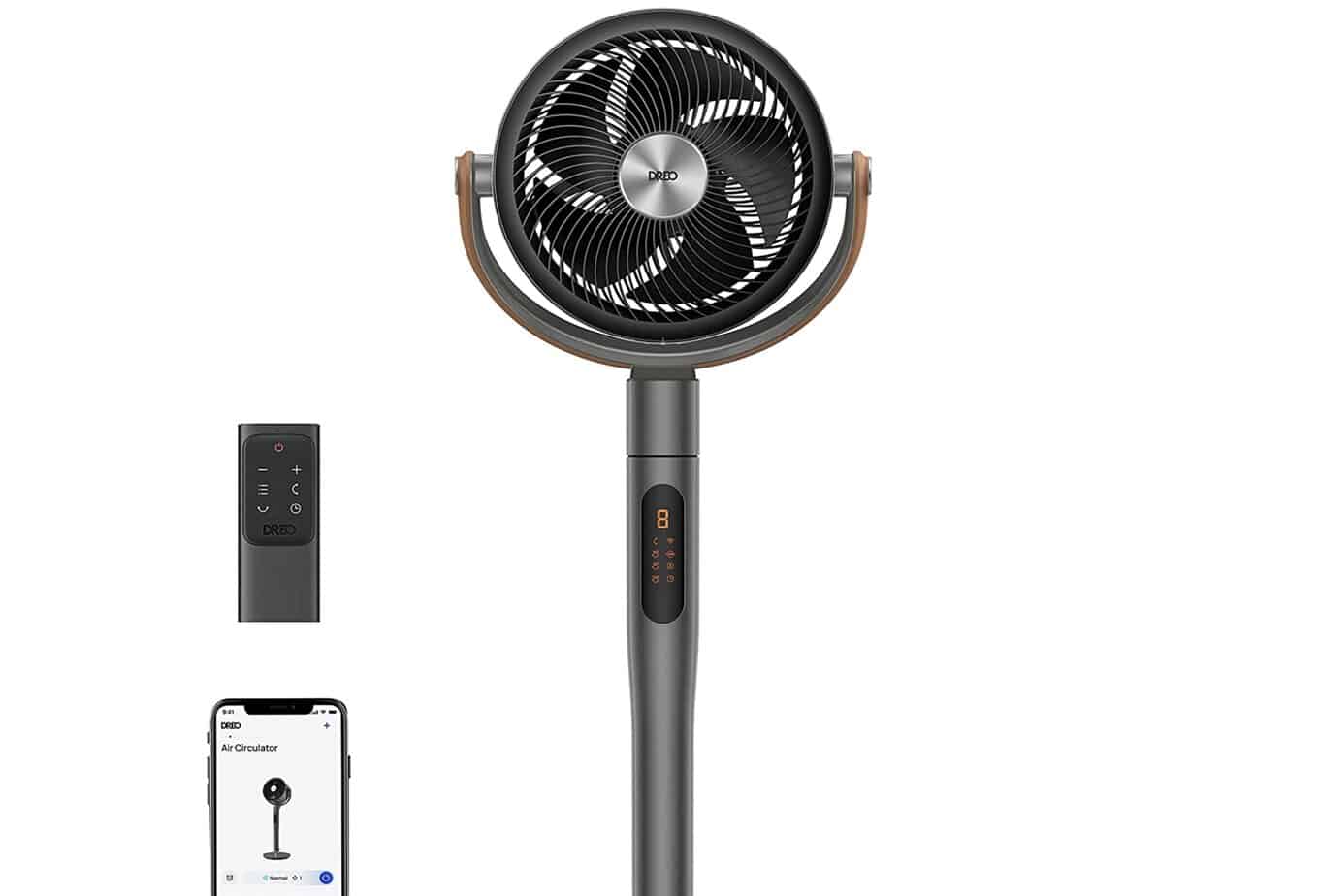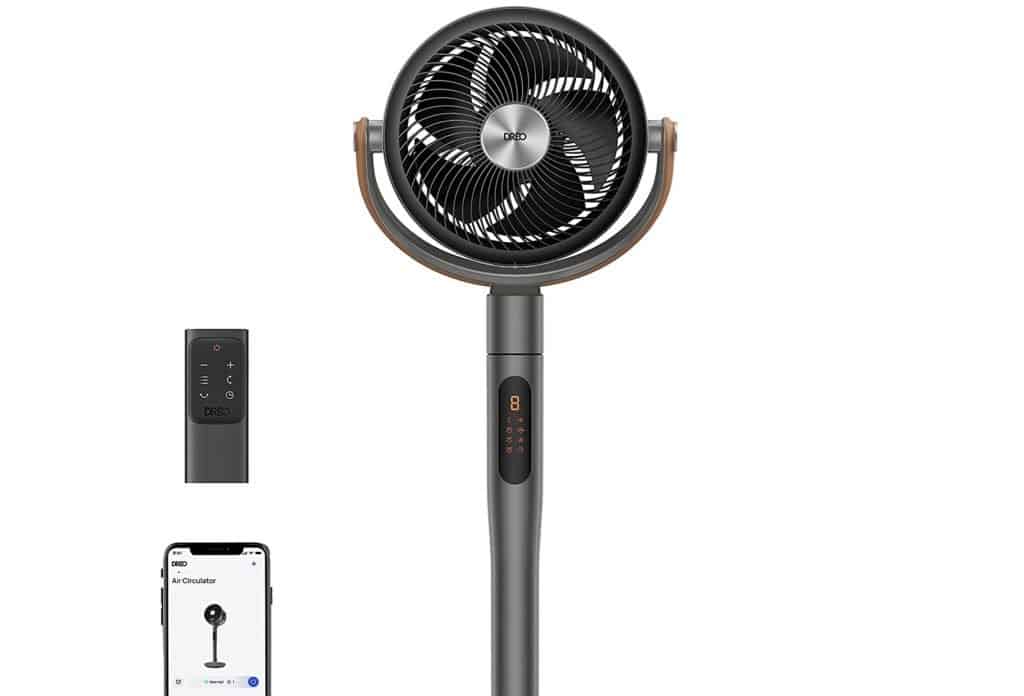 Dreo PolyFan 513S
Keep your cool this summer with the Dreo PolyFan 513S. This isn't the bulky oscillating fan you remember as a kid. It's a sleek and powerful fan that will cool down your room with minimal noise (and a modern design).
You can use the remove or connect it to your smart speaker and use voice controls! But our favorite thing about this fan is how powerful it is. It feels like an air conditioning unit. This is because the fan blades rotate 1800 per minute. It blows that cool air around the room, cooling up to 100 feet away.
If you need to upgrade your fan, then get the best and go for a smart and powerful Dreo PolyFan.
Whether you're struggling with bored kids or you just want to know what to get someone for their birthday, these summer must-haves are the perfect answer! They are high-quality products that won't let you down. Plus, you can use the stuff in this list when you travel or take a road trip.
There is something for everyone on my summer must-haves list. Don't forget to grab something for yourself while you're shopping!