How to Use Cricut Infusible Ink – Step By Step Instructions
Cricut released a new product called Infusible Ink that basically becomes the fabric as opposed to being iron-on vinyl that you iron on top of the fabric. It's revolutionary and I've got everything you need to know in order to achieve professional-looking products! I've taken all the confusion out of using Infusible Ink and made it into a step by step process that will achieve amazing results.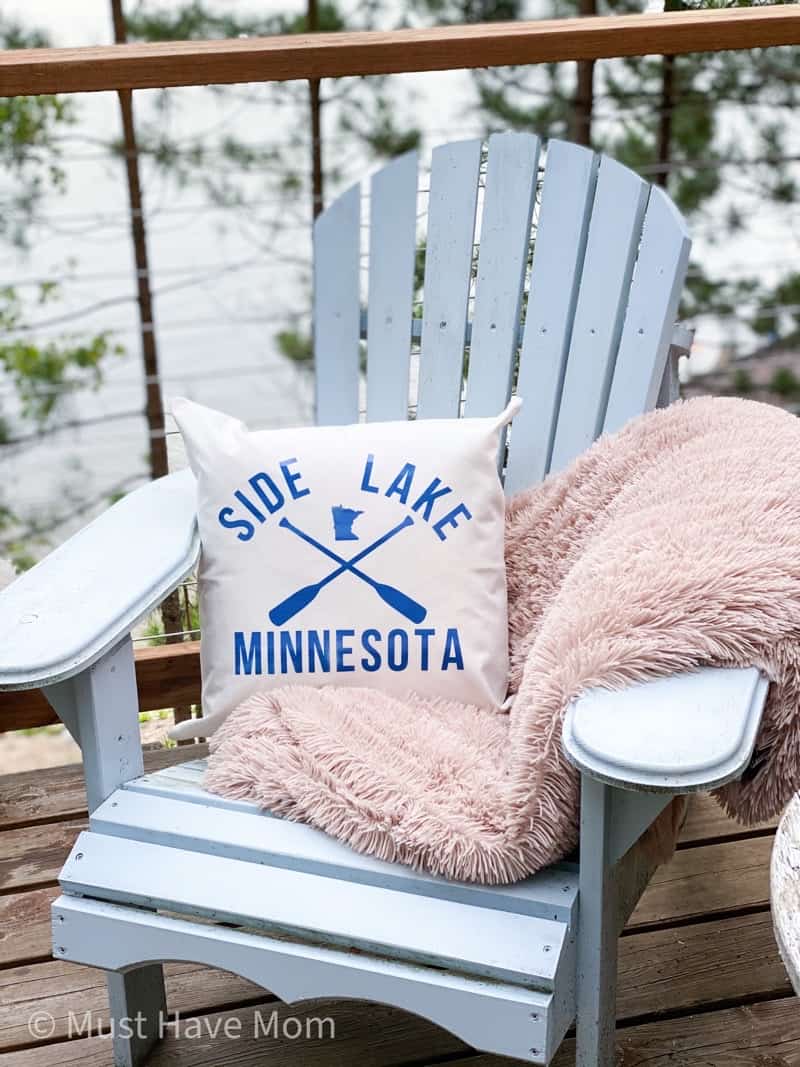 I am in love with my Cricut machines and use them to make everything from custom t-shirts to etched glass and even this adorable elephant birth announcement. One thing I was intimidated by was Infusible Ink. It was entirely new to me and I wasn't sure what I needed to know and I didn't want to mess it up. Fortunately, I spent a LOT of time scouring the how-to guides for you so I could put together a comprehensive guide that has everything you need to know about Infusible Ink without any extra fluff.
Cricut Infusible Ink
What is Cricut Infusible Ink and how does it work? Things are less intimidating when we understand what they are and how they work so first things first, let's talk about what it is and how it works. When heated Infusible Ink turns from a solid into a gas and becomes a part of the fabric permanently. Pretty cool huh?
It is similar to sublimation printing but without all the extra equipment and expense.
Infusible Ink are transfer sheets (not vinyl). They feel similar to thick paper.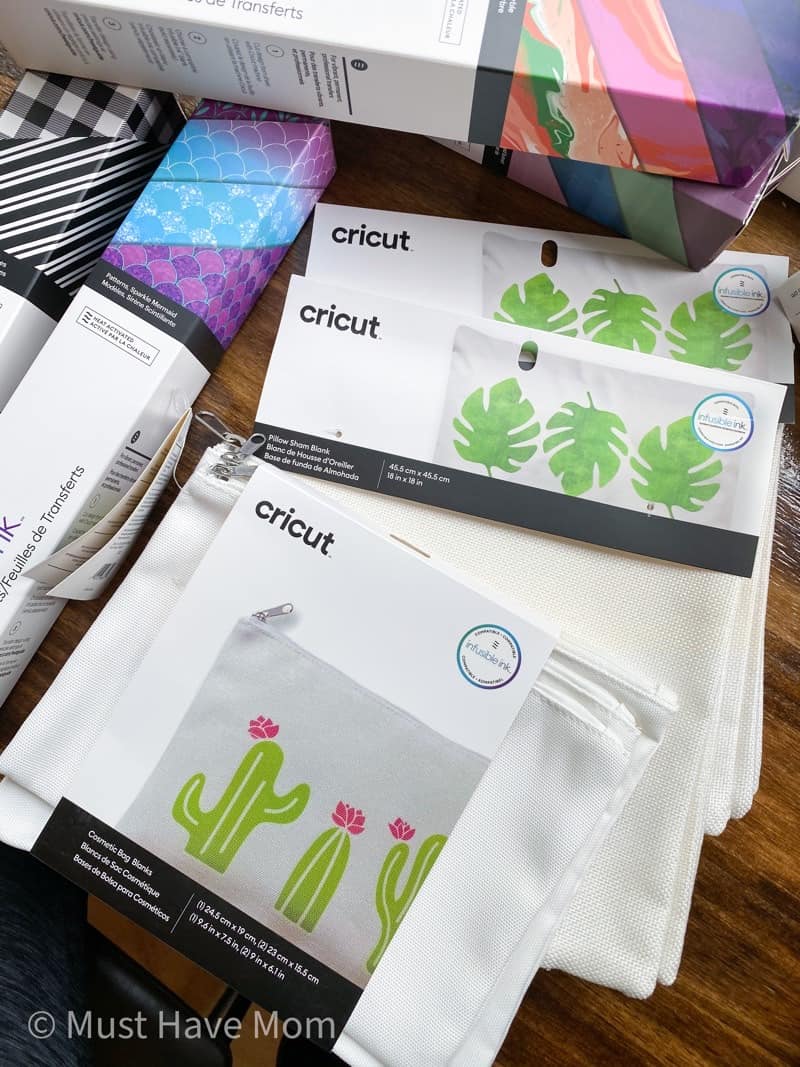 What Supplies Do I Need To Use Infusible Ink?
You'll need the following supplies in order to do a Cricut Infusible Ink project:
Cricut Heat Resistant Tape (if using Infusible Ink markers/pens)
80lb white cardstock (or 4 layers of butcher paper)
lint roller (for fabric blanks) or lint free cloth (for coaster blanks)
tweezers (to lift the paper)

Cricut Infusible Ink Directions
Now that you know what you need to create a Cricut Infusible Ink project, let's get started!
Choose a Cricut Infusible Ink blank.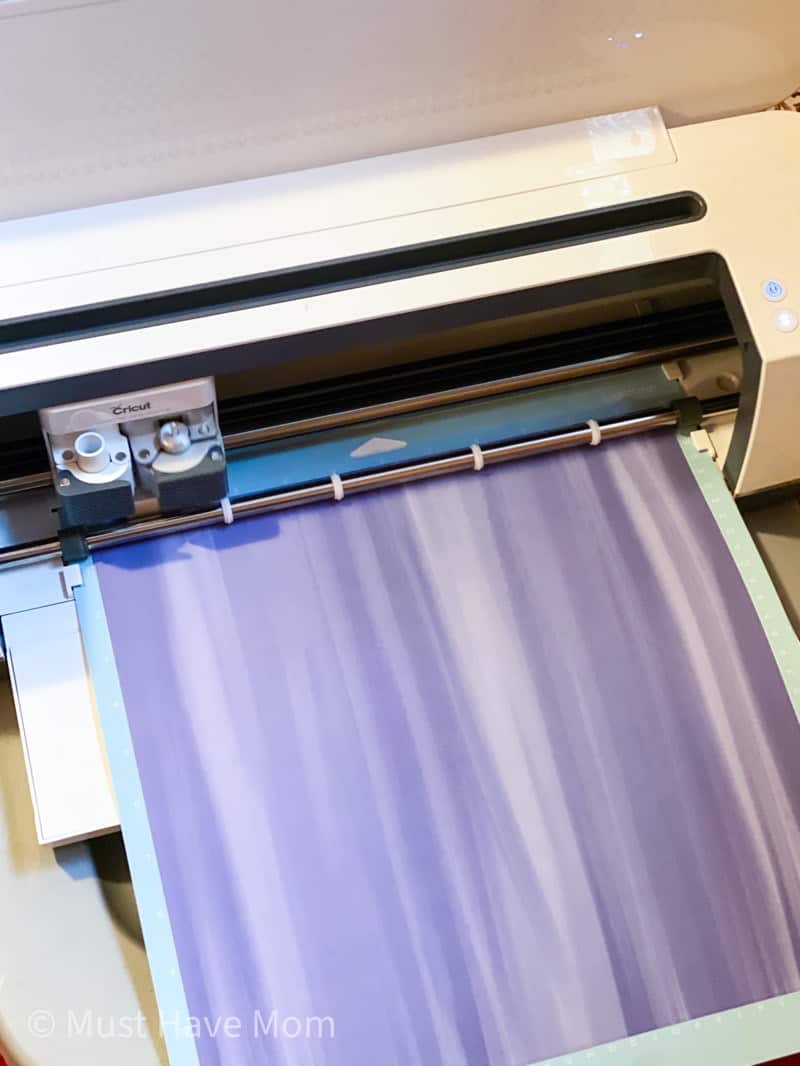 2. Choose your Cricut Infusible Ink transfer sheets. They come in solid colors and patterns.
3. Create a design in Cricut Design Space.
4. Cut the design using your Cricut machine (Maker, Explore Air 2, Joy). Be sure to mirror your design before cutting! Select Infusible Ink as your material to cut. Place the Infusible Ink transfer sheet on your cutting mat with the color side up.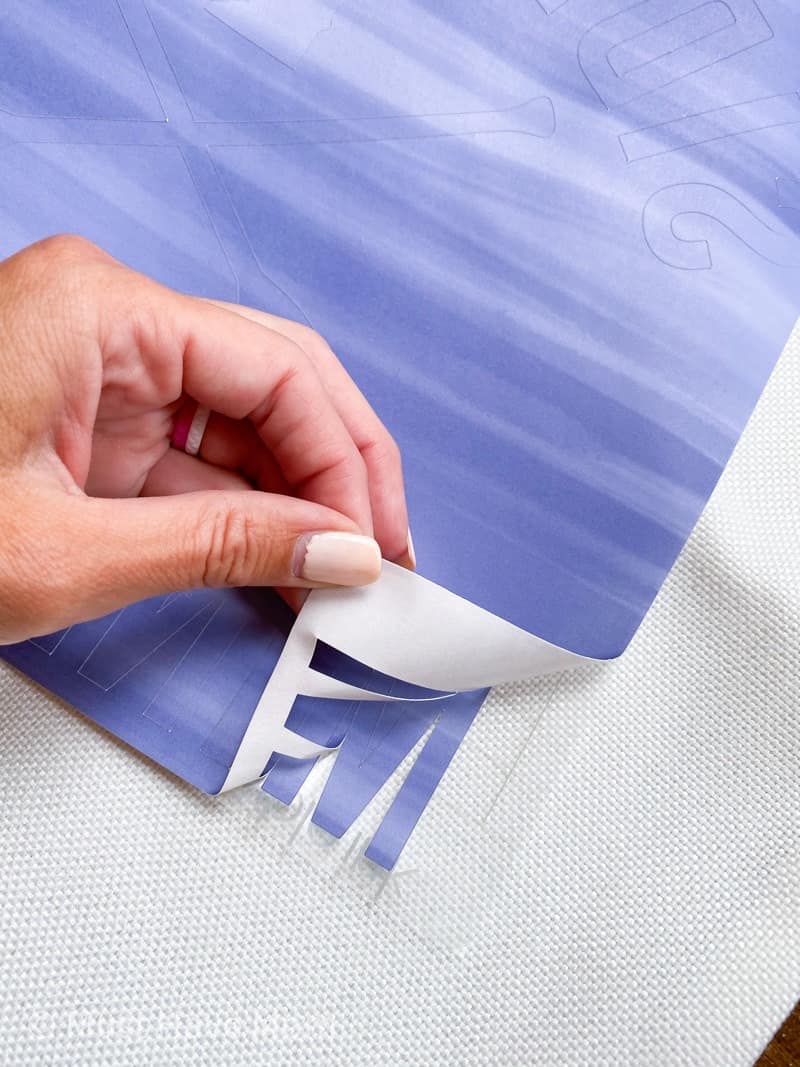 5. Weed the design by peeling the cutting mat away from the cut design. Slightly bend and roll the cut transfer paper until you hear a little cracking noise as the cuts separate.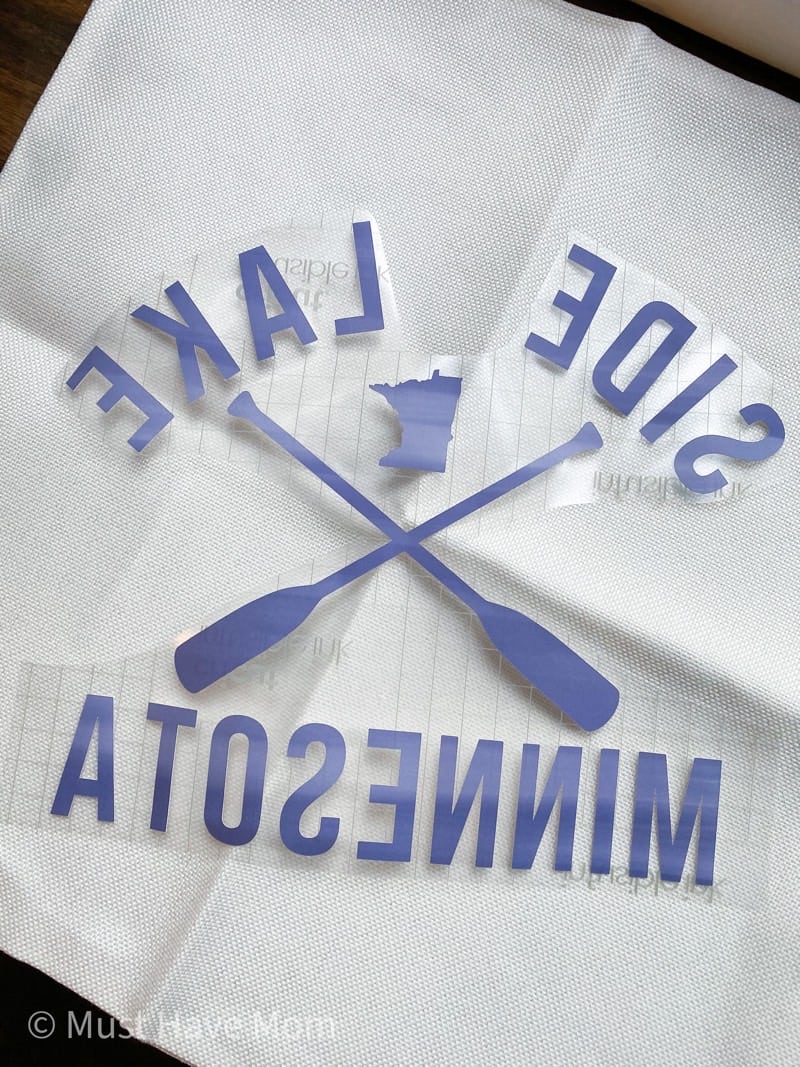 Remove the excess paper and you'll be left with just your cut design on the liner.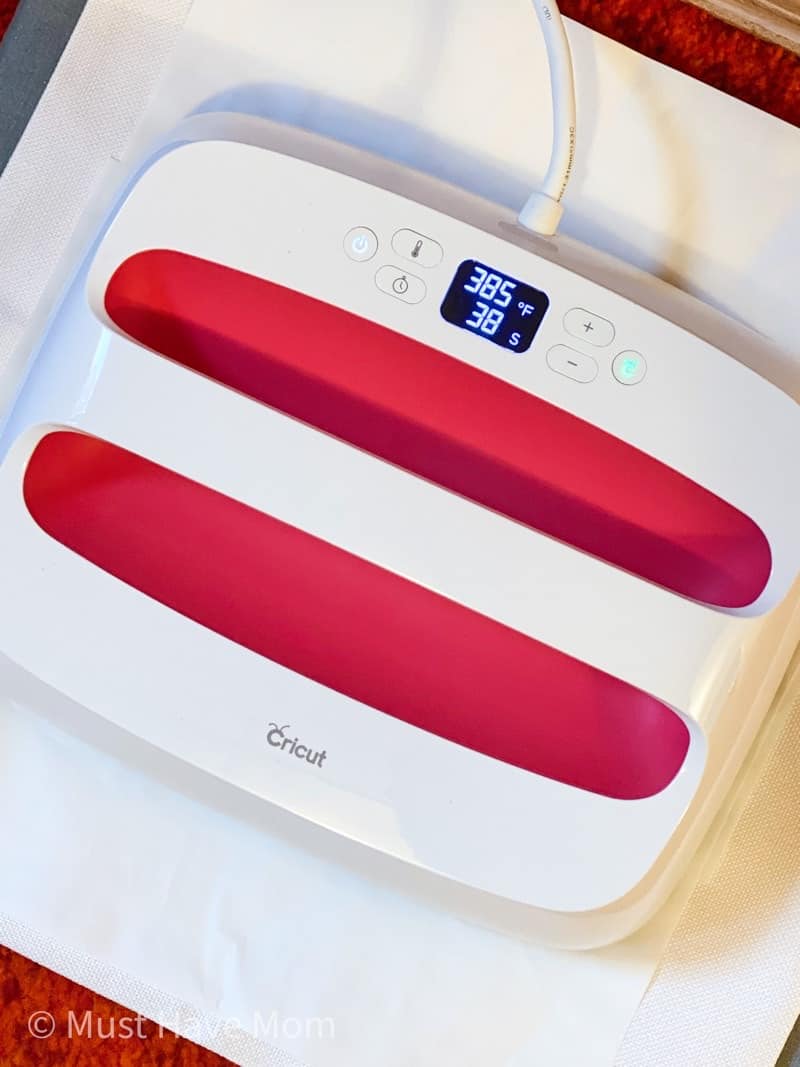 6. Place a piece of butcher paper on the blank you are using to preheat it for 15 seconds at 385 degrees. This helps remove any moisture. *Each piece of Infusible Ink comes with a piece of butcher paper.
7. Use the Cricut EasyPress 2 and the Cricut Heat Guide (for the settings needed for your materials) to transfer the design onto your Infusible Ink Blank. If you are pressing onto a shirt, place a piece of cardstock between the shirt so the design doesn't bleed through to the back of the shirt. Place the cut design onto the blank, color side down. Place the butcher paper over the cut design and press according to the Cricut Heat Guide settings for your materials. Allow the shirt or blank you are using to cool completely before removing the film from it. That's it! Check below for care instructions.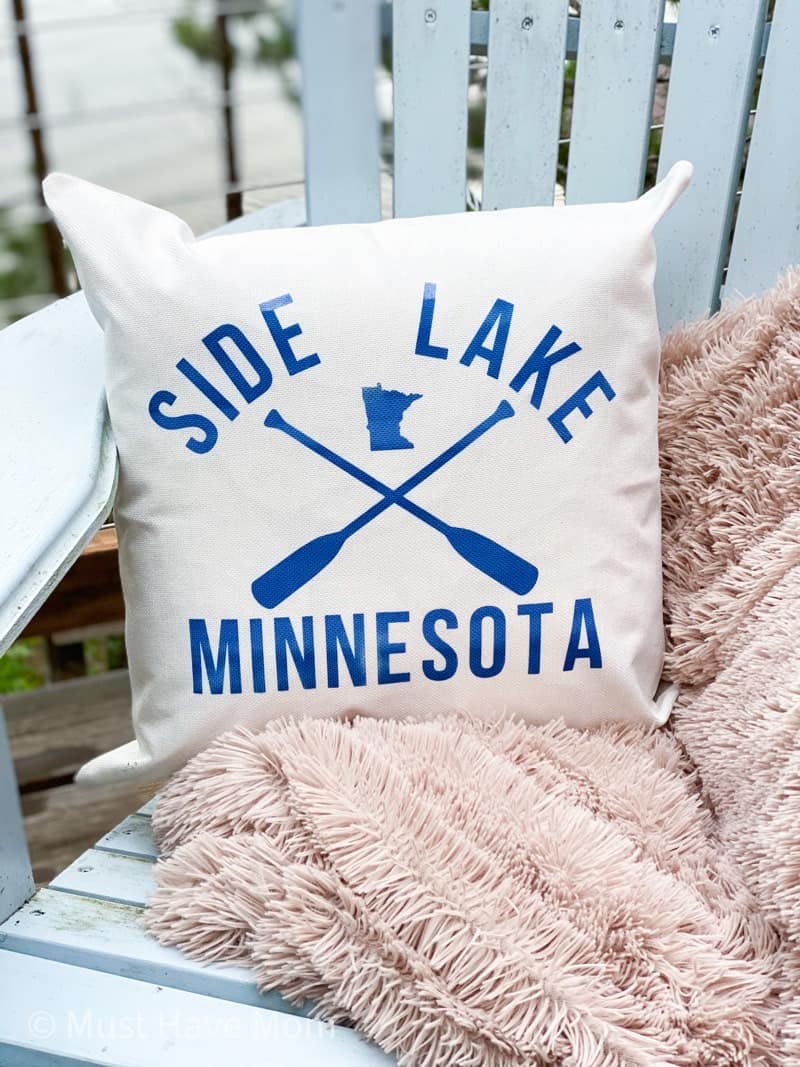 What Kind Of Materials Can I Put Infusible Ink On?
You need special materials to put the Infusible Ink on. You can't just use any old cotton shirt or bag. Cricut has a line of Infusible Ink blanks that are guaranteed to work with their Infusible Ink. They have been specially formulated to be compatible with the ink. Any other products will yield you varied results.
See Cricut's Infusible Ink Blanks here.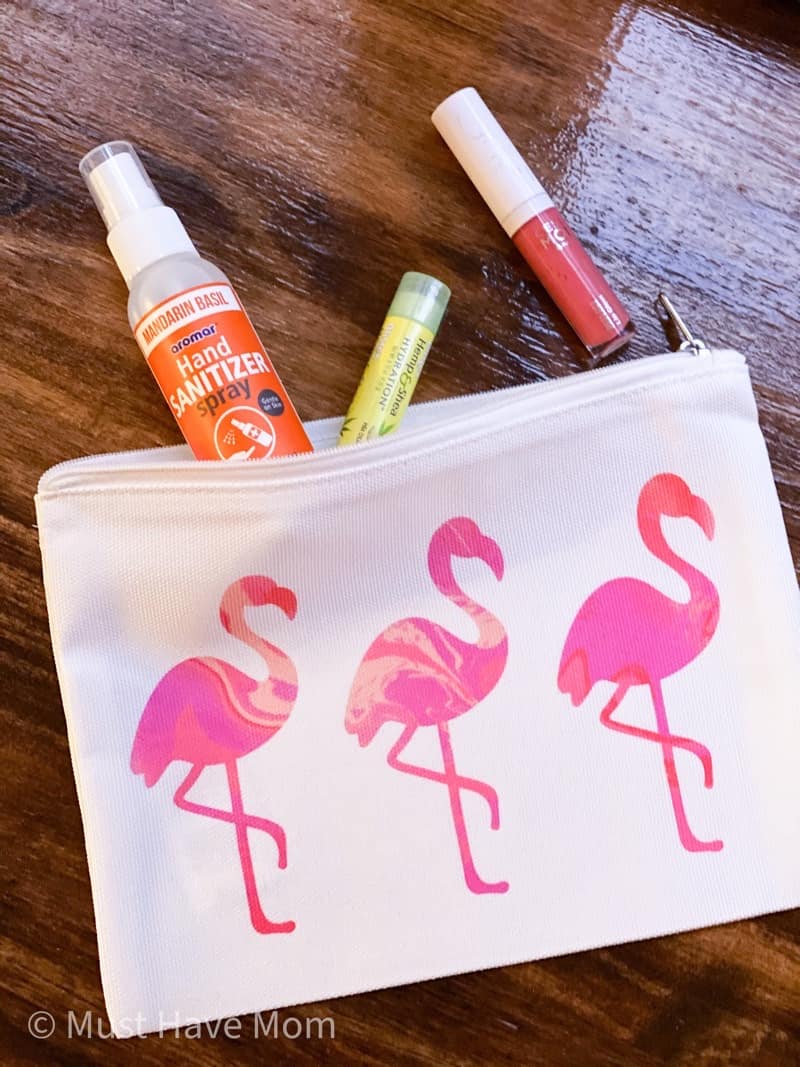 Infusible Ink Vs. Iron On Vinyl
Which is better, Infusible Ink or Iron On Vinyl?
That depends!
If you want long-lasting results on a light-colored blank then Infusible Ink is the clear winner. If you want to put something on a darker colored blank then Iron On Vinyl is the pick.
If you want special finishes like glitter, foil or holographic vinyl then you'll also want Iron On Vinyl.
Do I Need A Printer To Use Infusible Ink?
Nope! There is no printer involved in the process of using Infusible Ink.
Is Infusible Ink Messy?
No! There is no ink or mess involved. You are simply using the Cricut to cut out the design and then using the EasyPress 2 to press it onto your blank.
Can I Use My Regular Iron To Iron On Infusible Ink?
No. Household irons do not get hot enough to infuse the ink. It also has holes and isn't usually large enough to cover the design. You will want to use the Cricut EasyPress 2 for best results.
Which Mat Should I Use To Cut The Infusible Ink On?
Cricut recommends using the GREEN standard grip mat to cut Infusible Ink on. If you are using the Infusible Ink markers on paper then use the BLUE light grip mat.
How Do I Care For Infusible Ink Projects?
For fabric projects, machine wash cold, inside out. Tumble dry low or hang to dry. Avoid using fabric softener, dryer sheets or bleach on your Infusible Ink projects. You may iron or steam them as needed!
Coasters can be washed with warm, soapy water as needed.
Pin How To Use Infusible Ink