The Benefits of Playing with Dolls | Our Generation Hospital Set
At some time or another most little girls and even little boys have played with dolls. As a little girl, dolls would enact different life experiences. Have a new baby in the family? You will often find a child playing with a doll as though it is a new baby also. But what are the benefits of playing with dolls?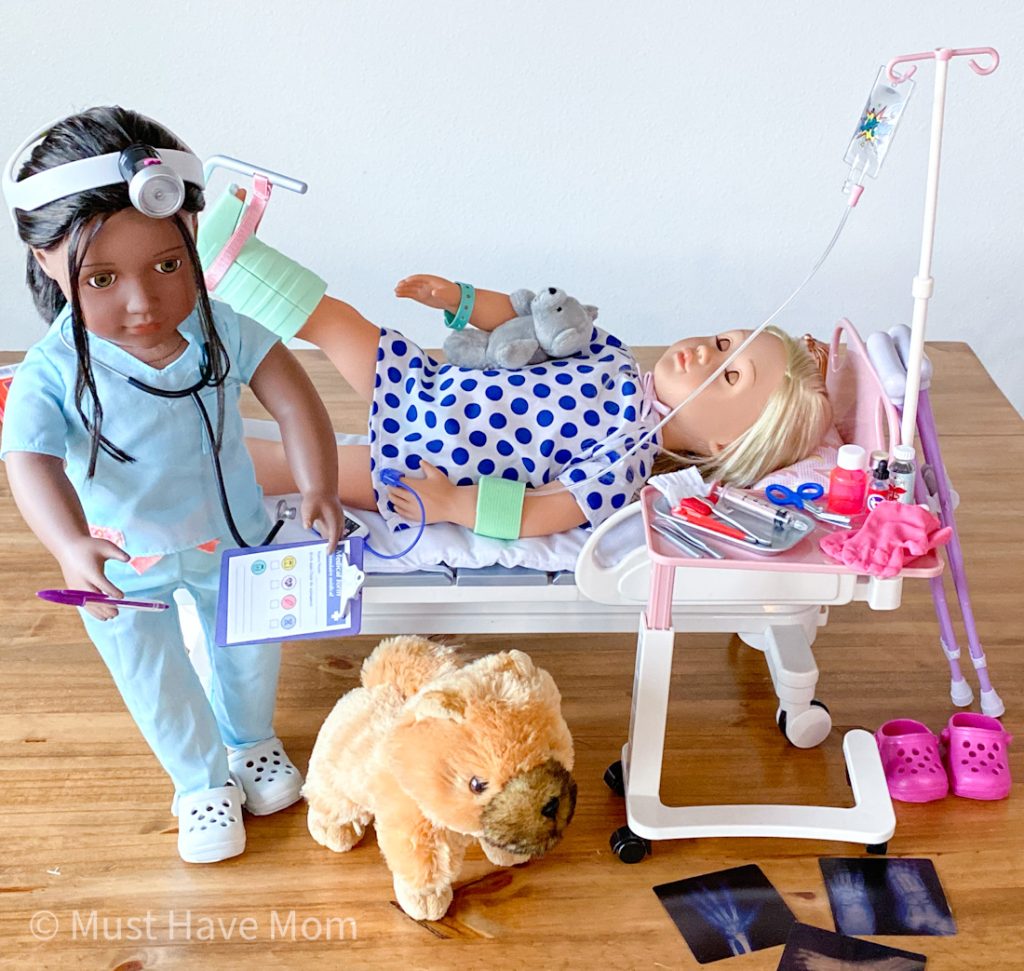 I know watching my daughter grow up, when there would be a new baby coming, she would care for her baby doll in the same ways I cared for her sibling. As she grew, doll play become more about imagination and even helping develop empathy.
The Benefits of Playing with Dolls
Playing with dolls not only can help children make sense of and understand life experiences but they also are shown to help with social skills, foster imaginative play and develop empathy. A fairly new study showed that the posterior superior temporal sulcus (pSTS), a region of the brain associated with social information processing such as empathy, was activated even when the child was playing on their own. Empathy helps us:
Understand other points of view, helping them to be better collaborators, leaders, and parents.
Foster successful relationships and conflict resolution skills.
Build resilience which helps their ability to bounce back from adversity.
Playing with a doll can lead to helping a child understand babies in real life and can even prepare children to be in the presence of newborns. Toys that are interactive in nature can also help to show kids the benefits of cooperative play and sharing. Simple things like saying 'Oh, how is the baby is feeling right now after she fell down" rather than focusing on the doll's clothing or appearance can help to foster awareness of feelings and empathy.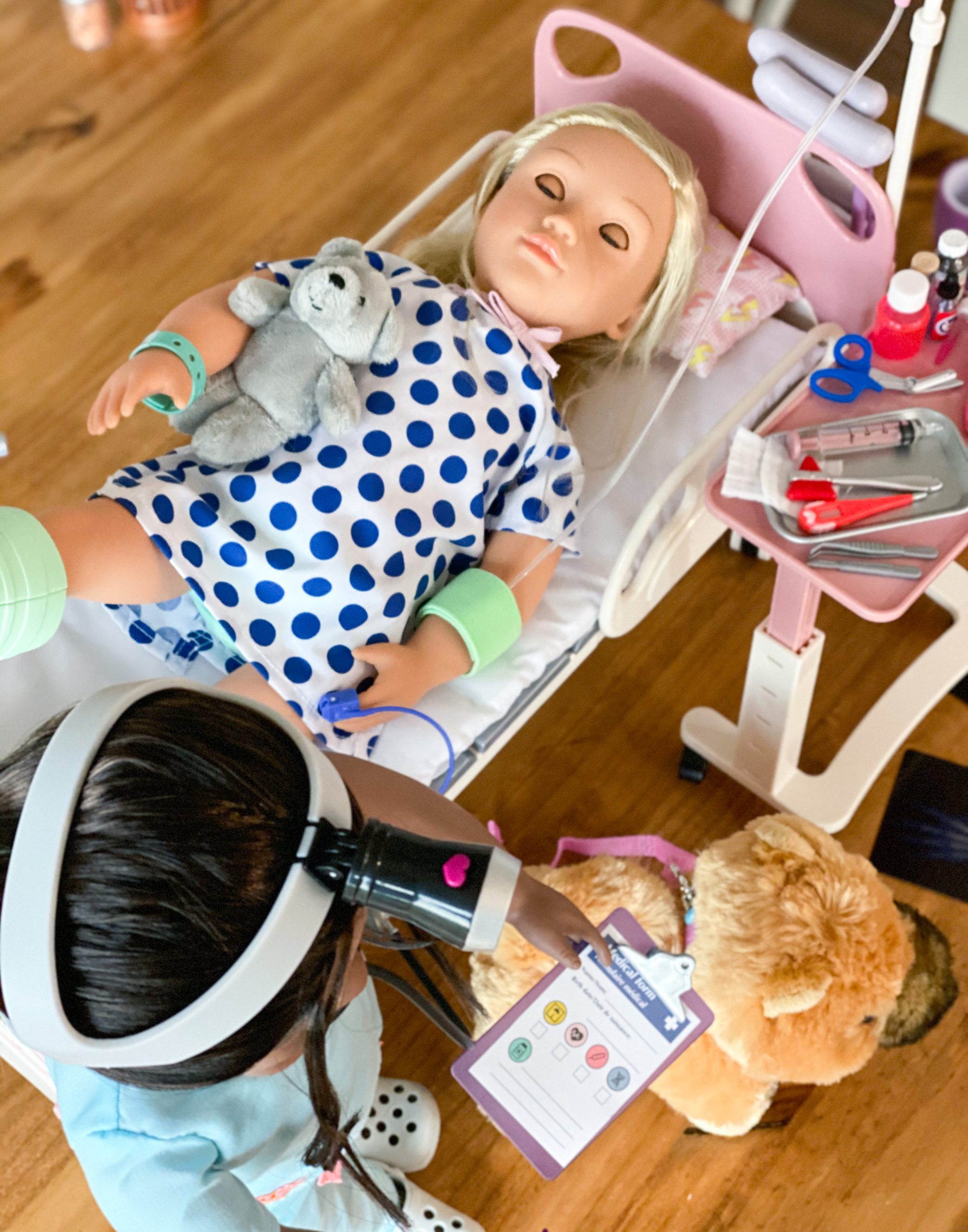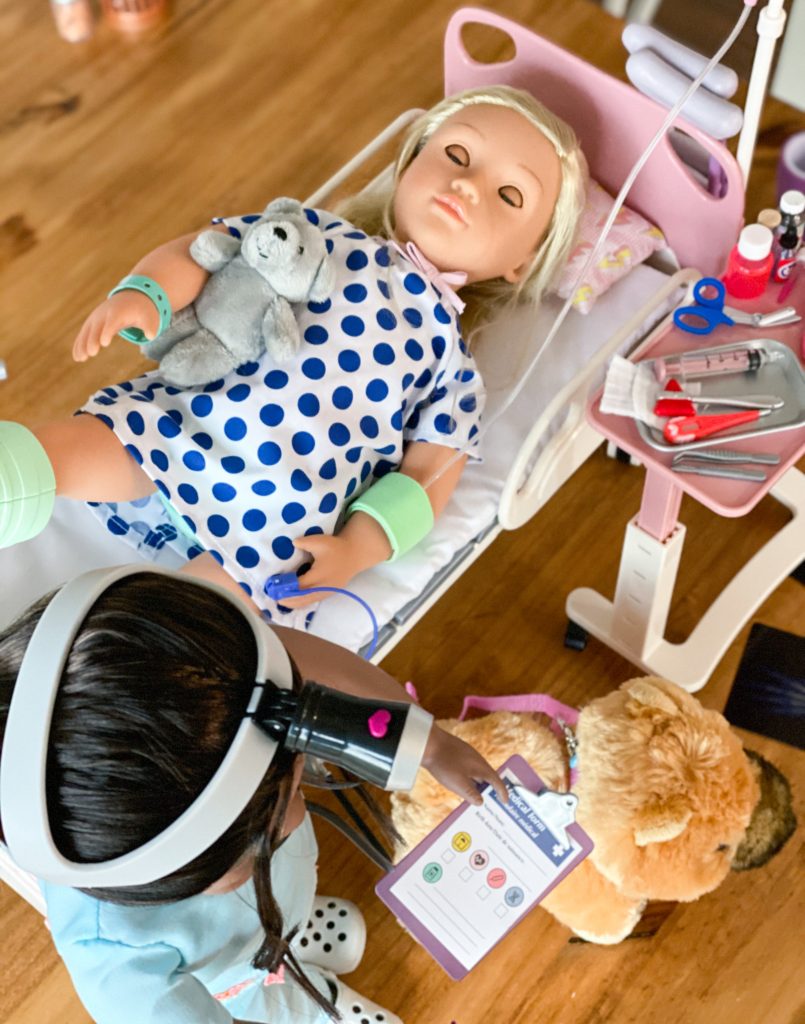 Inspire Imaginative Play
As children grow, playing with dolls is a lot less of modeling life experiences and more about modeling what could be. Imaginative play is open-ended, unstructured play, with no rules, or goals. The only goal is to have fun. Imaginative play allows kids to relax and just be kids. Experts believe that this kind of real play can do a lot for kids' development, improving problem-solving, language, and creativity, learning how to relate to others, how to calibrate their muscles and bodies, and how to think in abstract terms. What other activity do you know that can do so much for a child while just allowing them to be?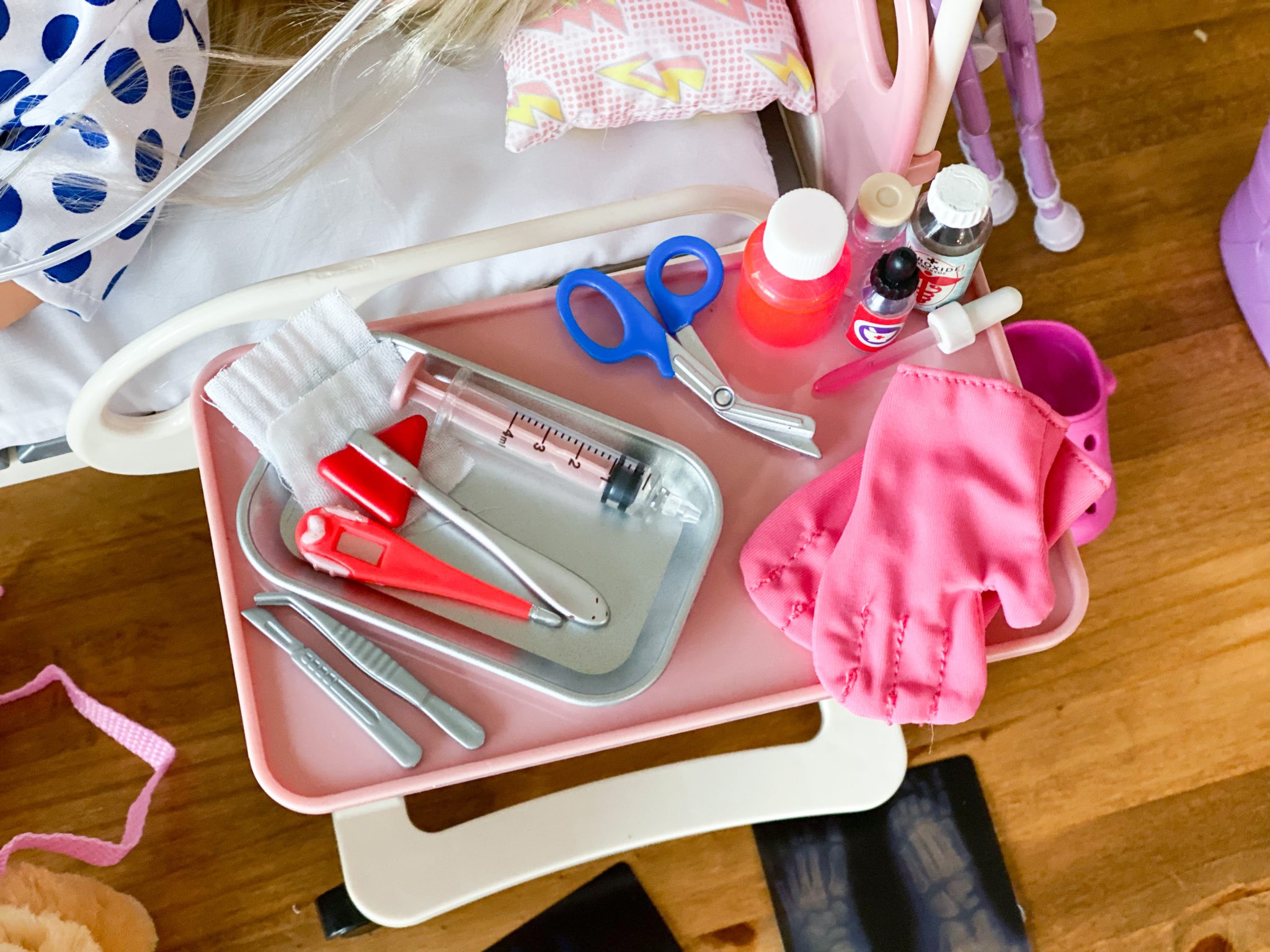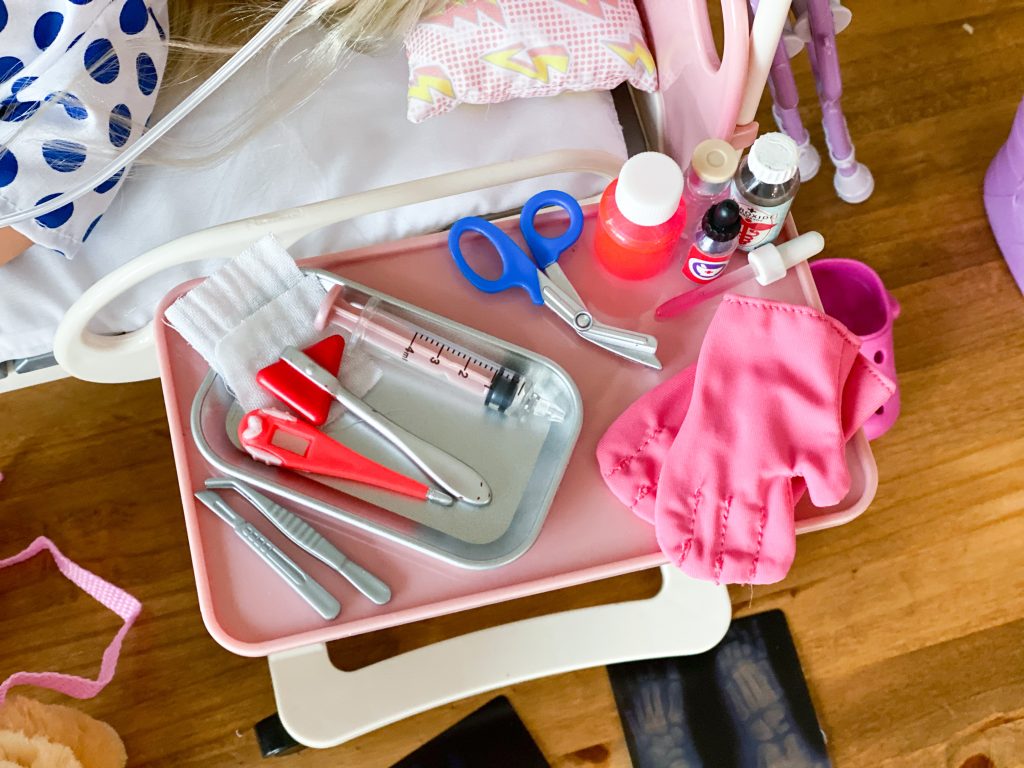 Our Generation Dolls
Our Generation Dolls are a great way to help kids engage in imaginative play. These dolls come with a name and some include books with a back story on the dolls. With Christmas coming up, it would be a great time to shop for a doll that looks like your little one.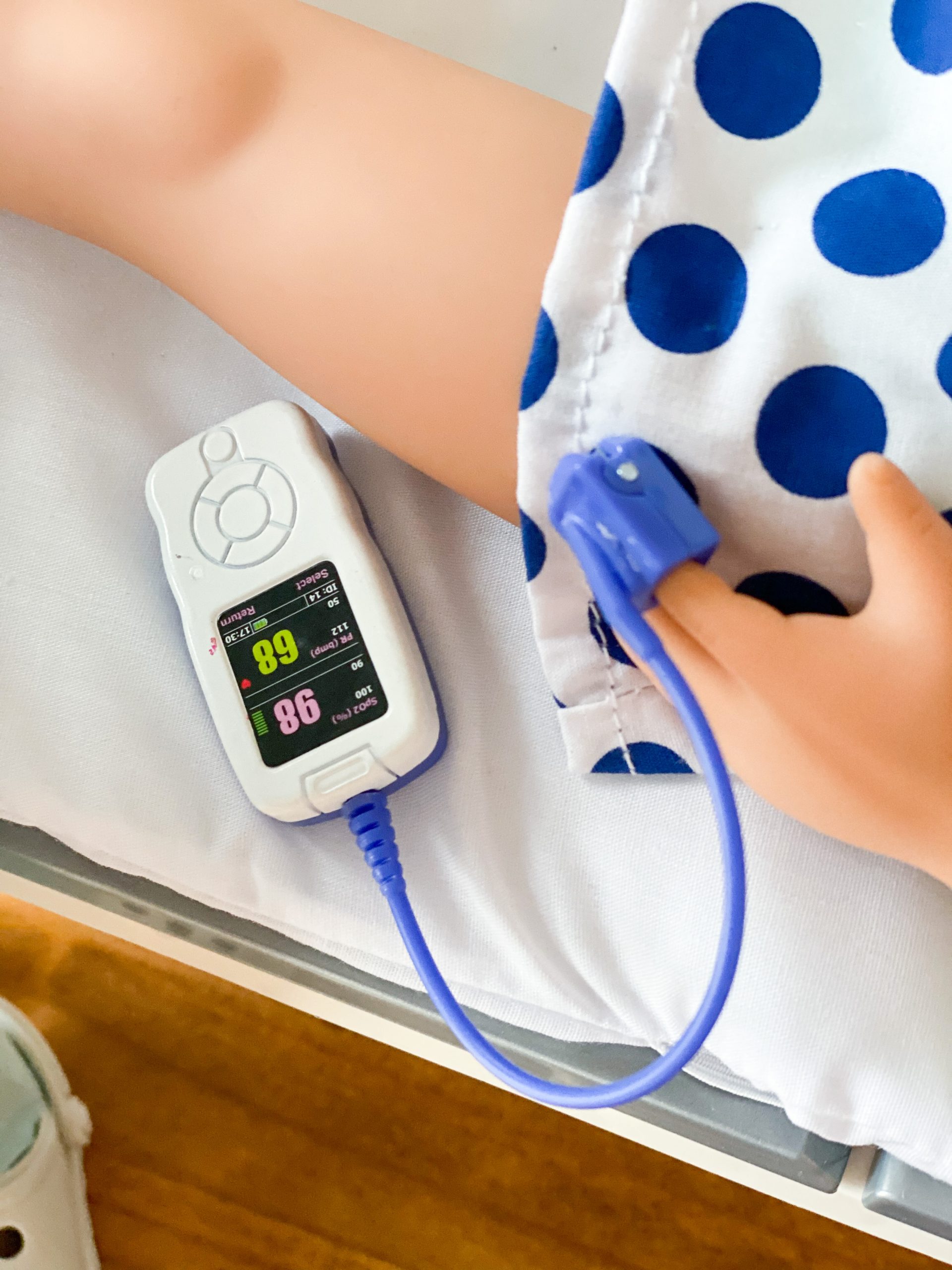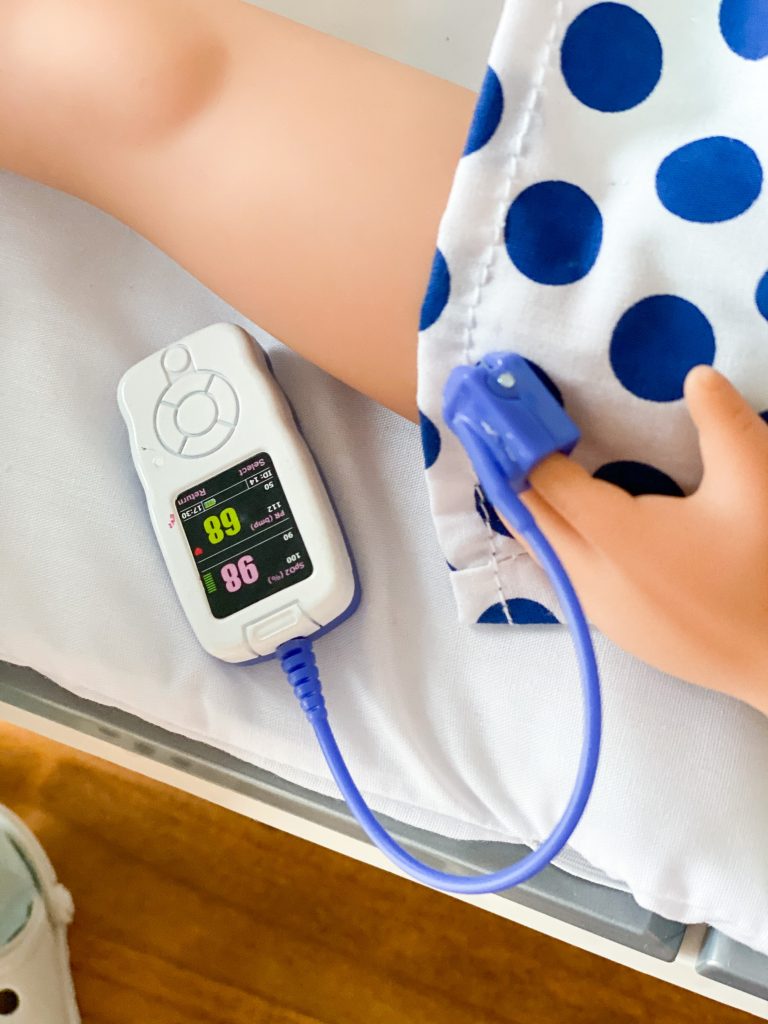 Affordability of Our Generation
Our Generation dolls are an affordable option for someone who can't spend hundreds of dollars on other name-brand dolls. On average Our Generation dolls are 1/4 of the price as other comparable dolls.
Quality of Our Generation
Our Generation makes their dolls, fashions, and accessories sturdy, so they can be collected and saved, or recycled the old-fashioned way, by being passed from one girl to another. They are relentless in choosing the most recycled and recyclable materials to package the toys. All boxes are made from recycled paper that is easily recycled again. Where possible, they create packaging that doubles as a toy. All packaging is recyclable. All the boxes can be recycled, again and again, even the plastic that holds the toys in place is a #1 PET plastic because it's the most easily and widely recycled, and is even able to become polar fleece in its next life.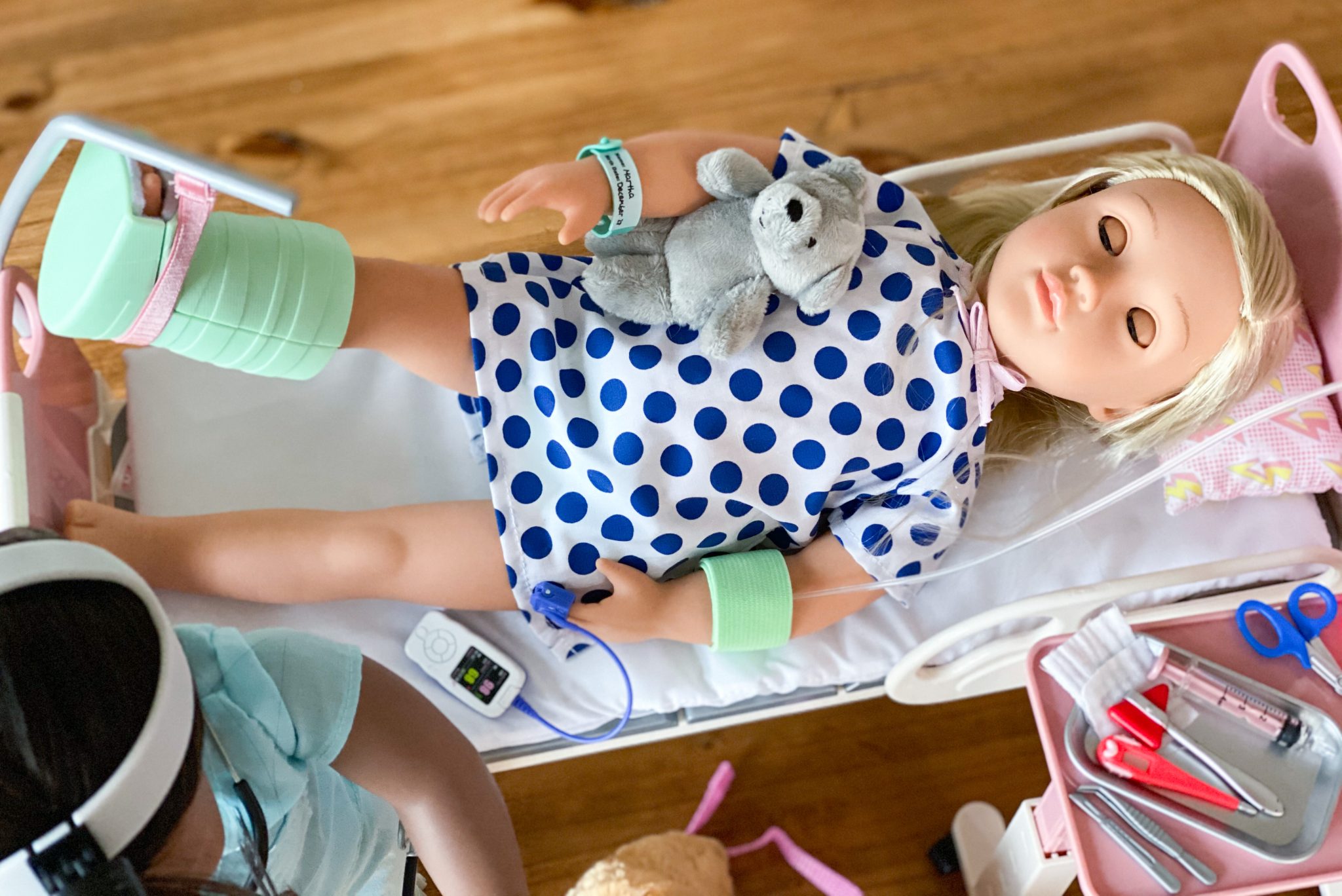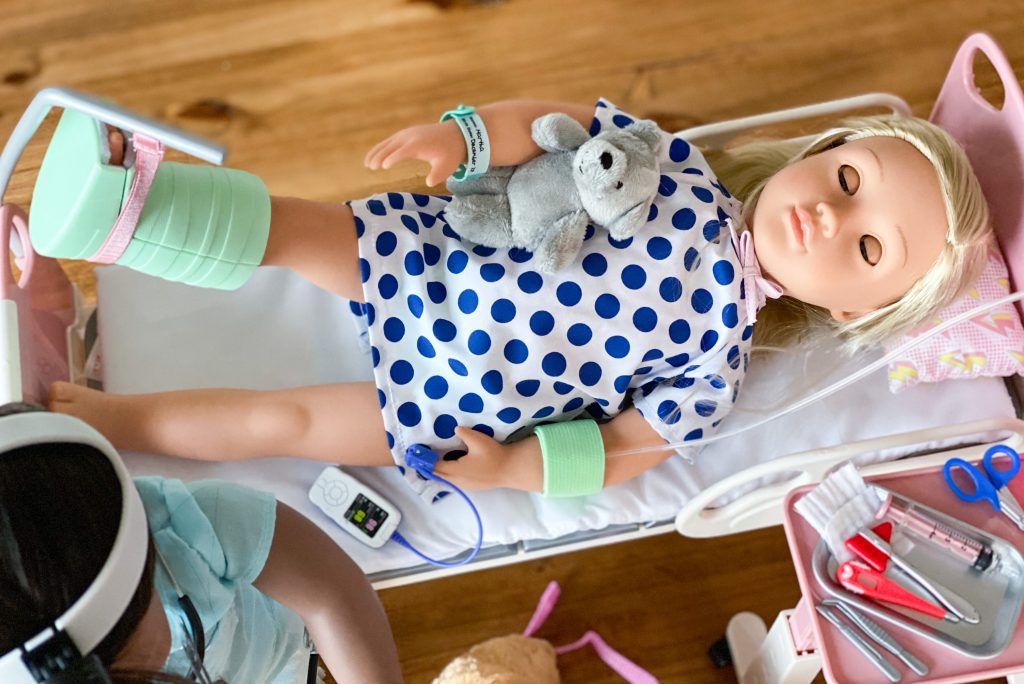 We recently got to check out the Our Generation Get Well Hospital Bed, the Martha Doll, and the Cierra Doll.
Martha is in a cast and needs help getting healthy. She comes with crutches, a cast, a hospital gown for her check up's and a storybook to find out how she got her injury.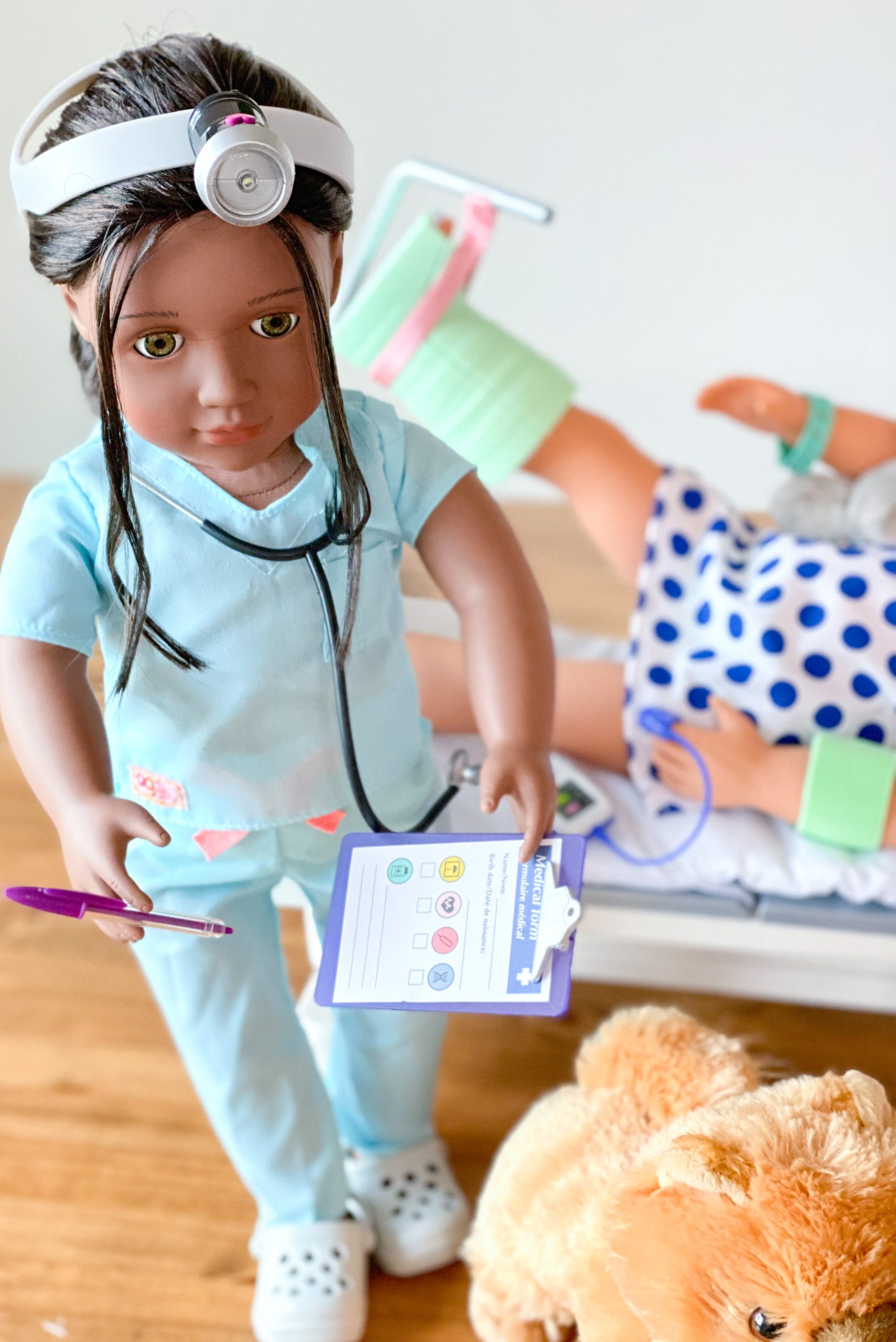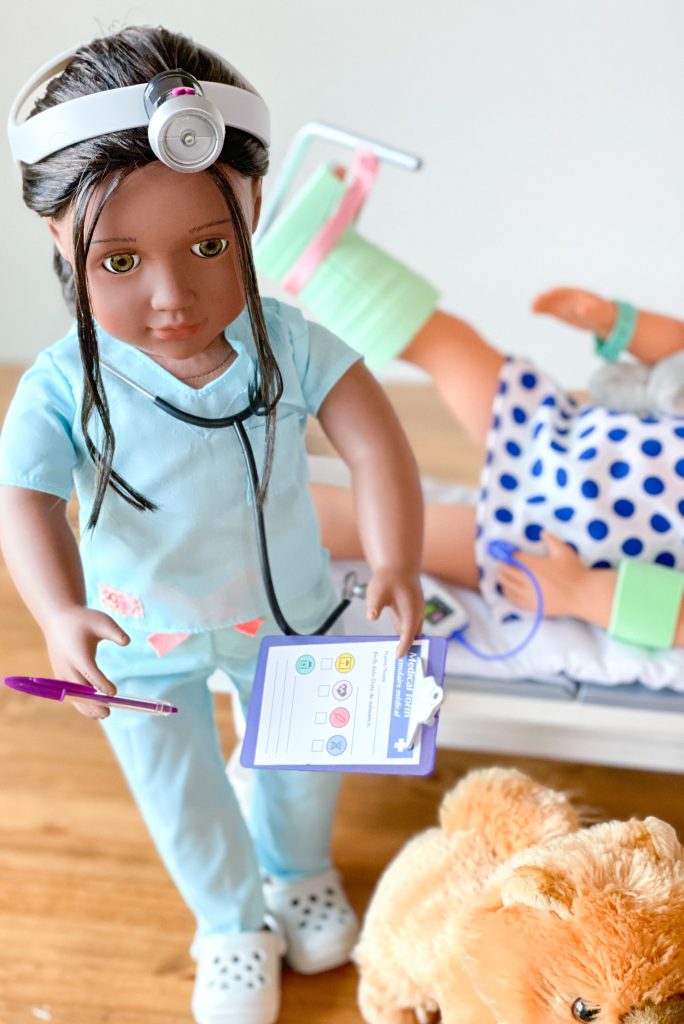 Cierra is a sweet surgeon that has realistic details to perform fun checkups. She comes with a face mask, gloves, a headlamp, stethoscope, and medical forms.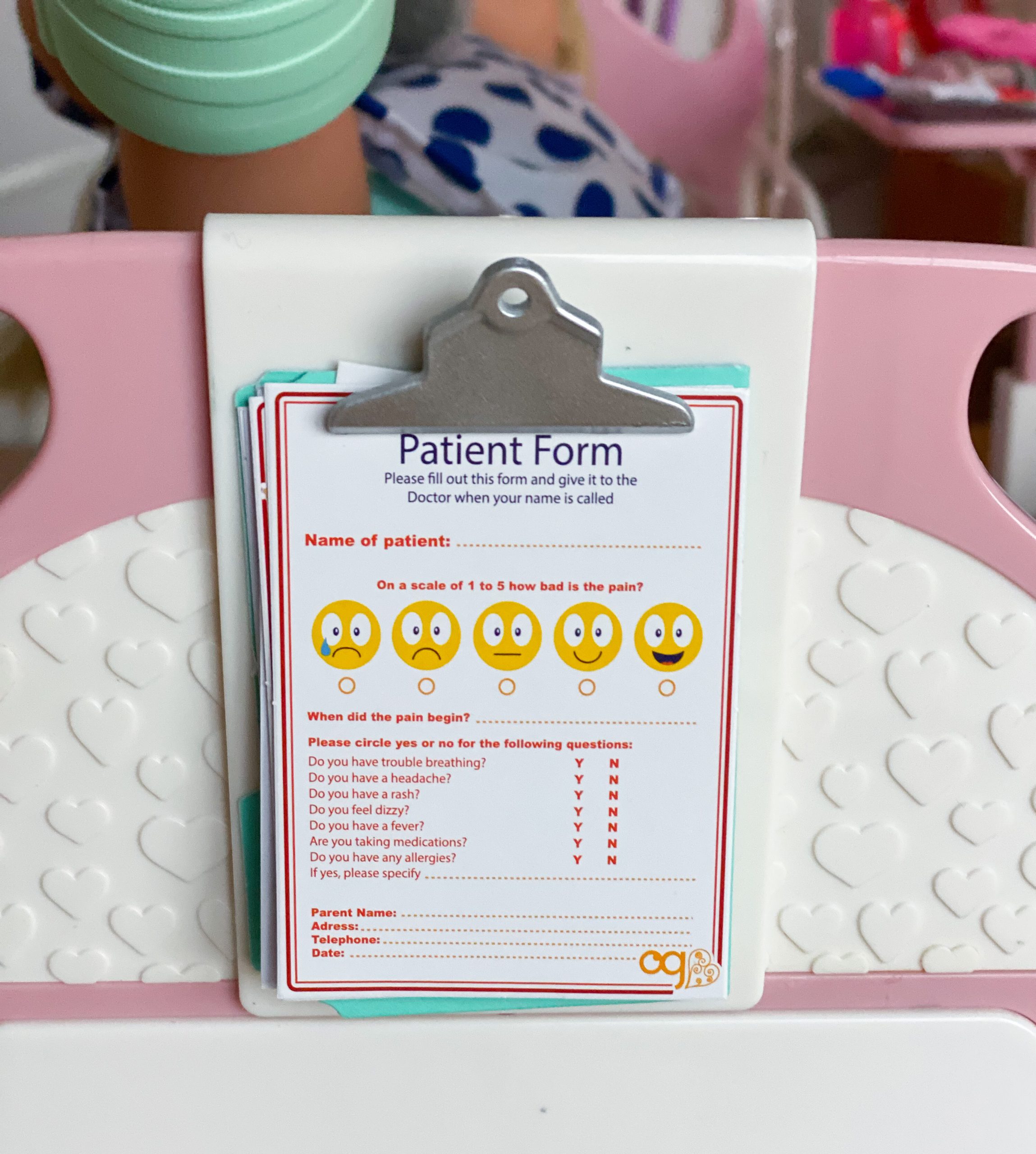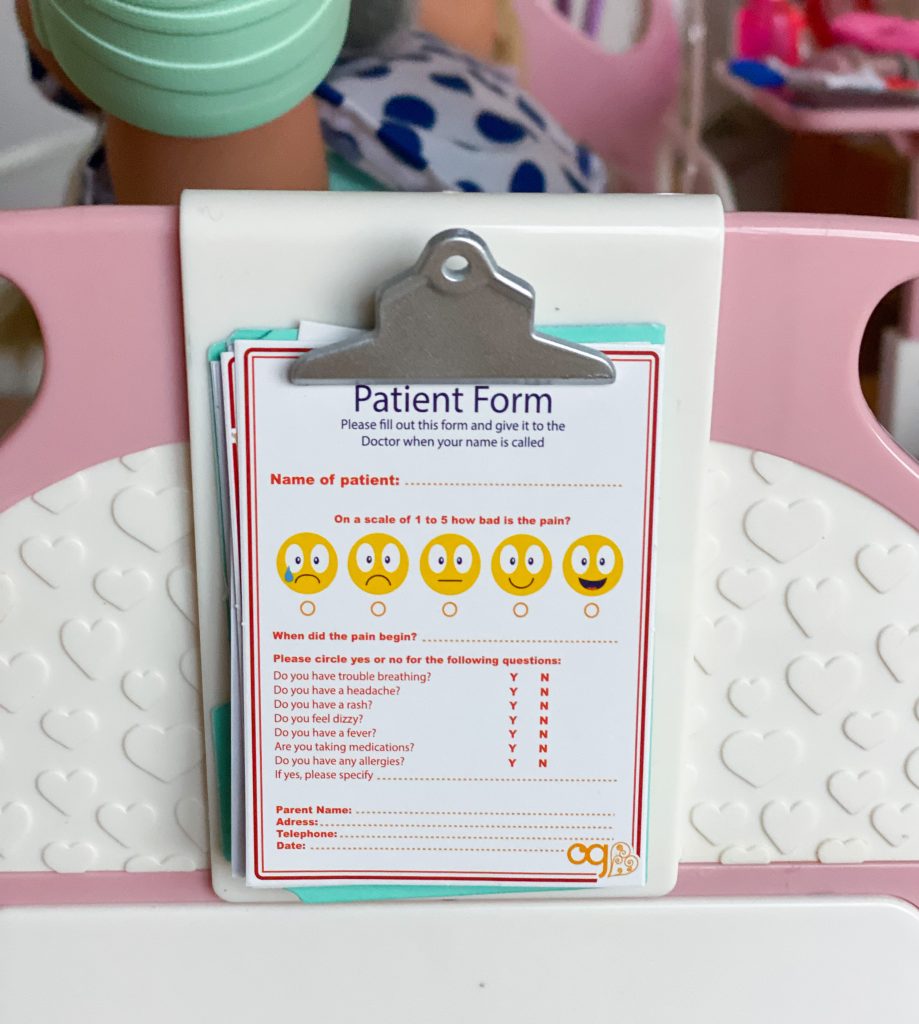 The hospital bed comes with all kinds of accessories like a hospital gown with a bracelet, a stethoscope, reflex hammer, leg cast, sling, and forms. Being a Registered Nurse, I have to admit that I had just as much fun checking out the realistic accessories as the kids did! The realistic accessories are SO cool!!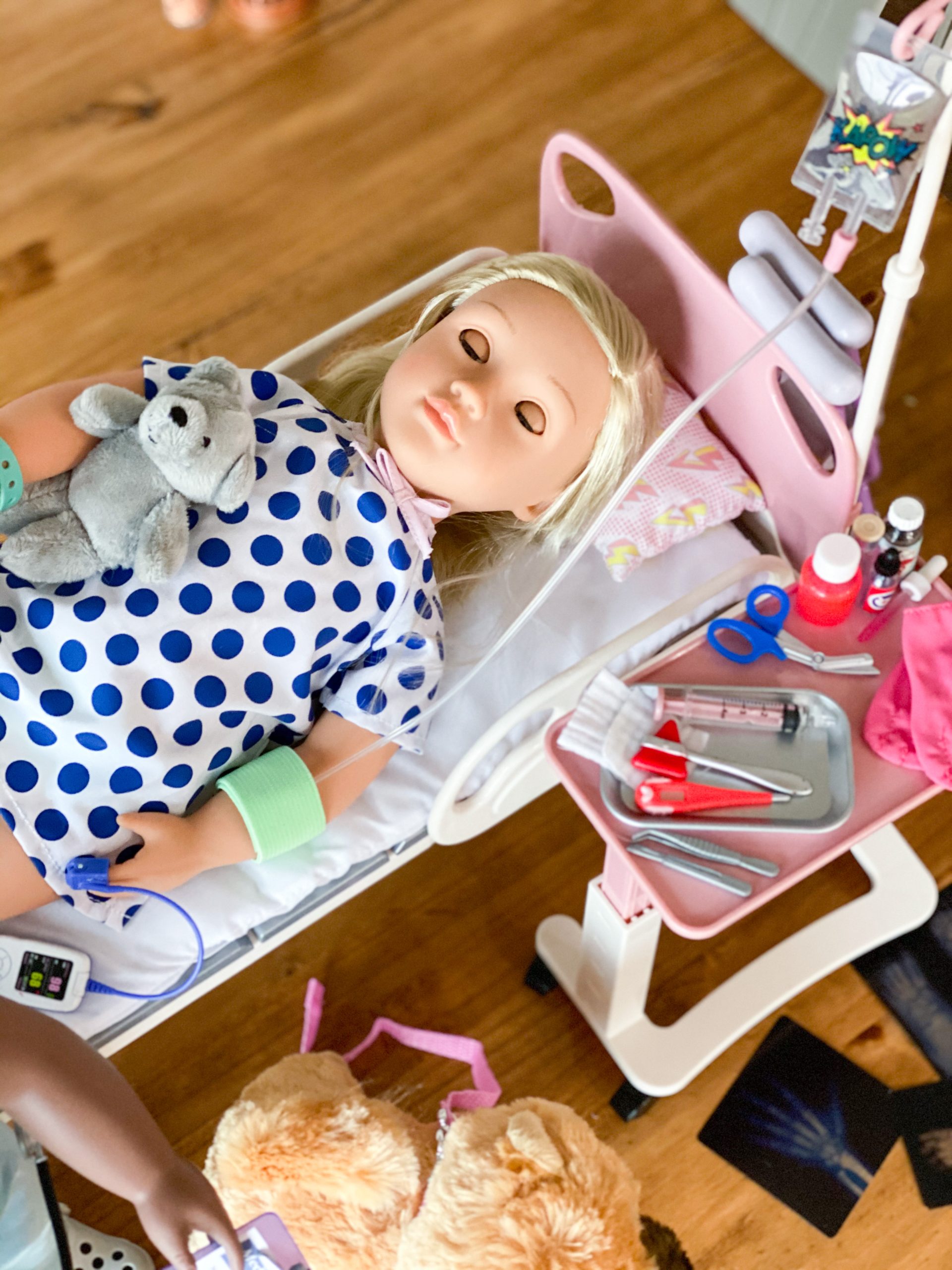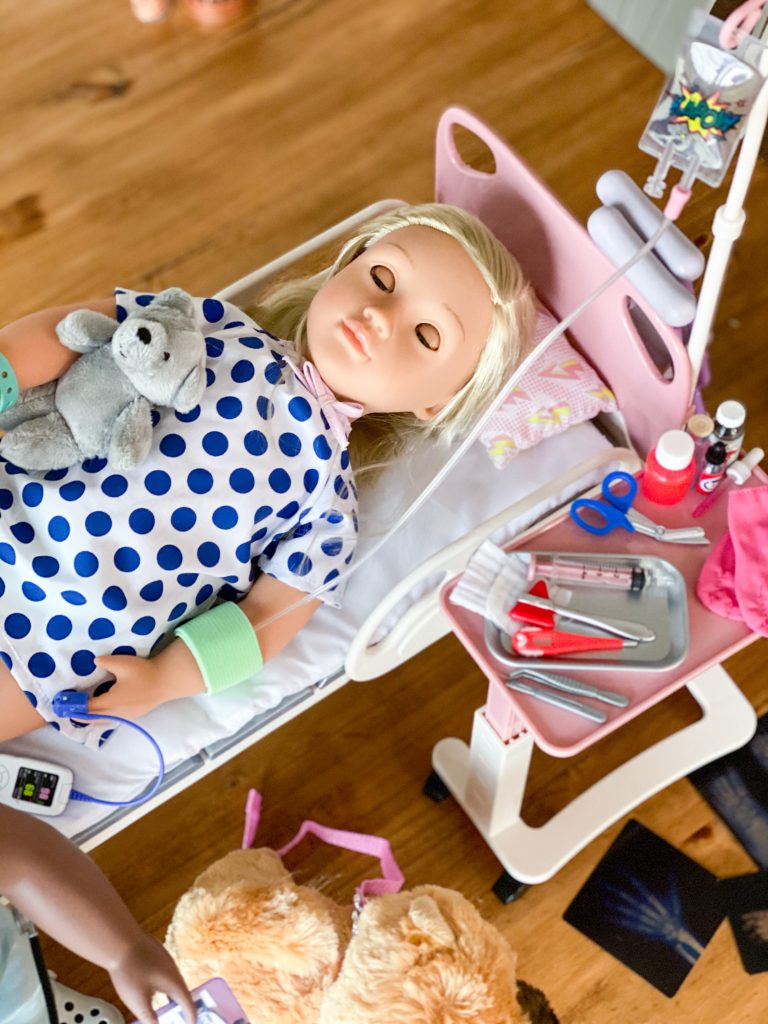 Do your kids enjoy playing with dolls?