How To Make Cute Crab Cupcakes For A Beach Party!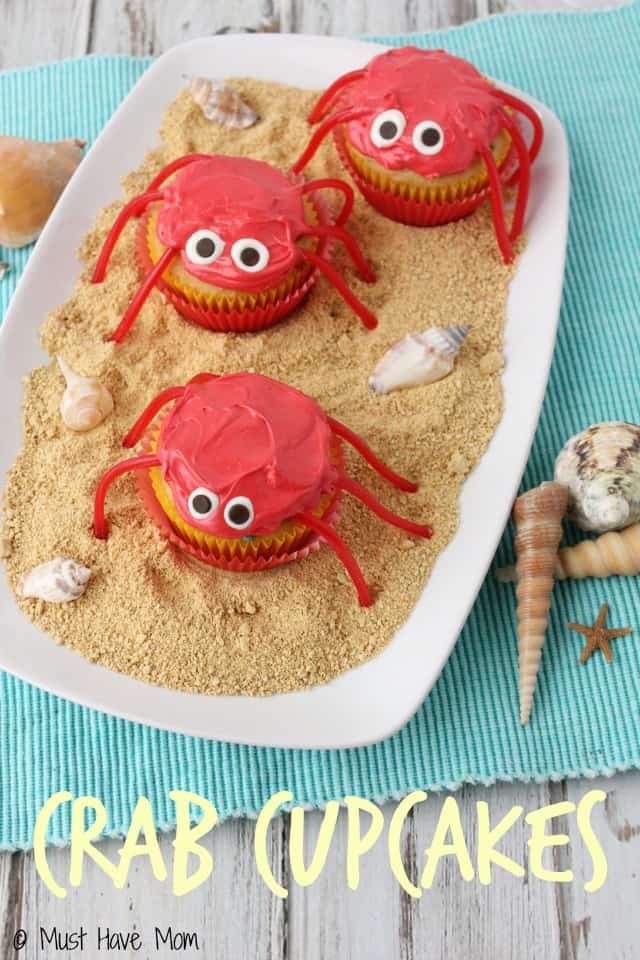 I made these adorable crab cupcakes to celebrate the end of the school year and the kickoff to Summer vacation! What could be more appropriate than crab themed cupcakes to celebrate the upcoming warm weather and trips to the beach? I am so excited for Summer and I'm thrilled to have my kids on Summer vacation! Bring on the sun!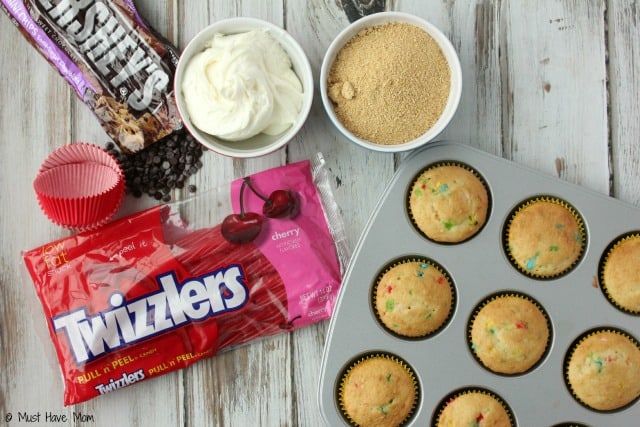 To create these easy crab cupcakes you'll need Twizzlers PULL 'n' PEEL licorice, Hershey's mini chips, frosting (I just used store bought but feel free to make homemade), red no taste gel food color, graham cracker crumbs and cupcakes (I made a box mix).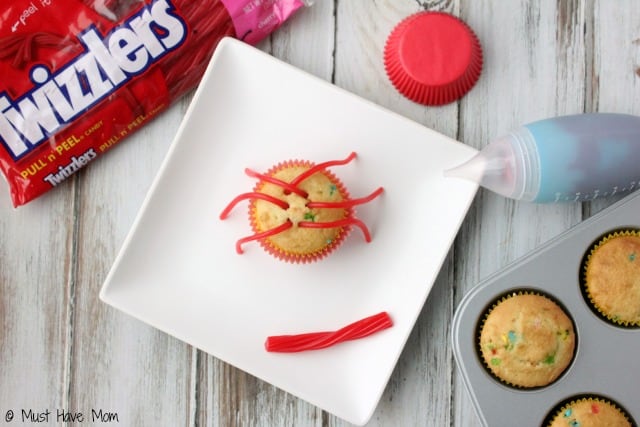 To start place your cupcake in a red cupcake liner. Then cut your Twizzlers PULL 'n' PEEL licorice into "leg" sized pieces. Insert them into your cupcake so they are touching the plate.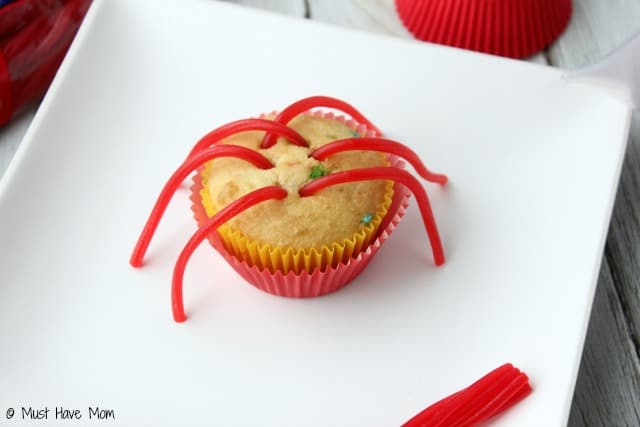 You want them to have a little bend in them so they look like they are walking.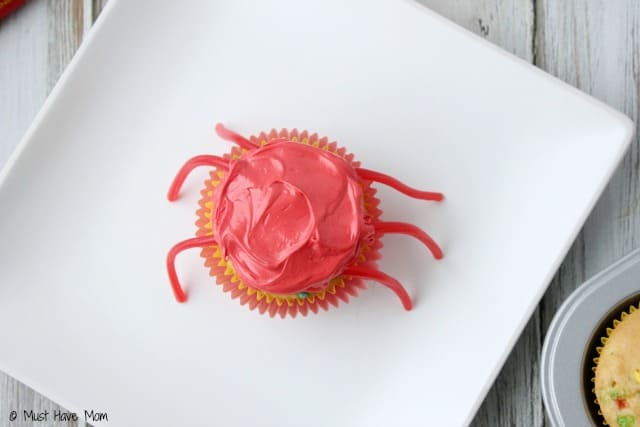 Next dye your frosting using your red gel food color until you have achieved a red color. Be sure to set aside some white frosting to use for the eyes. Then spread the red frosting over the top of the cupcake, covering the licorice.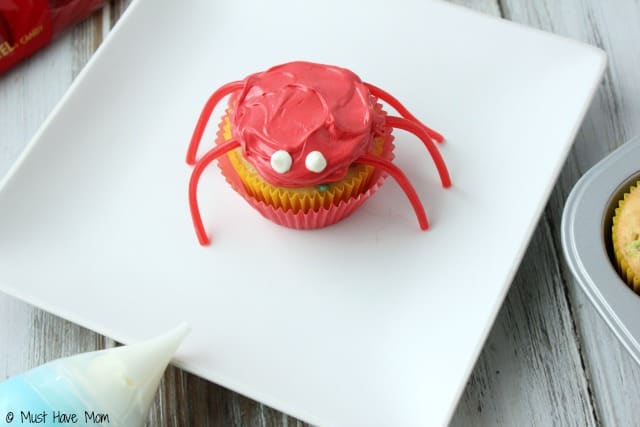 Next put some white frosting in a piping bag or a zip top bag with the corner cut off and then pipe on two eyes for each cupcake.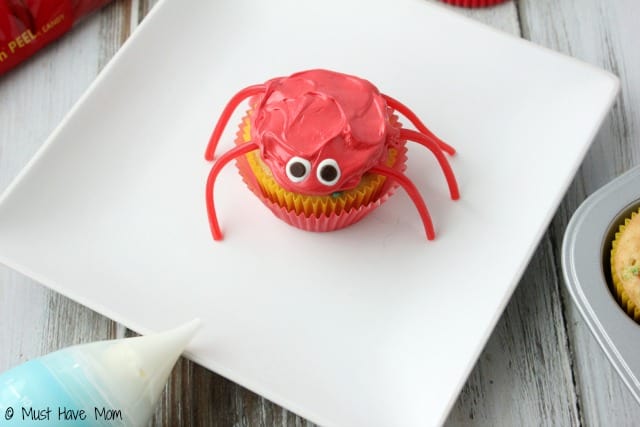 Now push two Hershey's mini chips into the white frosting to complete the eyes.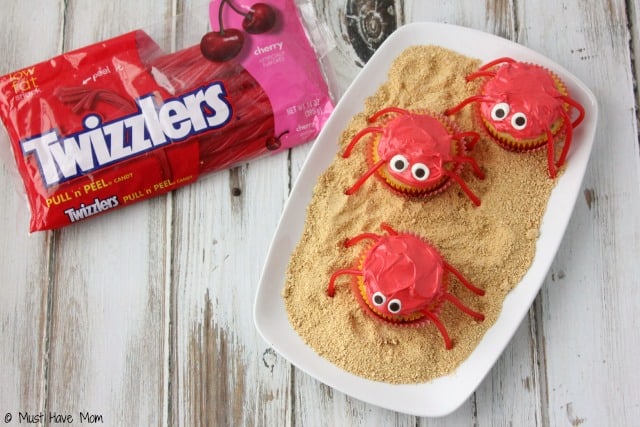 Then pour graham cracker crumbs on a tray to serve as your "sand". If you don't have graham cracker crumbs you can also use brown sugar.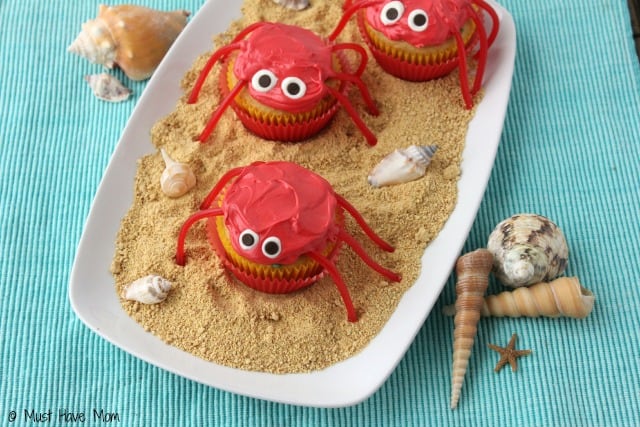 I also added some real seashells for added effect! They turned out so cute and the kids absolutely loved them! It was the perfect way to get in the mood for Summer!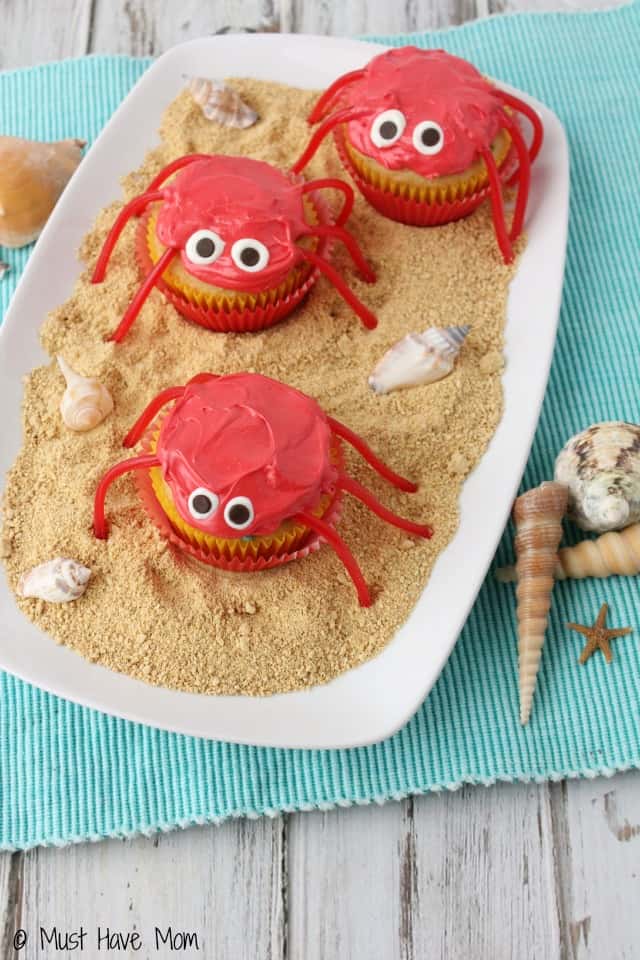 Need more inspiration for fun Summer activities and recipes? Hershey wants to help inspire you too so they have created a site devoted to crafts and recipes that you can create with your children! Visit Celebrate With Hershey's to see all their fun ideas!
Pin this post and share it on Facebook for easy finding later!