How To Remove Stains on Kids Clothes! Easy Trick for Grape Juice & Tomato Sauce Stains!
This is a Sponsored post written by me on behalf of Biz Stain & Odor Eliminator for SocialSpark. All opinions are 100% mine.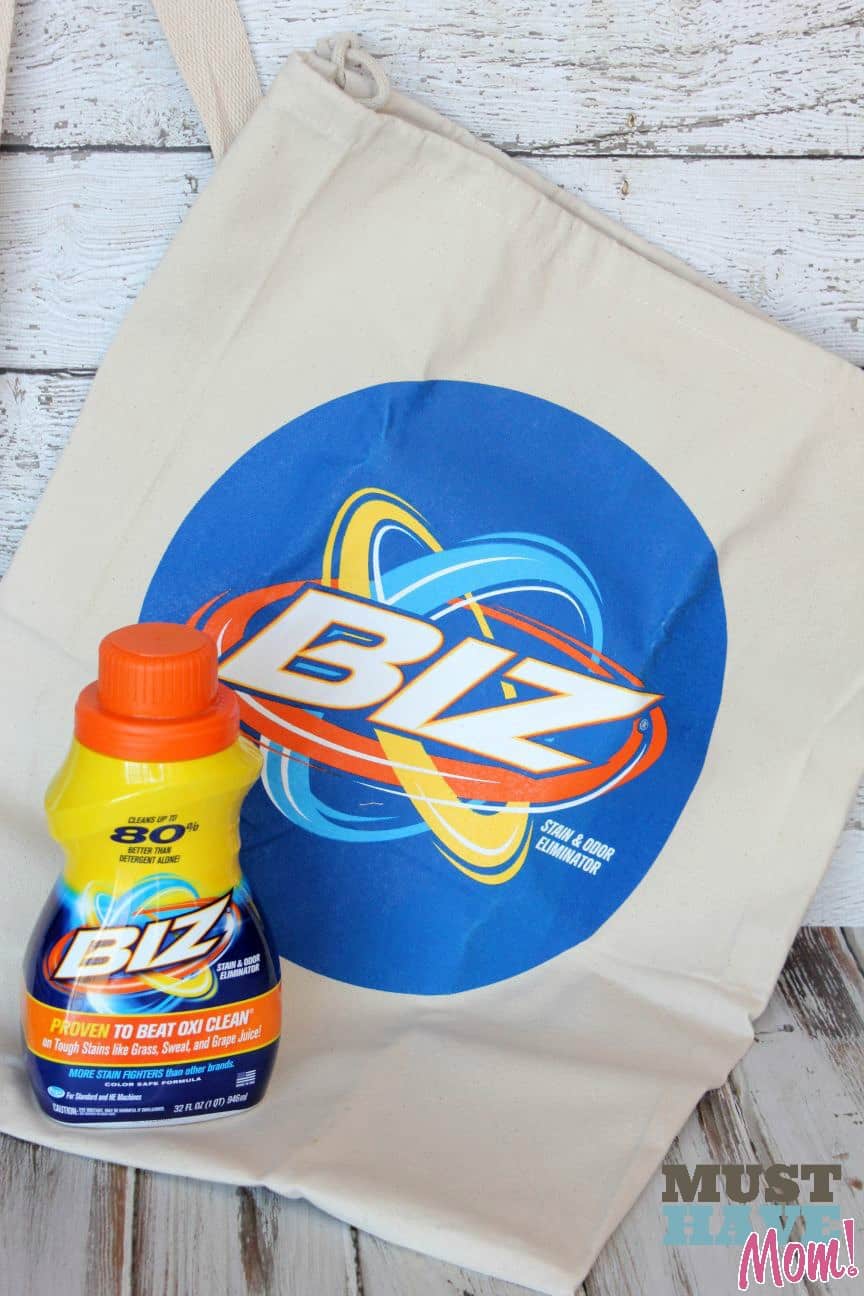 If there is one thing I never seem to run out of around here it is stained clothes! My kids are always getting stains on their clothes and I am always trying to stay on top of them. I've tried a lot of different products. Some worked and some didn't. Biz has been around since my Grandma's days of stain removal and is still around!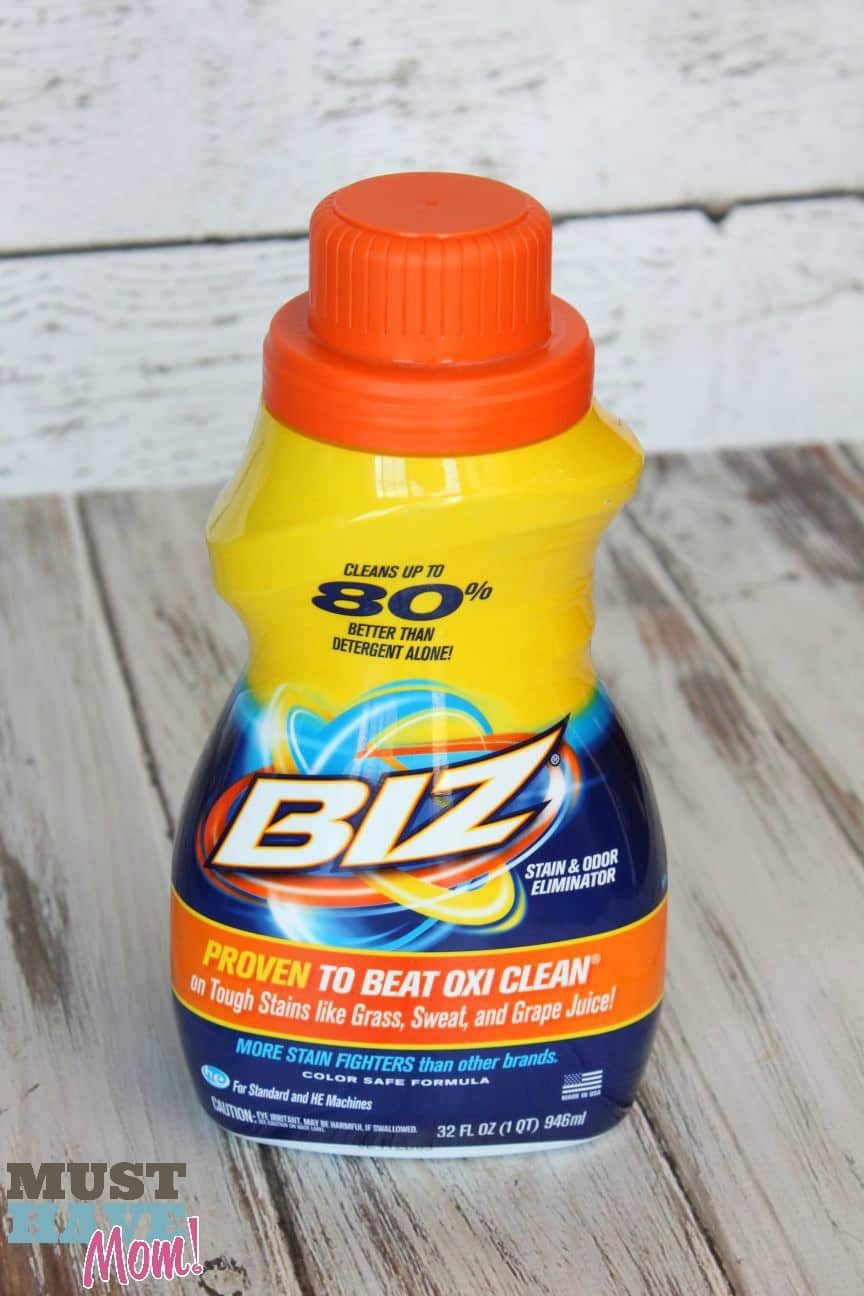 Biz recently underwent a 21st Century makeover while maintaining the same stain fighting ingredients that made Grandma rely on it. Check out the new bottle! I decided to put it to the test on my kids worst stains and see if it performed as well as they say it does.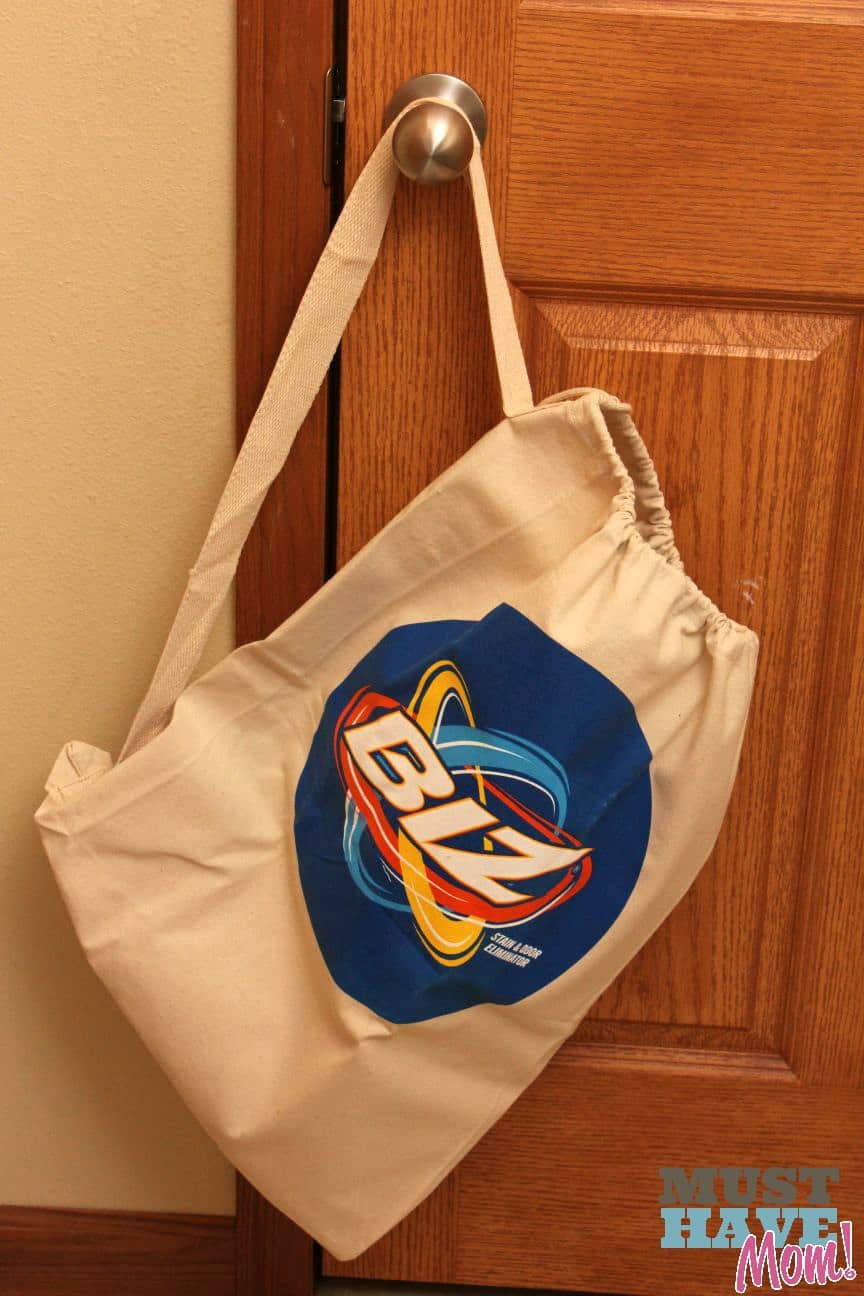 I got my very own "Biz Bag" which I used to separate out my kids stained clothes from the rest of the laundry. It never fails that a stained shirt will get tossed in the dirty laundry basket and go through the wash without being pre-treated, only to set the stain in the dryer and never be able to get it out. I highly recommend designating a bag for stained clothes only! This ensures you can properly treat stains and save those clothes! Mine hangs on the laundry room door.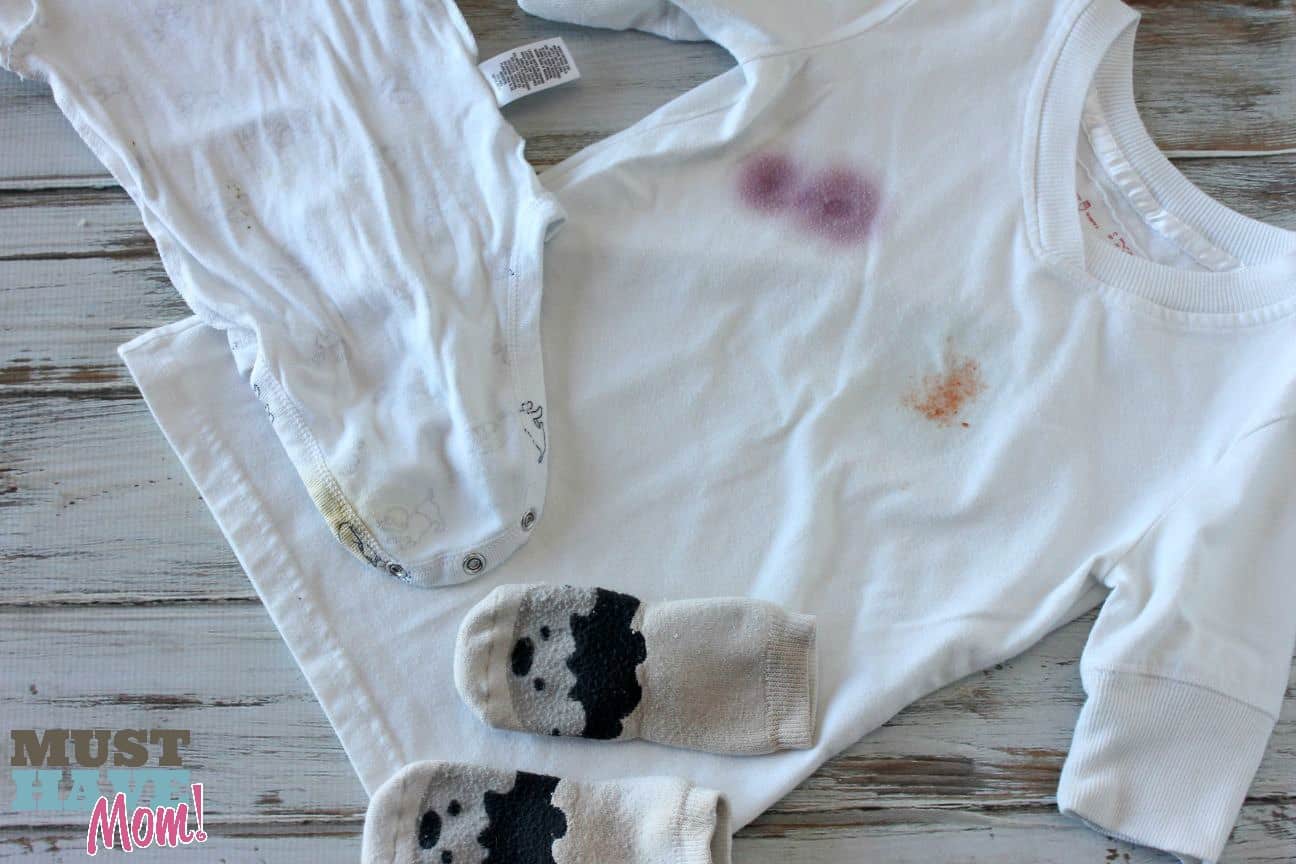 I rounded up some stained clothes which aren't hard to come by here.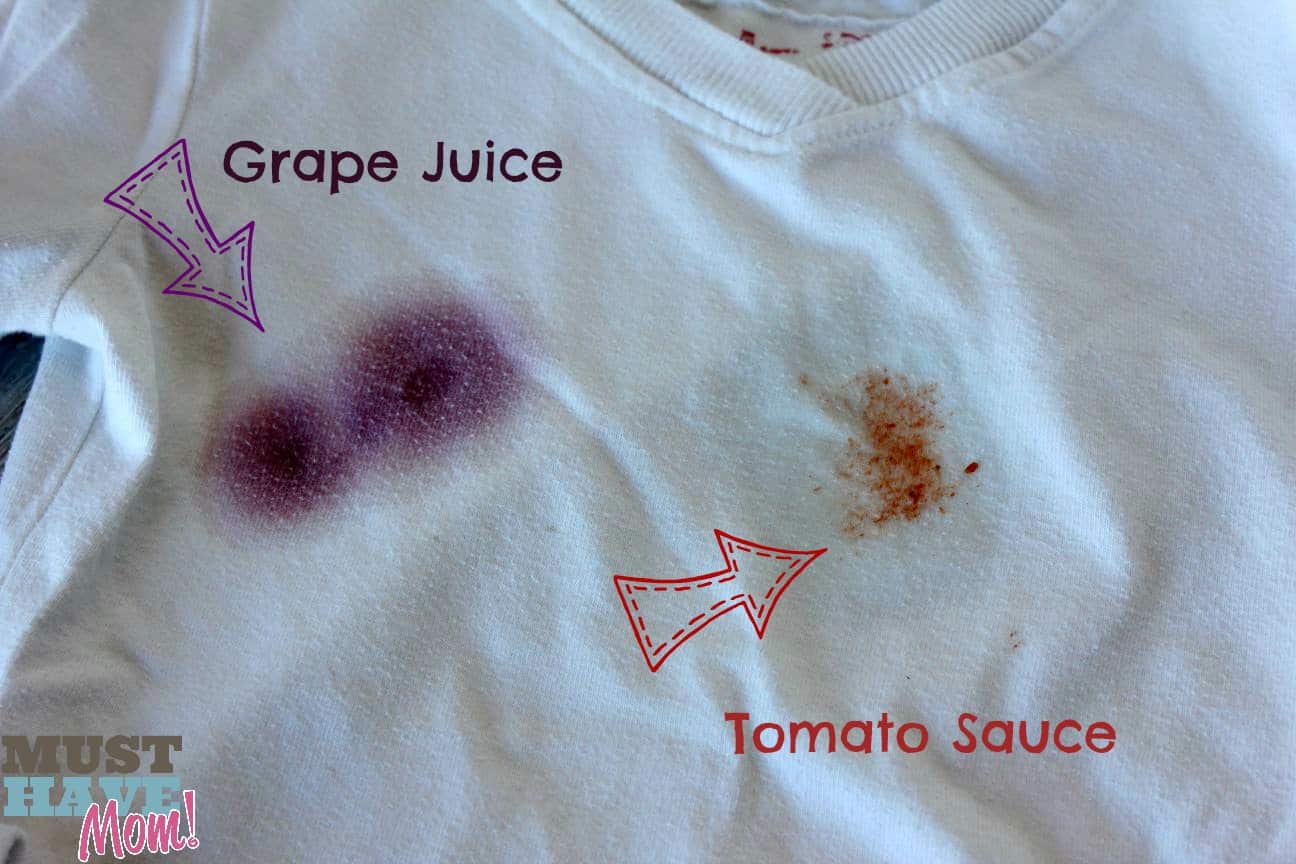 I wanted to put two of the most commonly found stains (at least in my house!) to the test. Grape juice stains and tomato sauce stains seem to be particularly difficult for me to get out of my kids clothes. We drink a lot of grape juice to prevent the stomach flu and my hubby is Italian which means we eat a lot of tomato sauce!
Biz contains more stain fighting ingredients and is formulated to handle all 4 types of stains. No one single ingredient cleans all stains. That's why Biz uses ingredients to fight all four types of stains and doesn't cut corners by excluding ingredients from their stain fighting formulation.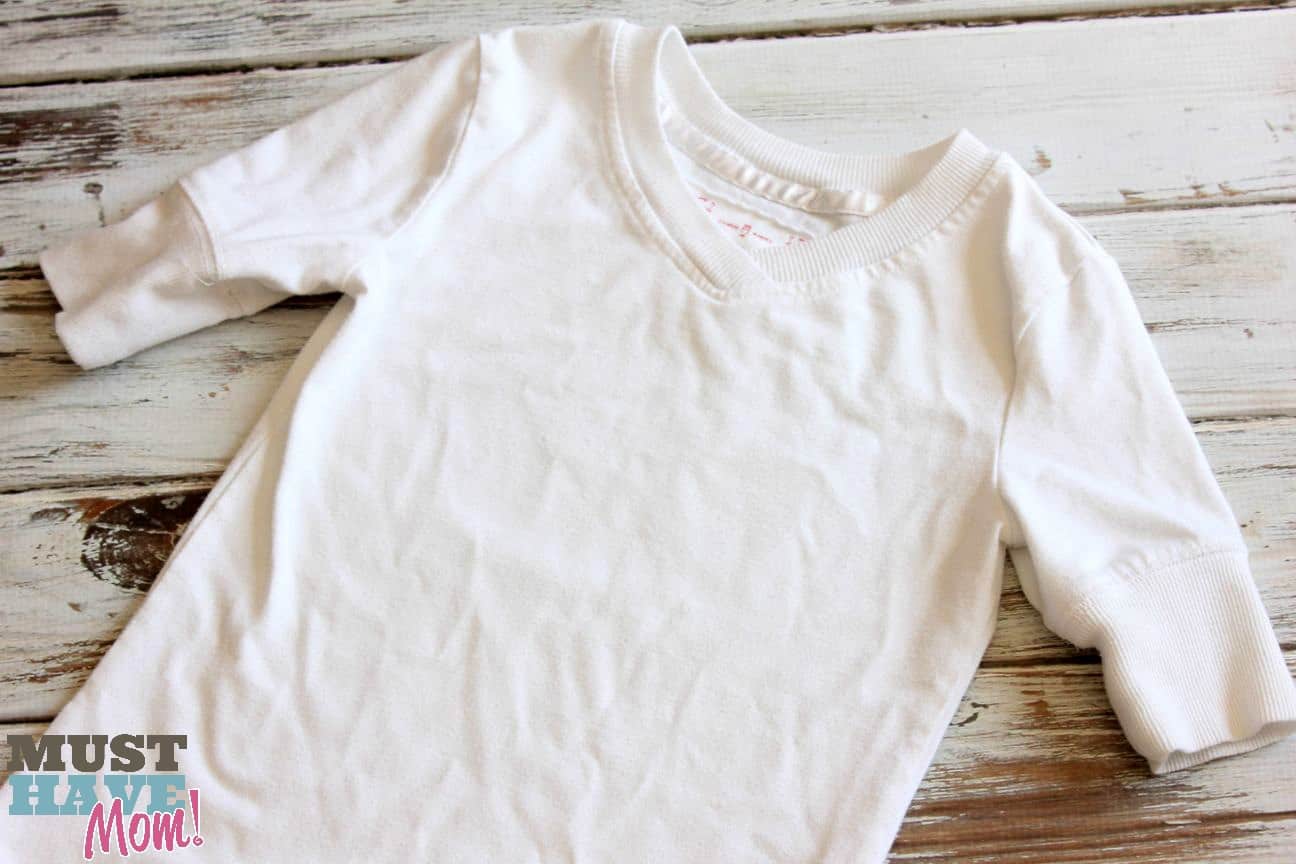 I poured Biz directly on the grape juice stain and tomato sauce stain and added it to the load of laundry with my homemade laundry detergent. It came out looking white and stain free! I was so impressed that it looked like this after one washing! After having to pre-treat grape juice and tomato sauce stains multiple times in the past, I haven't ever had such great results after just one wash. Biz did a fantastic job removing the stains!
Like Biz on Facebook, follow @BizStainFighter on Twitter and check them out on Pinterest! You can save $1 on Biz by printing out the coupon! Find where to buy Biz at a store near you!
Do you remember your Grandma using Biz? Do you use Biz on your laundry?