The Best No Waste Household Cleaners
In an effort to remove toxins from our lives and make as many clean swaps, as I can, I have noticed that many of the green cleaning products we use still come in plastic one-time-use containers. I have found multiple-use containers that offer no-waste household cleaners in tablet form so you can feel good about doing all you can to eliminate toxins and go green.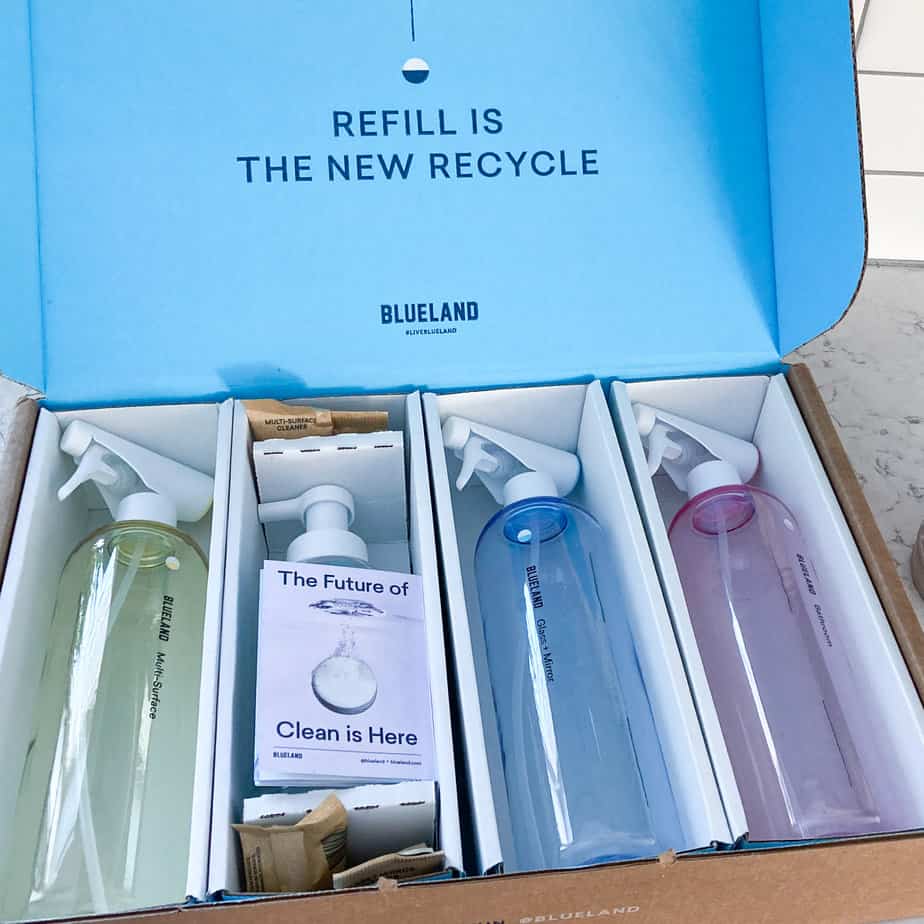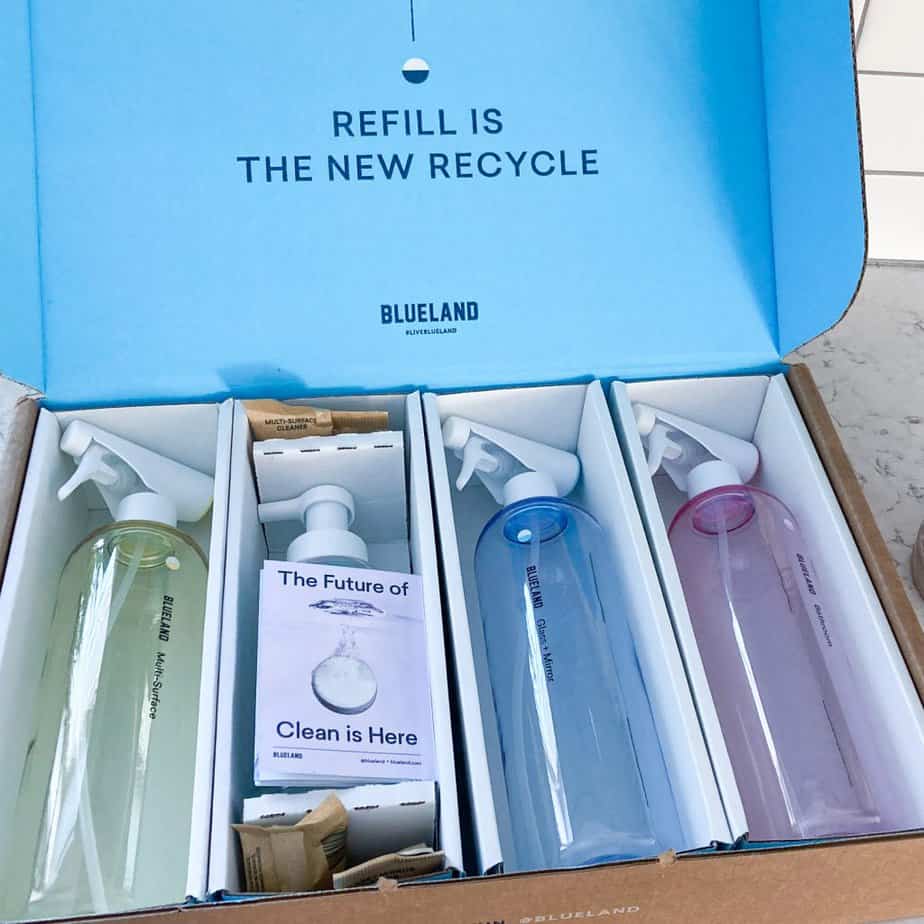 Blueland is reimagining conventional household products to eliminate single-use plastic and make it easy to be eco with innovative, tablet-based refillable products designed to be mixed with household tap water – saving consumers money, space, and waste. Blueland was the first to create and bring the tablet form factor to market across a range of cleaning products — from hand soaps and cleaning sprays to laundry and dishwasher tablets. The brand was founded by a mom, Sarah Paiji Yoo, who is looking to create a safer planet for her children to grow up in.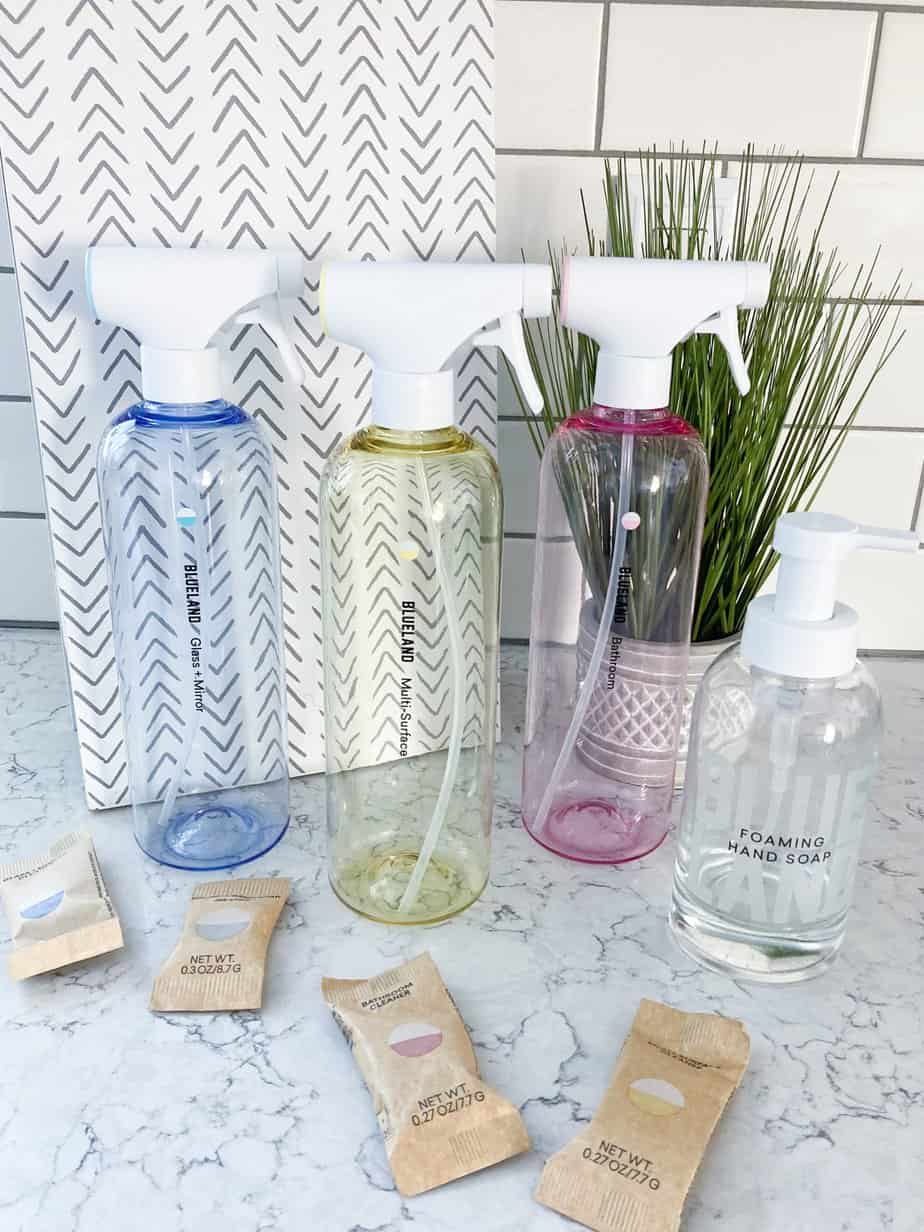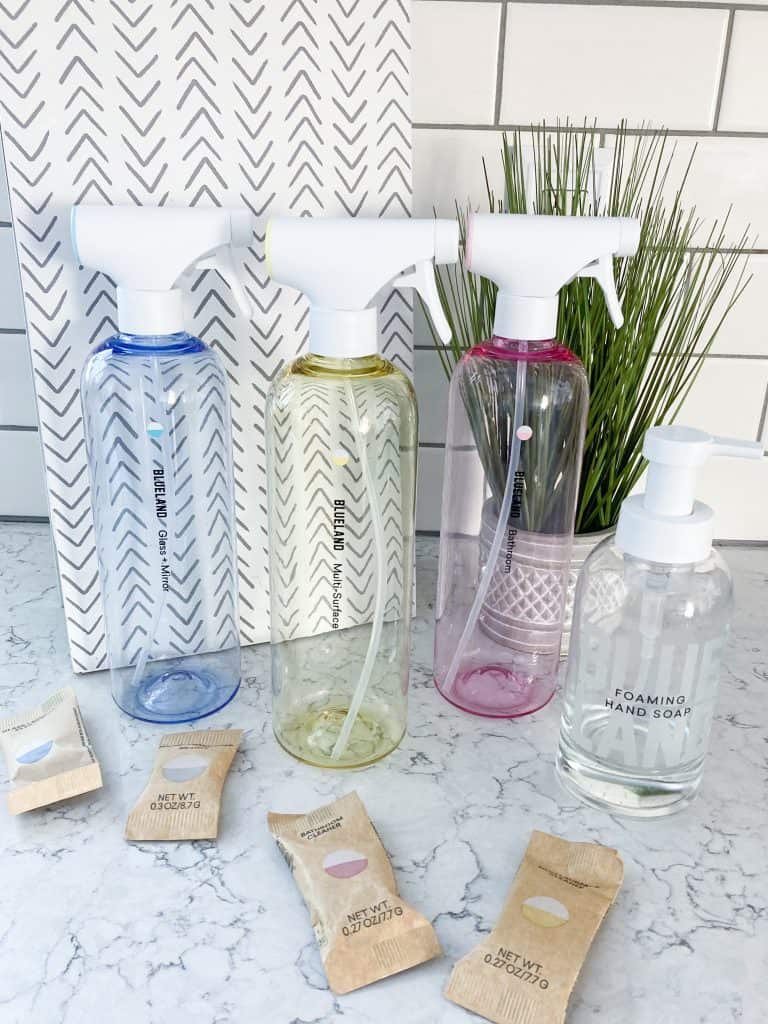 No Waste Household Cleaners
Plastic was meant to last forever, but most of it is only used once. Much of it enters our oceans, and that has toxic effects on everyone. Did you know that we eat a credit card's worth of plastic each week? 90% of the water we drink and the food we eat contain microplastics. Blueland products have helped to eliminate over 1 billion single-use plastic bottles from landfills and oceans since 2019.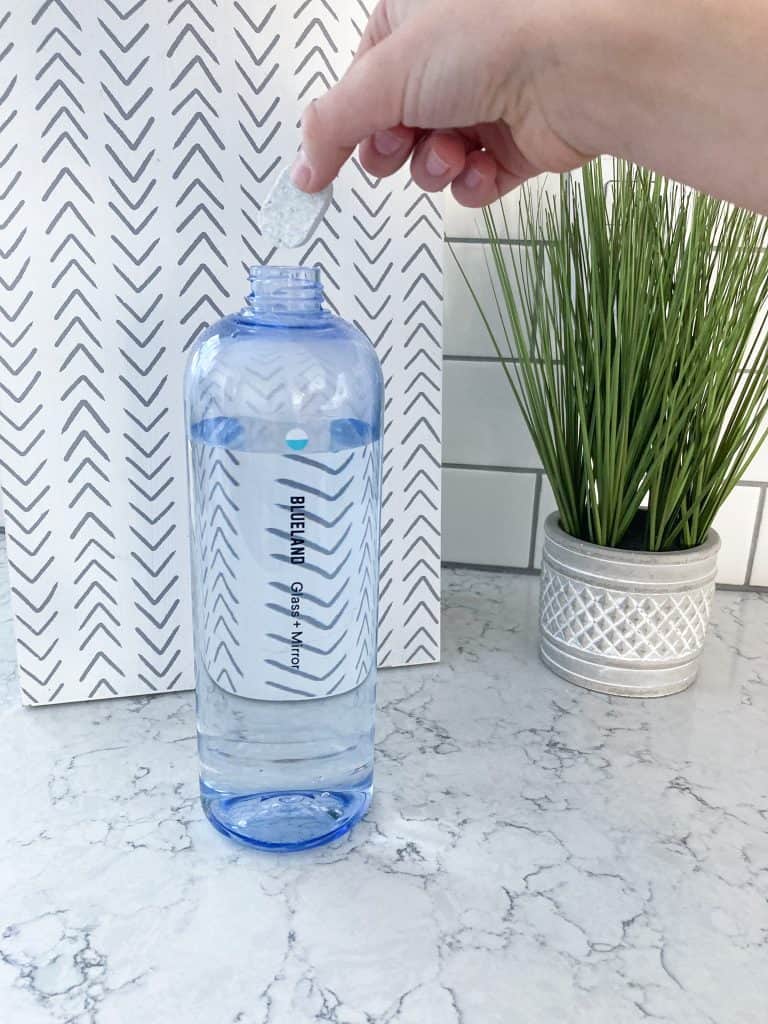 Tablet Cleaners
Blueland features tablet cleaners that are so easy to use. Just fill the reusable bottle with warm water, drop in the tablet, and let it dissolve, then clean it as you normally would. All Blueland tablets come in packaging that is recyclable, compostable, or both so you can ensure not only is your cleaning product green and nontoxic, but so is the packaging. The tablets make it easy to store refills without taking up much space in the cupboard! I love freeing up space and still being able to have plenty of supplies on hand.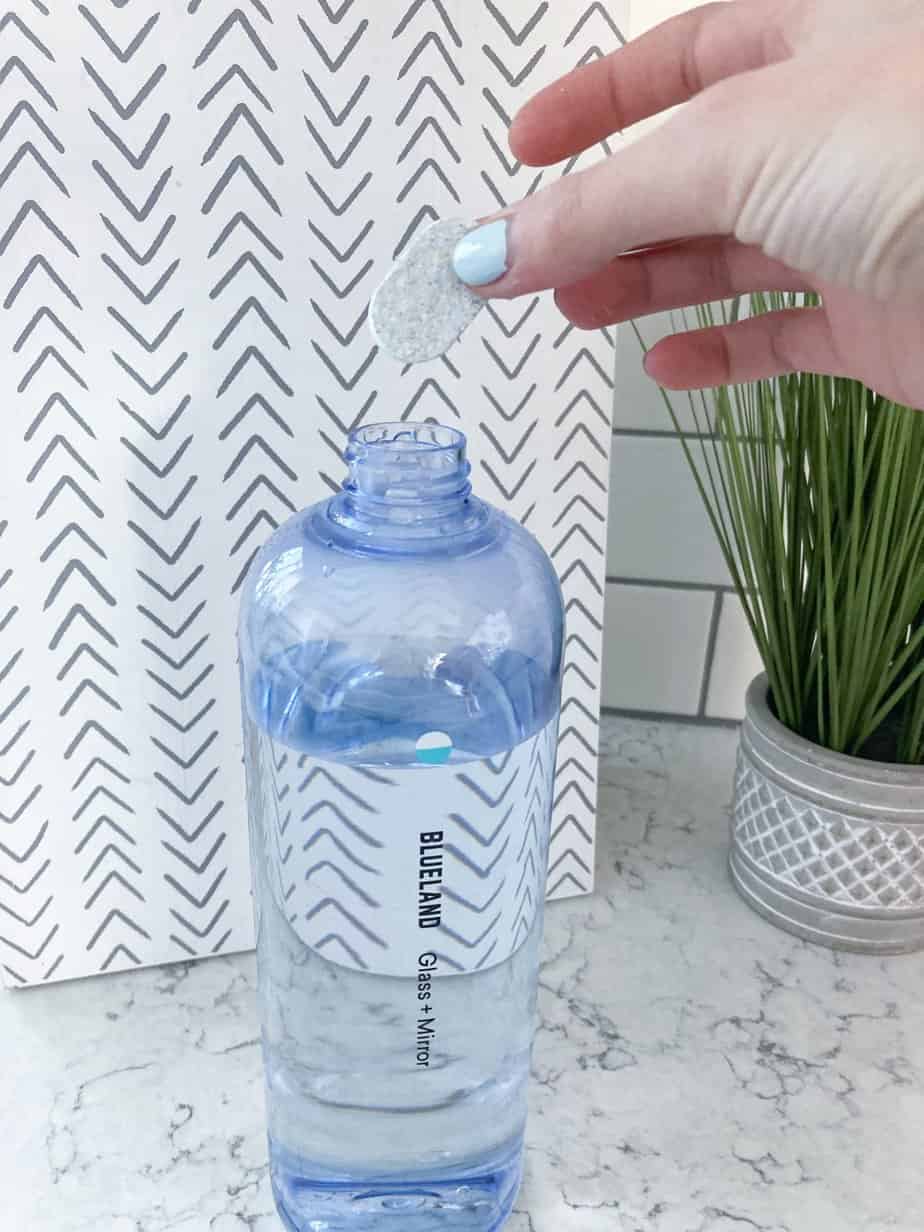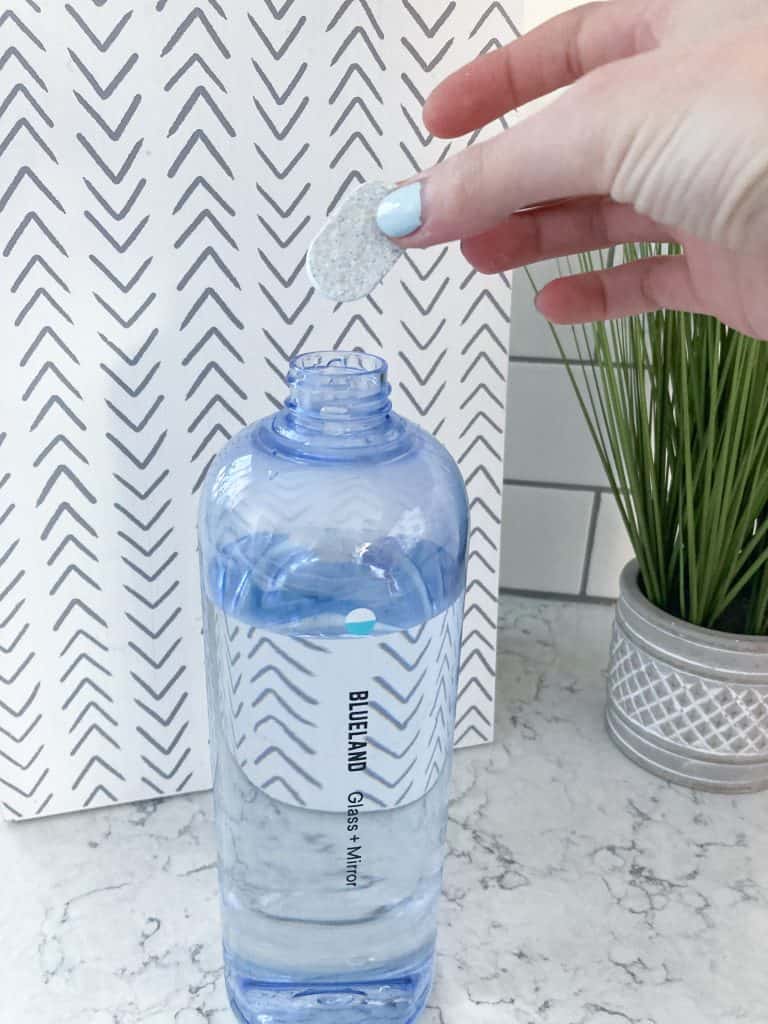 The Clean Essentials
I recently tried out the Clean Essentials Kit from Blueland. This kit features:
Hand Soap, Multi-Surface Cleaner, Bathroom Cleaner, and Glass + Mirror Cleaner. They all boast clean ingredients made with plant-based and planet-friendly ingredients that are independently tested to effectively perform alongside major brands.
Each cleaner comes with a reusable bottle and one tablet of the cleaner or soap. These tablets are made without parabens, phosphates, ammonia, VOCs, chlorine bleach, or phthalates. They are all sourced from ingredients that are vegan, gluten-free, soy/nut free, and are all Cradle to Cradle Certified™, Leaping Bunny (cruelty-free), and an EPA Safer Choice.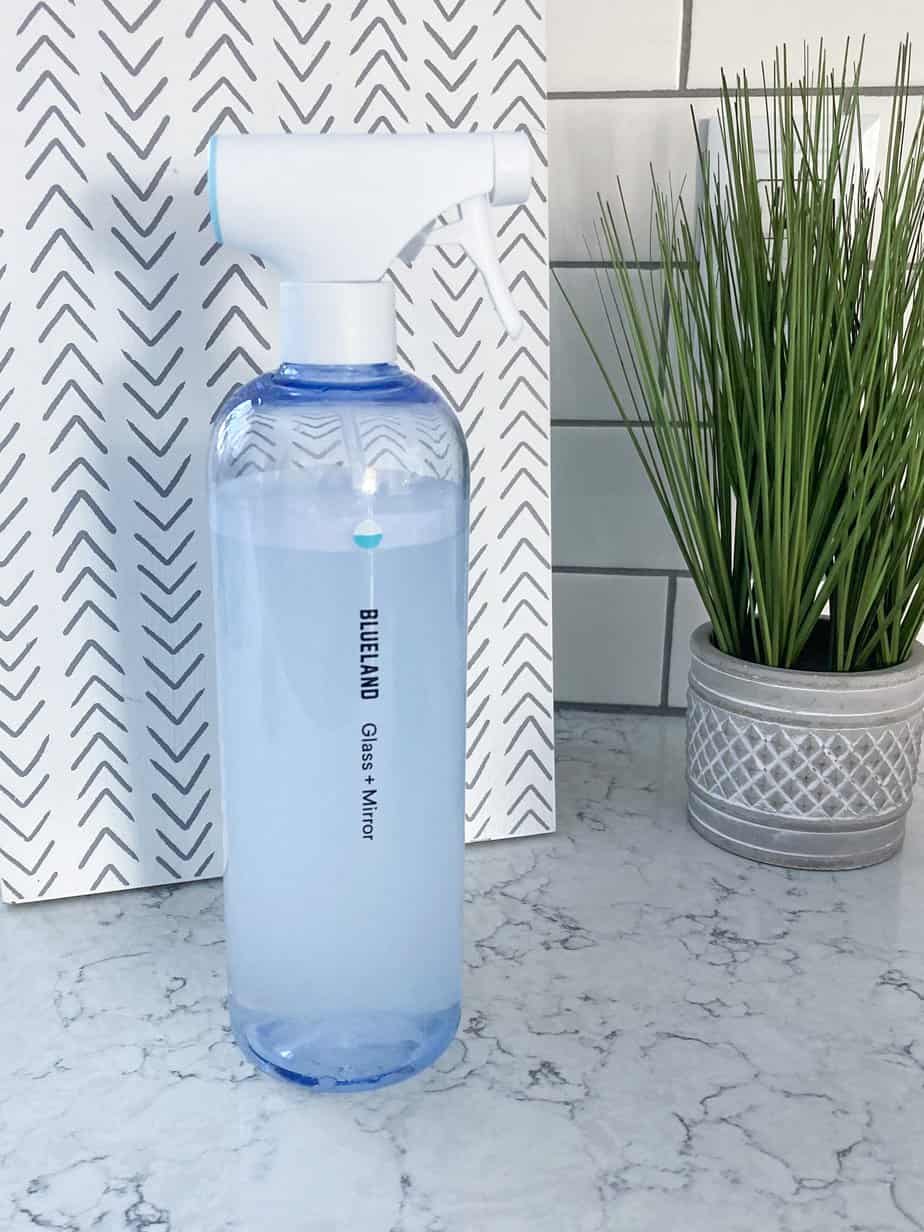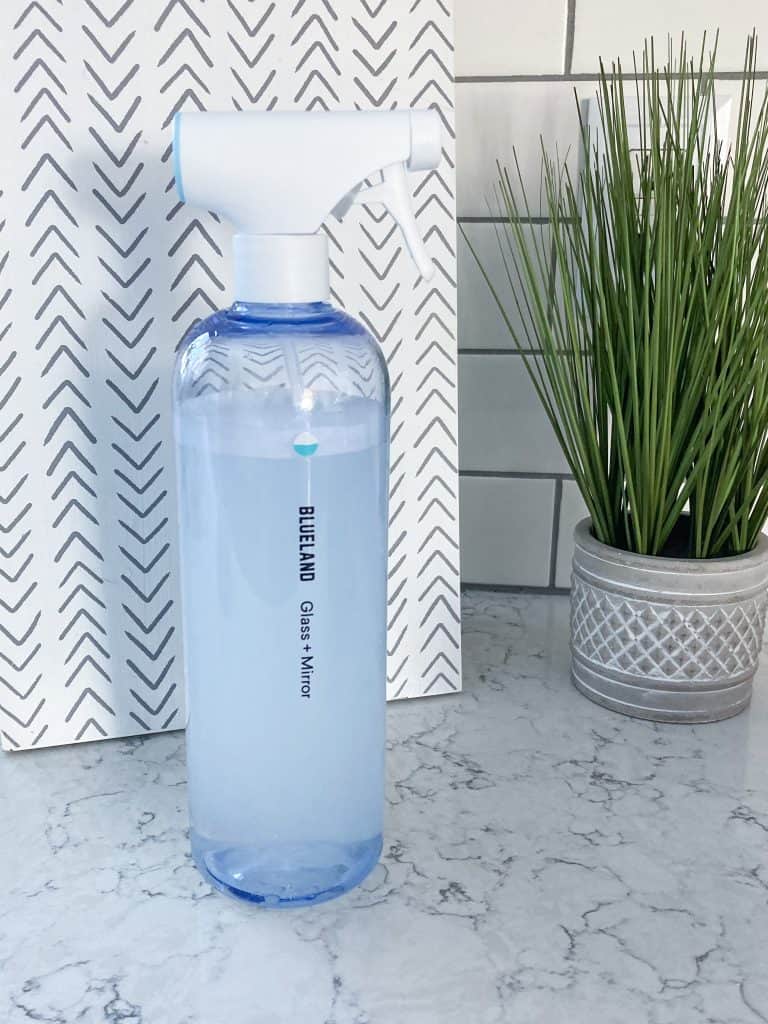 My Thoughts on the No Waste Household Cleaners
The Blueland cleaners are very easy to use and very effective! The bottles are a nice size and are easy to hold with one hand and spray. This kit was the perfect combination of cleaners to clean the whole house! I easily cleaned everything with lots of product left afterward. It works great and smells good too. I LOVE the tablets because they are easy to store without taking up space. It is all very convenient and I love that we are reducing the amount of plastic we use at the same time.
You can also try Blueland risk-free for 30 days and they feature 100 days of free returns. What's stopping you from trying out Blueland?