How Stay At Home Moms Can Earn Money Blogging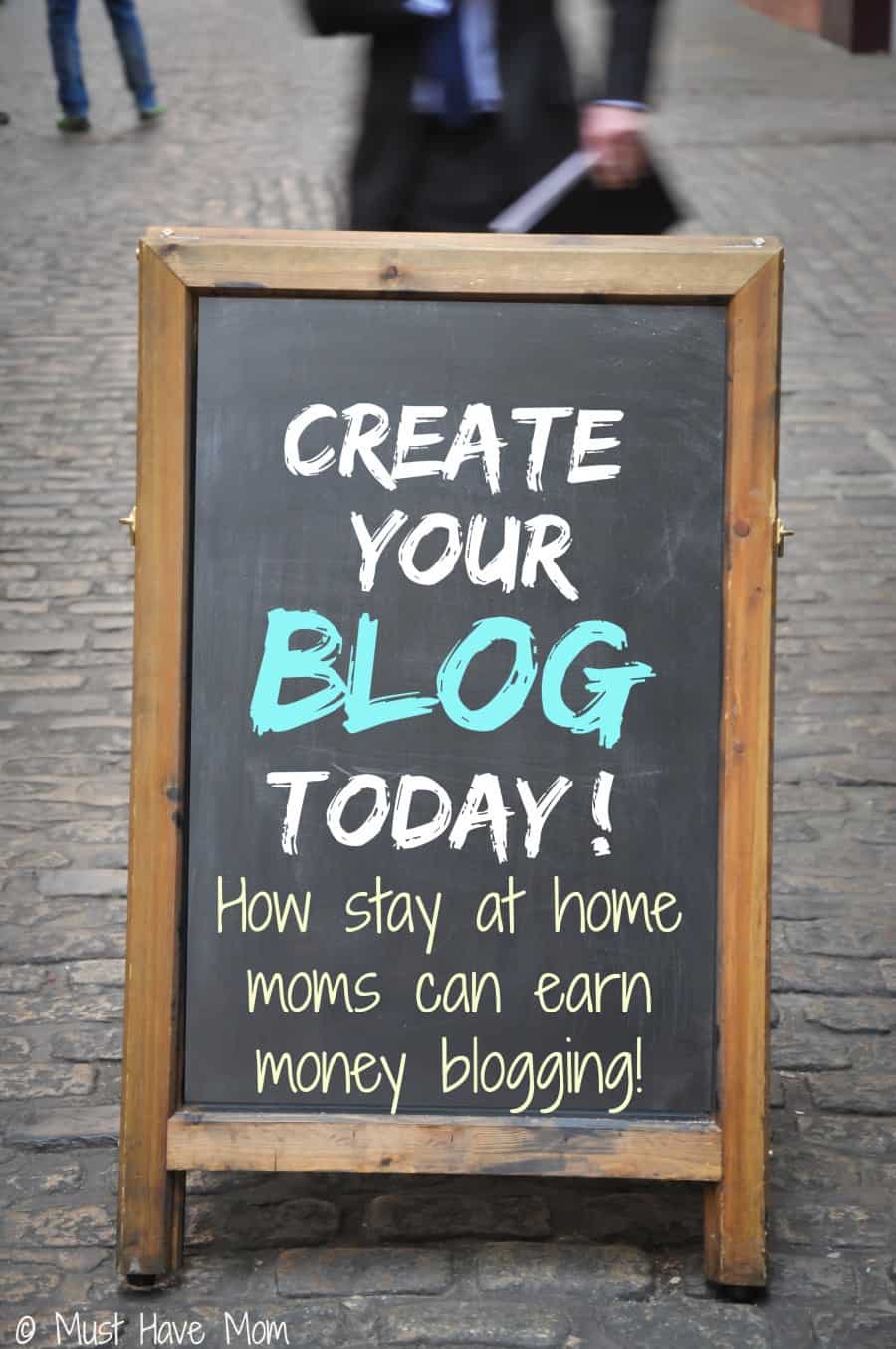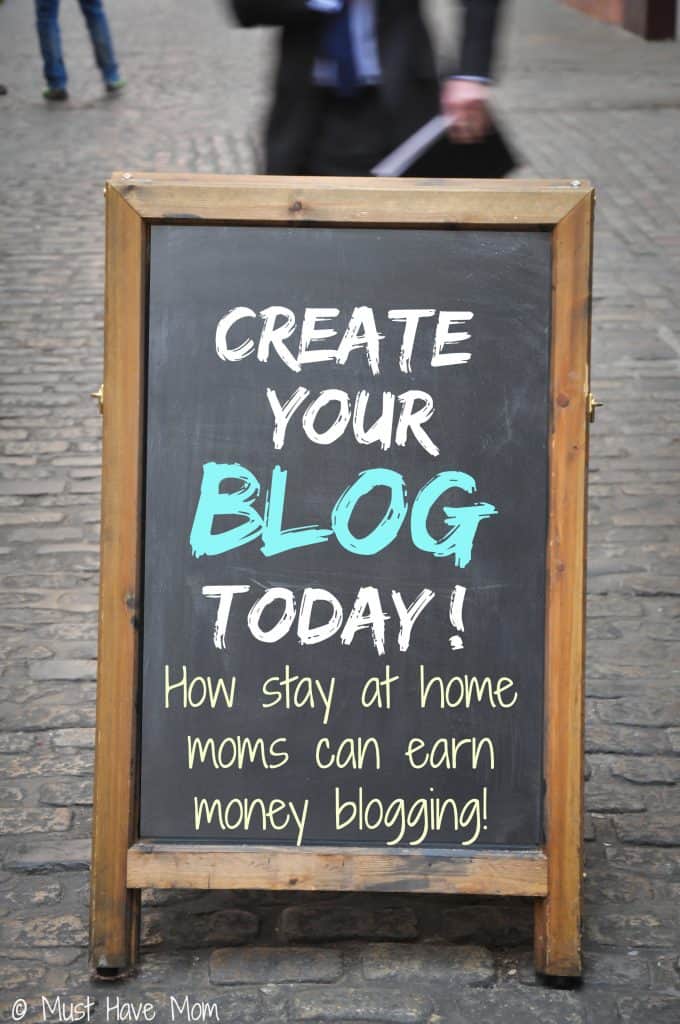 Are you a stay at home mom looking for a way to help make ends meet? You don't want to go back to work and you can't justify the cost of daycare, so how can you contribute to the family income? I was faced with this very question and it brought me to the place I am at today. I am a blogger earning a very good living. Stay at home moms can earn money blogging and make it more than just a hobby.
My journey as a blogger began 7 years ago after the birth of my daughter. I was working as a labor and delivery nurse in a large hospital. I loved the adrenalin pumping action that my job as an RN provided me and naturally after deciding to stay home with my daughter I was left feeling a bit bored. She was my firstborn and she didn't do much. I had a lot of hours in my day that needed to be filled. I needed a purpose. I didn't want to go back to work and place my daughter in daycare but I definitely wanted something to accomplish each day beyond my role as mom.
When my daughter was 6 months old I started blogging after discovering blogs online in an effort to connect with other parents. I was intrigued by blogging and I began doing it as a hobby. I looked forward to the challenge of learning new things and teaching myself all sorts of things. It was something purposeful and fun that I loved doing.
What began as a hobby for me 7 years ago has now turned into my profession. While I used to plan on returning to work as an RN once my kids were in school, I now have surpassed my income I made as a nurse and plan to continue blogging as my full time profession. It has been a huge financial blessing to our family and I absolutely love my job.
Are you feeling like you need a purpose and need something to accomplish each day outside your role as mom? Do you need extra money to help pay the bills? Blogging is a great way to make an income from home while still being able to set your own hours and be home with your kids. You can start a blog just like I did!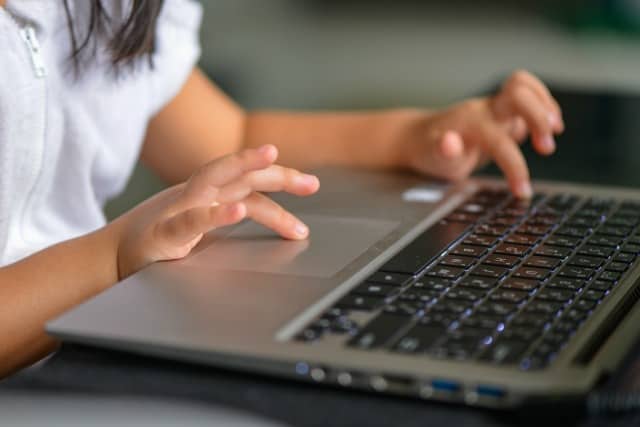 Here are 5 easy steps to getting started blogging!
1.) Find out why you want to write. Are you great at DIY furniture makeovers and you want to share your skills with the world? Are you the best baker in the PTA and you want to share your recipes? Do you have a unique view on parenting that the world should read about? Whatever you are great at, hone in on it and make it your focus. Do what you are already good at.
2.) Now that you have a goal and purpose you are ready to start a blog. If you aren't familiar with blogging this can seem like a daunting task but it really is a learn as you go process. Begin by finding a domain name you like. You will need to figure out what URL you want and see if it is available. You can use the free domain checker below. Just type in your desired URL and see if it is available:
Once you find a URL you like that is available you can click to register your domain so no one else takes your domain name.
3.) Pick a platform. Two of the most popular platforms to blog on are Blogger and WordPress. I started out blogging on Blogger because it was free. Once I got serious about using my blog as a source of income I moved to WordPress. You need to decide what your goal is with blogging. If you purely want to do it for fun, and not for money then I'd recommend starting out on Blogger. If your goal is to make money blogging then I would start on WordPress. I wish someone had told me that a long time ago because it would have saved me a year of headaches when I switched from Blogger to WordPress. WordPress offers a lot more control over your site and you own your site and it's content, unlike Blogger which is at the mercy of google and can be shut down without your consent. To truly own your site you will want to use WordPress.org which is also free (wordpress.com does not allow advertising so if you want to make money at all don't use wordpress.com) but you will need to pay for hosting (which is free on Blogger).
When you are just starting out your hosting fees will be minimal since your site will not be large and your traffic will be small. As you grow you can adjust your hosting needs. I recommend starting out with Bluehost as they offer a very affordable hosting plan that starts at just $3.95 a month AND you get a free domain, free site builders, unlimited bandwith, instant set up and 24/7 support. I haven't seen a cheaper plan out there that offers everything Bluehost does. It's a great host to start without a big budget commitment.
4.) Once you have set up your domain and chosen platform, along with hosting, then you are ready to start blogging! The key to making an income blogging is to create amazing content. Why would someone want to visit your site? Because you have great content of course! You need to start getting traffic to your site and the way to do that is to create engaging content that will draw people in. Begin by doing whatever you are best at and sharing it. Take great photos in natural lighting and share what you know through your blog and social media.
5.) The next step to get you on your way to making an income with blogging is to start networking and learning. I have been in this space for 7 years and I have amazing online blogger friends who I chat with daily. Start visiting other blogs within your niche and form relationships. Start commenting and sharing their content and they will likely reciprocate so long as you have amazing content for them to share as well. Now the learning curve begins! There is so much to learn and I have so much to share with you. It has taken me 7 years to really nail down a method to making a consistent income and I'm going to be sharing all of it with you. Be sure to subscribe to my newsletter so you don't miss out on any of my blogging secrets!
Need cash fast? Check out these 6 weird ways to make extra money! She has some great tips for making extra money that are perfect for stay at home moms!
Have a talent and want to sell your products? Set up shop quick and easy with Shopify. You can quickly set up your very own e-commerce website without any design know-how. You'll be selling your goods in no time, plus there is a 14 day free trial so you can test drive it before committing!