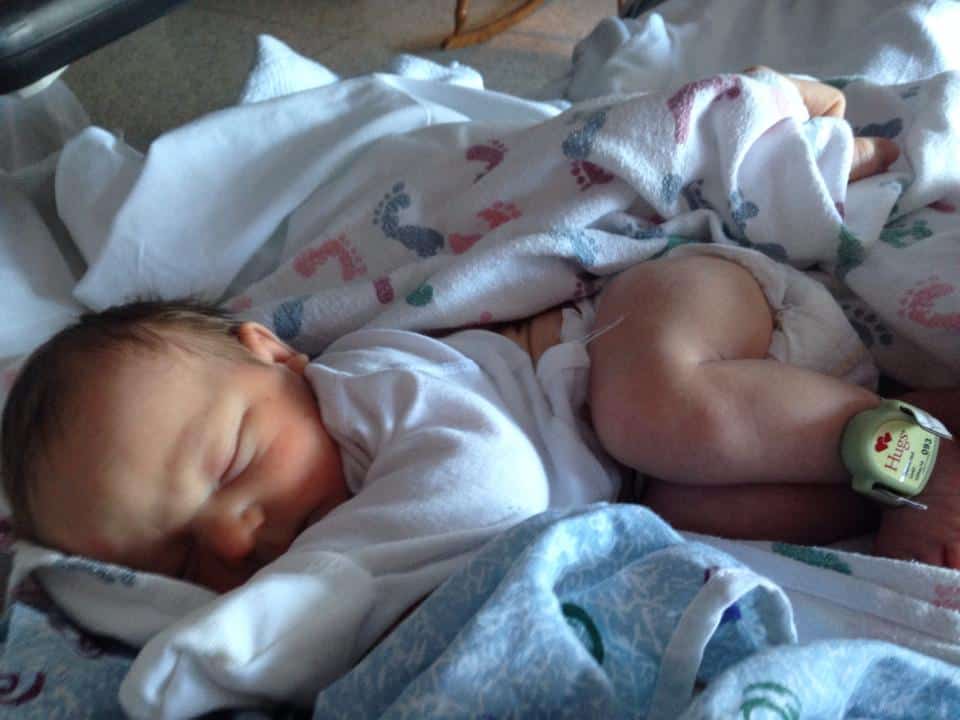 The day my sweet baby Brady was born was filled with joy and trepidation. We had learned just one week before his delivery that he was missing a kidney. It was a blow we weren't prepared for and no one knew if he would suffer from an unknown condition or disease process or if he would be perfectly healthy but missing a kidney. His birth was unlike my other children in that I really didn't know how he would be once he arrived. Would he be healthy? Would his life be filled with struggles? It was a heavy weight on my shoulders.
When he came out crying and beautiful I let go of my fears and drank up his beautiful presence in my arms. It turns out my baby is healthy and the happiest baby I've ever met in my whole life. He is filled with life, love and smiles. Tomorrow he turns one year old. We still don't fully know the status of his kidney function and how it might effect his future but so far he is doing amazing. I'm looking forward to a follow up appointment in which we will re-scan his kidney and pray for super kidney growth as it was lacking during our last check up. He's my little miracle baby and I cannot even begin to express the joy he brings to my life each and every day.


Now here we are 364 days after his joyous entrance into this world. Tomorrow Brady will turn one year old. Once again I find myself filled with emotions. I'm so happy that he is healthy and has hit so many milestones. I'm also so sad that his first year flew by SO fast! He is my last baby and it's so bittersweet when you know you are done having babies and they hit those milestones because you know that it's the last time you will watch your child crawl for the first time, or take their first steps. I'm desperately trying to soak up each and every special moment because before I know it he will be heading off to Kindergarten.
Pampers understands how important the journey of parenthood is and this video may have made me tear up a little! Pampers has been there since the first day we met Brady through today. Pampers Swaddlers is Pampers softest diaper and offers up to 12 hours of overnight protection. We trust them to give us leak free nights for a better night's sleep. I've always loved the color changing wetness indicator that signals when baby may need to be changed. No peeking required! Pampers listened to moms who said they wanted the Pampers Swaddlers softness they know and love to be available throughout their diapering years so now Pampers Swaddlers are available up to size 6!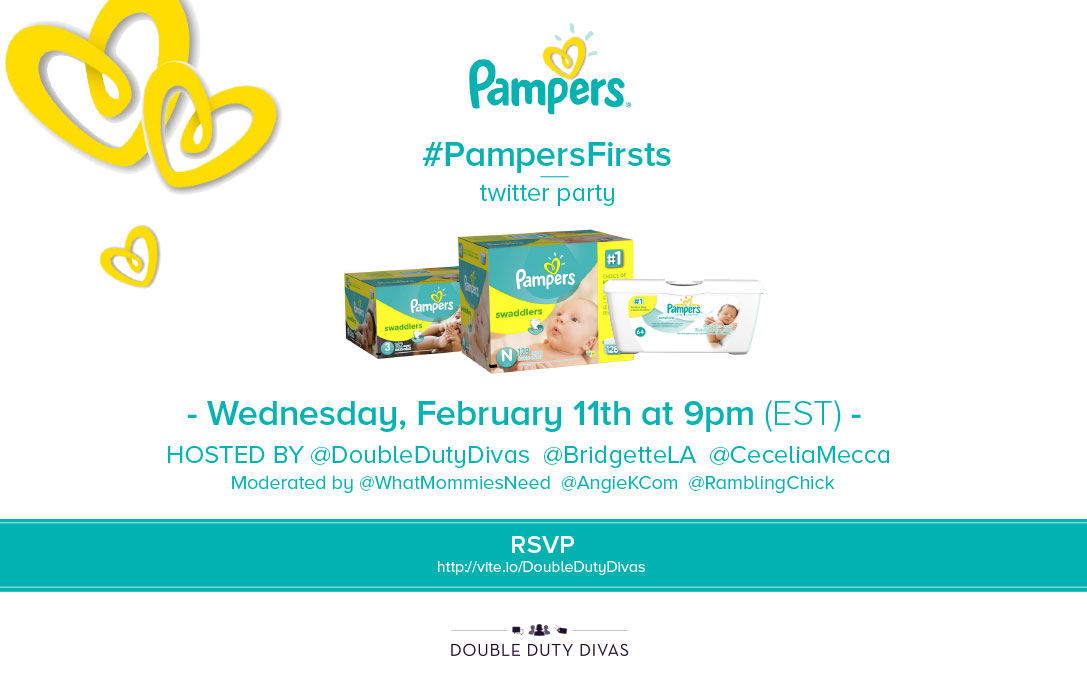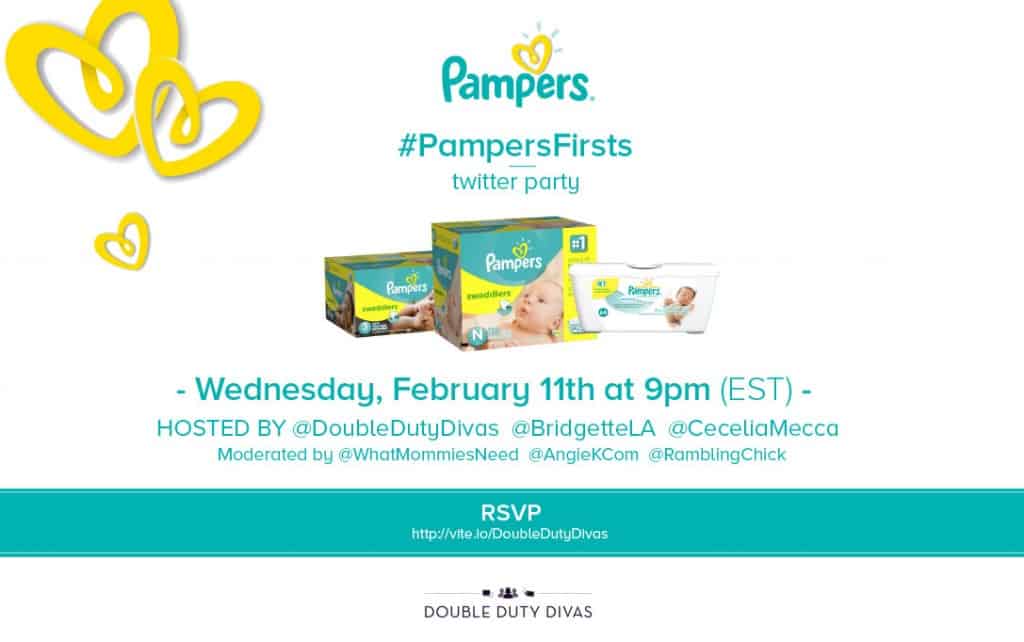 Join Pampers in their #PampersFirsts twitter party tomorrow, February 11th at 9pm EST for a chance to win great prizes! RSVP here: http://vite.io/DoubleDutyDivas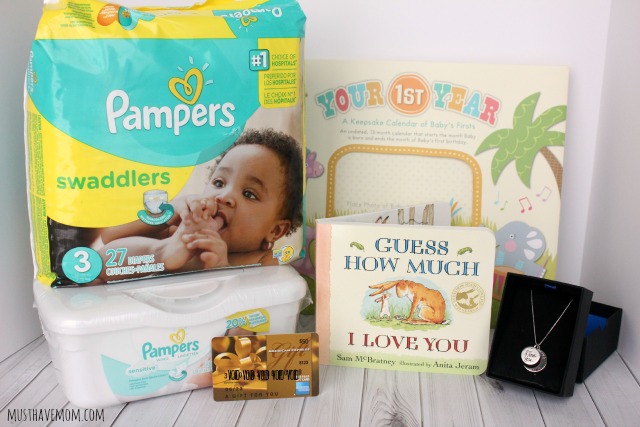 Win! One reader will win this awesome Pampers Prize pack which includes (estimated value $100):
Pampers Wipes
Pampers Swaddlers Size 6
"Love You to the Moon and Back" Necklace
"Guess How Much I Love You" Board Book
Baby's First Year Keepsake Calendar
$50 AmEx Gift Card
Enter the Pampers Giveaway below 🙂
What was your favorite milestone that your baby reached?
*
*This review was made possible by Double Duty Divas and Pampers. I was provided product free of charge to facilitate my review, but all opinions are 100% mine.