6 Weird Ways to Make Some Extra Money
If you've been on the hunt for ways to make extra cash, you've probably seen a lot of the same suggestions repeated over and over. Have a garage sale, do online surveys, mow lawns, sell on Etsy, etc. But there are some stranger ways to earn money that you probably haven't come across yet, and they're totally legit and legal! Here are 6 Weird Ways to Make Some Extra Money!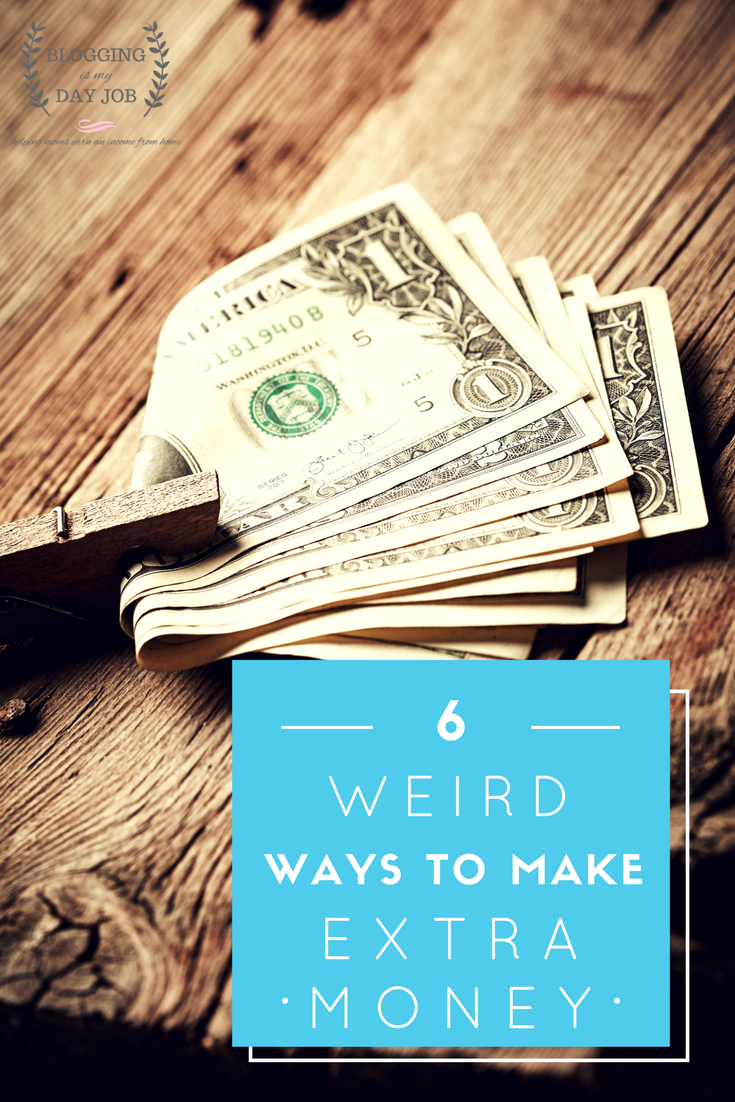 6 Weird Ways to Make Some Extra Money
1. Be a Friend
Who knew being friendly could literally pay? But through RentAFriend.com you could actually make money by pretending to be someone's friend! This sounds like an ABC Family movie plot, but it's actually a legit job. According to a news article on the service, people hire friends for a variety of reasons, ranging from wanting to make exes jealous, to just wanting a companion to an event. Rent a Friend is based on a type of service that's very popular in Asia, and seeing as how it's been in business since 2009, it seems like it's popular enough to be a viable business in the U.S., too. So if you're friendly, outgoing, and okay pretending you're friends with strangers, Rent a Friend may be a fun way to make some extra money!
2. Be a Competitive Gamer
Years ago, most parents told their kids that playing games wouldn't make them any real money. In the age of YouTube, Twitch, and other such services, this couldn't be farther from the truth! But you don't have to be a super-popular YouTube gamer to make money with your gaming skills. Instead, compete in game competitions! You can make literally millions in prize money! The catch is that you have to be good at a popular game. Being the best at some indie mobile game won't cut it. But the people who excel at Dota 2, League of Legends, World of Warcraft and similar have collectively won millions of dollars!
3. Turn Virtual Money into Real Cash
In most games, trading your in-game currency for real money is against the terms of service. But other games allow the practice, encourage it, or go so far as to be built around the idea. The trick is finding such games that are actually legit. Some are like traditional games, where you fight monsters, build things, etc., and others are virtual economy-type games, which lack the traditional game structure that makes most games fun (these kinds are most likely to be scams). Two legit games that people have made money off of in the past are Second Life and Entropia Universe. A woman once became a millionaire by selling virtual real estate in Second Life!
4. Be a Competitive Eater
Love hot dogs? Constantly crave hamburgers? You could make some extra money with your eating skills! If you can eat a crazy amount of food in a short amount of time, you could possibly earn thousands in prize money! You can find a list of eating contests across the nation on MajorLeagueEating.com.
5. Sell Body Products
Yes, you read that right- "body" products, not "beauty" products. There is actually some decent money to be made selling things like blood plasma, hair, and even breast milk! Of course, there are requirements to qualify for these money making opportunities. For example, you'll have a hard time selling your hair if you've dyed it. But selling body products like these can really help other people, and also make you a decent amount of cash!
6. Be a Test Subject
If you want to make some extra money as a test subject you don't really need much, aside from a decent amount of courage! Clinical trials also often require that you have some sort of medical issue (including something as simple as acne). If you're not afraid of needles or drugs with unknown side effects, you can help progress medical science and make some money at the same time! And the amount of money can be really good, sometimes in the thousands if the study takes a long time, or is very intensive. You can find a list of clinical trials on ClinicalTrials.gov.
Have you ever tried any of these strange ways to make money?