Organization Ideas for Kids Rooms
Well-meaning parents, grandparents, and other family members seem to think that kids needed ALL the toys and should never have to get rid of anything. I have learned that kids need far less than we think they do. The more toys they have, the less they actually play with their toys. Finding a home for the toys and all the stuff they do have can often be a major chore. These organization ideas for kid's rooms will help you find a place for everything and make sure that you can find things when you need them.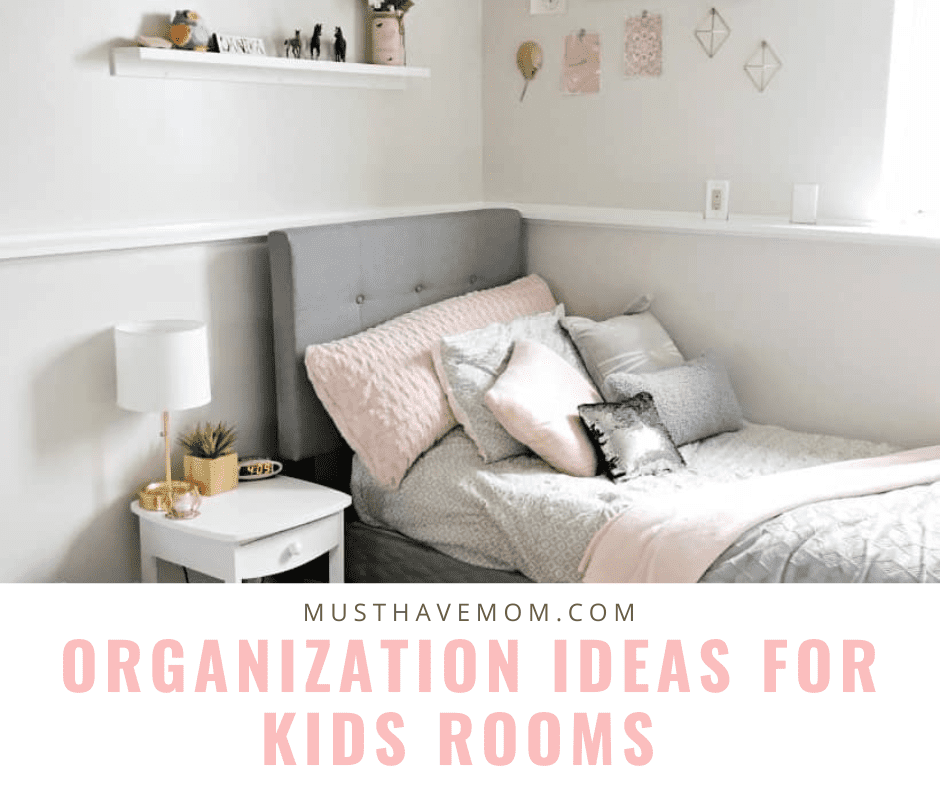 I want everything to have a place and everything in its place. That's truly the only way to stay organized, isn't it? These organization ideas for kid's rooms will help you to find a place for everything and make sure it is easy to put back in its place.
Organization Ideas for Kids Rooms
Storage Bins
Consider getting storage bins for those little toys that need a home. Storage bins are a great way to get the clutter out of the way and make it look clean and organized. As an added bonus it makes it so much easier for kids to keep clean if everything has a clear place to go.
Storage Bean Bags
A storage bean bag has to be one of my favorite inventions for kids' rooms. The Extra Large Stuff 'n Sit ® holds 90+ stuffed animals, which is enough to cover your kids' bed or fill three heaping laundry baskets. If there's still room in the bag, you can store extra pillows, blankets, dress-up clothes, and snow gear, if it's soft, you can use it for stuffing. What makes the Stuff 'n Sit so great?
Made from the highest quality 100% cotton, upholstery-grade fabrics so they won't rip!
All seams are double-stitched so they won't tear or pull out!
They use upgraded, heavy-duty, extra-long, double-sided zippers to not worry about pulling apart (and so little ones can escape when older siblings are ornery!)
Each and every one of their products go through rigorous quality, safety & 'kid-approved' testing before production. My favorite part is they are machine washable on a gentle cycle and then hang to dry.
Organizational Table
If your kid is into art or Legos or anything that seems to create a mess, consider making them a custom desk to help contain and organize the mess. We once made a DIY Lego table that has been a lifesaver in my son's room. One thing I LOVE about this lego desk is that it HIDES the lego mess when my son isn't playing with them and it also ORGANIZES the Lego so he can easily find the pieces he needs when he is busy building.
Pin Organization Ideas for Kids Rooms
We love when you pin our posts. It allows you to find them easier later and share them with your friends.
How do you organize your kids rooms?