Easy Meals For One To Stock Your Freezer With
This post brought to you by American Frozen Foods Institute and the Frozen Food Roundtable. All opinions are 100% mine.
As a mom of four kids I can honestly say that sometimes I forget to eat. I get so caught up in my daily to do list and taking care of my kids that I forget about ME. I'm sure any mom can relate to how busy your day gets when taking care of four little ones. For lunch I let my kids pick an easy meal usually along the lines of mac & cheese, pizza or grilled cheese. Something simple that they like. For dinner I make a meal from scratch that we sit around the table as a family to enjoy. Lunch needs to be simple so I don't spend half my day making it and cleaning up afterwards. While my kids love the easy prep meal choices I often get sick of eating grilled cheese or chicken soup. I have started stocking up my freezer with easy meals for one that I can enjoy while my kids dish on their favorite cheese pizza.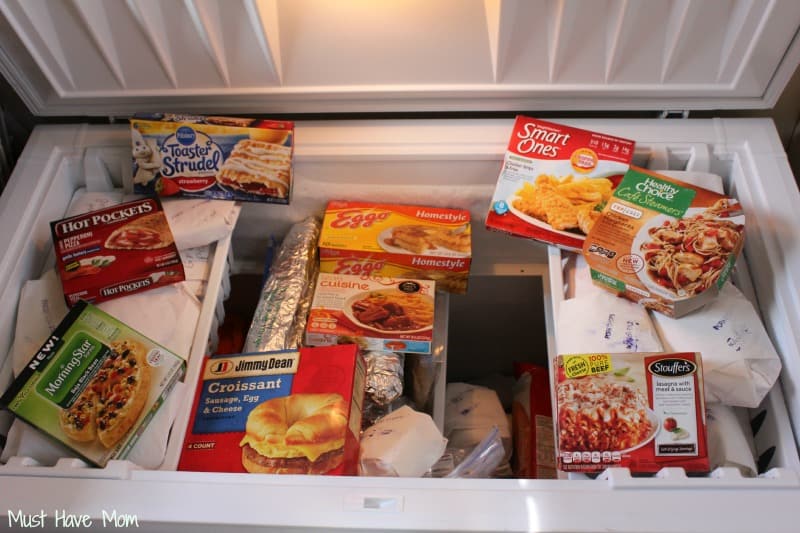 This week I'm giving you a peak at what is stocked in my freezer. Inside you will find an assortment of various foods frozen in time. I make freezer meals and freeze them for easy dinners for our family so you will find those along with a lot of beef and pork. We buy half a cow and half a pig from local farmers which is an excellent way to buy organic meat at a crazy low price. Along with all of that you will find my go to lunches that I can grab whenever hunger strikes! What I love about having a large chest freezer is that I can take fresh foods and freeze them in time to enjoy at a later date. Freezing is an excellent way to lock in nature's freshness, flavor and nutrients and preserve foods at their peak of freshness and flavor so you can enjoy them anytime. When it comes to fresh vs frozen the nutritional benefits can be equal.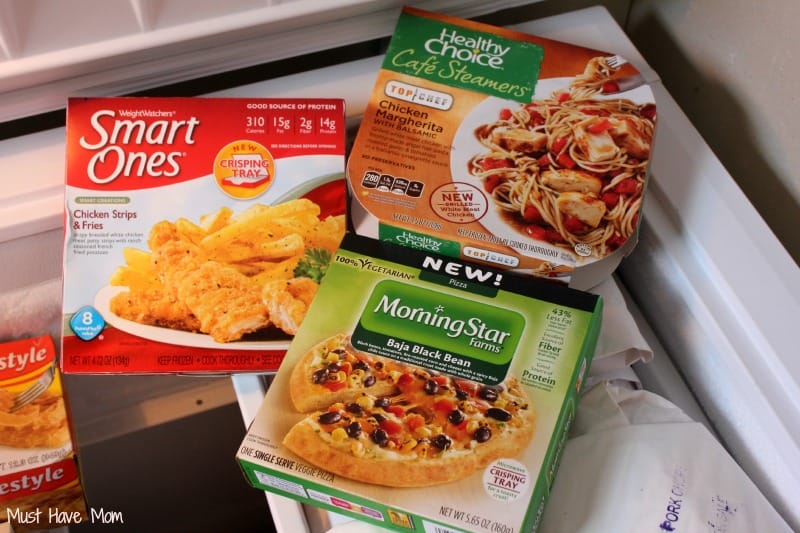 Here are some of my easy lunches for this week. ConAgra Cafe Steamers. The DuoTray Steamcooker makes for a tasty dish that has bright, crisp veggies and juicy chicken. The best part? The pasta is cooked al dente and is not the soggy, overcooked pasta of the past. You know it's good when it's a Top Chef recipe! Heinz Chicken Strips and Fries are my favorite dish to indulge in while gaining only 8 weight watcher's points! The crisper tray means you get crispy chicken and seasoned french fries without all the prep of making it in the oven! The Baja Black Bean single serve pizzas are a step up from the cheese variety my kids go for. Loaded with black beans, tomatoes, fire-roasted corn, cheese and a spicy Baja chile sauces on a whole grain crust, they are an excellent meatless choice.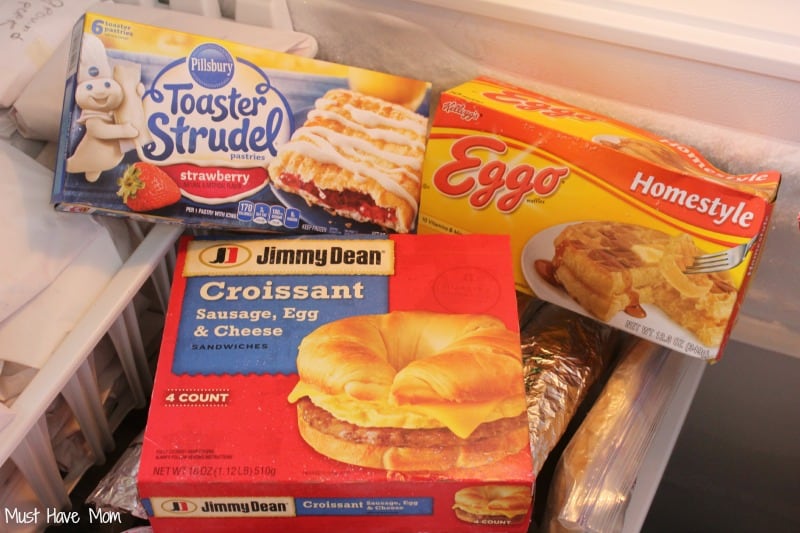 Not only do I often skip out on a delicious lunch when I don't have easy freezer options on hand, but I also turn to freezer options to spice up my breakfast options. While I'm a cereal lover at heart, even the biggest cereal lover can tire of eating it each morning. I like to keep Toaster Strudels, Jimmy Dean Croissant Sandwiches and Eggo Waffles on hand for those mornings when I need a change in routine. My kids will devour them too so it makes for a great change of menu.
You can learn more about the benefits of frozen foods and see why we choose Frozen. How Fresh Stays Fresh to change up our menu routine!
What are your favorite go-to frozen foods?