The Best Bottle That Mimics Breastfeeding!
As a busy mom of four little ones and a former OB nurse I can tell you a thing or two about breastfeeding and bottle feeding. There are hurdles and challenges that come with either form of feeding and today I'm going to share my tips for successfully switching between breast and bottle. The key is to find the right bottle that mimics breastfeeding so you can avoid nipple confusion and the dreaded bottle protest!


I learned an important lesson with my firstborn child. If I ever wanted to leave her for more than three hours at a time then I needed her to take a bottle! I fully intended on breastfeeding her for as long as I could, however I never even gave thought to the role bottle feeding would have alongside my breastfeeding choice. Choosing the right bottle and introducing it at the right time ended up being two KEY factors in my breastfeeding success. You see, in order to successfully breastfeed her until a year old, I needed to be able to leave her on occasion for more than a couple of hours.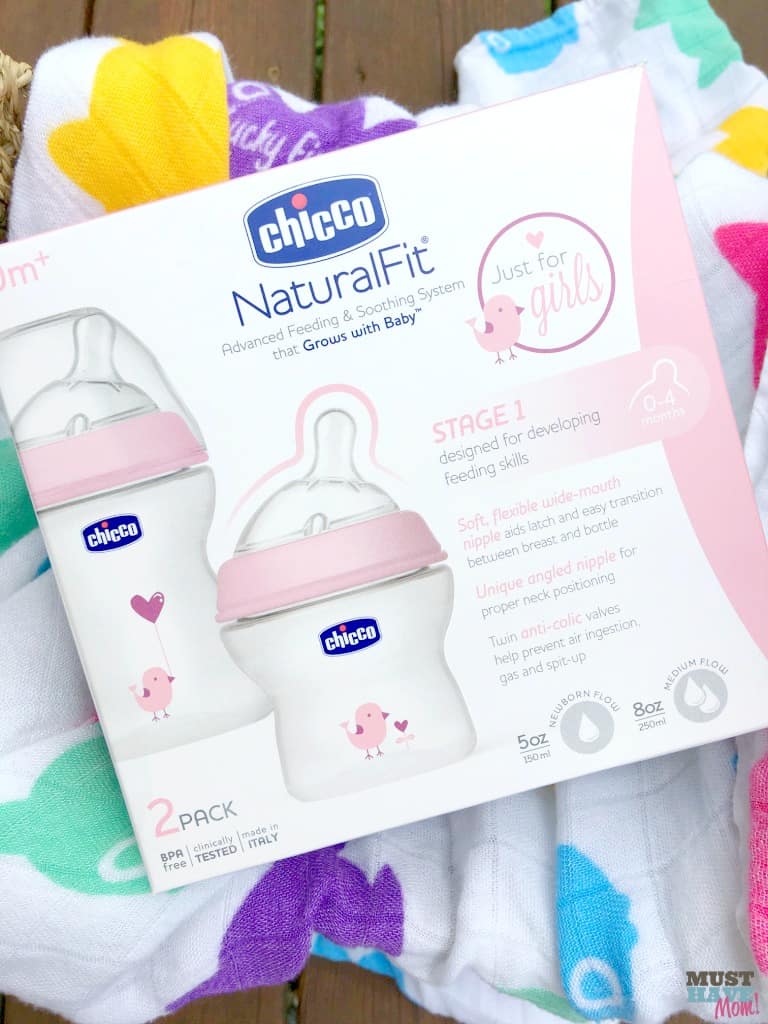 Key one to my breastfeeding success was knowing the right time to introduce a bottle to my baby.
You want to introduce a bottle to your baby once breastfeeding is well established, typically around 3-4 weeks old. If you wait too long then your baby may refuse the bottle altogether. I've had this happen and it is not fun! I've come home to wailing babies because they went on a bottle protest and refused to take it because they simply hadn't been introduced to it early enough in life. Don't make this mistake!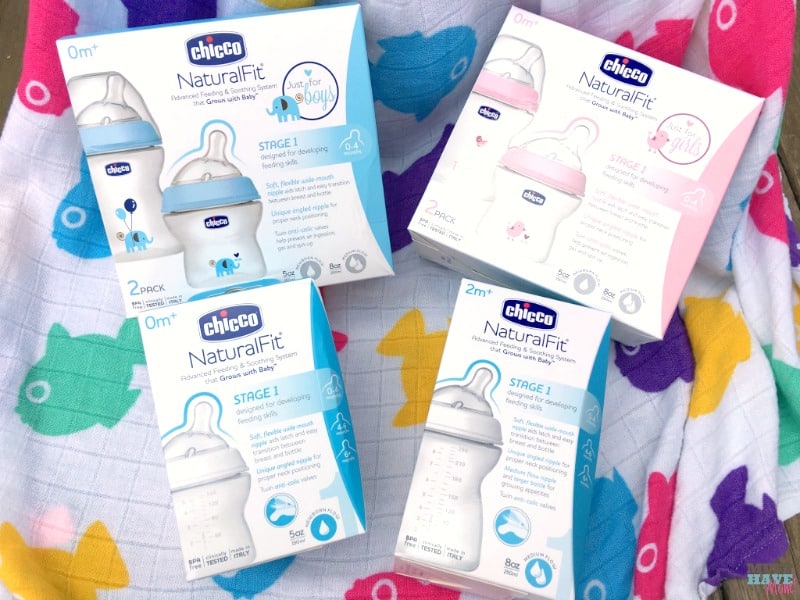 Key number 2 to breastfeeding and bottle feeding success is choosing the right bottle.
I went through several bottles before finding the right one for my baby. You want to choose a bottle that most closely mimics breastfeeding so that when baby switches between bottle and breast they don't become confused and protest.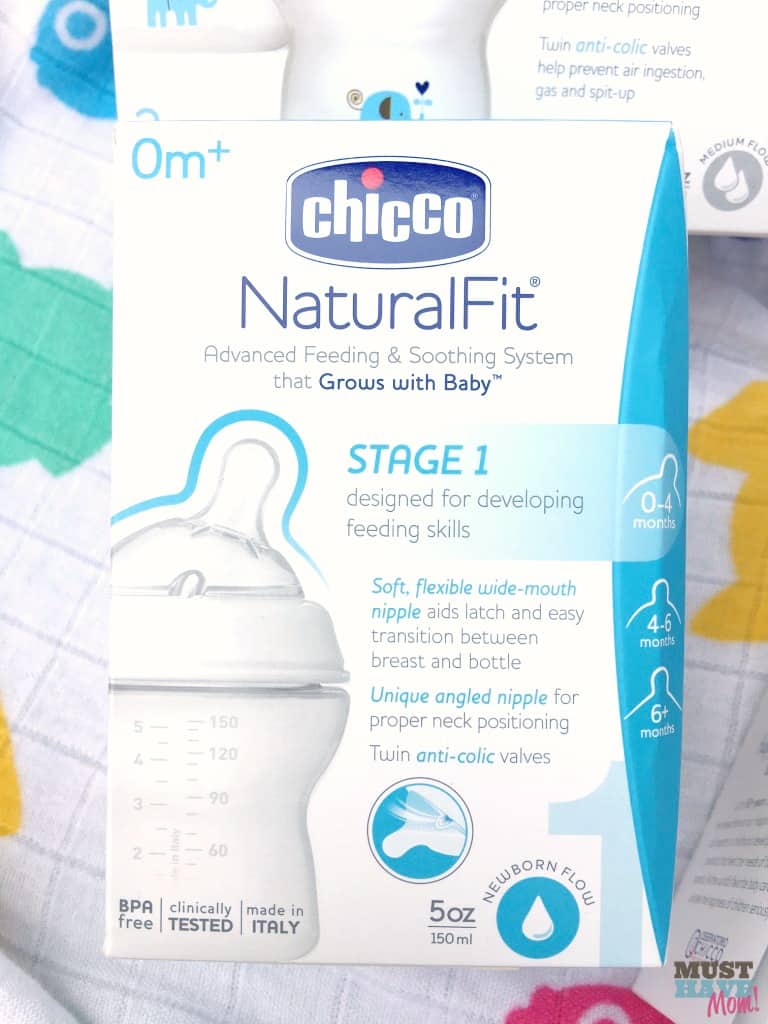 I recommend using the
Chicco NaturalFit® bottles
because they most closely mimic breastfeeding. NaturalFit® bottles mimic breastfeeding in form, feel and function. This is especially important for newborns. The breast-like, angled nipple with a rounded base creates ideal positioning for an easy and natural latch similar to the breast. The dual anti-colic valves help prevent air ingestion, gas and spit-up.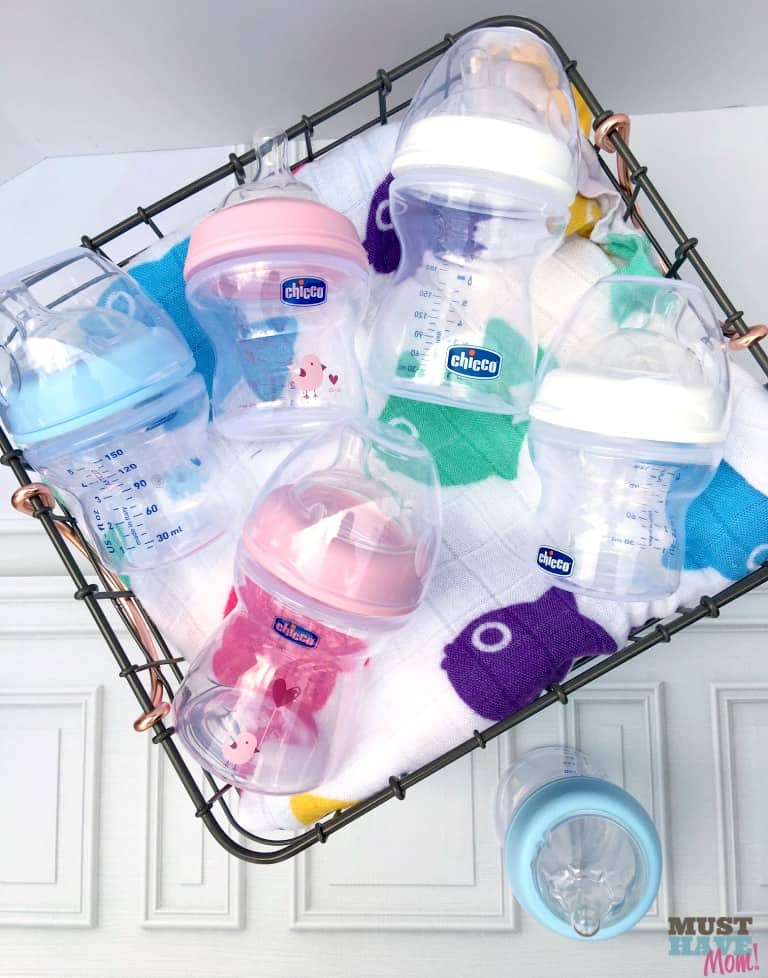 NaturalFit® nipples provide the perfect fit and flow for all babies' feeding preferences as they grow and develop. They are available in several different flows including Slow, Medium, Adjustable, Fast and Y-Cut so you can easily find one to fit your baby's preference.
Once you've found a bottle your baby likes and you've introduced it between 3-4 weeks once breastfeeding is well established, then final key to successful breastfeeding and bottle feeding is to consistently introduce a bottle into your feeding routine. I found with subsequent babies that I was always diligent to introduce the bottle at 3-4 weeks old, but I'd go long stretches without using it. That would cause my baby to become unfamiliar with the bottle all over again and we'd have to start the process of getting used to the bottle all over again. Once you've introduced it be sure to feed with the bottle at least once a week. *TIP* This is a great time to let Dad takeover some of the feedings and give you a much needed break! If it were me I'd hand over those lovely middle of the night feedings!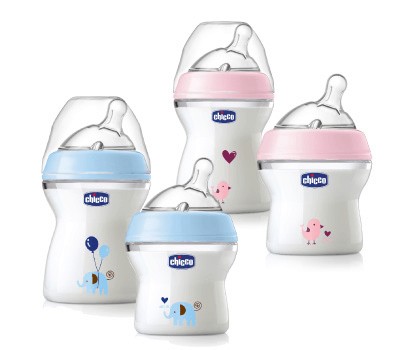 NaturalFit® bottles are available for a suggested retail price of $8.99 each at Babies"R"Us, buybuy BABY, ChiccoShop.com and other online retailers. Chicco's NaturalFit® line offers more than 70 products, including everything from bottles, pacifiers and teethers to nursing pads, bottle warmers and a variety of feeding accessories and gift sets.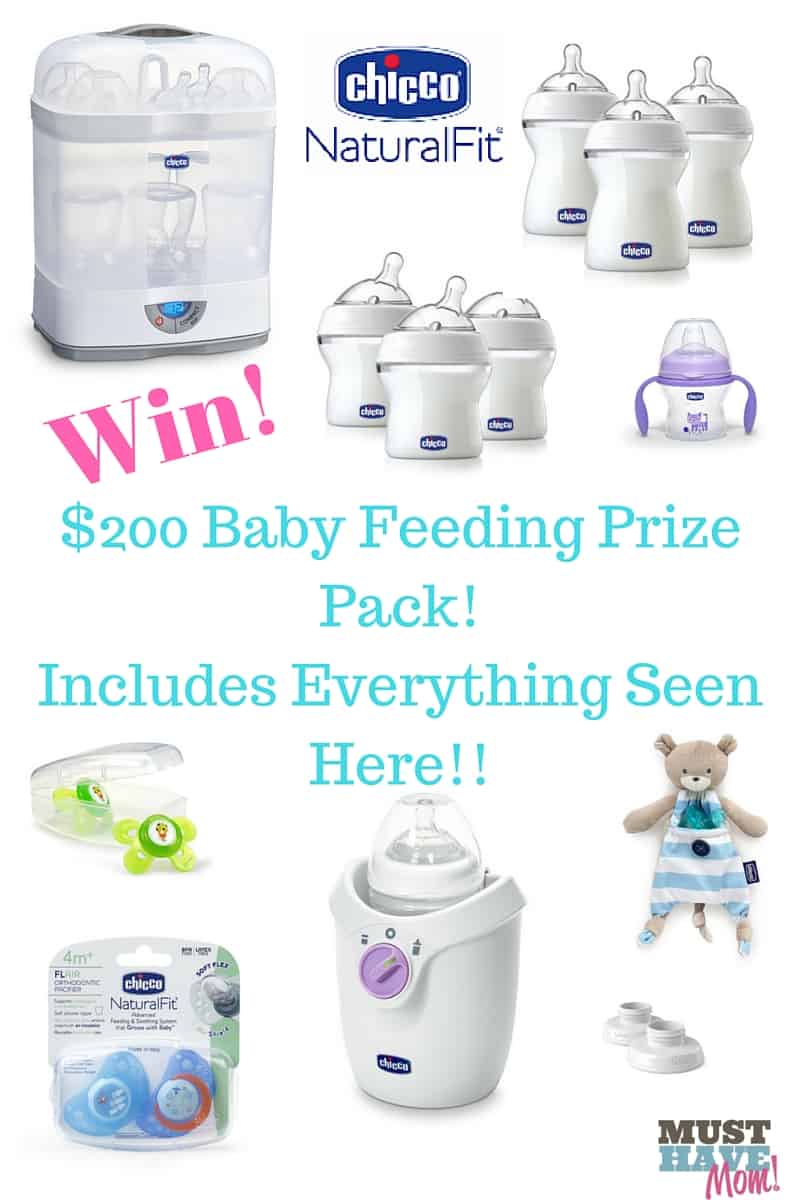 Win! One very lucky mama (or papa!) will win this entire baby feeding prize pack valued at $200! It includes all of these:
1 Three-Pack Stage One 5oz Bottles ($21.99)
1 Three-Pack Stage One 8oz Bottles ($21.99)
1 Digital Bottle and Baby Food Warmer ($49.99)
2 Transition Cups ($17.98)
1 3-in-1 Modular Sterilizer ($69.99)
   1 Breast Pump Adapters ($5.99)
2 Pacifier Sets ($11.98)
1 Pocket Buddies Pacifier Holder – Blue ($11.99)
Enter below for your chance to win this amazing prize pack from Chicco! 
Which NaturalFit product are you most excited to try?