Dr. Seuss Birthday Party! Carson's 1st Birthday!!
Yesterday we had Carson's 1st Birthday party. My little baby is a toddler now and I still haven't figured out how to slow down time! I really went all out with his Dr. Suess themed Birthday party. I had a blast coming up with ideas. There will be a whole post on the party and tutorials on how to do everything all week long so be sure to check back for updates! The Dr. Seuss theme was a really fun theme because it's so bright and colorful and there are so many different ideas you can do with it.
Of course we served green eggs and ham along with a bunch of other Seuss inspired foods like "Hop on Pop Popcorn", "One Fish Two Fish Goldfish", "Beezlenut Splash" and lots more!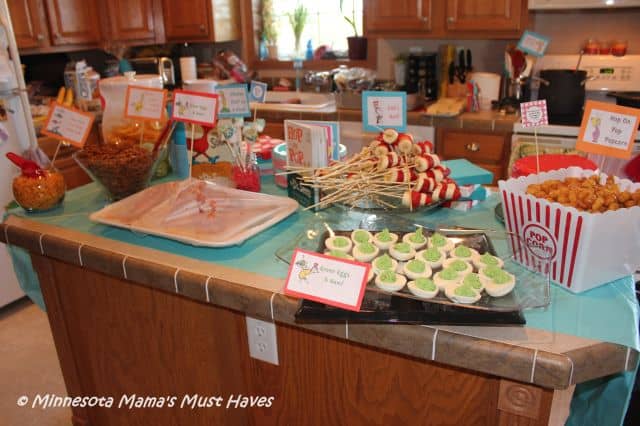 I made Carson a Cat in the Hat smash cake!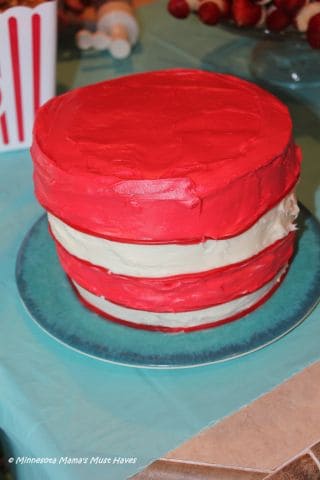 Everyone loved the Seuss themed food! I was amazed that before everyone had even gone through the food line my ten pound ham and green eggs were gone! I made 48 green eggs! The food was a huge hit.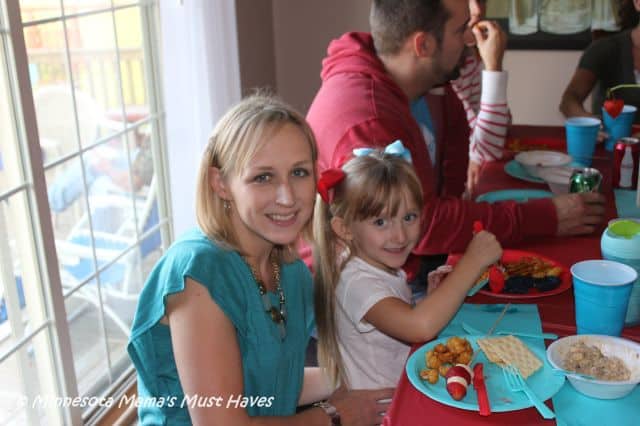 After we finished eating I put Carson in his high chair to do the cake. He didn't know what was coming but he knew it must be good! He was grinning ear to ear!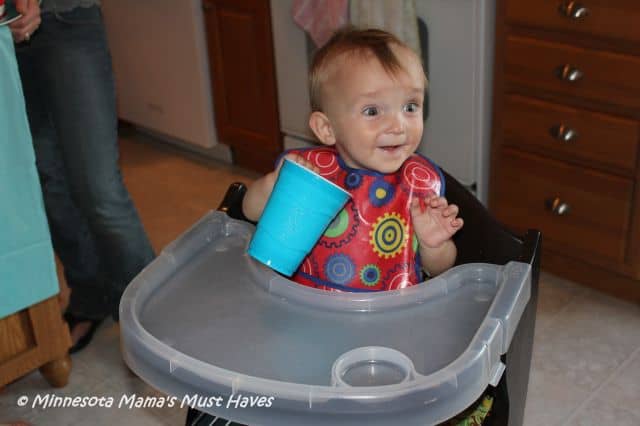 He started out with tastes of frosting and was soon elbows deep in the cake and trying to share it with everyone standing around him!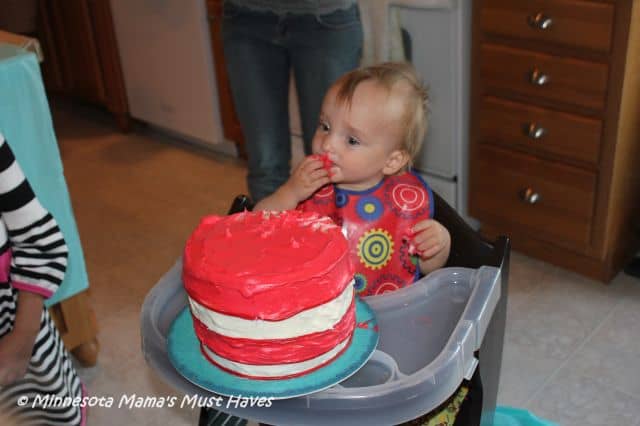 Need some milk with all that cake and frosting!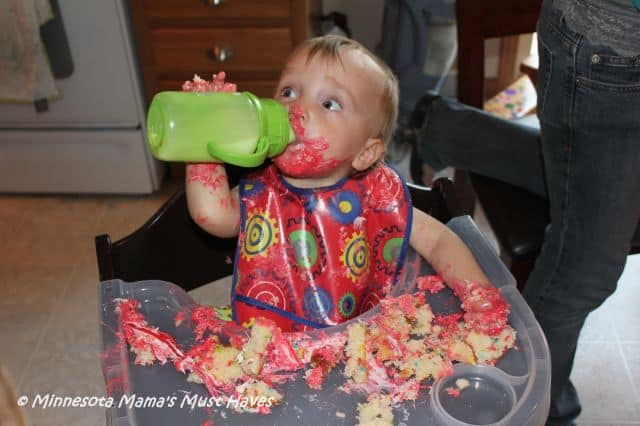 He even managed to get his legs full of frosting!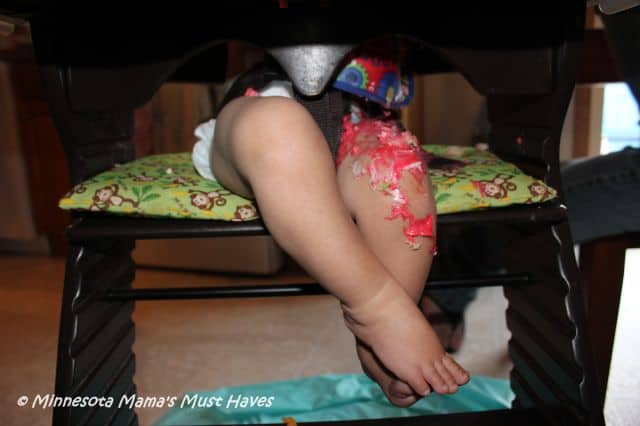 He really enjoyed his cake! We had to remove him from his high chair and head straight to the tub with him!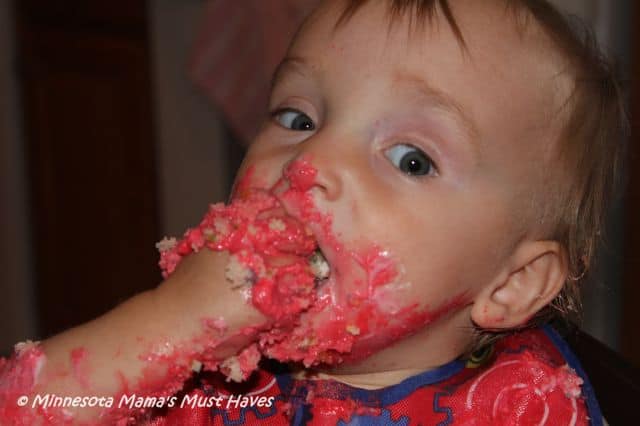 Once he was all washed up he got to open gifts. He had fun and surprisingly he loved all the cards! He wouldn't put them down.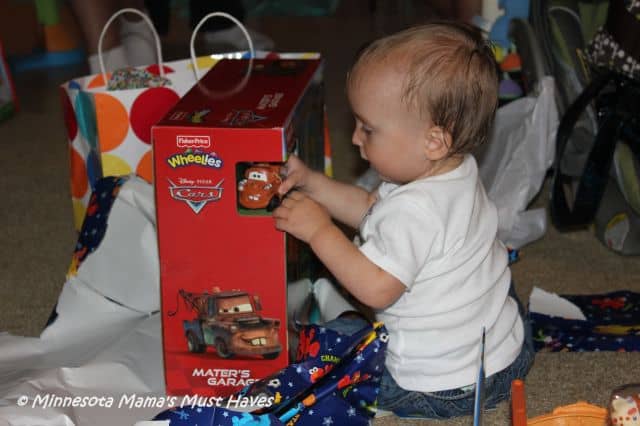 One of my favorite gifts he got was the chalkboard piggy bank!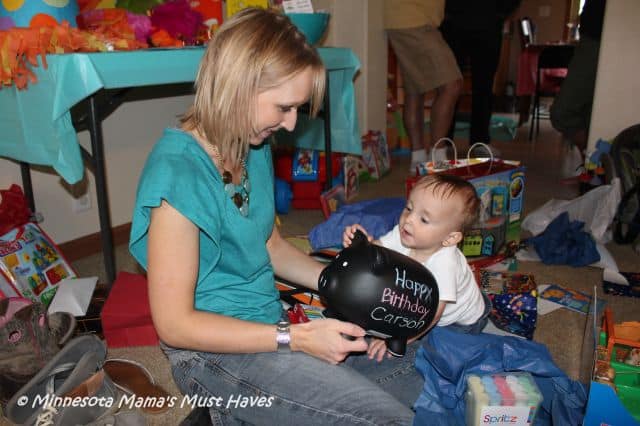 I only got one picture of him in his Birthday shirt that I made for him and I didn't even manage to get pics of the other two in theirs!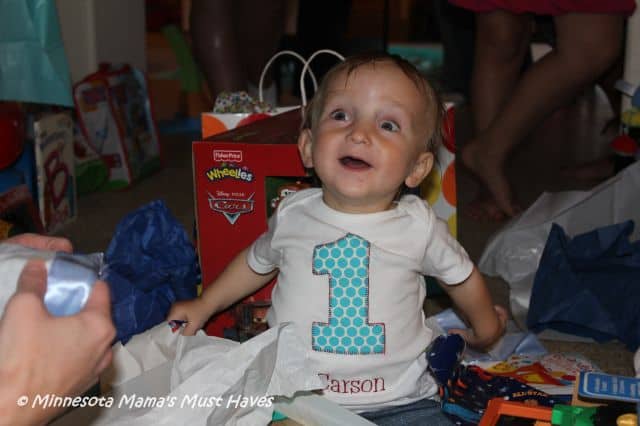 My sweet boy had a great day!
Come back tomorrow for all my party pics with the themed Dr. Seuss Birthday party food ideas and more!
Happy Birthday Carson!