Free Printable Kids Valentine Cards With Army Guys!
If you are looking for free printable kids Valentine cards then look no further! Last week I shared these adorable free printable dinosaur valentine cards and this week I have some equally adorable kids Valentine cards, this time featuring toy army guys!

These kids Valentine cards are perfect for handing out at classroom Valentine's Day parties and exchanging with friends. There is a "To" and "From" spot on each card so you can address them to your friends. I recommend filling them out before tying on the toy army guy! It makes it much easier.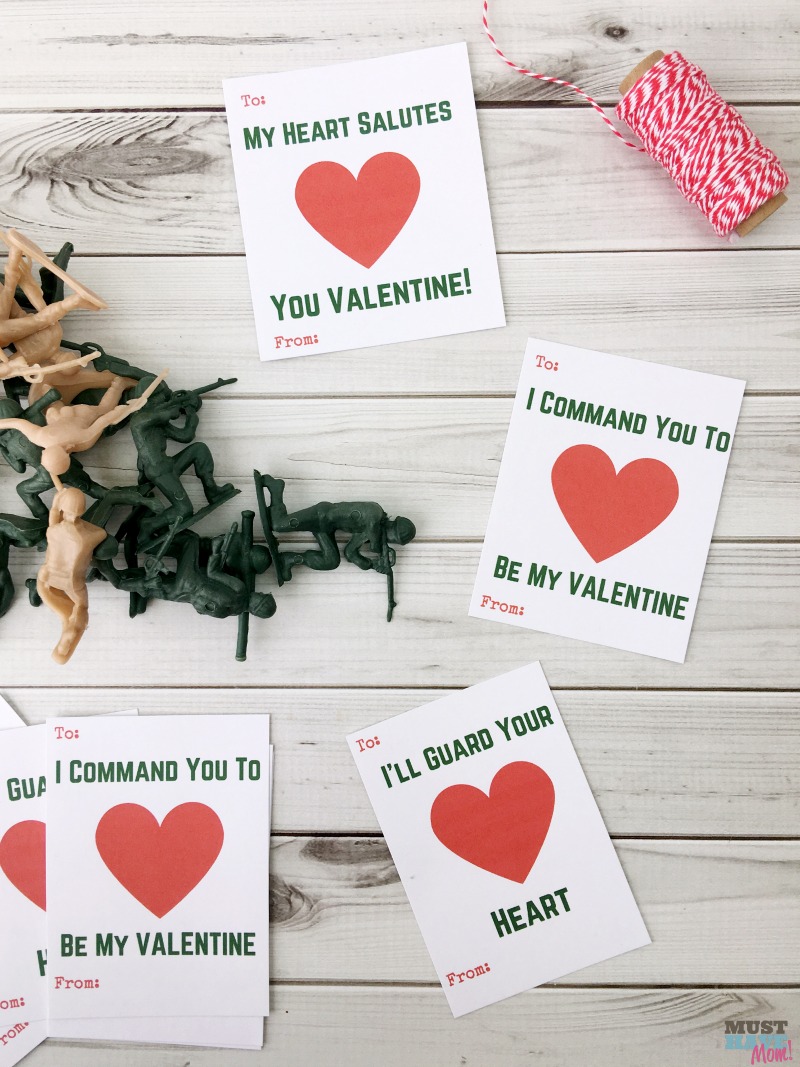 Here are the supplies you'll need to make these quick and easy kids Valentine cards:
These cards couldn't be much easier to make! Just print out this free printable kids Valentine cards with army guys sheet on cardstock paper. Cardstock paper is a thicker than normal paper so it holds up much better (I do not recommend printing them on regular paper).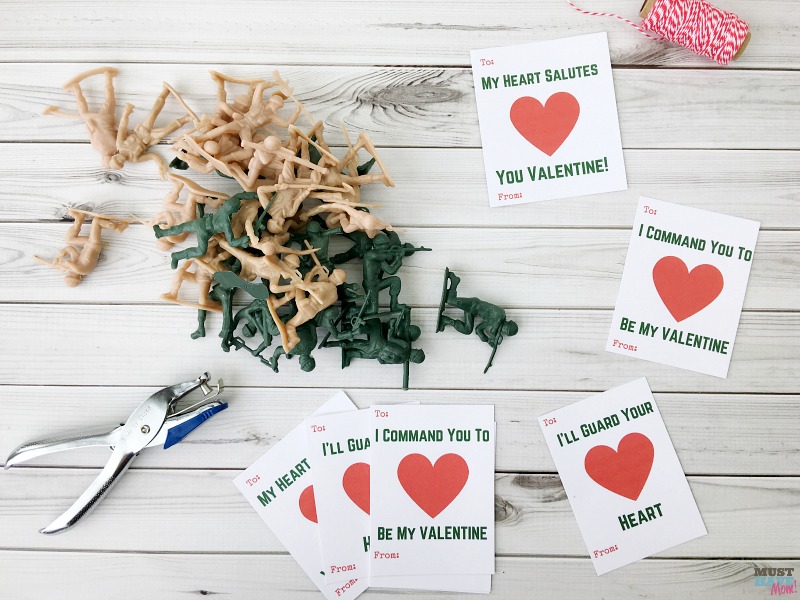 Next cut out the Valentine cards into individual Valentines. I have this paper cutter that I use ALL. THE. TIME. to save time cutting out free printables, craft projects, photos and more! It's worth it's weight in gold.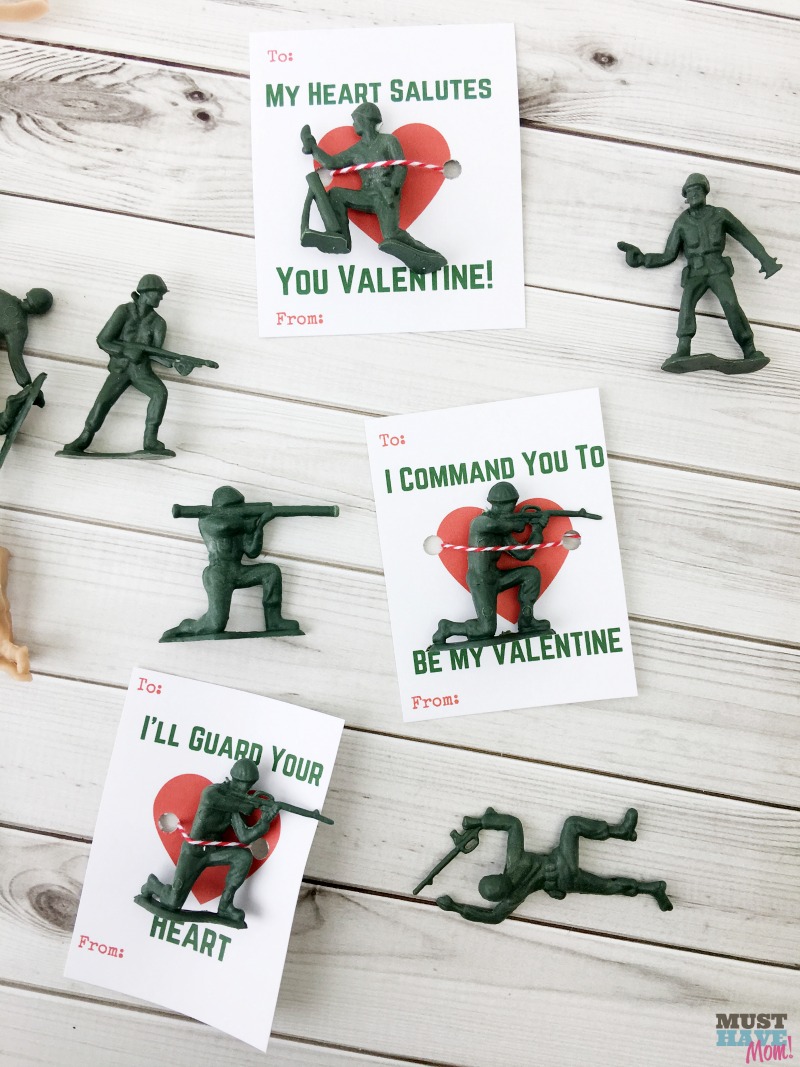 Once you have your cards printed off and cut out then next you need to use a regular hole punch and punch out a hole on each side of the heart.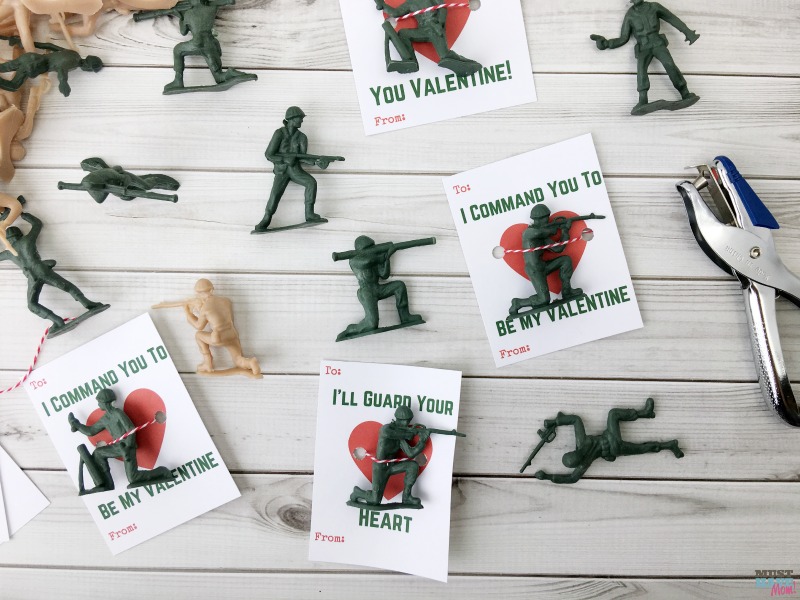 Then use some baker's twine to tie the toy army guys onto the card. I found these toy army guys at Dollar Tree for $1! You can also find them on Amazon for under $5, they even have pink army figurines!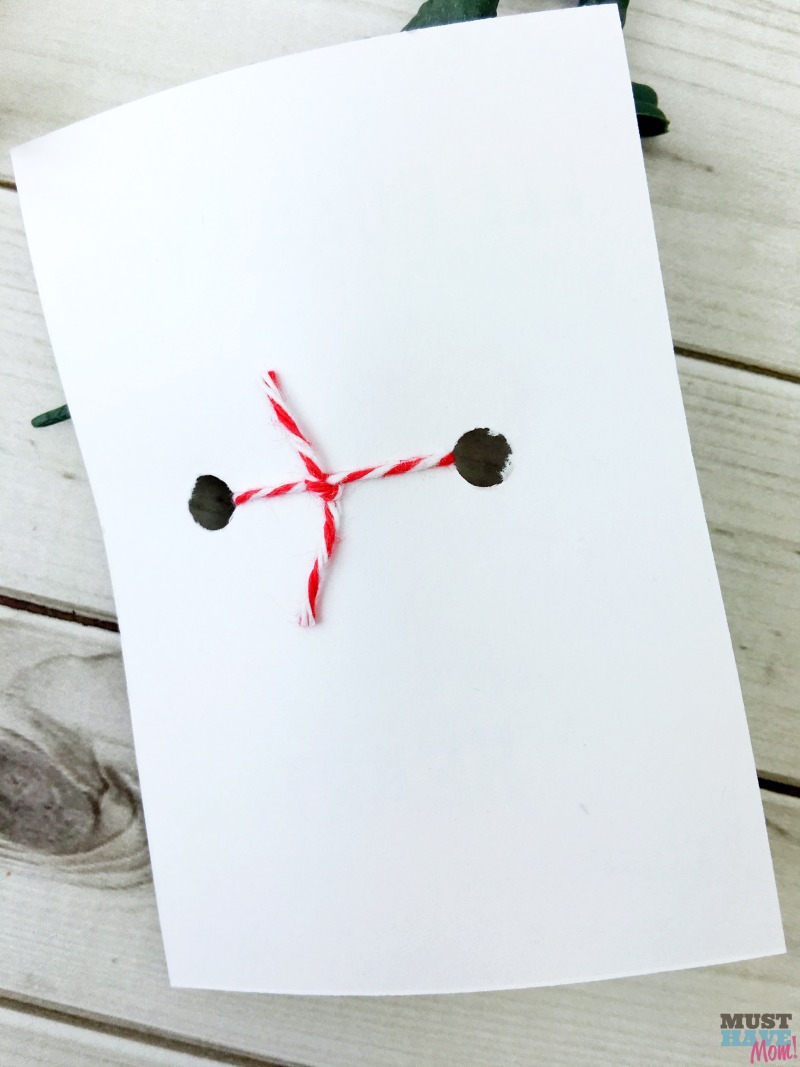 When you tie them to the Valentine card just thread each end of baker's twine through the hole and tie it on the back so you don't see the knot in front.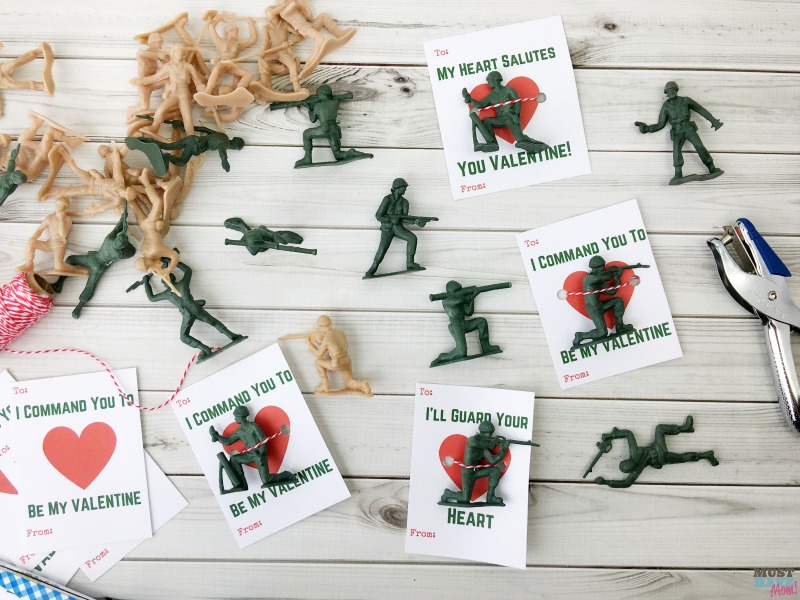 That's it! Your kids' Valentine cards are complete! These Valentine cards are perfect for allergen-friendly classrooms as they are a toy instead of candy! As a parent, I totally appreciate when my kids get a toy or trinket instead of a whole bag full of candy. Heck, I am sure the teacher appreciates it even more than I do!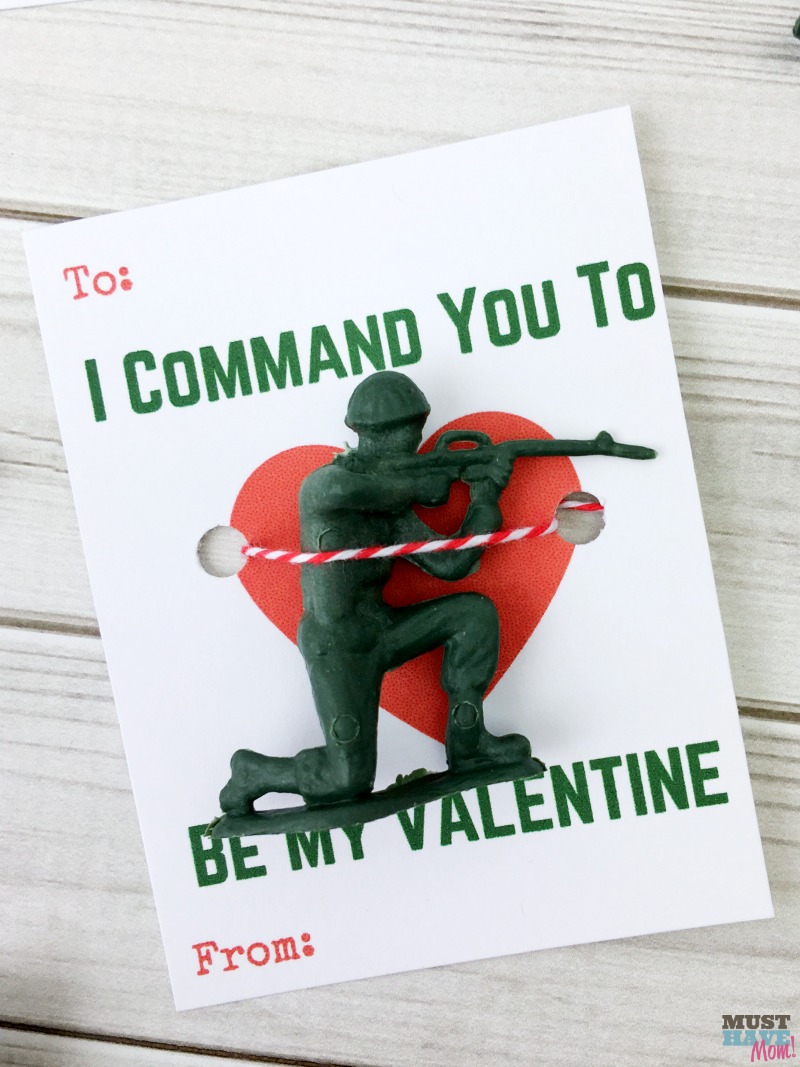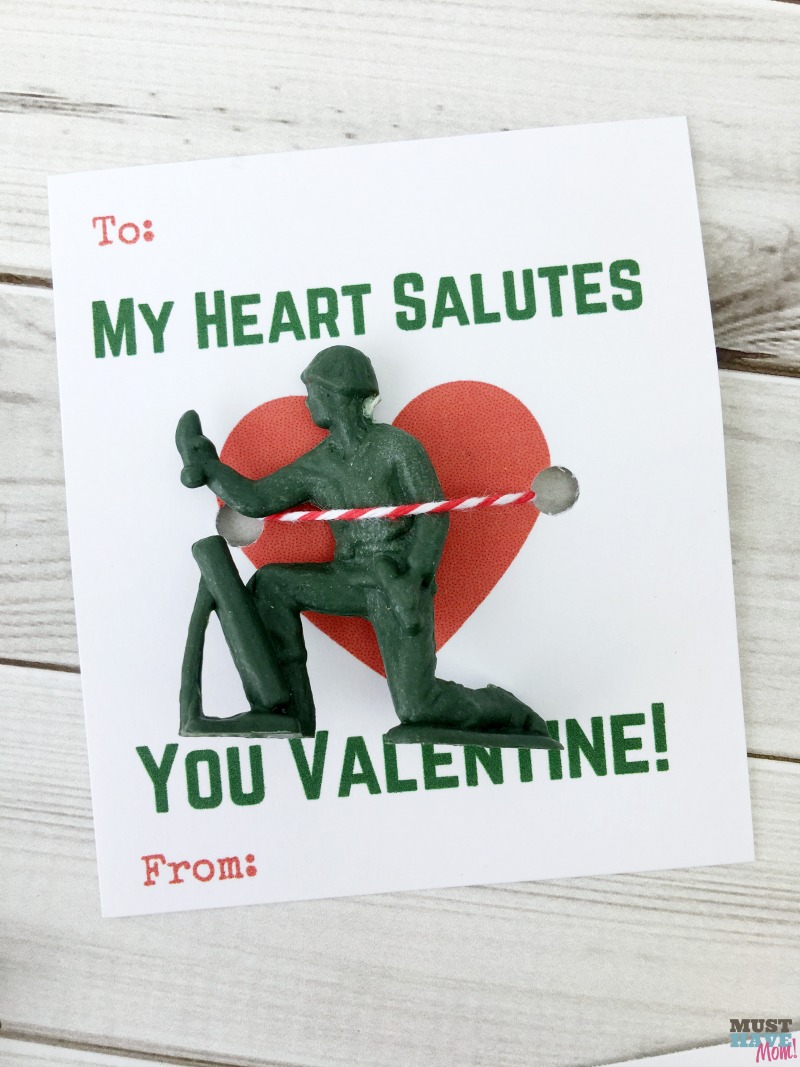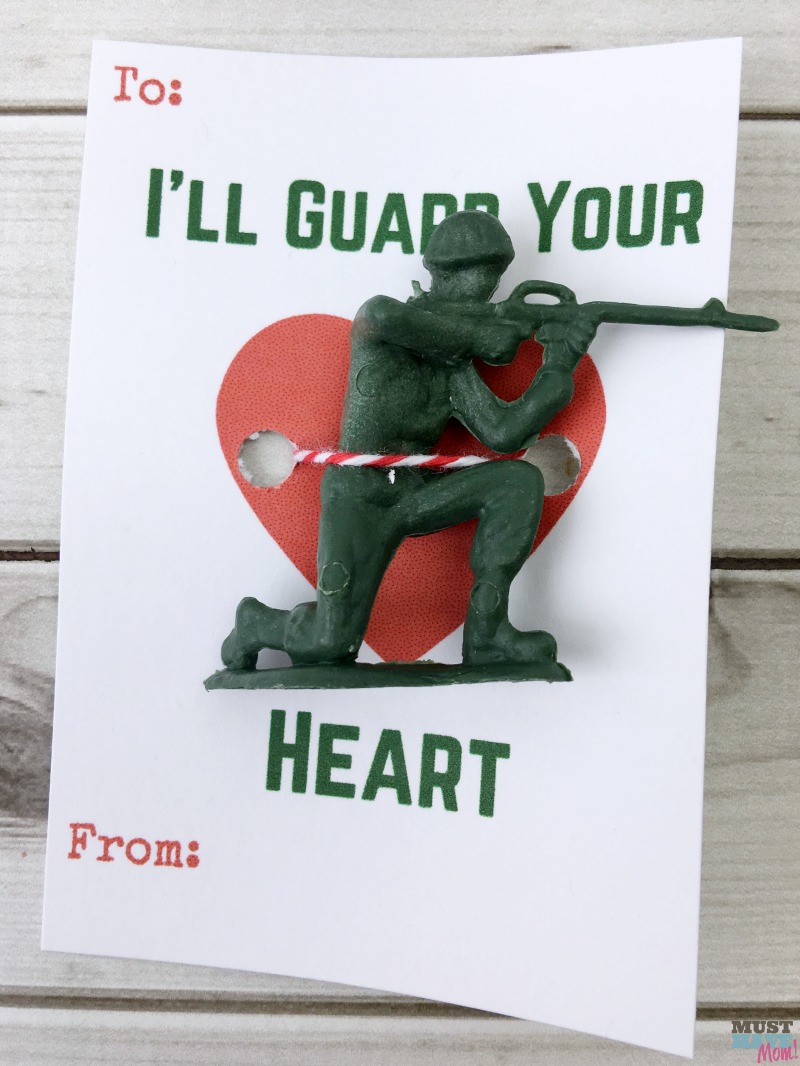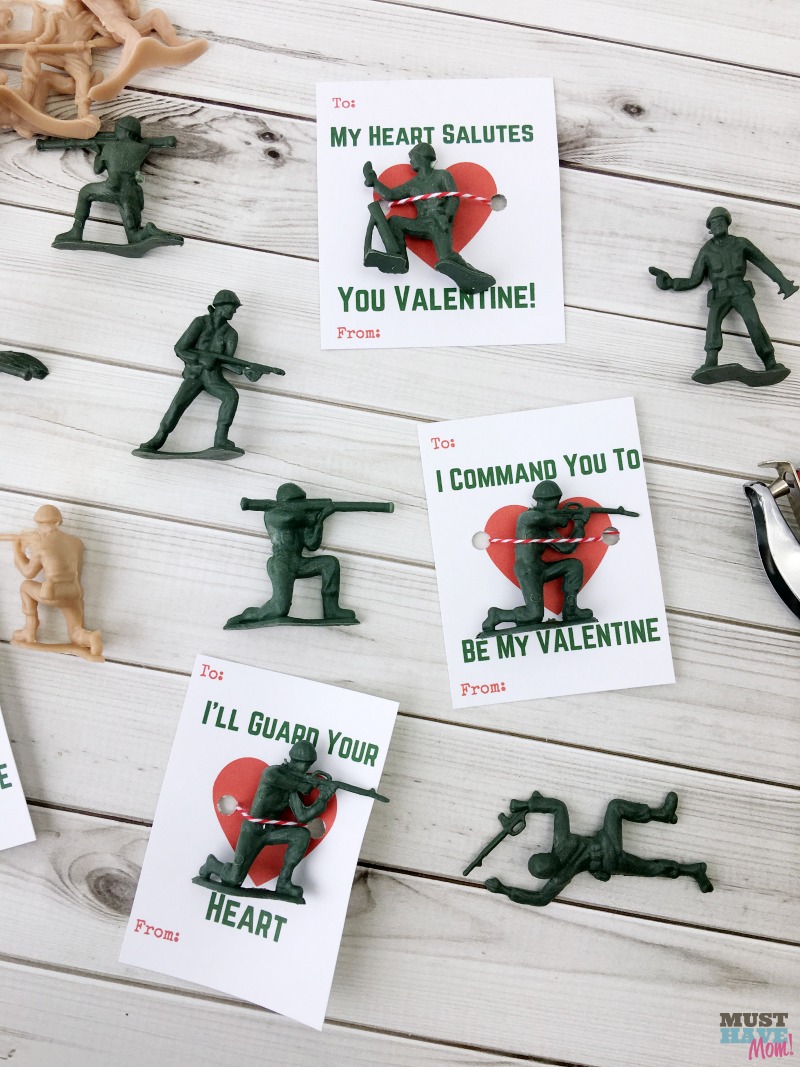 Grab your free printable kids Valentine card:
You might also like these free printables:
Save