DIY Appliqued Birthday Shirt Tutorial! Inexpensive and Easy!
We had an amazing Dr. Seuss themed Birthday party for Carson's 1st Birthday. I made him an appliqued Birthday shirt and I made shirts for his brother and sister in the red and turquoise party colors. They were really easy and turned out really cute. Follow my Birthday shirt tutorial below to see how you can make matching shirts for any occasion!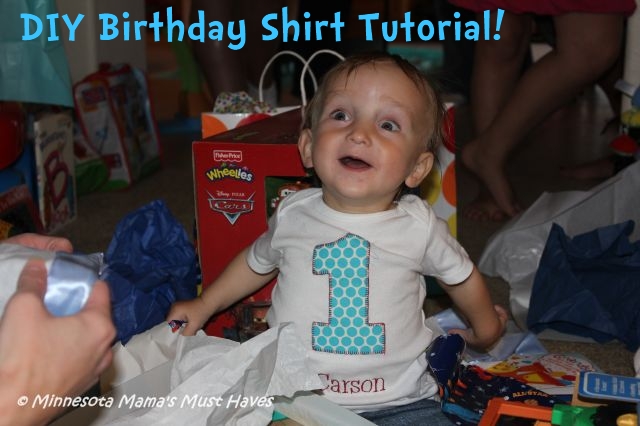 Here is what you will need to make your own appliqued Birthday shirt:
Supplies:
You'll need a piece of fabric in your choice color/pattern. I got 1/2 a yard of turquoise polka dot fabric to make the three shirts. This was more than enough but I wanted plenty in case I got the bug to make anything else.
Plain t-shirt(s)
Thread in a contrasting color
Scissors
Heat 'n Bond (purple package)
Number or letter printout/tracing
Pencil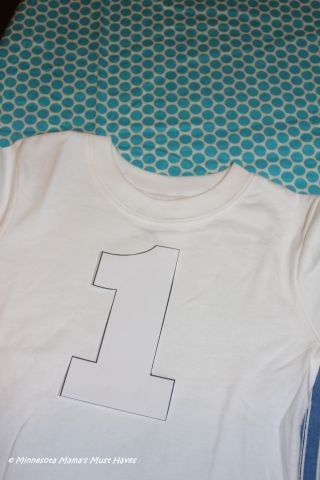 I printed out the number 1 and the letters "A" and "D" (my kids first initials and my son's 1st Birthday) because I'm not good at freehand drawing them. You can google free bubble letters to get free templates to print. Once you've printed or drawn your letter/number that you wish to make your shirt with then you will need to cut it out.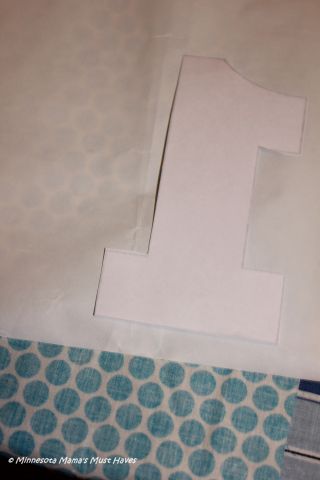 Next, trace it UPSIDE DOWN on the Heat 'n Bond paper (be sure to get the purple package).
Once you've traced your letters/numbers then cut them out of the Heat 'n Bond paper. Put them on the wrong side of your fabric with the smooth paper side facing UP. Then iron them onto the fabric.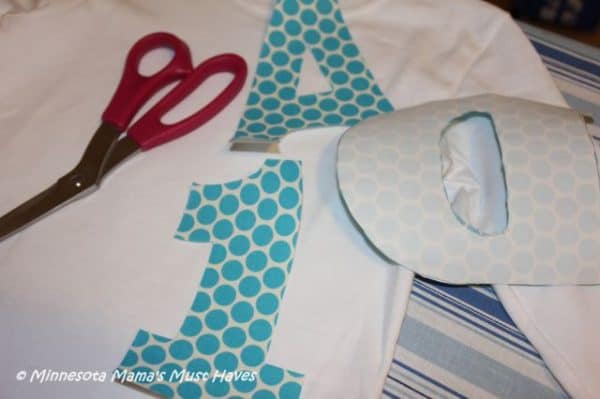 Once you've done this you can cut them out of the fabric, leaving the paper ON.
After you've cut them out you can peel off the paper backing.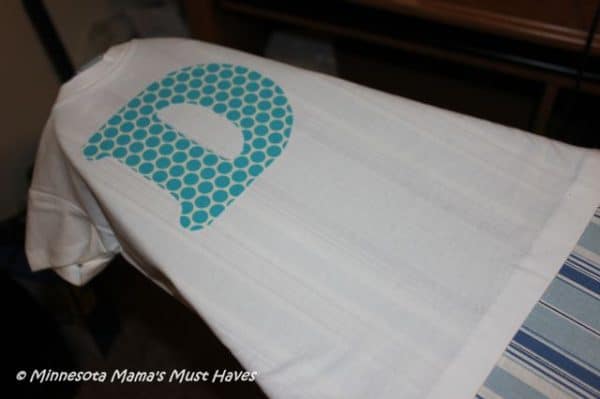 Position them where you desire them to be placed on your shirt. Be sure they line up properly and then iron them on.
I did this with all three shirts. I have a "D" for my daughter Danika, a "1" for Carson because it was his 1st Birthday, and an "A" for my son Aiden.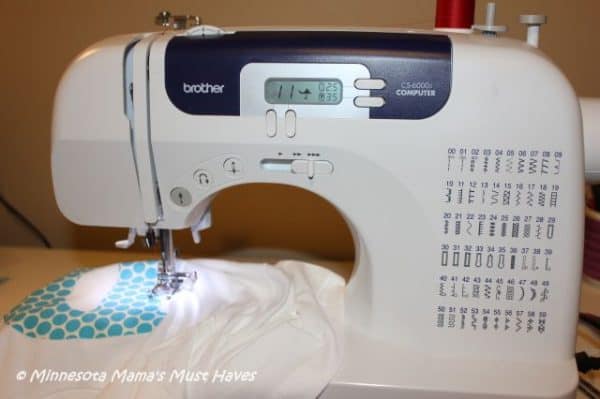 Now you are ready to do your stitching. Grab a scrap piece of fabric and test out your thread color and stitches that you desire to use. I tried a handful of decorative stitches on my Brother sewing machine and then settled on a blanket stitch. The red color popped nicely off the fabric and coordinated with the Birthday party colors.
Next you will stitch around the letter/number with the decorative stitch you chose. Be sure not to sew through both layers of the shirt!
Once you've stitched all the way around the letter/number you are done! See that wasn't so hard was it? 🙂
Your finished product! If you'd like to go one step further you can have their name embroidered below it. I did this in the first picture on this post. My friend has an embroidery machine and was able to put Carson's name on his shirts. They turned out darling! These are really inexpensive to make and much cheaper than buying them from someone.
If you liked this post consider pinning it so you can easily find it later 🙂
*This site is copyright protected. Photos may not be used without express written consent. Thank you.