Cook While You Work: Crock Pot Creations You'll Love to Come Home to Tonight
Coming home to a crock pot meal is like having your own personal cook in your kitchen, just waiting for you to arrive home. It makes life so much easier, particularly if you're on a Paleo diet. A crock pot can save you time and money and you get the benefit of healthy meals.
When you want a dish made with mouth-watering meat that's just waiting to fall off the bone, succulent vegetables and tasty gravy, a crock pot is just the thing. Here are some recipe ideas that I'm sure you'd love to come home to tonight. You can also find more details from PaleoHacks.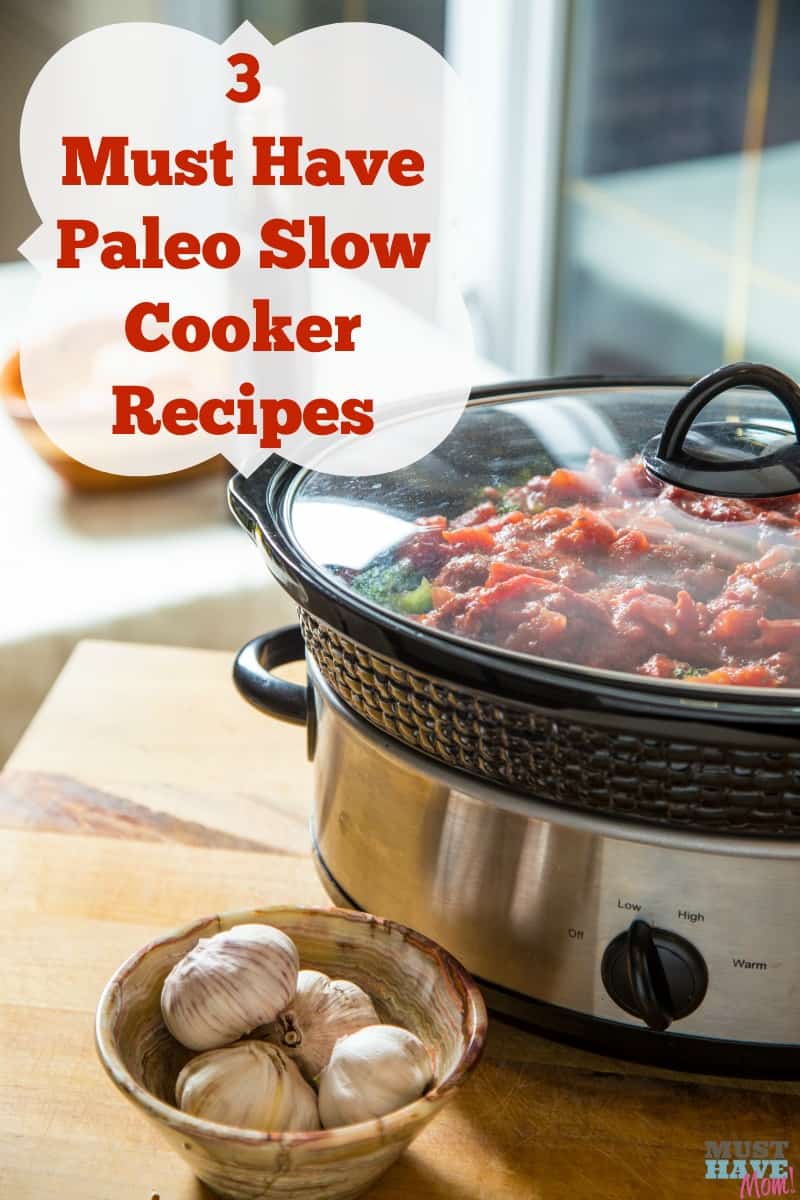 Buffalo Chicken
If you want a spicy flavor blended with tender chicken, this recipe is a winner. It contains coconut aminos which are a Paleo alternative to soy sauce and is a good source of broad-spectrum B vitamins. There are so many ways you can serve this buffalo chicken. Why not try it with salad, over rice, on a bun or stuffed into a baked potato.
Ingredients
½ lb boneless skinless chicken breast
½ lb boneless skinless chicken thighs
⅓ cup hot pepper sauce
2 tbsp coconut oil
1 tbsp coconut aminos
1 garlic clove, crushed
¼ tsp cayenne pepper
Directions
Combine oil, coconut aminos, garlic, hot sauce and cayenne and warm in a small pan.
Turn crock pot on low and add chicken and pour sauce on top.
Cook for 5-6 hours until chicken is tender.
Remove chicken, shred with a fork and serve.
Shiitake Ginger Chicken
Shiitake often referred to, as 'the nice smelling mushroom' is the second most widely grown mushroom in the world.  It contains all of the eight essential amino acids as well as a good blend of vitamins and minerals including vitamins A, B, B12, C, D, and Niacin. Shiitake have golden to deep brown caps with milky colored gills. They have a meaty flavor, a smooth texture, and an earthy aroma. Asian cultures have considered Shiitake an aphrodisiac for centuries. Shiitake mushrooms contain lentinan. This substance is a polysaccharide. Scientists are currently examining it for several possible properties including lowering high blood pressure and preventing cancer. It may also reduce the side effects of chemotherapy drugs.
This healthful dish marries the great meaty flavor and satin texture of the mushroom, with the warm, ginger spice.
Ingredients
4 boneless, skinless chicken breasts
6oz shiitake mushrooms
6oz snow peas
4 medium carrots
5 scallions
1 medium orange, squeezed
3 cloves of garlic, minced
1 teaspoon fresh ginger, minced
1 tablespoon olive oil
Directions
Cut chicken breast into 2-inch strips and place into crock pot. Turn on to low heat.
Add broth and stir in other ingredients.
Cook for 4 hours.
Serve on a bed of rice.
Spicy Green Tea Curry
You may be aware of the many wonderful health benefits of green tea, such as improving digestion, boosting metabolism and reducing the risk of cancer. What you may not know is that as well as obtaining the many health benefits of green tea by drinking the brew, you can also add it to your meals in creative ways. Here's a delicious recipe for green tea curry which also contains healthy spices.
Ingredients
2 tbsp coconut oil
6 cups chicken stock
2 tsp ground coriander
1/2 tsp curry powder
1/4 tsp turmeric
1/2 tsp ground green tea
5 cm piece of fresh root ginger – peeled and grated
1 large onion, chopped
2 garlic cloves, crushed
1 small cauliflower, cut into florets
2 potatoes, cut into chunks
2 large carrots, sliced
200 ml coconut milk
1 green capsicum, cored, seeded, and cut into chunks
1 fresh green chili, cored, seeded, and finely chopped
Lemon juice
Directions
Place the cauliflower, potatoes, and carrots into crock pot. Turn on to low heat.
Place chicken on top and add stock, and coconut milk.
Add the coriander, chili powder, and turmeric, ginger, onion, and garlic. Add the green capsicum, chili, green tea, with salt and pepper to taste. Stir well.
Cook for 4 hours then serve with rice and naan bread.
With a crock pot, you don't have to worry about cooking dinner when you come home from a long day at work; it's all ready for you. Crock pots are a great way to make delicious, nutritious meals with the minimum of effort, and they're not just for the winter months, you can make great crock pot dishes year-round.
Maya Morrison is a foodie who enjoys cooking and feeding her family delicious meals, but juggling motherhood with a career her time in the kitchen was becoming a thing of the past until her crock pot turned up under the Christmas tree!