BBQ Beef Ribs Pressure Cooker Recipe! BEST Way to Cook Them is in a Pressure Cooker!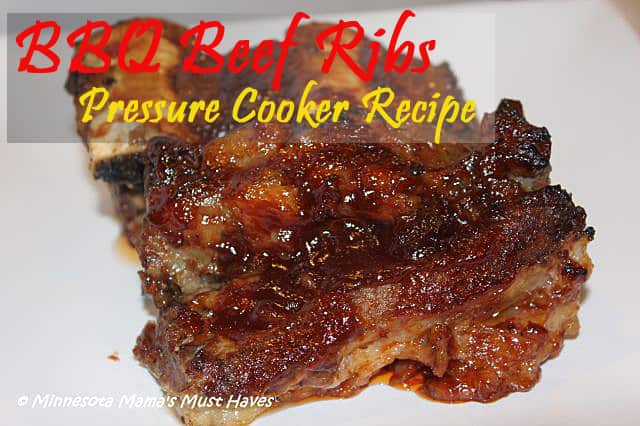 Each Spring we buy half a cow from the farmer down the road. It's a fantastic way to save money on beef as you pay less per pound for all cuts than you would for just ground beef. That means we pay less than $3 a pound for all of it from the ground beef to the T-Bones! It's fantastic and the taste can't be beat. Organic, grass fed beef that is fresh from the farm is unbeatable by any grocery store meat.
We've had beef ribs in our freezer since last Spring because I was intimidated by the cooking process. Everywhere I read said they often come out tough if not cooked properly. After much research I concluded that the best way to cook them would be to use my pressure cooker. I couldn't find a good BBQ Beef Ribs pressure cooker Recipe anywhere so I set out to create my own. The results were amazing! My husband was hovering over me the whole time because he couldn't wait to dig in. We were blown away by how tender, fall off the bone, delicious these were!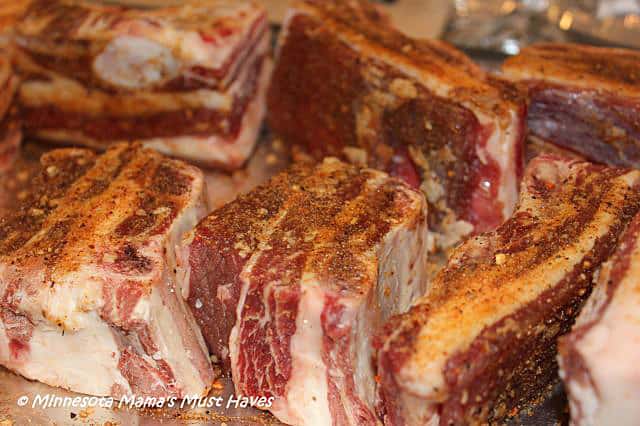 You are going to start by trimming as much fat as you can from the ends of each cut. Make sure they are cut into serving size pieces. After you trim the fat rub them with rib rub and brown all sides in your pressure cooker
 by heating the oil and browning them. You will have to do them in batches and once you are finished browning all sides you can pile them in a bowl. I also added onions at this stage and removed them when I was done browning the ribs.
Next insert your cooking rack into your pressure cooker which will function to keep your ribs above the liquid so they aren't boiling in the liquid. This will deliver a better taste. Add 2 cups beer (or you may substitute water) and fill with ribs. Be sure to refer to your pressure cooker's guide so you don't overfill it.
Cook at 15 PSI for 40 minutes. Let pressure drop of it's own accord.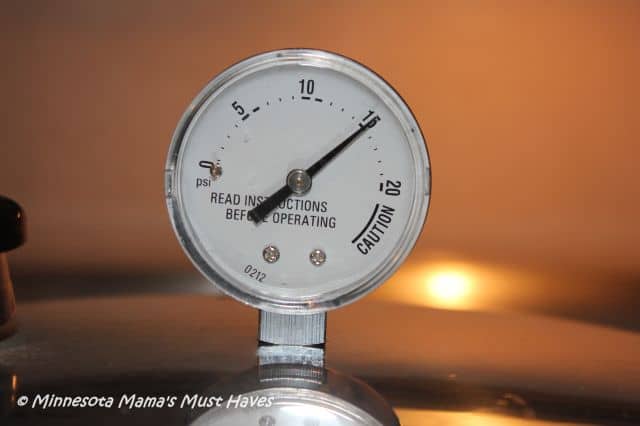 Heat your oven's broiler. Remove ribs from pressure cooker once pressure has dropped to 0. Place on greased broiler pan.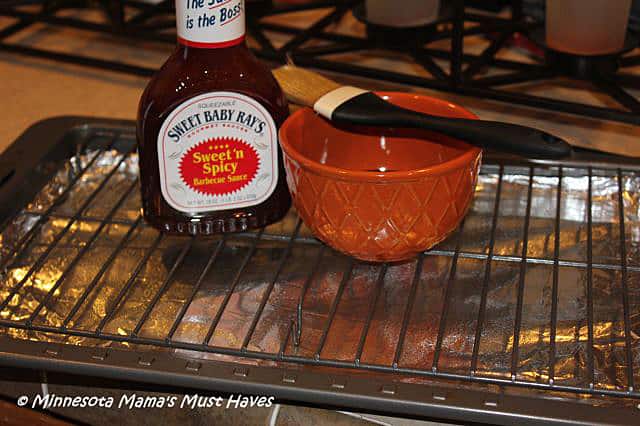 Once cooked your ribs will be falling off the bone! Take care to remove them gently to keep them as intact as possible.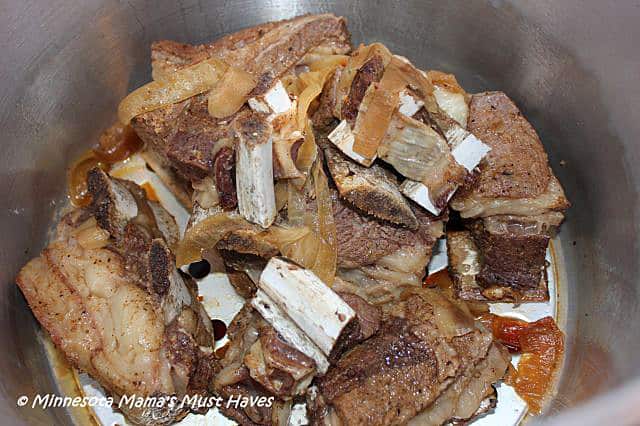 Next baste the ribs on your broiler pan with your favorite BBQ sauce. Broil on high 2-3 min until sauce is caramelized and bubbly. Flip ribs over and repeat.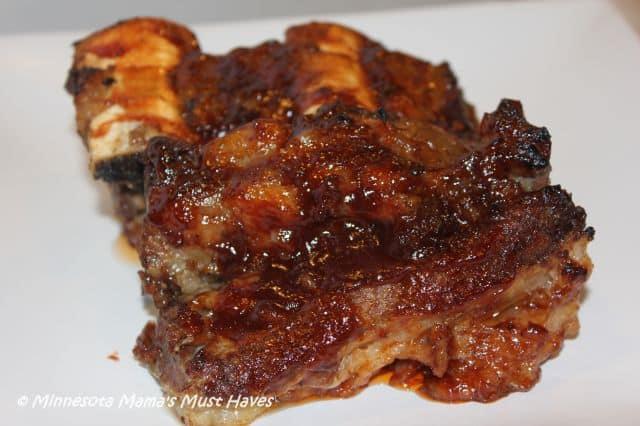 These are SOOOOOOOOOOO amazing! You won't cook them any other way once you've tried this method!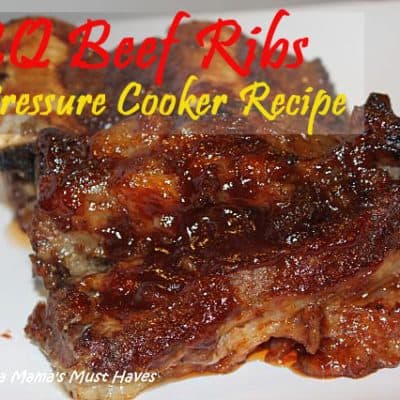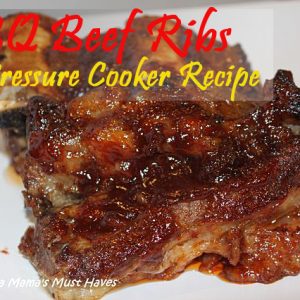 BBQ Beef Ribs Recipe! BEST Way to Cook Them is in a Pressure Cooker!
Amazing, fall of the bone BBQ Beef Ribs Recipe
Ingredients
5-10

lbs

beef ribs

fat trimmed and cut into serving size pieces

Rib Rub

I used Famous Dave's Rib Rub or make your own

2

C

Beer

3

T

Oil

1

Onion

sliced thick

1

bottle your favorite BBQ Sauce

I used Sweet Baby Ray's Sweet & Spicy
Instructions
Trim fat and cut ribs into serving sized pieces.

Apply dry rib rub

Heat oil in pressure cooker and brown ribs on all sides. Add onions at the same time while ribs are browning. Do them in batches and remove to a pan or bowl.

Remove onions once all ribs are browned.

Insert your cooking rack in your pressure cooker.

Add 2 C beer. Add ribs and onions.

Cook 40 min at 15 PSI

Let pressure drop of it's own accord

Heat oven broiler on high.

Remove ribs from pressure cooker carefully as they will fall apart.

Place on broiler pan and baste with BBQ sauce.

Cook 2-3 min until BBQ sauce is bubbly

Repeat for other side

Enjoy!
Like this recipe? Pin it, Share it, Tweet it. Thanks!
Bloggers feel free to link back to my recipe and use a photo but please don't post the recipe in it's entirety on your site. Thanks!
Let me know what you think! Yum!