15 Best Halloween Books For Kids!
These are the BEST Halloween books for kids! Keep this Halloween book list and read these during the whole month of October! Grab a few and read to your kids because reading to your children has immense benefits!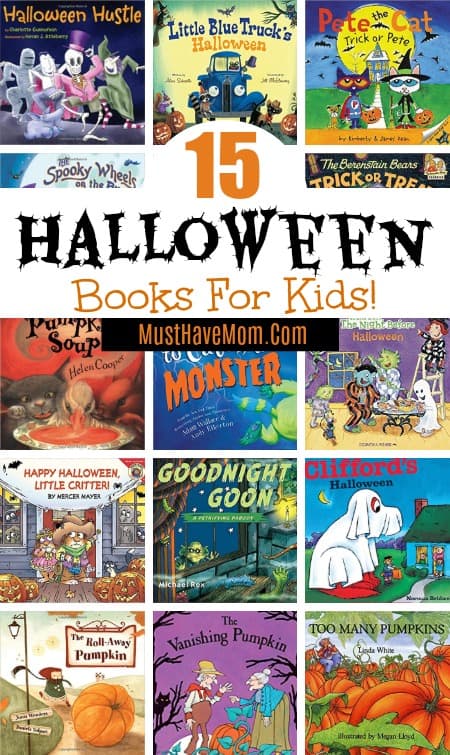 Halloween Books For Kids
Grab some fun Halloween books off this list and line up the reading for October! Your children will benefit from being read to and their vocabulary will soar.
This Halloween celebrate by reading these fun Halloween books to your kids! There is something for everyone on this list from toddlers to elementary age kids. Read them to your kids or have them practice reading them to you!
Other Fun Halloween Activities For Kids
Halloween is so much fun and my kids are excited all month long. We love to do other fun Halloween things in addition to reading Halloween books. Try making these Halloween ghost brownies with your kids or these Halloween pudding cups. Kids can help make both of these recipes!
Buy These Halloween Books Now