Best Outdoor Potting Bench
Summer is FINALLY here and my daughter couldn't be more excited! We've been scouring the internet to find the best outdoor potting bench and we've found one that we love! I never imagined a potting bench would be so life-changing but this one sure is!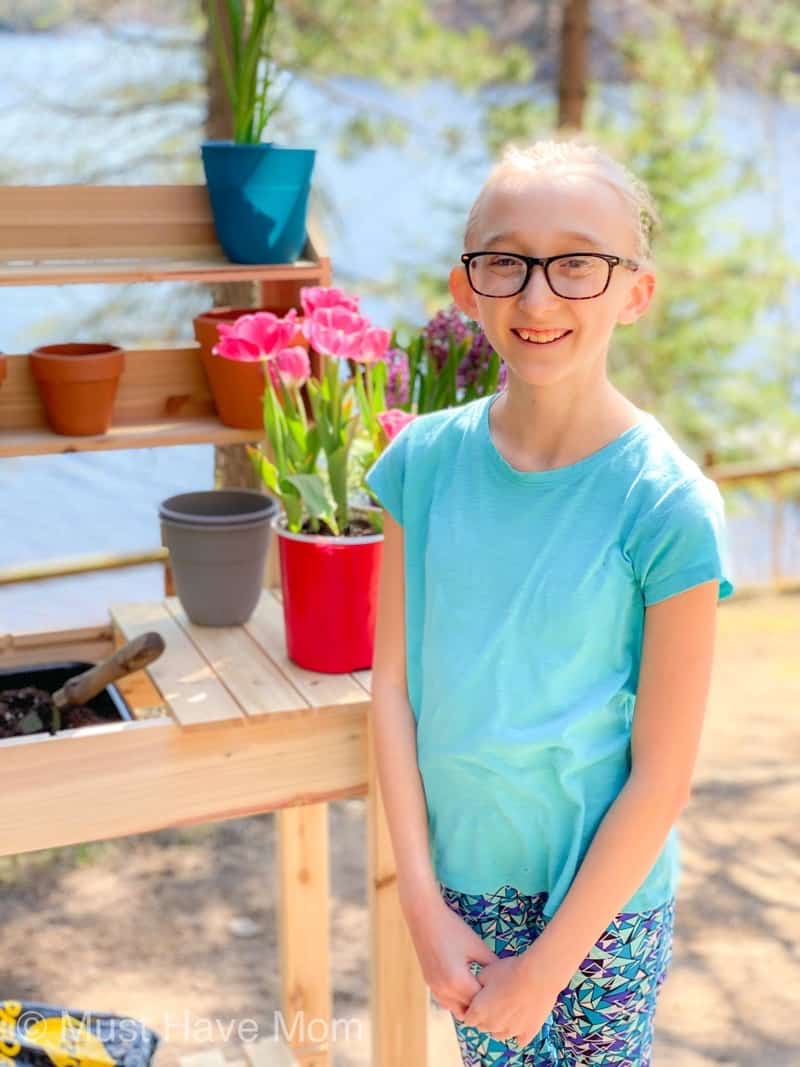 My daughter has always loved gardening and whether it is planting a taco garden or a fairy garden, or even hosting a garden party, it's her jam! She told me she need an outdoor potting bench at our cabin so that she could plant all of the flowers for her fairy gardens so I went on the hunt to find the best potting bench and we've found the perfect one. I'll show you which one since I bet you need one too if you're reading this!
Outdoor Potting Bench
If you do any gardening or planting of seeds, then you'd be surprised at just how helpful it is to have a good potting bench with sink for planting. This Best Choice Products Potting Bench has a dry sink that we find so useful. Fill it with your dirt and no more struggling with bags that are spilling all over. And when you are done it closes right up!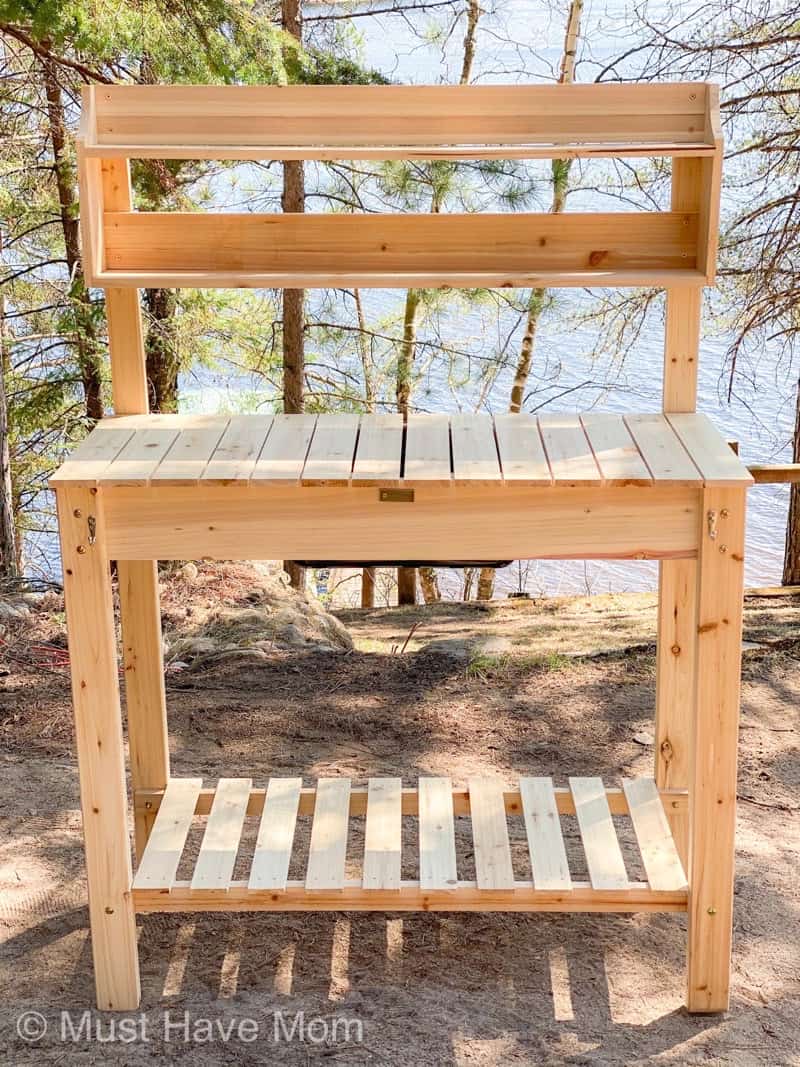 Best Choice Products Potting Bench
This garden bench is from Best Choice Products and we just love it! When it arrived I assigned my 8-year-old and 10-year-old sons the job of assembling it. I gave them zero instruction and just let them go for it using the included instructions. It took them a bit of time to assemble it but they said it was totally easy (obviously easy enough for kids to do it alone!) and wasn't difficult in any way. The wood smelled so amazing while they assembled it too!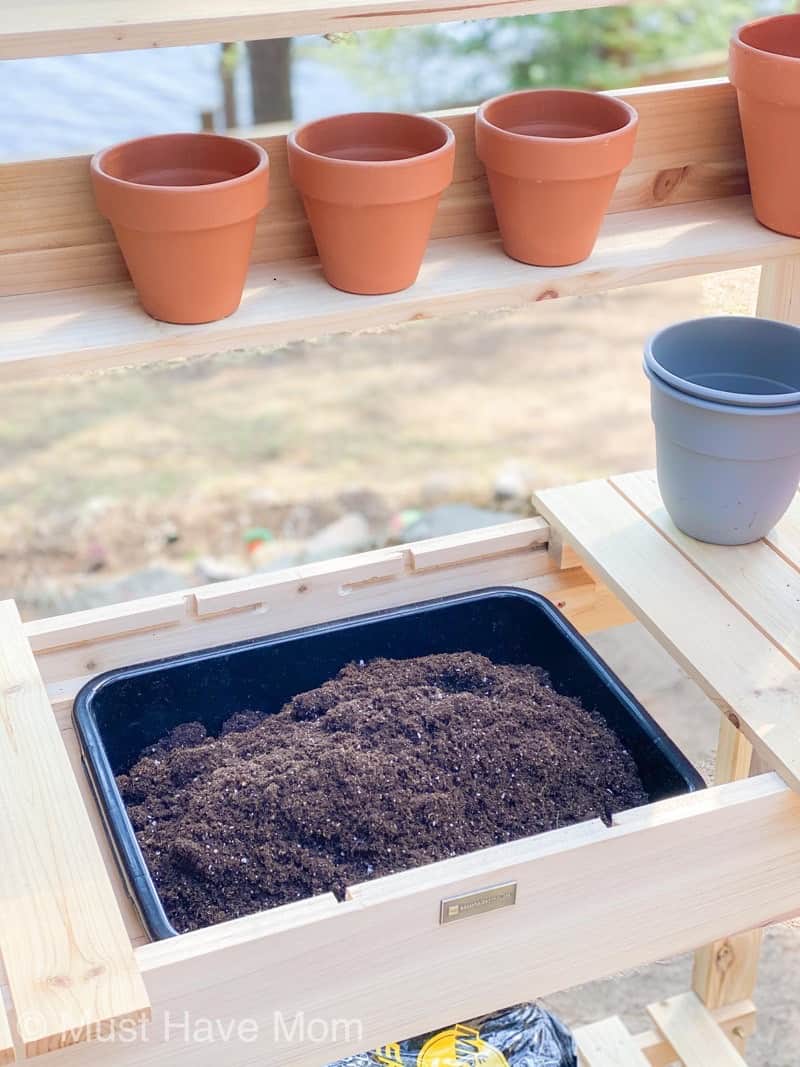 Our favorite feature is the dry sink! Like I said above, the dry sink enables you to fill your bin with dirt and easily pot things without any mess. It's more amazing than I imagined it would be. No more messes of spilled dirt all over my tables or bags dumping out too much dirt and going to waste all over the ground. I love it!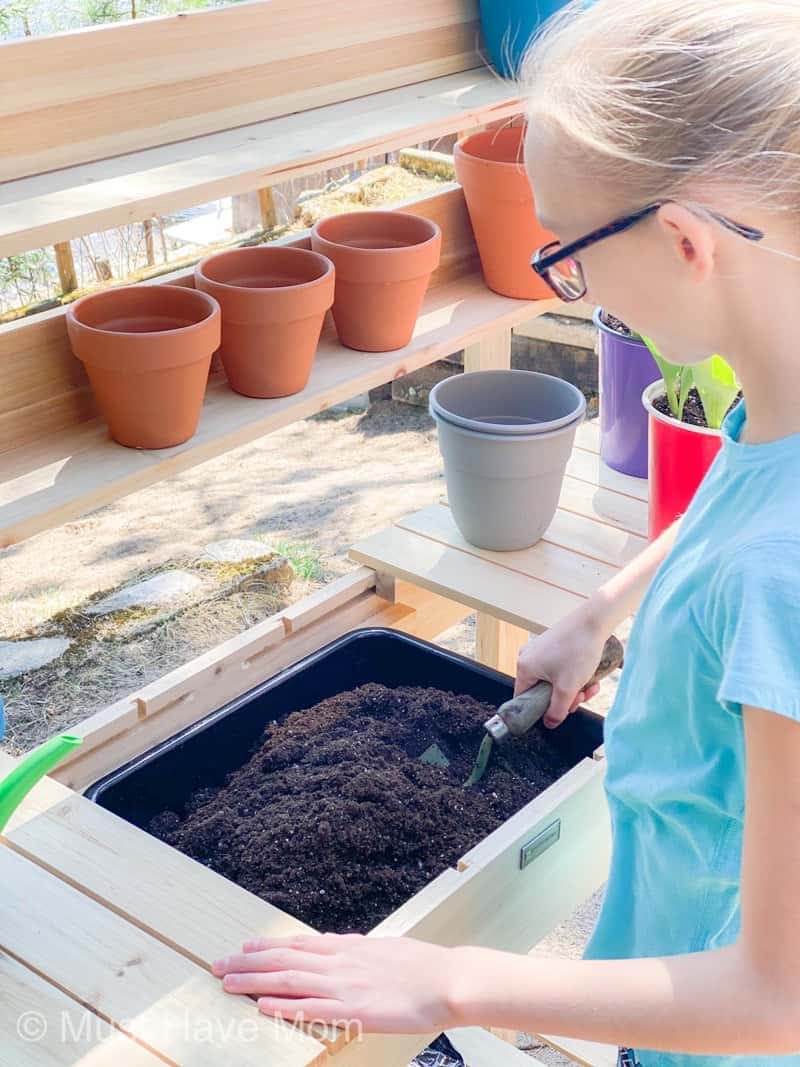 Danika was able to easily plant all of her flowers and seeds in pots without any mess or dirt spilling. Last year when she did this task I ended up with my patio table essentially covered in mud! This was SO much better. The potting bench is worth its weight in gold for this reason alone.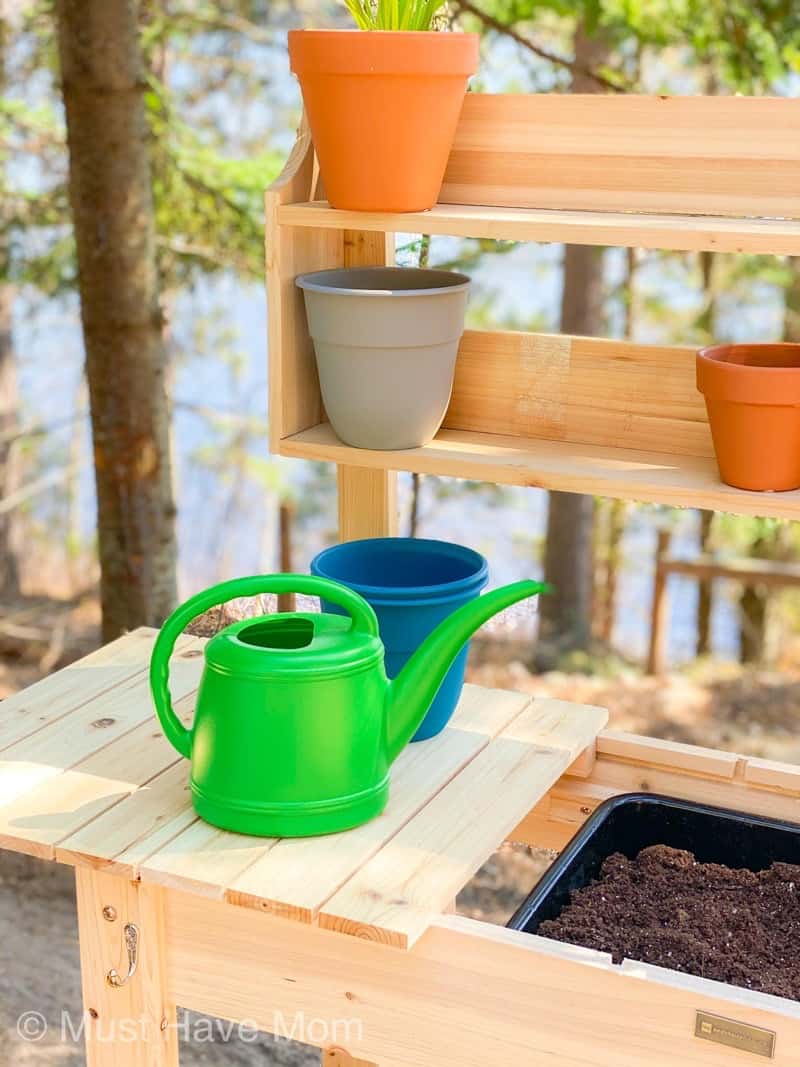 When the tabletop is opened up to expose the dry sink area, you don't lose any table space! They just slide to the left and right and you can continue to use them. There is plenty of space on each side for watering cans, pots, seeds and flowers.
The shelf on the bottom allows for plenty of extra storage and the hooks on the front are the perfect place to store your garden tools when you are finished working.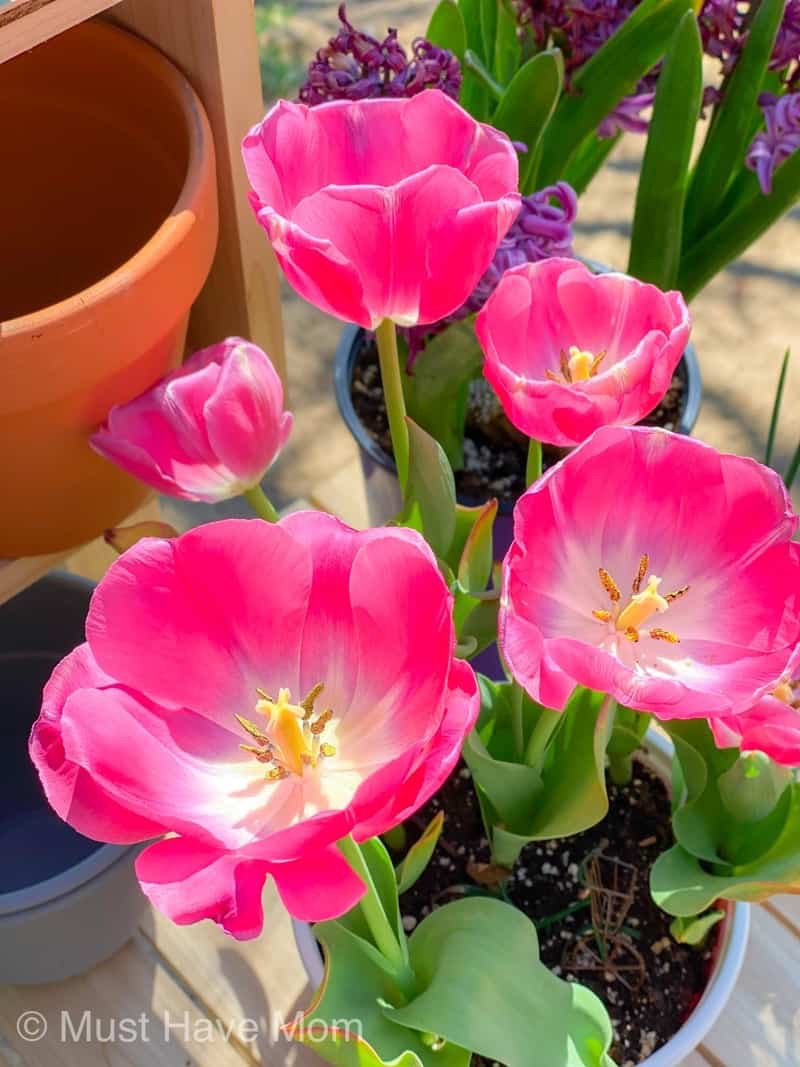 With this potting bench you will be well on your way to planting gorgeous flowers like these tulips that bloomed so beautifully! Another perk is that you don't have to bend over and strain your back while potting them! Everything is at the perfect working height to plant with ease.
You can find this garden bench at Best Choice Products for a surprisingly low price! It's made of durable, sanded Chinese Fir wood to help it withstand any weather condition. This is the perfect gift idea for mom or grandma too! Although I got it for my daughter, it's great for all ages!
Pin Must Have Features In A Potting Bench