Best Gift Ideas For Plant Lovers
The best gift ideas for plant lovers are gathered here! Surprise and delight the plant loving friend on your list with one of these fun finds that they are sure to love.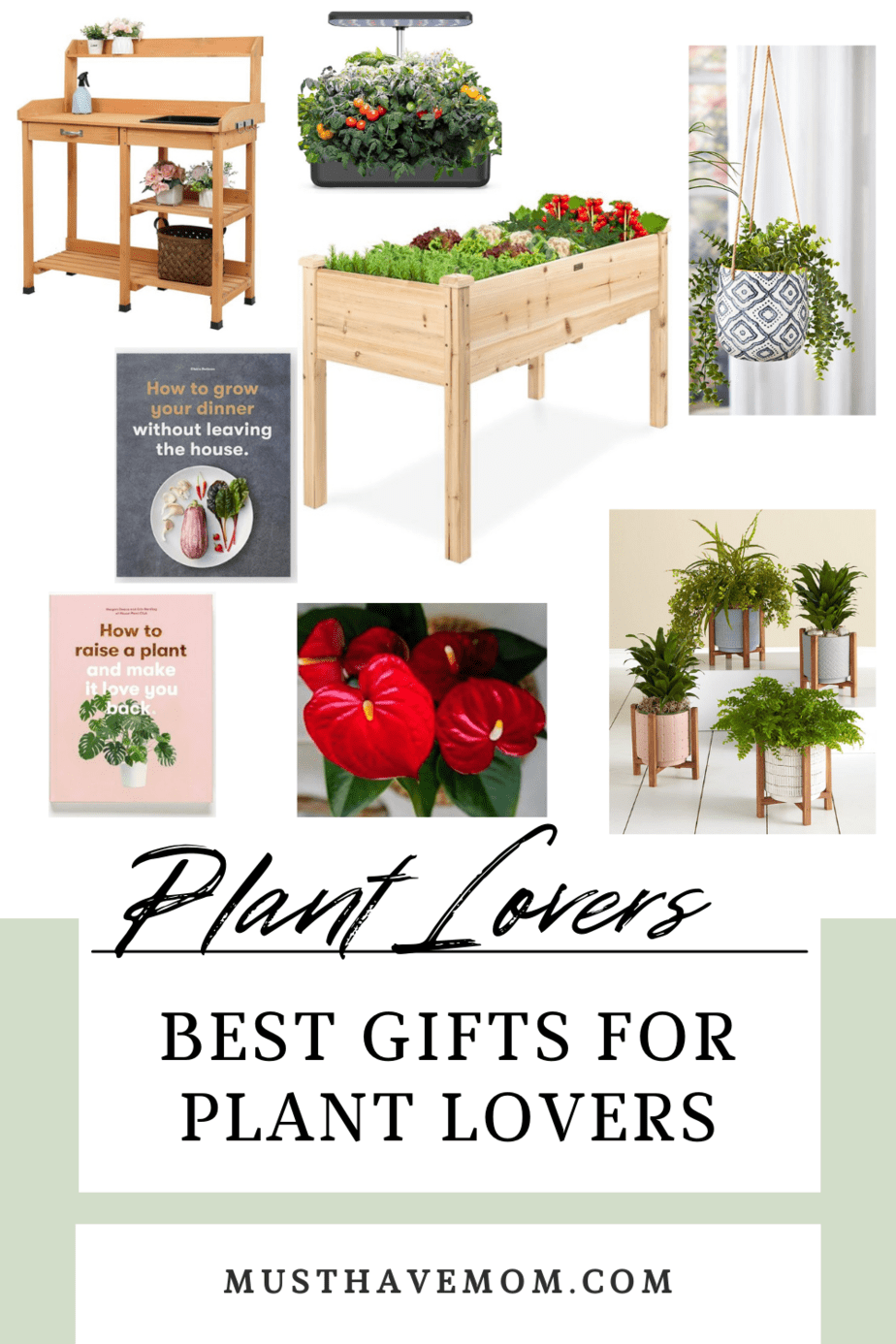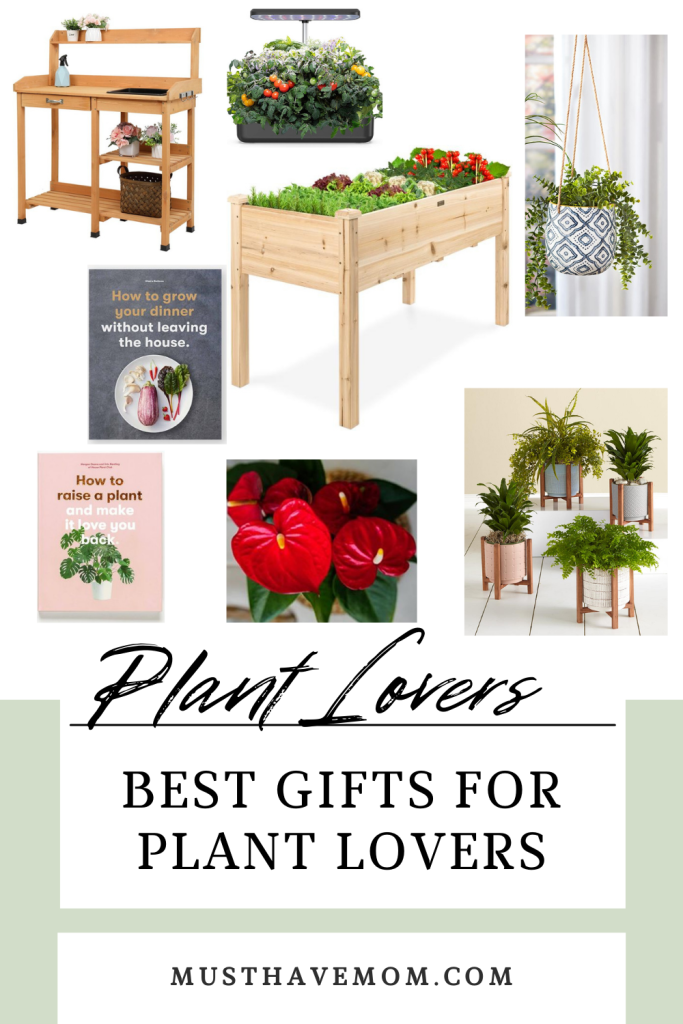 Best Gift Ideas For Plant Lovers
If you are looking for the very best ideas for the friend on your list who loves plants then look no further than here! These are the very best ideas for anyone who adores plants. My daughter is a HUGE plant lover and she approves of all of these gift ideas! Now just to decide which one they'll like best!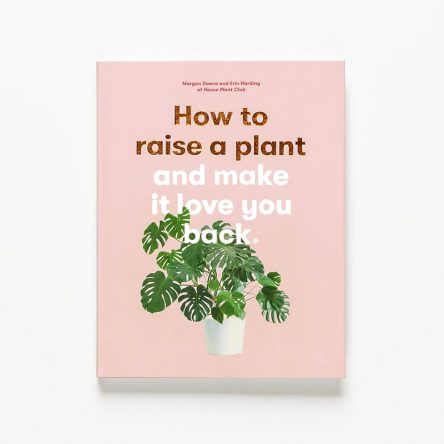 HOW TO RAISE A PLANT AND MAKE IT LOVE YOU BACK BOOK​
How to Raise a Plant is a perfect guide for anyone eager to see their plant offspring thrive. This attractive little book is ideal for the novice 'plant parent', providing tips on how to choose plants, where to keep them in your home, and above all else how to care for them and keep them thriving.

Ways to Make Your New Plant Love You:
Discover the best houseplants to green up your space
Learn how to maintain your collection by propagating and repotting
Finding the right tools and materials, and how to tackle pest control
Building terrariums and other DIY projects for happy plants
Interior stylings suggestions from boho to modern to classic, there is design inspiration for everyone!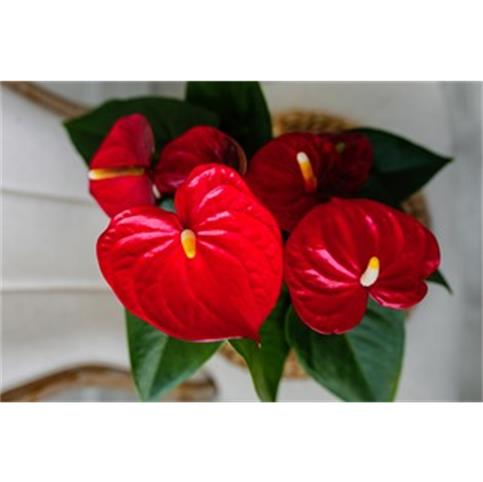 Just Add Ice Red Anthurium Plant
The anthurium is the world's longest blooming plant. Native to tropical environments, these plants are easy to care for and are popular for their bright flowers, which come in a variety of colors – red, pink and orange. Each anthurium flower spike can last up to eight weeks.
Featuring glossy leaves with heart-shaped blooms, this plant is a great addition to any home decor and provides many months of lasting enjoyment.
-Water with 6 ice cubes or 1/2 cup of water once a week
-Place in a bright location but avoid direct sunlight
-Temperatures in the room should remain above 55°F. Avoid placing near drafts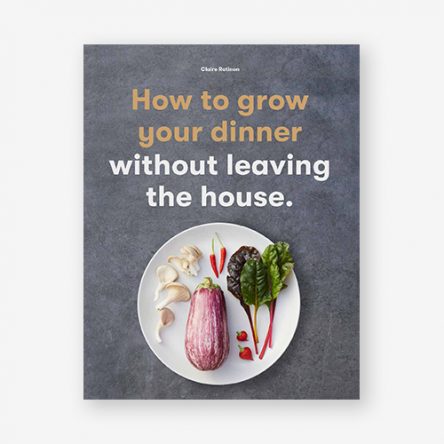 How To Grow Your Dinner Without Leaving The House
A vegetable garden is not an option for everyone, and so container growing has become desirable for people with little outside space. Many have discovered the love of growing houseplants and want to take their skills to another level; others are inspired by the idea of growing their own food organically and sustainably.
The book covers all the essentials of growing a range of edible plants in pots, and meeting each crop's specific needs. Author Claire Ratinon brings her urban food growing expertise to this popular subject, in a book designed to appeal to new gardeners and anyone who would like to take on the rewarding challenge of growing their own dinner, even if they've only got a window box or balcony to work with.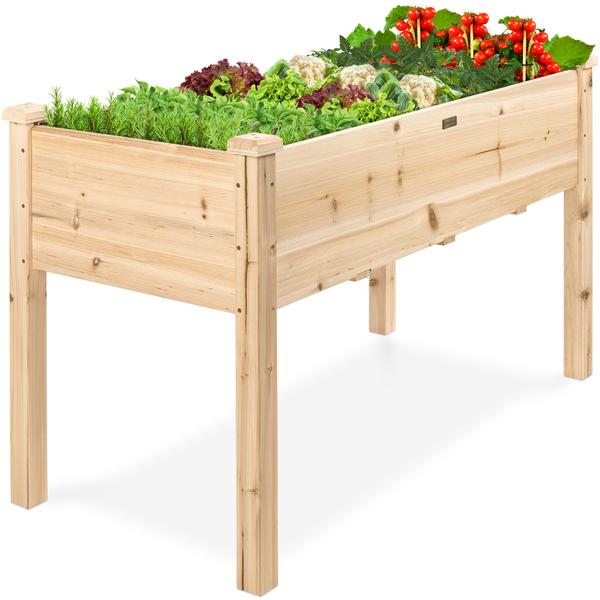 Raised Garden Bed
This raised garden bed is designed with a long bed space, but deep enough to ensure your plants and vegetables can breathe and grow healthy! It allows excess water to drain out, keeping soil fresh and protecting plants from water-logging or mineral buildup.
It has a solid all wood construction from naturally durable Chinese fir wood. It provides a water- and weather-safe structure that will avoid warps and sagging over time. Has an ergonomic design which removes the need for bending or kneeling, preserving your back and knees as you tend to your balcony, deck, or patio garden.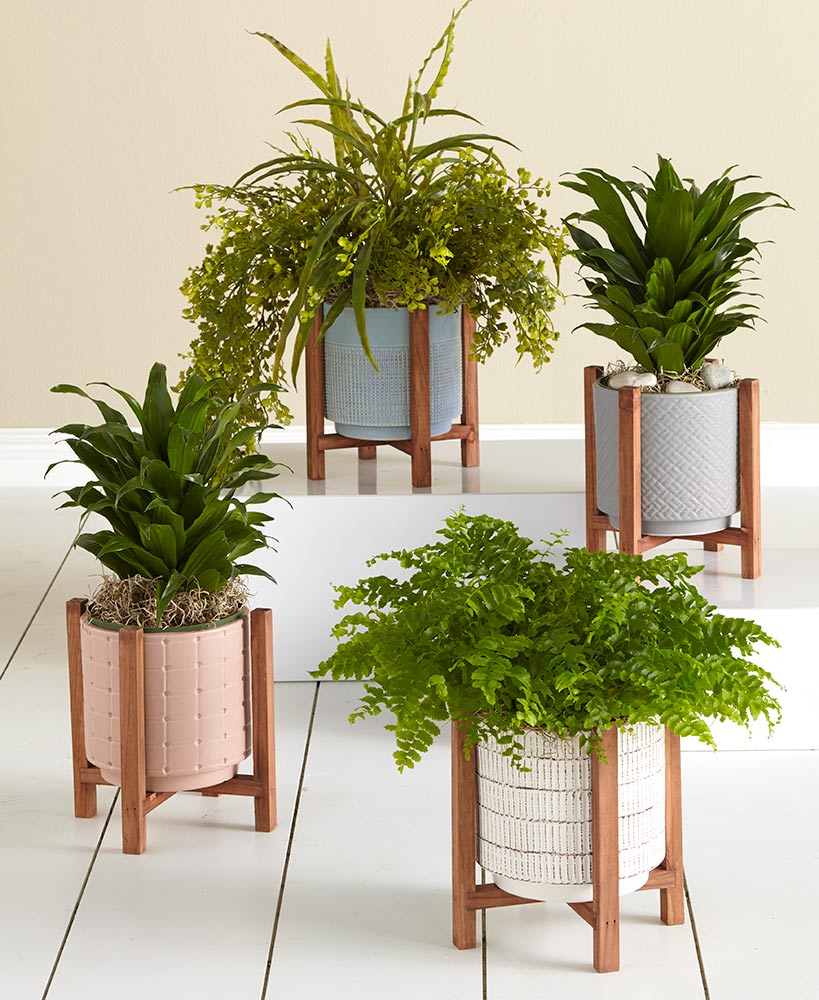 Boho Plant Stands
These boho plant stands are the perfect addition to your indoor plant garden or patio garden! Grow your favorite flowers or greenery in this Ceramic Planter on Wood Stand. The softly colored pot is textured for visual interest. Indoor/outdoor use.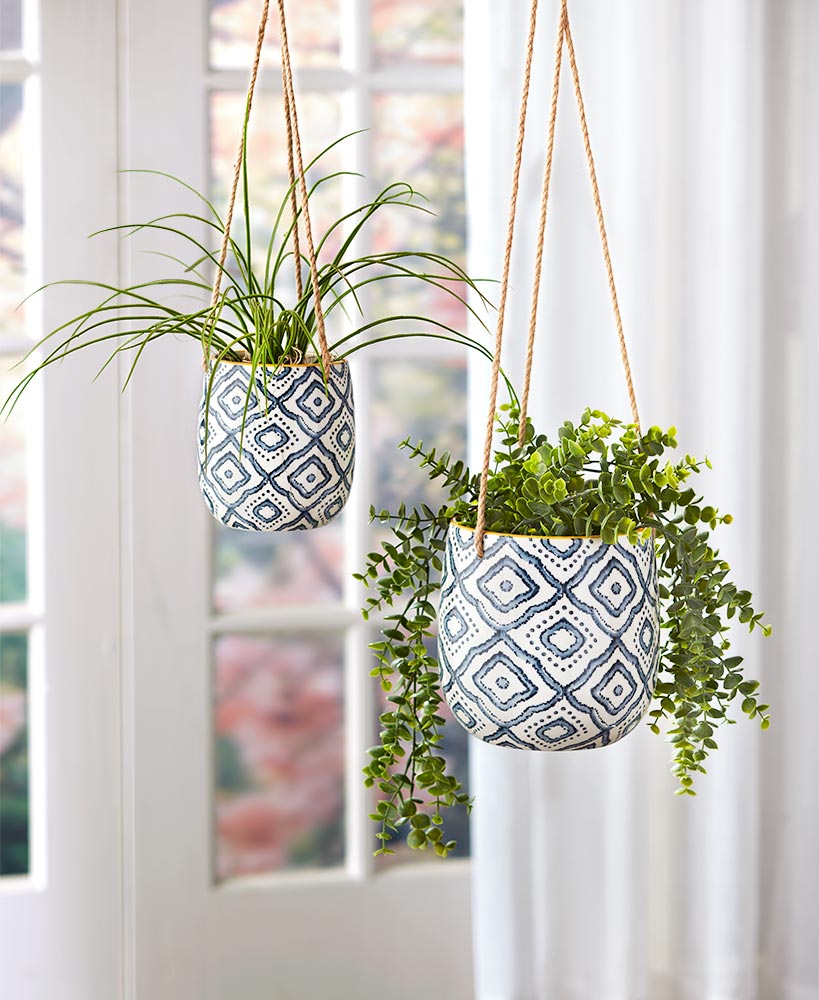 Hanging Planters
Start your plants outdoors in the spring and bring them indoors for the winter in this set of 2 Hanging Ceramic Planters. Each planter comes with jute rope attached for easy hanging.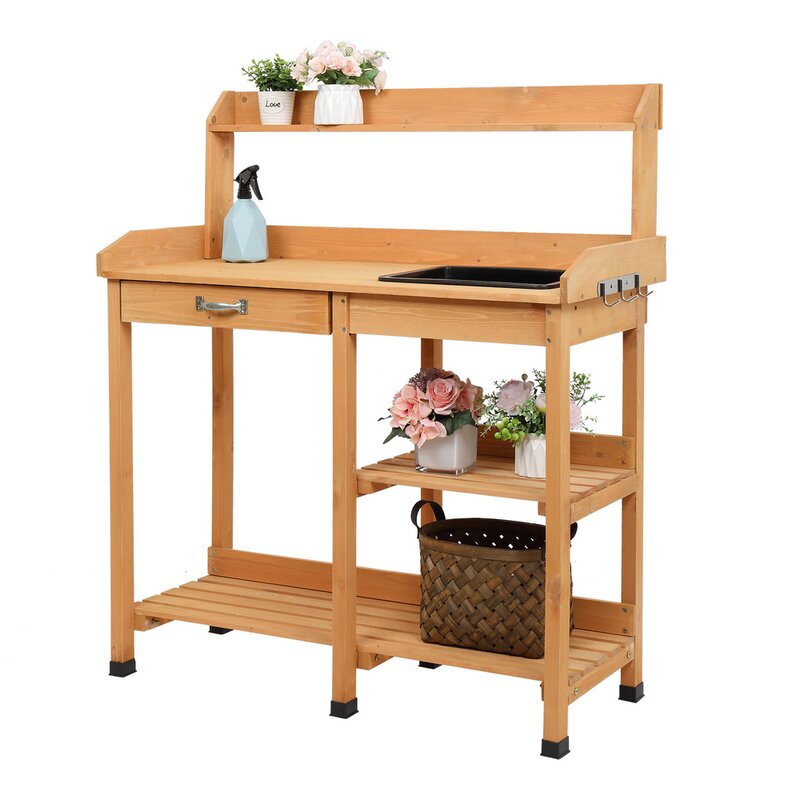 Potting bench
This garden workbench is made of high-quality fir material which is durable and sturdy. Perfect for backyards, patios and all your gardening needs. Pot flowers here with the handy dirt sink and stay organized thanks to the handy hooks and drawer. Perfect for every gardener!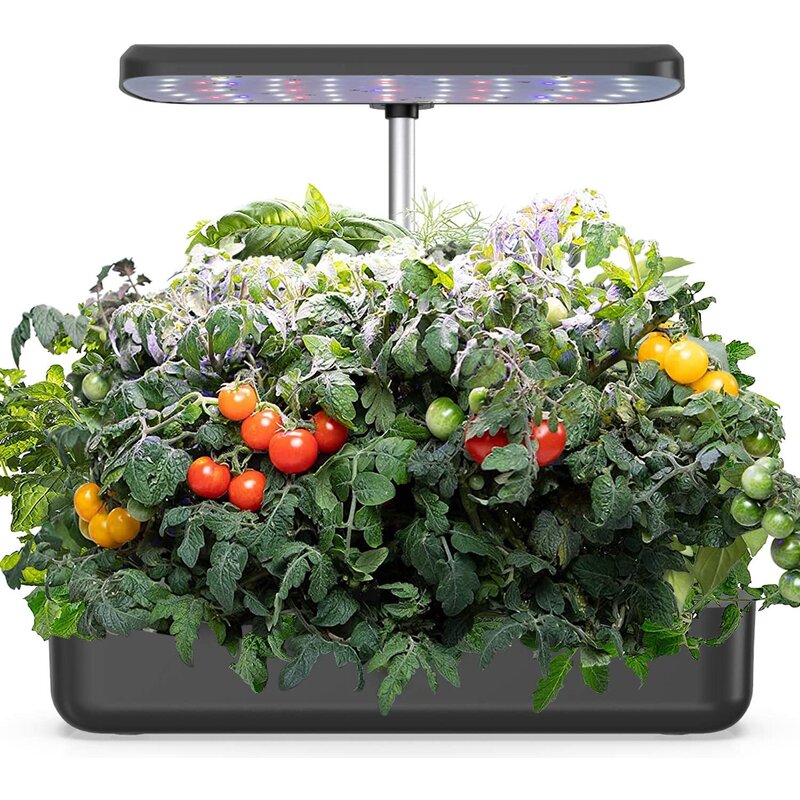 Hydroponics Growing System
No outdoor area to speak of in an apartment? No time to take kids out to get closer to nature to get some plant knowledge? Can't get fresh herbs to make salad or tea whenever you want? Still, looking for a gift for a birthday or other holidays?
Plants grow in the nutrient water faster than in soil. Designed to cultivate the plants; avoid any soil contamination, no heavy metal contamination, no pesticide residue, no antibiotics, non-OMG and non-nitrite.
Constructed with an automatic control panel automatically to control ON/OFF of the LED grow light, the lights will automatically turn off after 18 hours of constant use, and will turn back on after 6 hours of rest, setting the perfect light time to help your plants photosynthesis, creating a cycle of 24 hours.
Up to 12 plants grown at once, allow you growing fresh herbs, vegetables, salad greens, flowers and more with the indoor gardening system, which can grow plants 5 times faster than growing in soil. You can enjoy any hydroponics plants you want in any seasons. Ideal for indoor use, either on the kitchen counter, window or living room.
I hope you've found some fantastic gift ideas for the person on your list with the green thumb! Any of these ideas are sure to delight. Great for indoor or outdoor gardening so no matter the season they can continue to nurture plants!