Cute Homemade Play Dough Valentine's!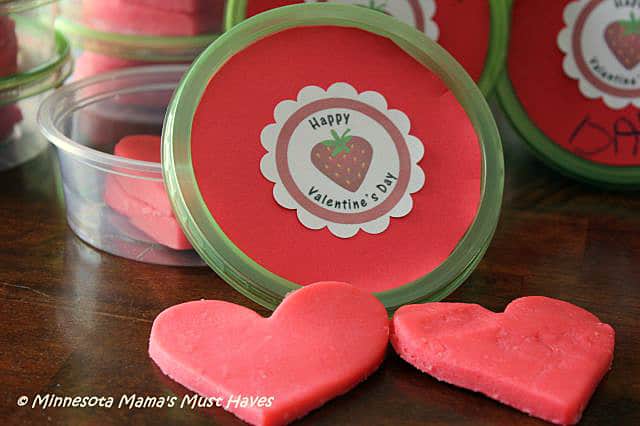 This is my first year having a child in school! Danika is in preschool so that means we get to do class Valentine's this year! Danika's favorite thing is playdough and since I knew the kids would be getting plenty of sugar from the other kids I thought what better idea than to do homemade playdough for her Valentine's! They turned out really cute and she is so excited to hand them out!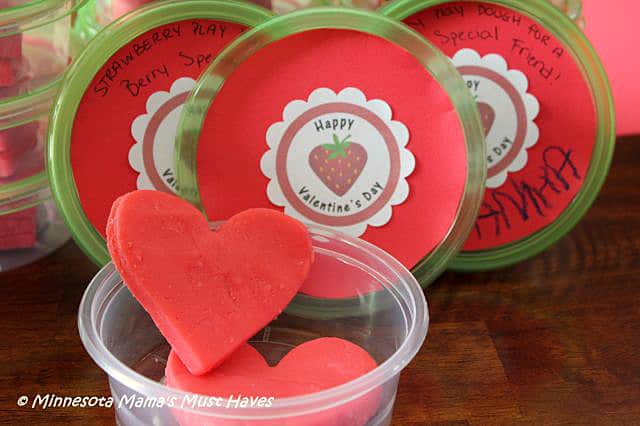 I found these little 1 cup containers at the dollar store. They came in a 5 pack for $1. She has 16 kids in her class so for under $4 I had what I needed. I already had playdough ingredients on hand so these were cheap and easy to make.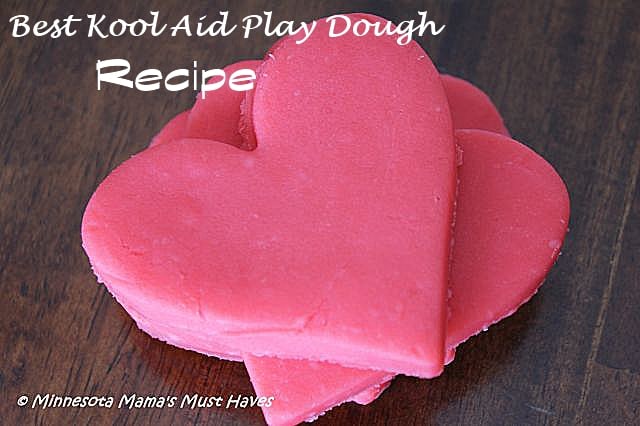 Get my awesome recipe for the BEST Kool Aid Playdough out there! The kool aid makes it smell and colors it. We used Strawberry flavored Kool Aid for these. The color was perfect! You can use any flavor. It doesn't stain hands either!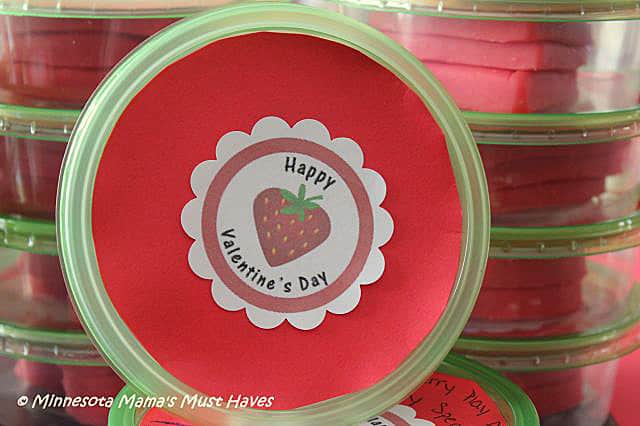 I found the center printables FREE from Confetti Diaries. Get them HERE.
I used the label that came on the lid as a template to cut out red cardstock and then used my flower cutter to cut out my printed Valentine's message. I glued them together.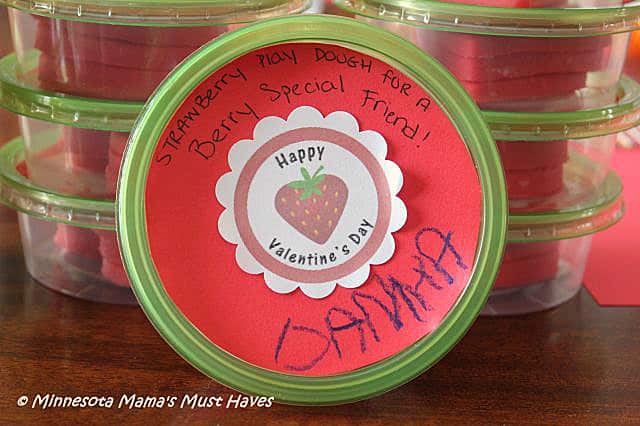 We then personalized them to say:
Strawberry Play Dough for a Berry Special Friend!
And Danika signed her name. They turned out cute! We just used a glue stick to glue them to the lids.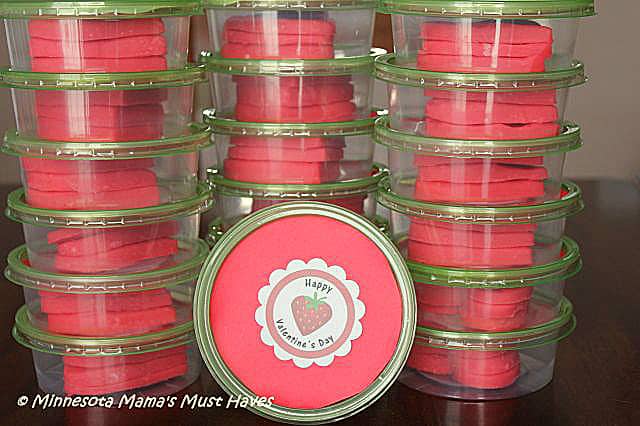 Each container had 3 stacked playdough hearts inside! Aren't they cute?! I think every little preschooler will love these homemade play dough Valentine's.