DIY Shopkins Snow Globe + Shopkins Shelves!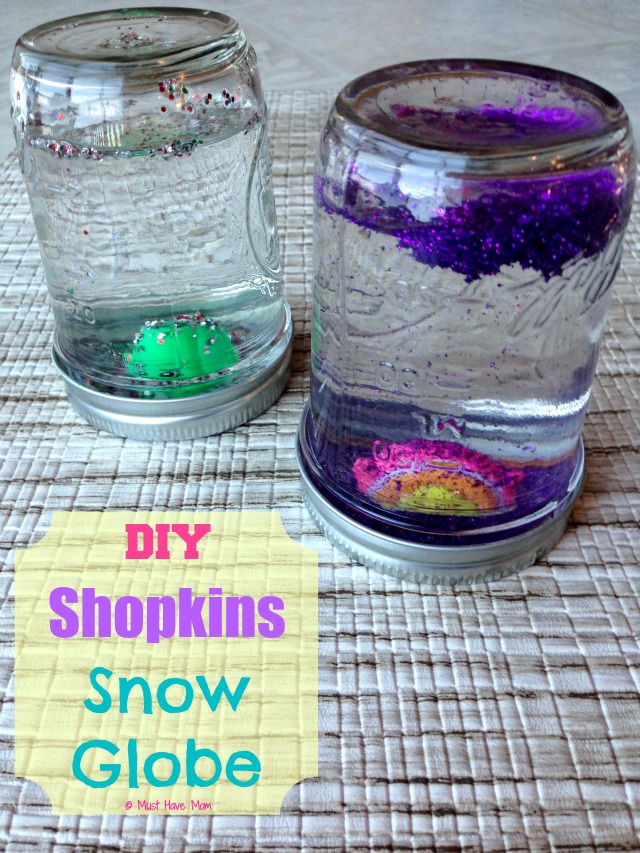 Christmas is coming and if you have a little one that loves Shopkins then they are bound to get more than one of the same Shopkins. Here is a fun idea they can do with some of those duplicates! These DIY Shopkins Snow Globe decorations are cute and they are a fun project to do.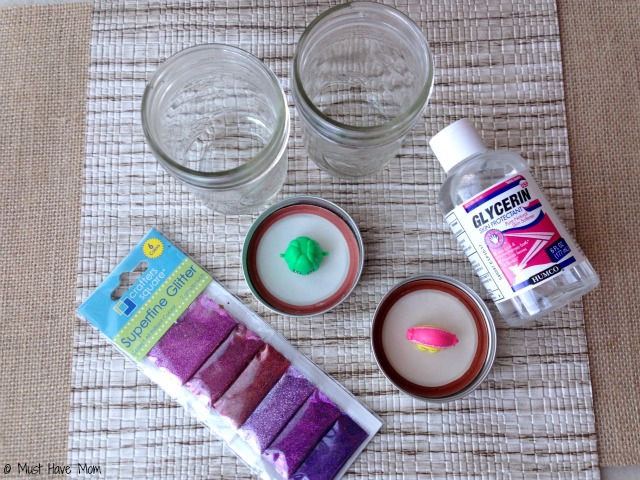 You'll need a pint glass jar or a baby food jar, glitter, liquid glycerin
(in the pharmacy aisle) and waterproof glue
.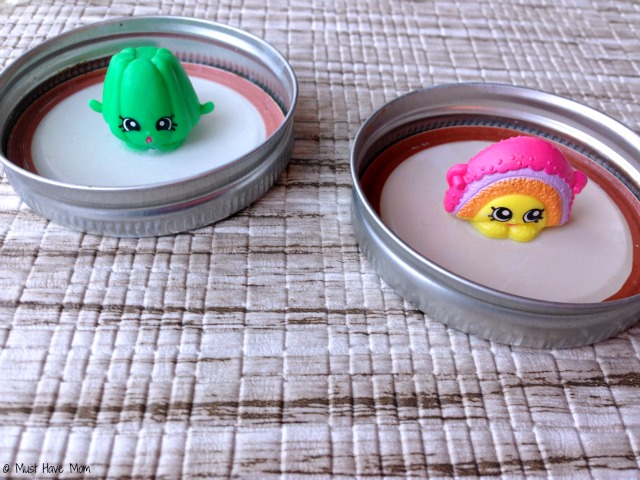 First glue the bottom of the Shopkins to the bottom of the lid. If you are using a canning lid then you'll also need to glue the lid to the ring so that the lid is water-tight. Make sure to use a good sealing, waterproof glue.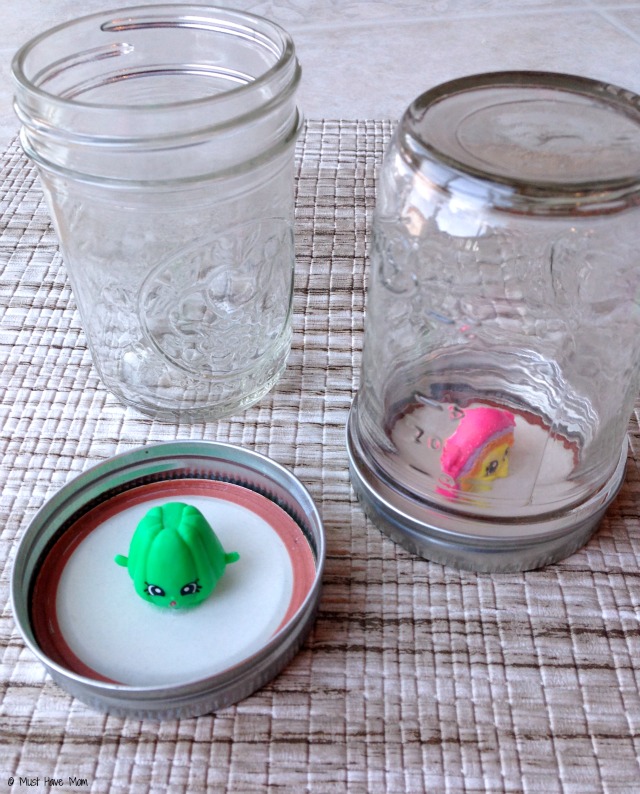 When you assemble your jar it will be upside down so be sure to let the glue dry according to the directions on the glue packaging. You want to ensure that it has a water-tight seal.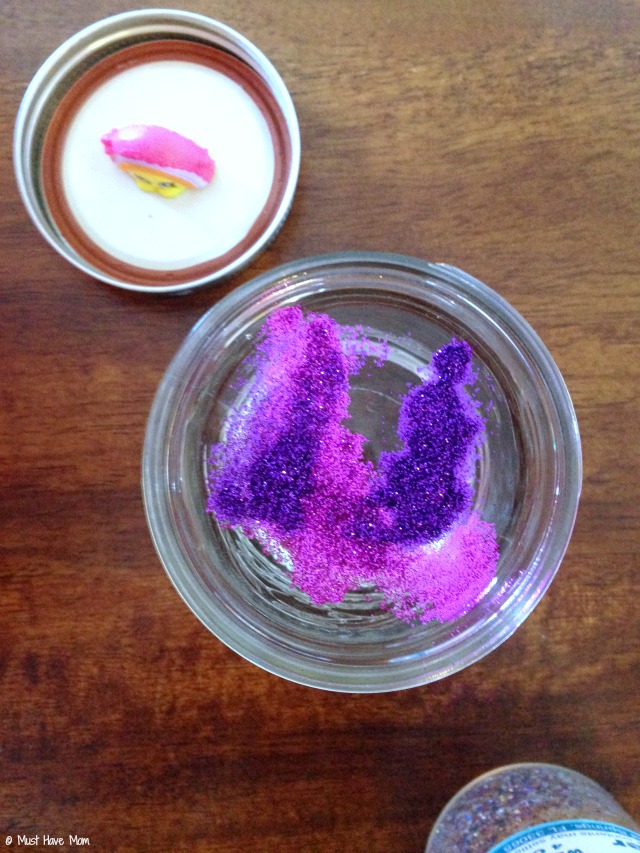 Next add water and a few drops of glycerin to your jar. Then add glitter.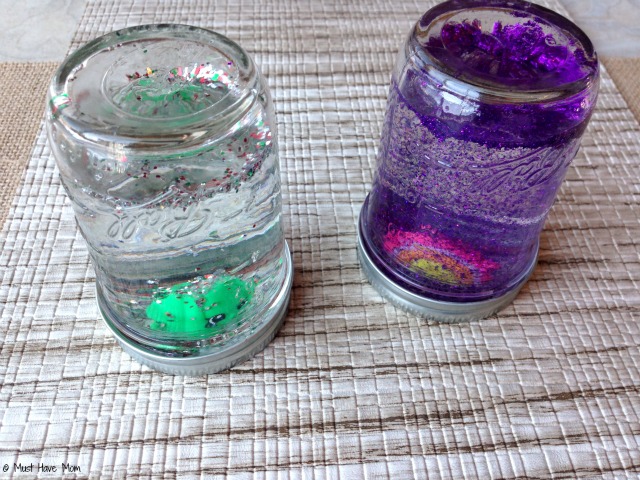 Once the glue has completely dried on your Shopkins figure you can put the lid on your jar. You'll also want to put glue around the edge of your jar rim to seal the lid on as well. Be sure to let it dry before flipping it over and giving it a shake to watch the glitter in your snow globe swirl!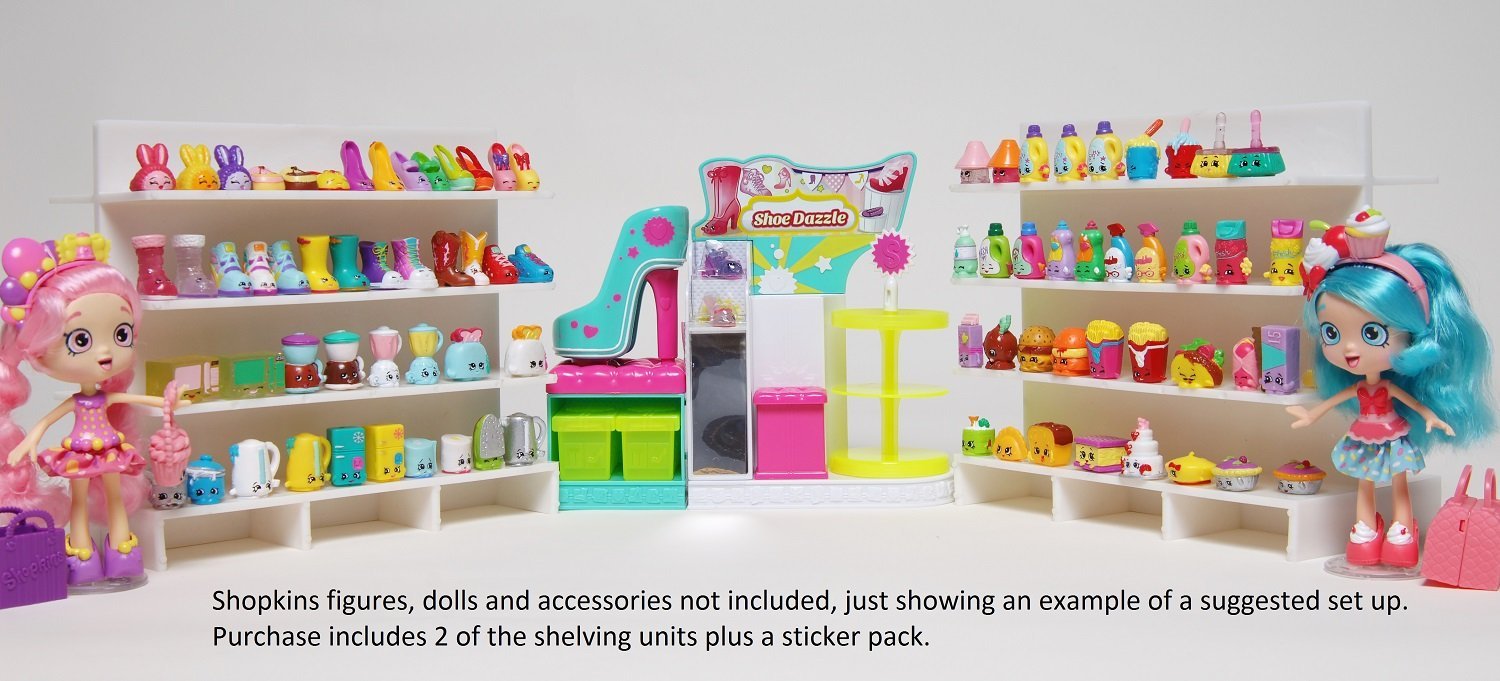 Shopkins Snow Globes extend the fun of playing Shopkins even further! My kiddos love their Shopkins! If you are looking for even more fun ways to play with Shopkins then you definitely need to add these 2 Mini Grocery Store Shelves
to your collection! They are the perfect way to display all of your Shopkins figures in your store. There is something so appealing to kids about playing store! These take the level of play to a new level and allow them to display all their items "for sale" and they are double sided so they hold a lot! They allow for many items on the shelves! These are a great addition to the already cool Shopkins sets. Check out our Shopkins play date for more ideas!