12 Italian "Family Style" Sunday Dinner Recipes
*Partnered post on behalf of Glam Media.
Italians have this great thing called family style dining. When I married my Italian husband I also inherited his big Italian family and their amazing cooking. When he took me to meet his family for the first time it was Christmas and there were fifty Italians all packed into his Nonno and Nonna's (Italian for Grandpa and Grandma's) house. To say I was a little nervous is an understatement. They all welcomed me with open arms though and 9 years later I love them all and they are such great family to have. Their cooking is amazing and every holiday gathering includes family style dining filled with raviolis, homemade sugo (sauce), meatballs, sausage and so much more! It's divine.
I've created this collection of 12 Italian Family Style Sunday Dinner Recipes inspired by my favorite Italian foods I've come to know and love thanks to my Italian in laws. Make it a family tradition to sit around the table on Sunday and enjoy these amazing dishes "family style". Put them all on platters in the center of the table and pass them around and fill your plate. This is my favorite part about the holidays at my in laws! Great conversation and amazing food. It can't be beat and is definitely a tradition to continue!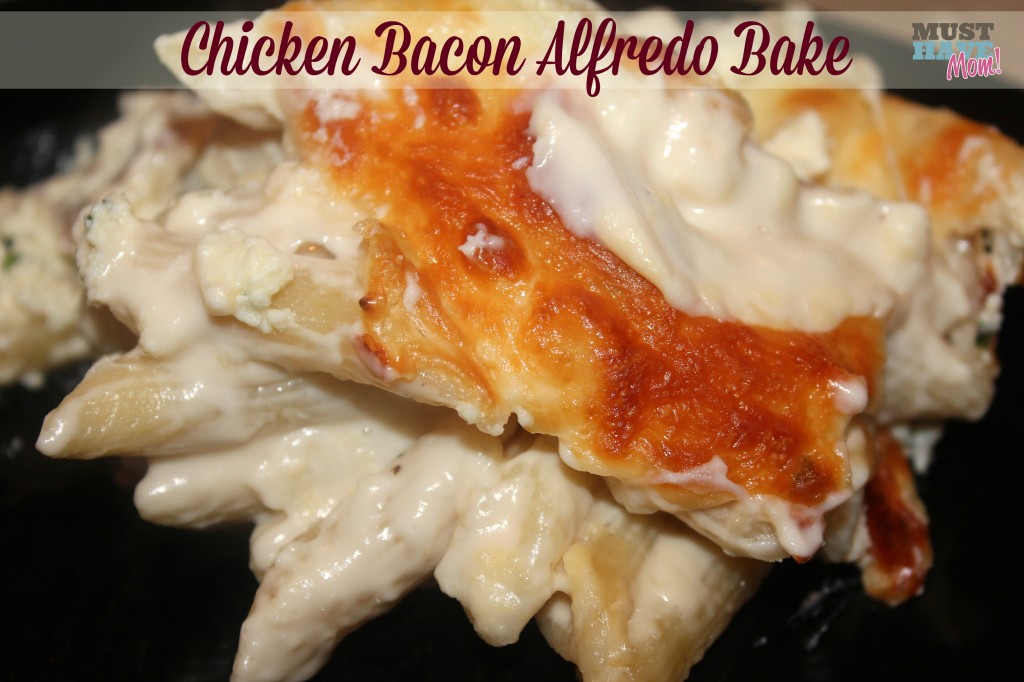 Here is my Chicken Bacon Alfredo Bake Recipe. It's a quick and easy meal to prepare for the whole family. Throw some bread in the bread maker and you've got a meal! Perfect for Sunday family style dining.
What family traditions does your family have? Do you sit around the table for Sunday dinner?