Pretzel Fishing Rods Party Food Idea


These adorable Pretzel Fishing Rods are the perfect fishing rods party food idea for any upcoming fishing or summer themed parties you have planned and they also work great for 4th of July thanks to the fun 4th of July colored licorice! I used them to have a fun fish themed activity day for the kids which they loved!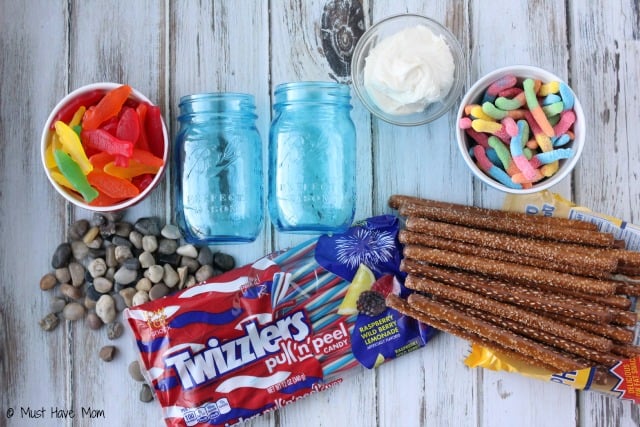 To make these Pretzel Fishing Rods you'll need pull apart licorice (we used the 4th of July colored variety!), pretzel rods, rock shaped candy, gummy fish, gummy worms, 2 mason jars (I used the pretty blue colored jars), and royal icing OR chocolate baking melts.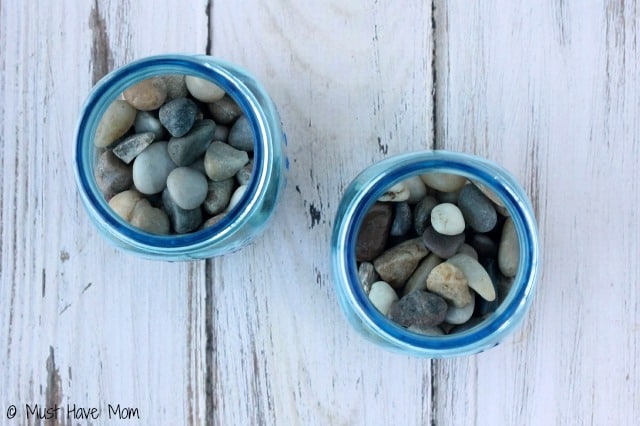 Begin by adding the rock shaped candy to your mason jars to help the pretzel rods stick out of the jar at the right height. I filled them about 1/4 full of rock candy. If you can't find the candy that looks like rocks then pick up some real rocks in the craft section. Just be sure to wash them and thoroughly dry them before adding them to your jars.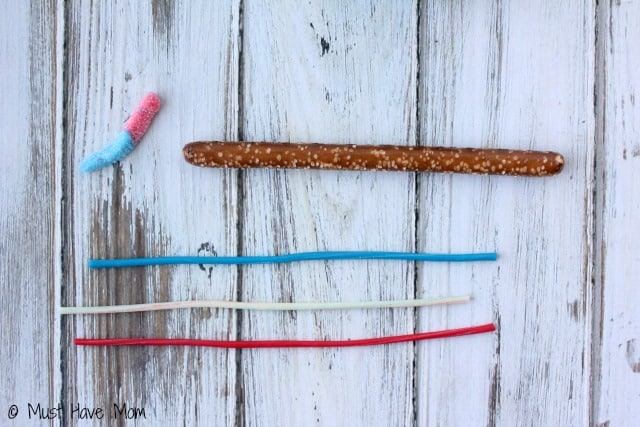 Next pull apart the licorice into single strands.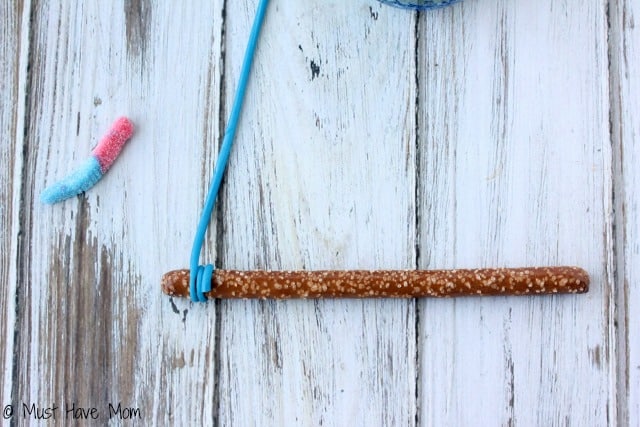 Now wrap one end of the licorice around the top of the pretzel rod. Wrap it around 2-3 times then squish it to help it stick to the pretzel rod (just use your fingers). No tying is necessary, just press it firmly to the pretzel rod.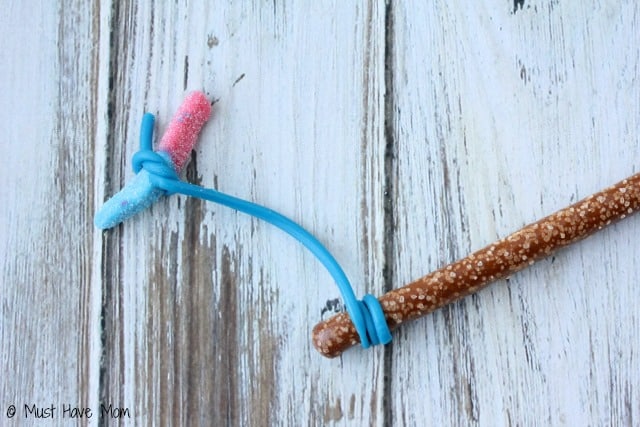 Next tie the opposite end around a gummy worm.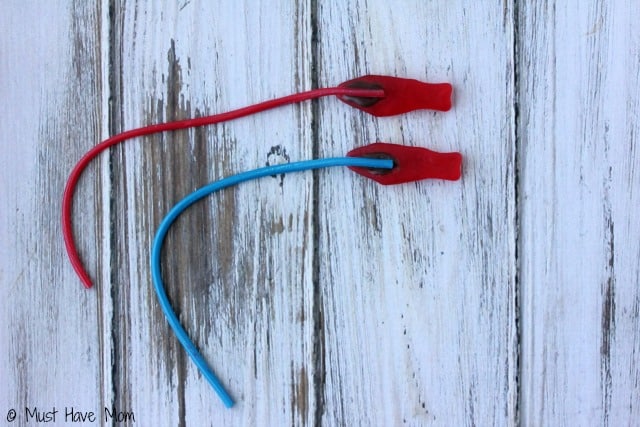 For the fish version you'll need to place a small dab of royal icing or melted chocolate on the back side of the fish candy. Then press your licorice into the chocolate and allow it to dry completely. Then wrap the other end around the pretzel rod and press firmly against the pretzel rod to secure it.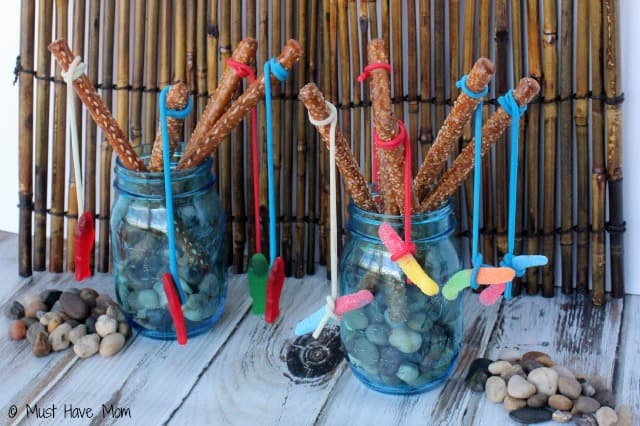 Place the finished fishing rods in your jars and you're done! These are a fun party food! I make them right before eating them as letting them stand out will cause the gummy candy and licorice to begin to dry out and harden. You want to keep your candy as fresh as possible!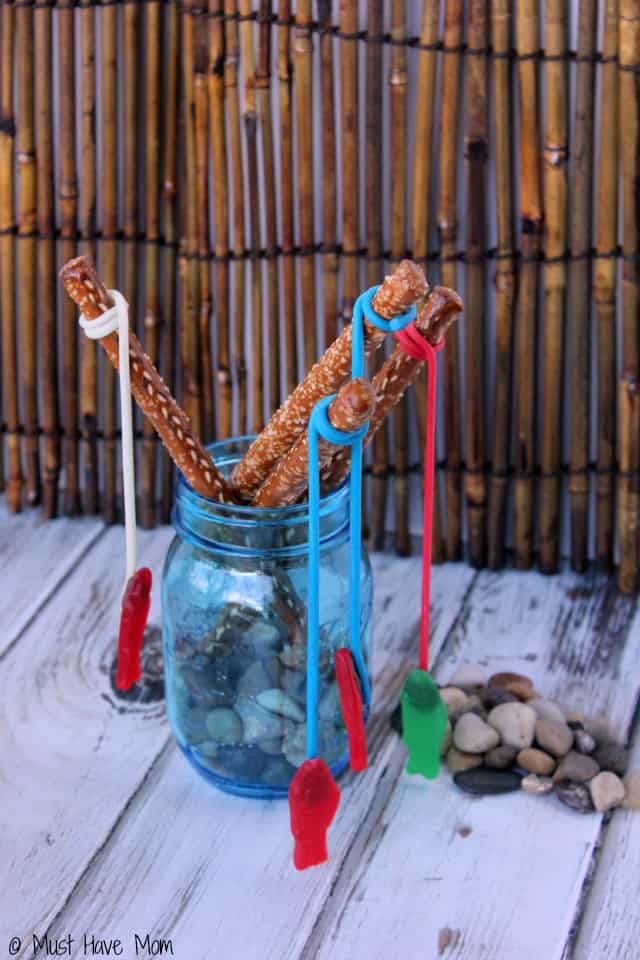 Place them in the center of your table for a fun centerpiece or snack idea!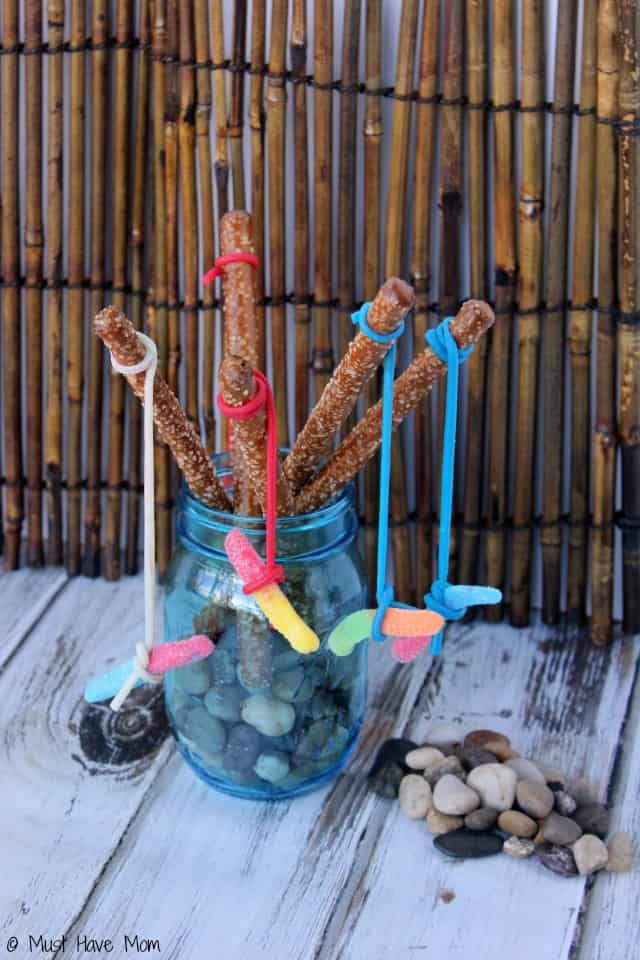 Will the kids choose a fish or a worm?! How fun!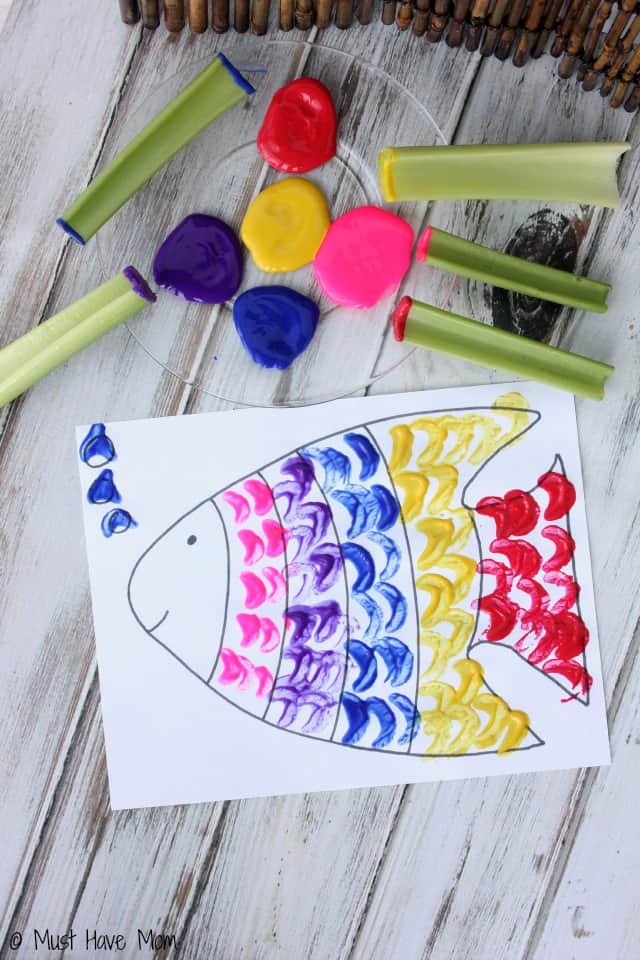 I paired this fun fishing rod snack idea with this kids celery painting activity! Get the free printable rainbow fish and instructions for celery painting and have a fish themed day with your kids!
If you enjoyed this post please pin it for later or share it on Facebook!