Frozen Water Balloon Ice Bucket Hack You NEED To Try!
This DIY frozen water balloon ice buckets for parties idea is genius! It combines the fun of a water balloon fight with a refreshing treat to cool off with. You'll be the best mom on the block with this idea! Plus it's super easy!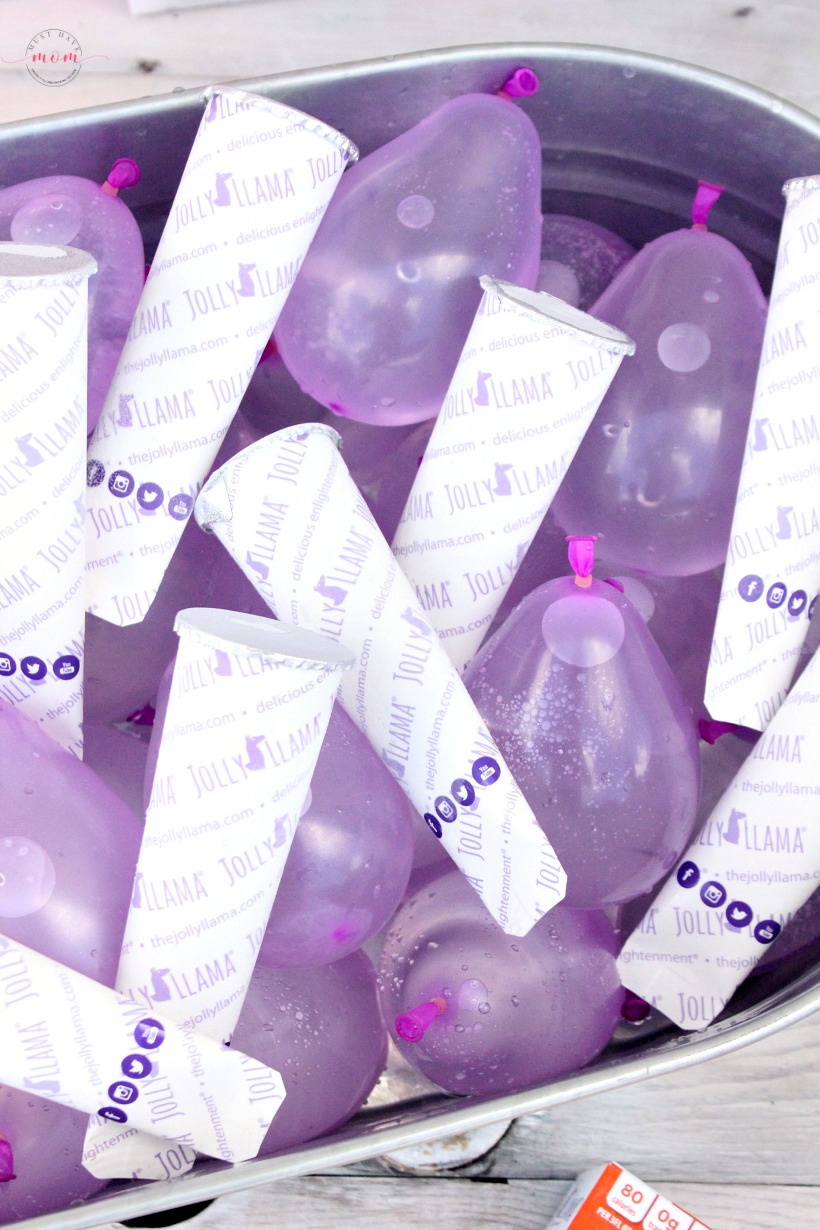 Ice Buckets For Parties
Providing ice cold treats during a summer party is a must have. We recently discovered Jolly Llama sorbet and cream pops at Walmart and we fell in LOVE with them. They absolutely explode with flavor and they are wholesome and guilt free so even mom and dad eat them regularly! These are NOT just for the kids folks! Jolly Llama Sorbet and Cream Pops don't take any lip from GMOs, dyes, artificial flavors or high fructose anything. So go ahead and eat them. I dare you! I'll show you how to create the coolest ever ice buckets for parties and fill them with these mouth watering Jolly Llama pops we have come to love.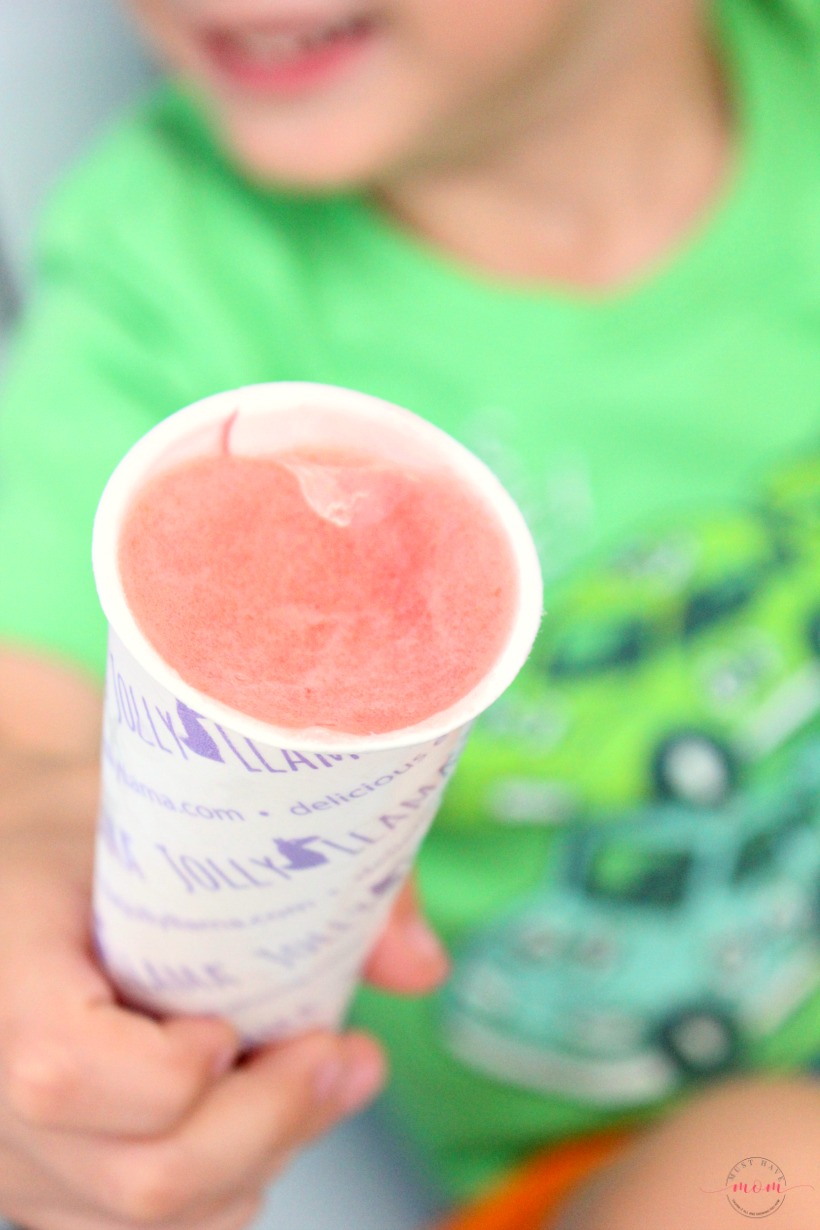 The BEST part about this fun idea is that it combines our favorite ice cold treat with a fun water balloon fight at the end! What could be much better? Let's get started.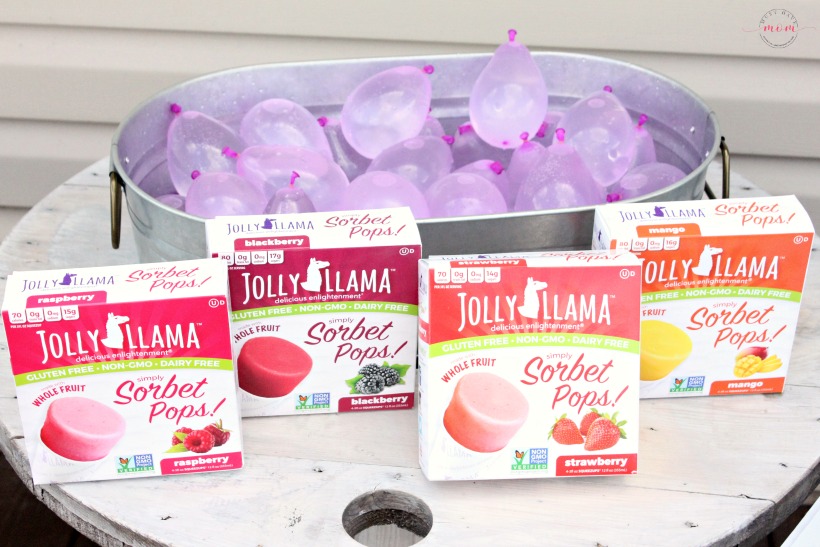 Supplies you'll need: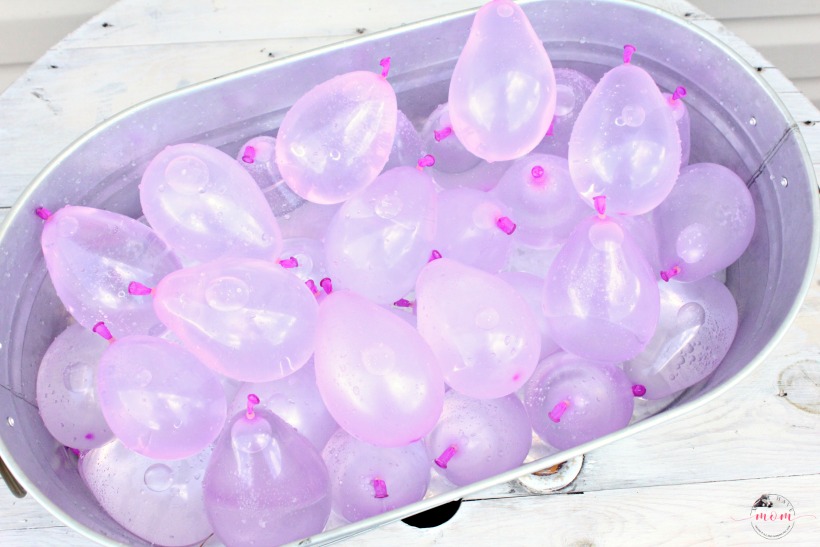 Begin by filling the water balloons. If you bought the genius water balloons I linked to above then they tie themselves. You're welcome. Now place them in the freezer until frozen (overnight is best). When you are ready for your fun summer party, remove the water balloons from the freezer and place them in your ice bucket.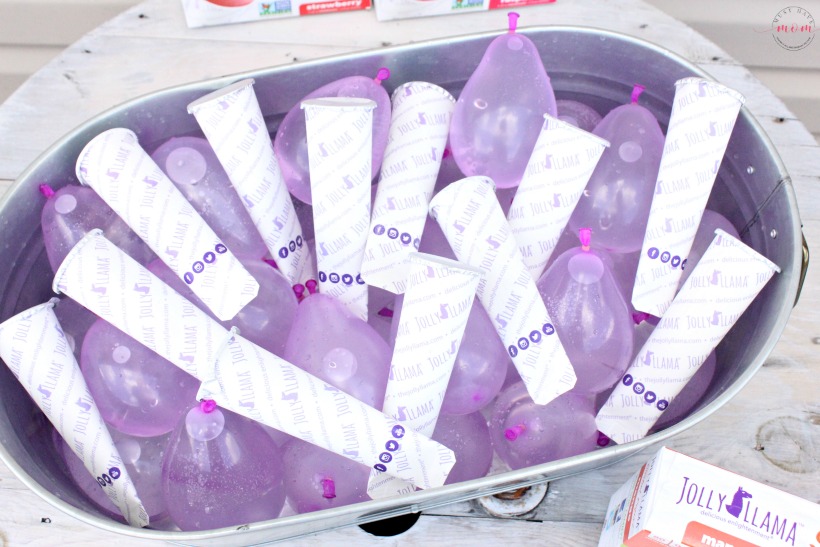 Fill the ice bucket with Jolly Llama pops and the frozen water balloons will work just like ice cubes would and keep them cold and ready to serve!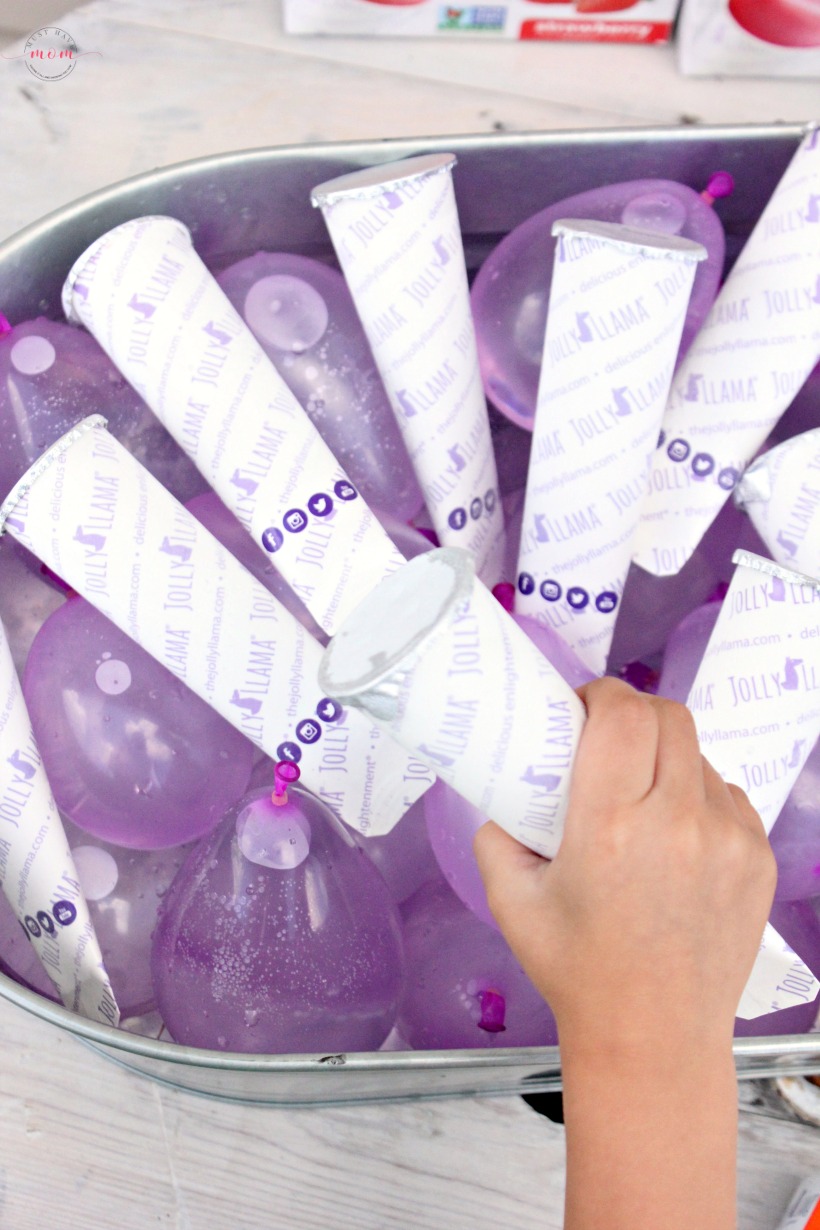 Serve up the yummy Jolly Llama pops to your guests.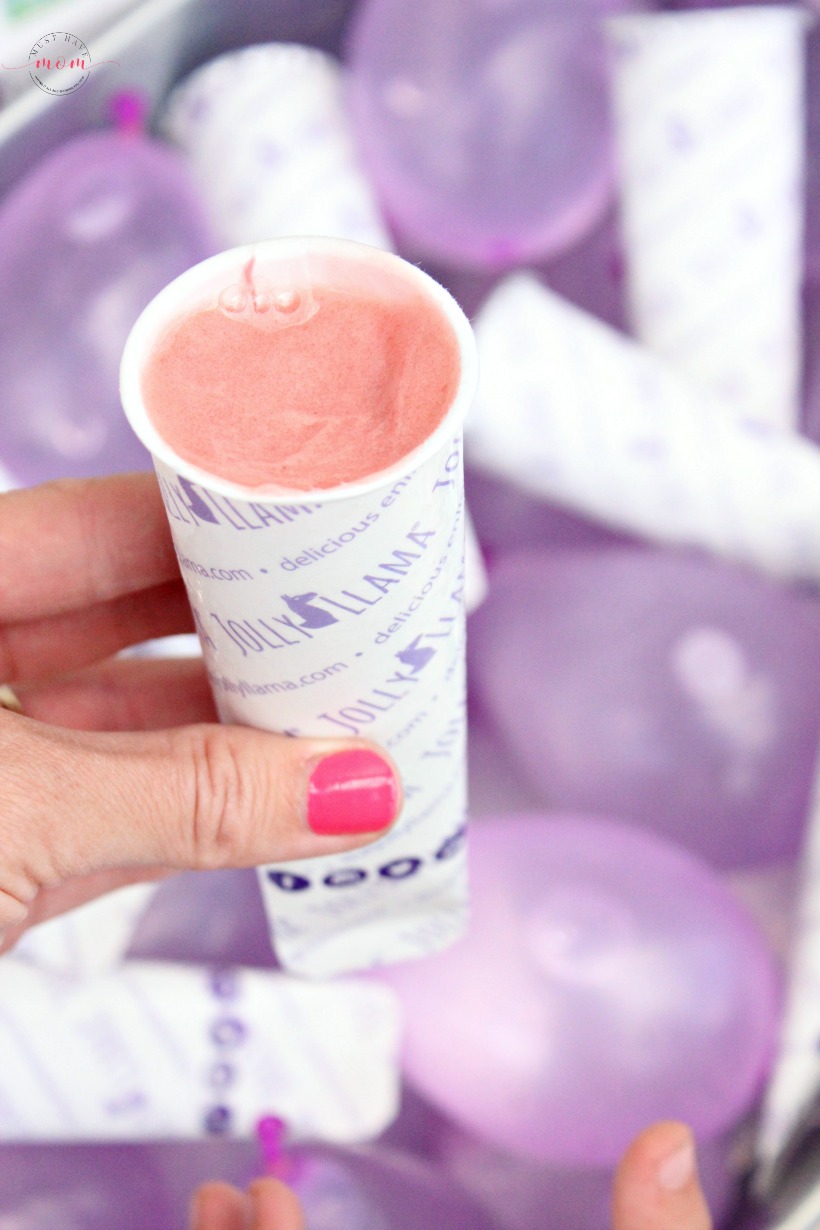 With cool, mouthwatering flavors made with whole fruit and without a laundry list of junk, Jolly Llama sorbet and cream pops will take it to the sun with delicious enlightenment. Our current favorite is Strawberry!! They also have these flavors:
Jolly Llama Sorbet Pops
● Blackberry
● Banana Coconut
● Mango*
● Pineapple Coconut
● Raspberry
● Strawberry
Jolly Llama Cream Pops
● Dark Chocolate
● Mint Chocolate Chip
● Sea Salt Caramel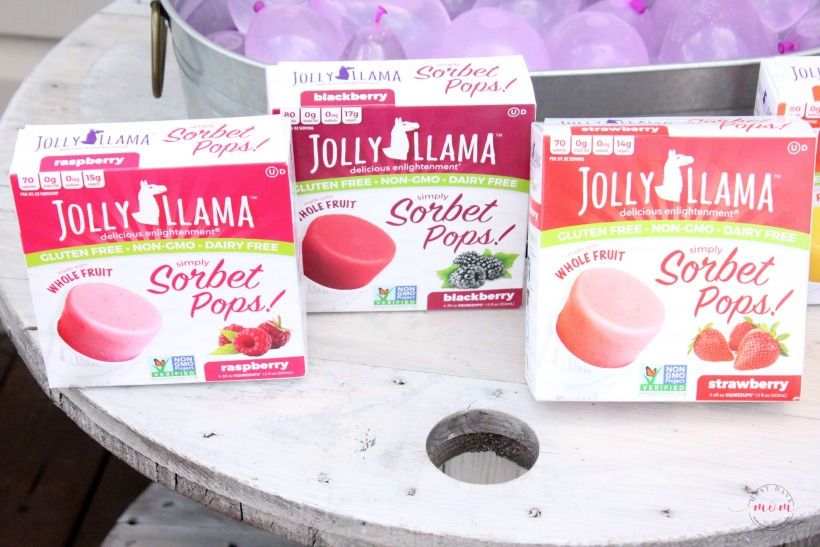 The Jolly Llama pops are gluten free, dairy free, fat free and non-GMO! They don't contain dyes or other junk either so they are a major win in my book. Plus they just taste so darn good! Get them at Walmart (store locator here)! Plus click here to SAVE $$$ on your Jolly Llama pops purchase!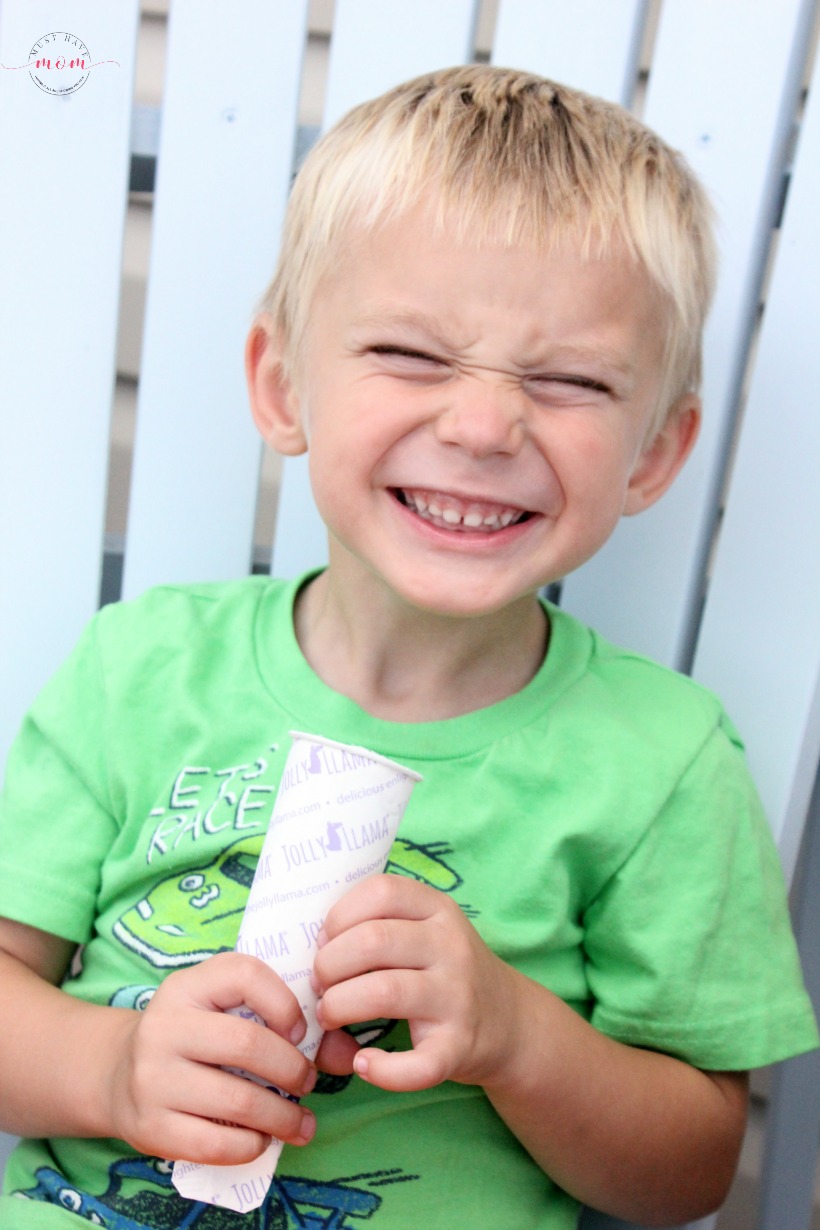 Once the Jolly Llama pops are gone (trust me they will disappear fast), let the water balloons sit in the sun and melt. Once they are no longer frozen it's time to have a water balloon fight! With this fun ice buckets for parties idea the fun never ends! The kids will love it and it's so easy to do.
Summer is in full swing so don't miss out on this fun idea!
Pin the Ice Buckets for Parties post:


*This post sponsored by Jolly Llama. Thanks for the yummy pops!!