Back To School Outfit Ideas For Kids!
I cannot believe it is already time to start shopping for back to school! While my kids aren't excited about summer coming to an end, they are excited to start shopping and grab some new back to school outfit ideas from Crazy 8!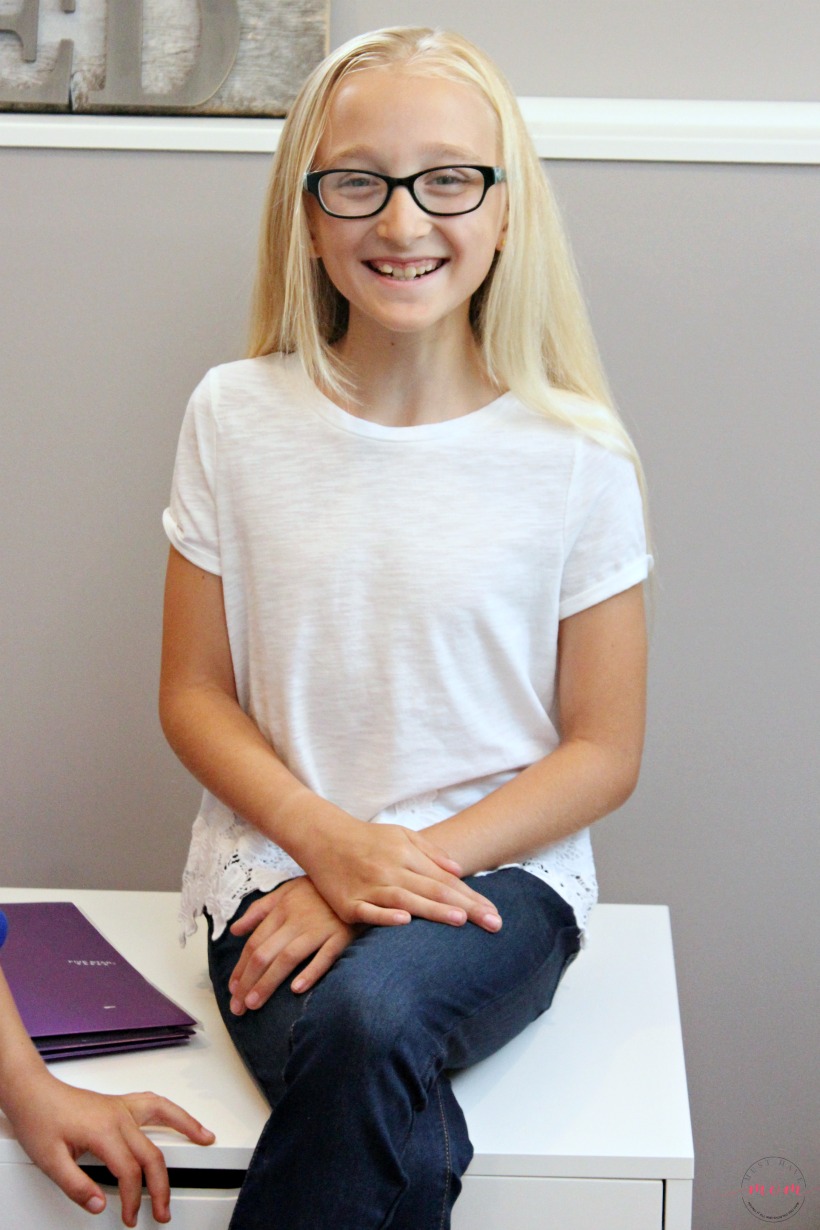 No matter what your budget, Crazy 8 is full of great wardrobe pieces that will fulfill your child's back to school needs. Crazy 8 makes fun, fashion-forward, age-appropriate clothes that kids love! They have clothes for kids ages 6 months to 14 years old. All four of my kids went shopping at Crazy 8 to pick out the trendiest, most comfortable outfits for back to school. Since Crazy 8 has our favorite jeans (with adjustable waistbands!!) I made sure they all picked out their favorite pair of jeans and we styled them all two ways so they could mix and match outfits to create a variety of looks! Here are a variety of back to school outfit ideas for elementary aged boys and girls that are kid-approved!
Back To School Outfit Ideas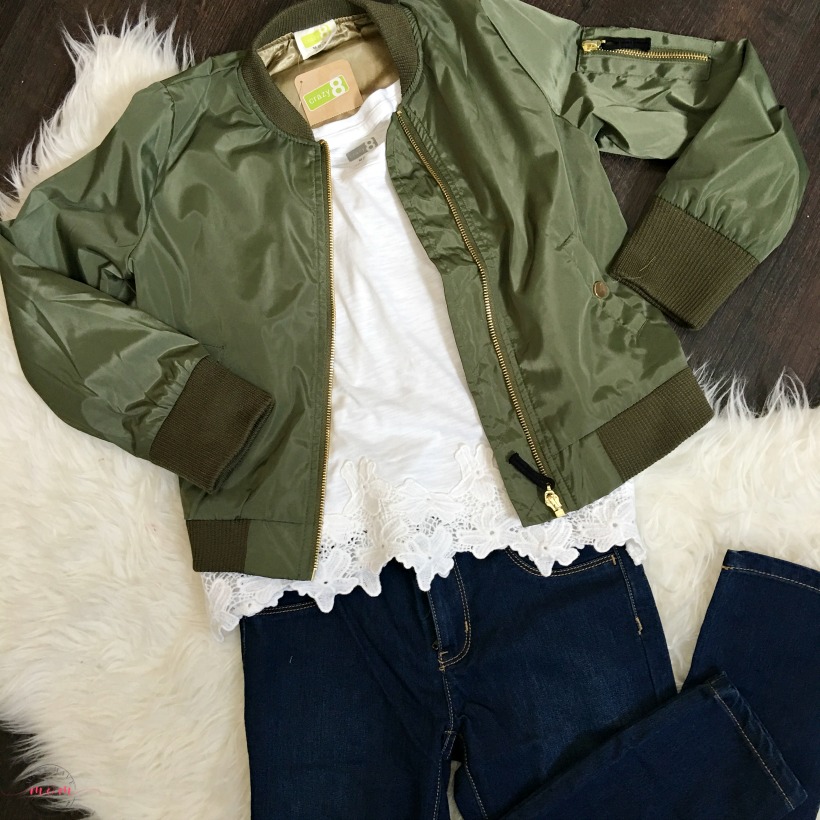 I was blessed with one lone girl in a pack of boys and wouldn't you know that her favorite outfit is yoga pants and a tee (usually the ones with holes in them). This year I wanted to help her branch out into a new style trend and get away from the yoga pants (at least a couple times a week), while still keeping comfort and style in mind. My daughter LOVES these jeggings and for a girl who won't wear denim, that's saying a lot! They are stretchy and soft so she loves wearing them. We paired them with a white tee and green bomber jacket from Crazy 8.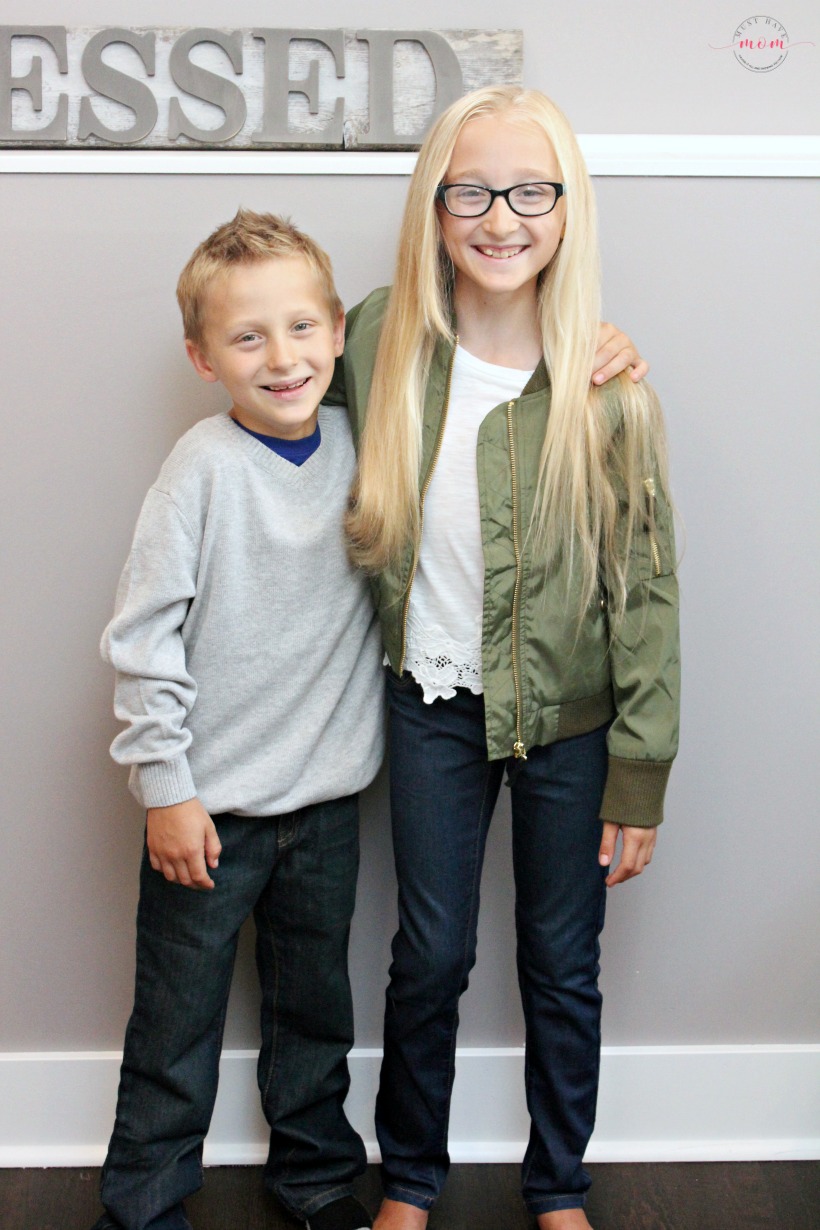 She absolutely LOVES the cool combination that looks so fashion forward, but feels so comfortable! For my son Aiden, he'd be happy in a t-shirt and jeans every day of the week. I helped him shop for some mix and match tops to go with a staple pair of denim jeans from Crazy 8. I love their jeans because the waist is adjustable and my kids all have tiny little waists that struggle to keep pants up. The denim from Crazy 8 fits them perfectly! We paired his dark wash jeans with a simple gray sweater for a preppy look that will take him from the first day of school straight through to his Christmas concert.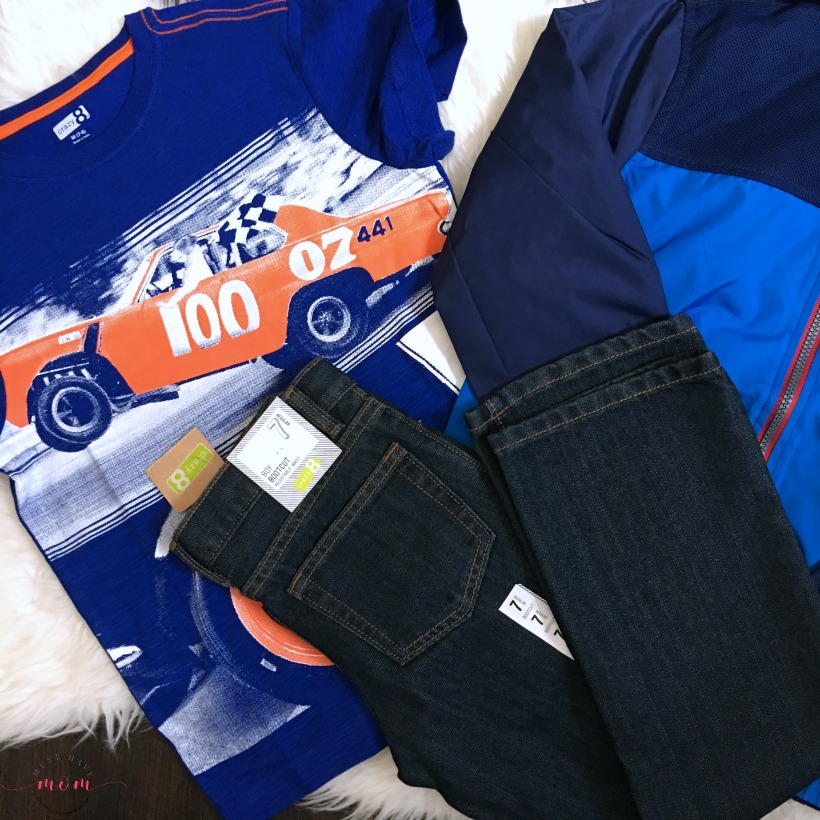 Aiden's favorite back to school outfit idea was this pairing of boys bootcut jeans with a race car tee and lightweight jacket.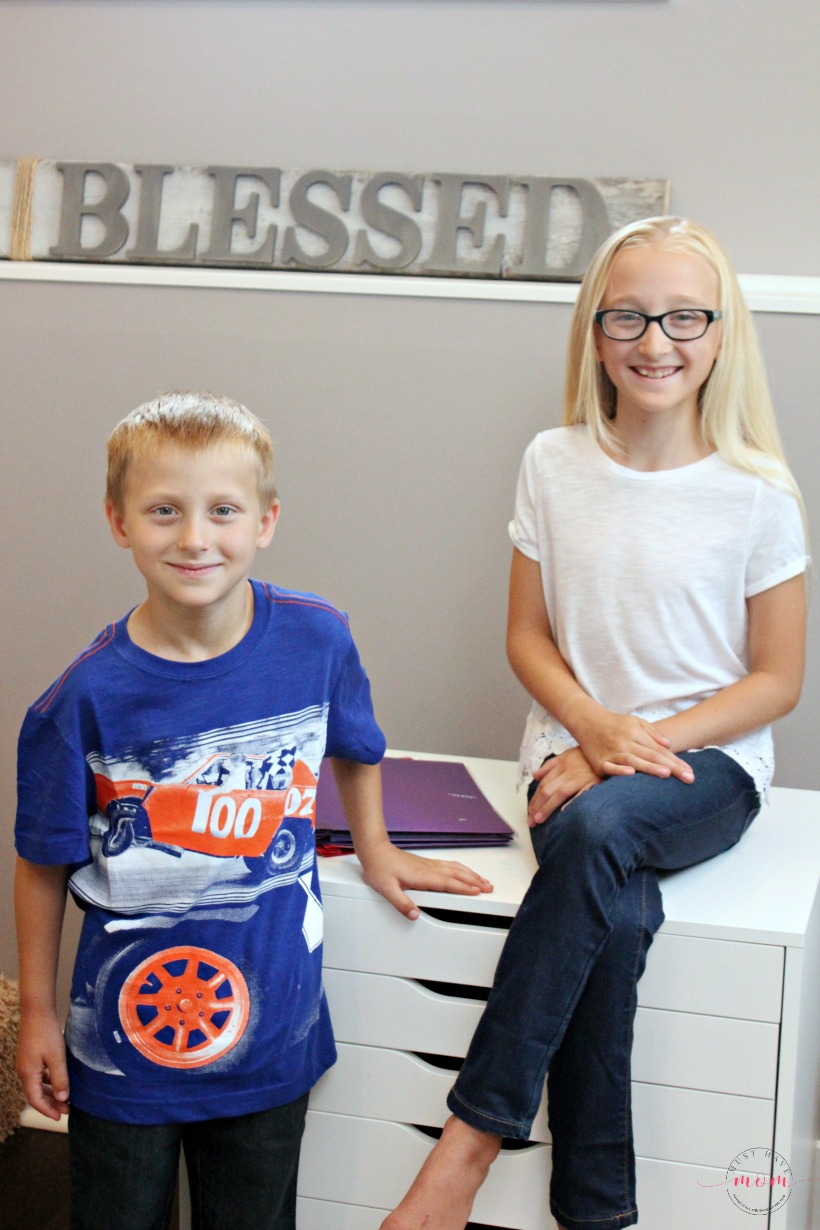 They love to be comfortable and casual! These looks are a great combination of the two.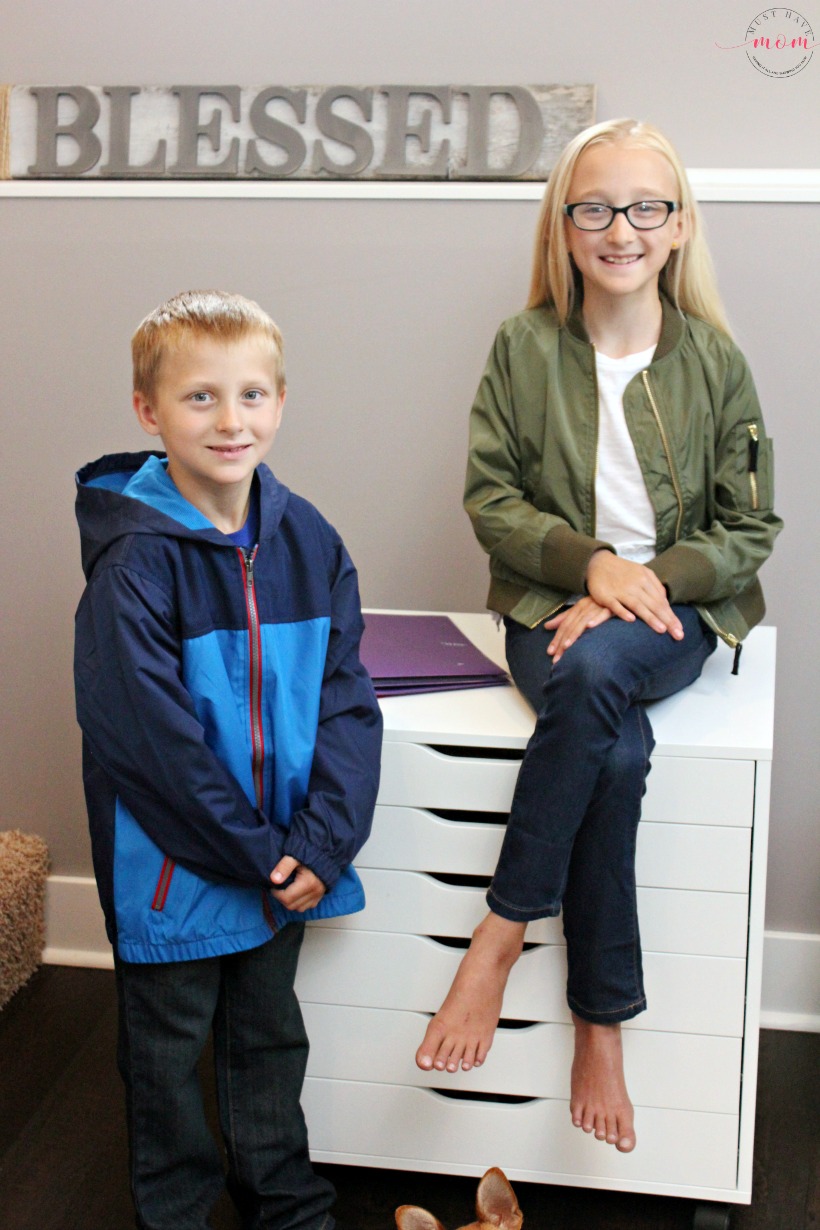 By simply adding a lightweight jacket to their back to school outfits, they can stay the right temperature all day long, even when the temps are fluctuating throughout the day!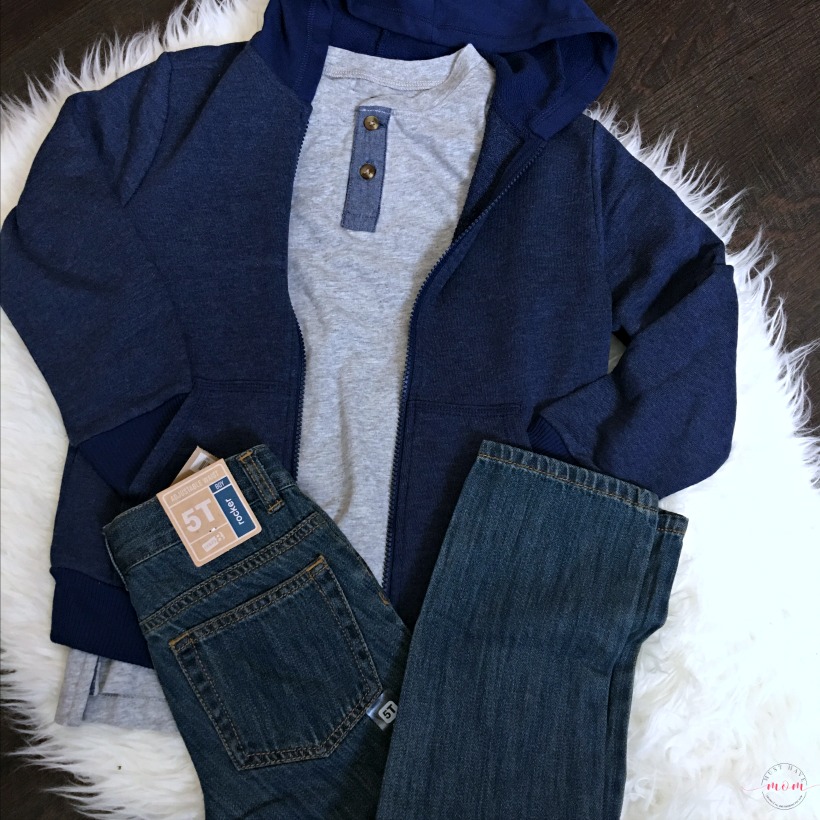 My son Carson is going into Kindergarten this year and he is all about comfort and clothes that are easy to put on and take off. He picked out this pair of rocker denim jeans, a gray tee and a zip up hoodie from Crazy 8. He loves zip up hoodies because they don't mess up his hair when he takes them off like a pullover hoodie would. Who knew a five year old would be so conscious of his hair?!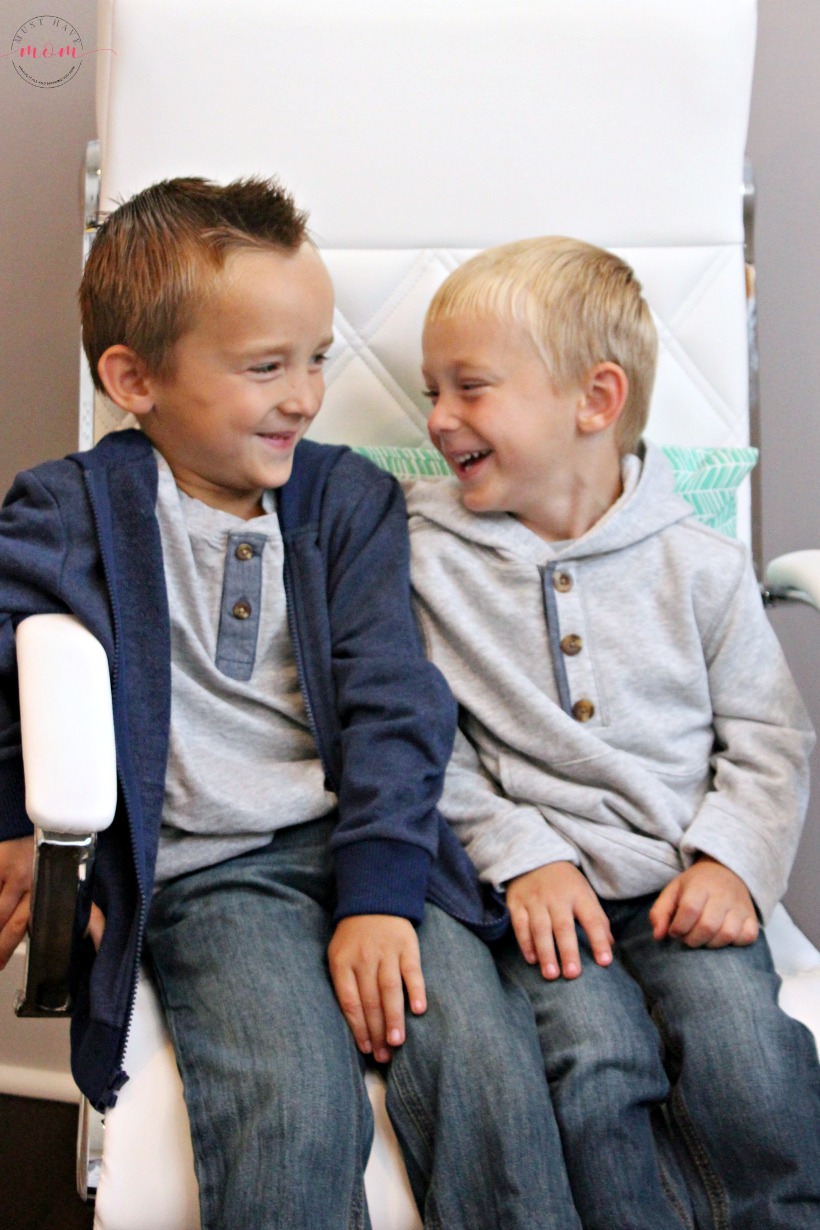 His outfit is a great combination of comfort and function. He will easily be able to get his clothes on and off as needed, by himself, at Kindergarten! It's a big year of doing things themselves and learning to be more independent.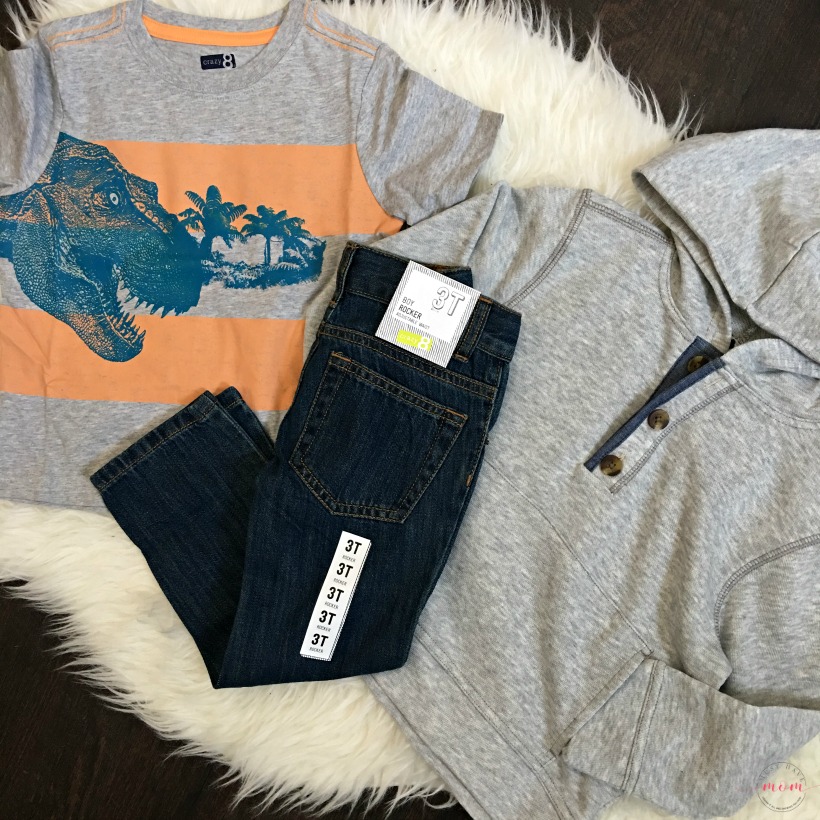 My youngest son, Brady, attends a weekly school program as well for kids that are going to be entering preschool next year. They are all about comfort in his class so we went with the boys rocker denim jeans, a rocking dinosaur tee and a pullover hoodie that is stylish and comfortable.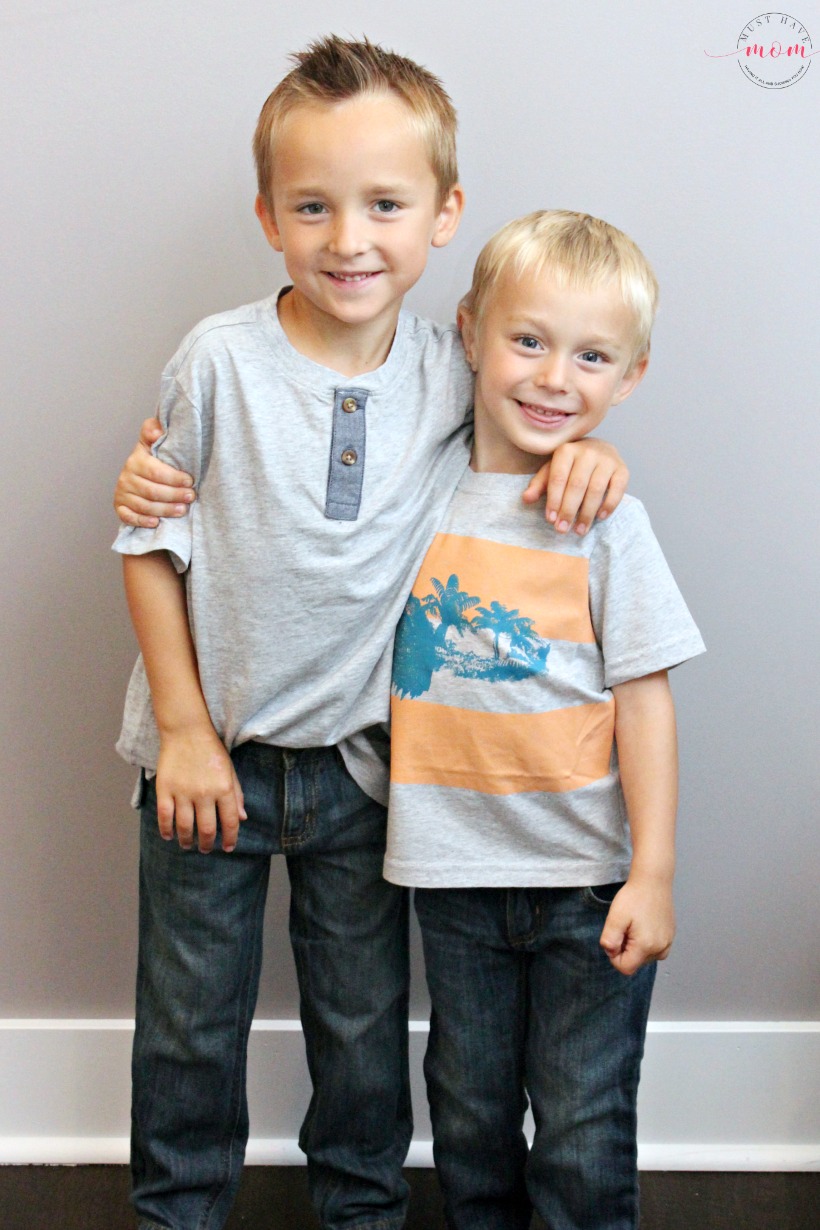 The boys loved their outfits and even better they were comfortable playing in them all day too!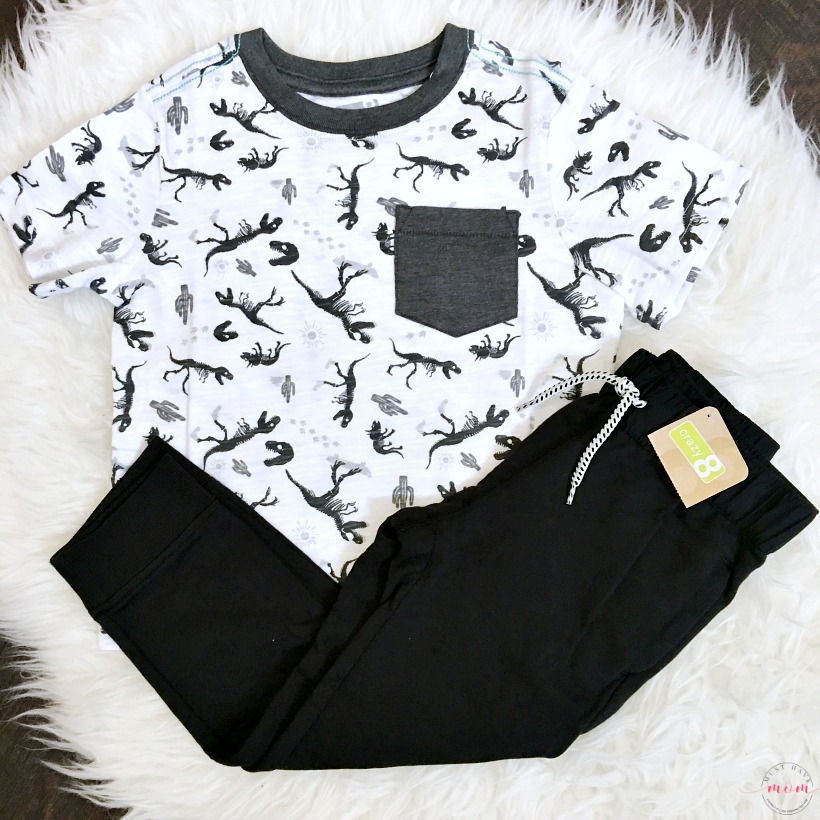 Brady's class does a lot of themed days so we also made sure to pick up this fun dinosaur outfit at Crazy 8 so he can wear it for the dinosaur themed class day!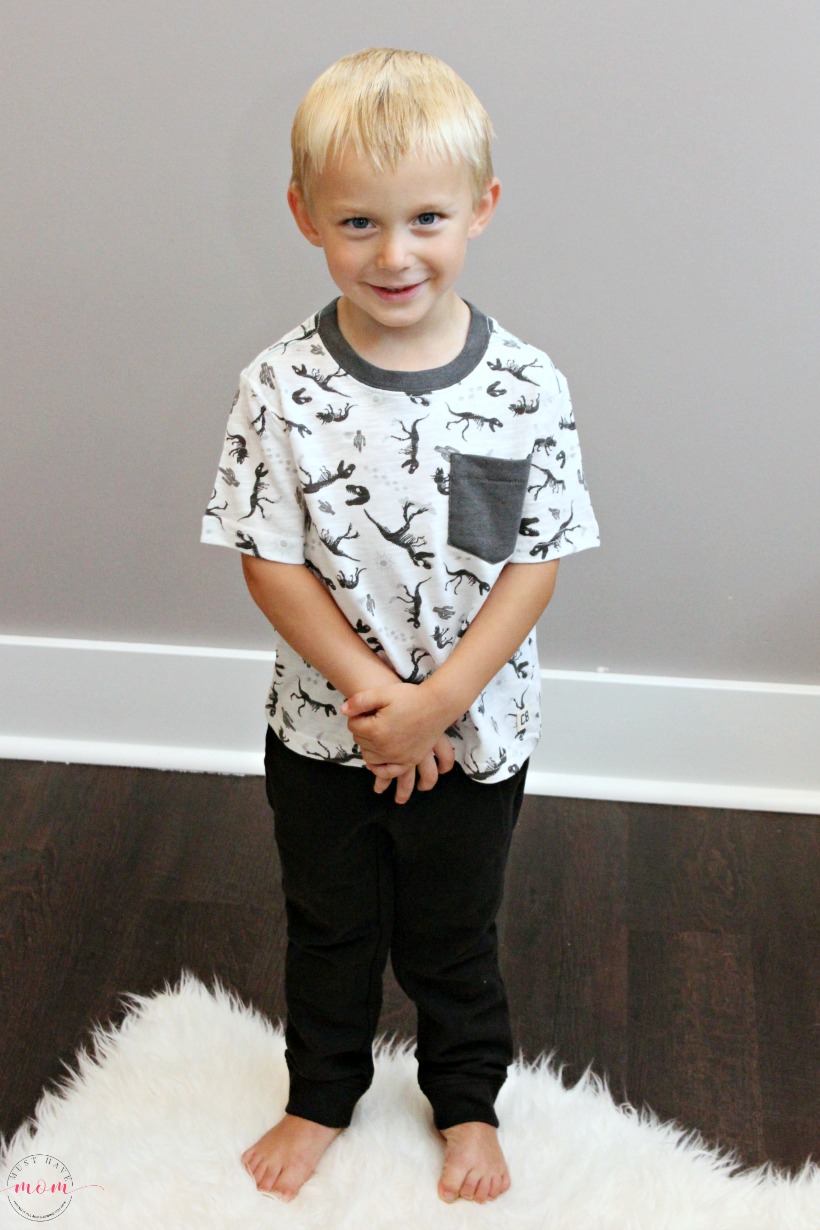 Brady hates feeling like the little guy all the time so including him in our back to school shopping is really important to him! I want him to love school like his siblings do so I am happy to include him in our back to school traditions. He can't wait to start his classes again too!
You can find every single one of these back to school outfit ideas at Crazy 8! Pick up all the denim staples you need and add some mix and match tops to create a variety of casual and dressier outfits for this school year. I love that it was a one stop shopping event for us and they had everything we needed!
Pin the Back To School Outfit Ideas: