Whether you work outside the home, work from home, or you are a stay at home mom, I'm willing to bet that your lunches aren't always ideal. As a work from home mom to four I can freely admit that I often skip lunch or end up noshing on the chicken nuggets and mac and cheese I made the kids for lunch. Not the best diet for this mama whose metabolism seems to be slowing down with age. I need to remind myself to eat healthy meals throughout the day in order to stay nourished and energized. The problem? NO TIME! By the time I've fed the kids, cleaned up their mess and gotten the kitchen mess under control I feel like I don't have any time to prepare an "adult" meal for myself. That's why I've partnered with Minute Rice to bring you this post sharing an easy lunch idea that can be made in under 5 minutes! Here is my first one, sweet and spicy honey lime salmon over brown rice and quinoa, and it was a HUGE success!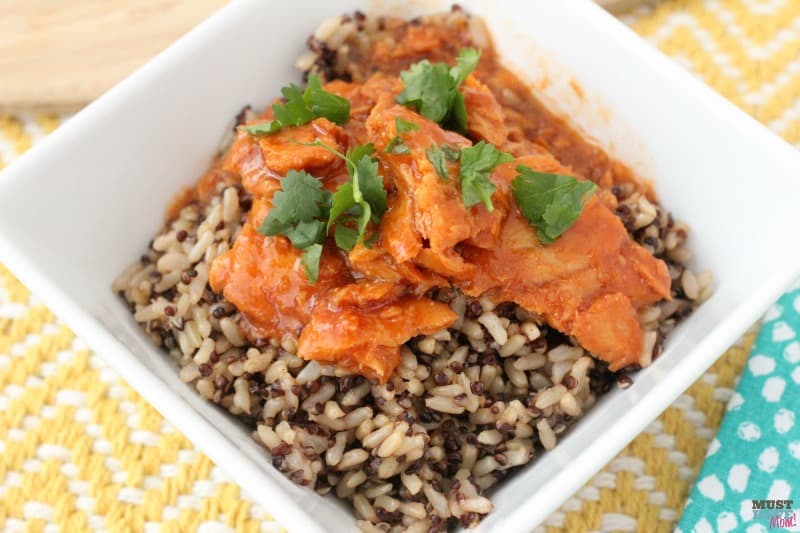 This sweet and spicy honey lime salmon over brown rice and quinoa was sooooo delicious and flavorful! Before I bring any recipe to my site and publish it I always test it on multiple other people first. I had my husband take this one to work and let his co-worker try it out. He said it was amazing and couldn't believe how easy it was to make. It's definitely a keeper and the perfect lunch idea for at work or when you are short on time.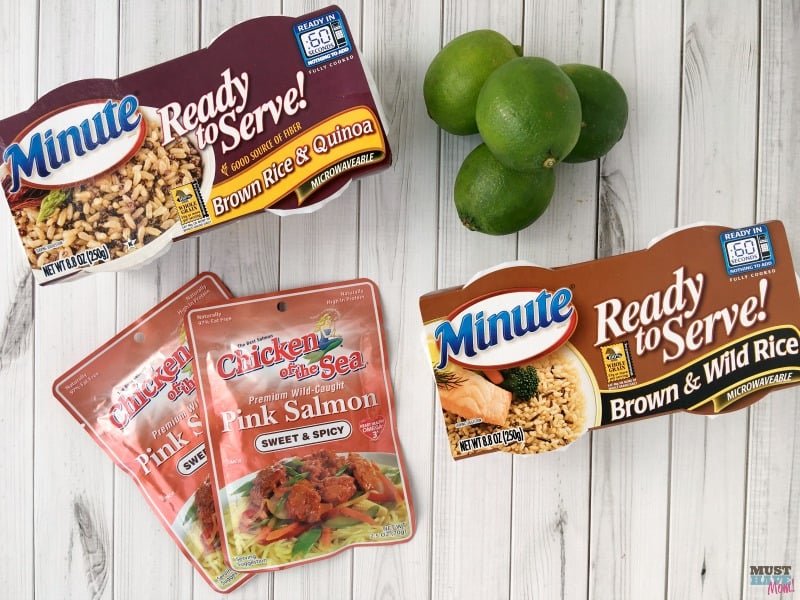 To make this recipe you'll need five simple ingredients!
You can find the Minute Ready To Serve Rice packaged as 2 individual serve cups. I used one cup for this recipe. If you'll be making this at work then simply take the Ready to Serve rice cup and salmon pouch with you and then mix the remaining 3 ingredients in a small microwave safe container and bring those with you as well.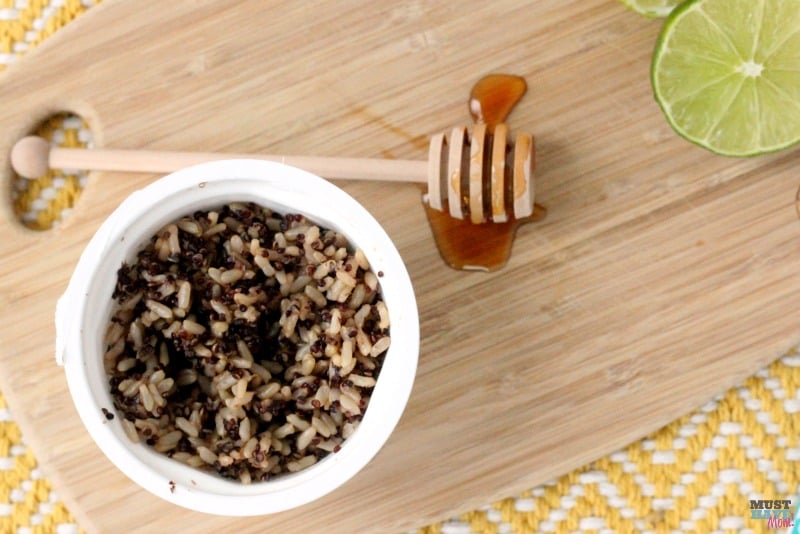 Begin by removing the film over the top of the Ready to Serve Rice cup and heat it in the microwave for 60 seconds. I was amazed at how simple the rice was to make, you don't even have to add water. Furthermore, I was astonished that the microwave could deliver fluffy, moist rice and it tasted amazing. In the past I've re-heated rice in the microwave and always found it to be dry and gross. These Ready to Serve Rice cups blew me away. I'll be using them in all sorts of quick lunch recipes from now on!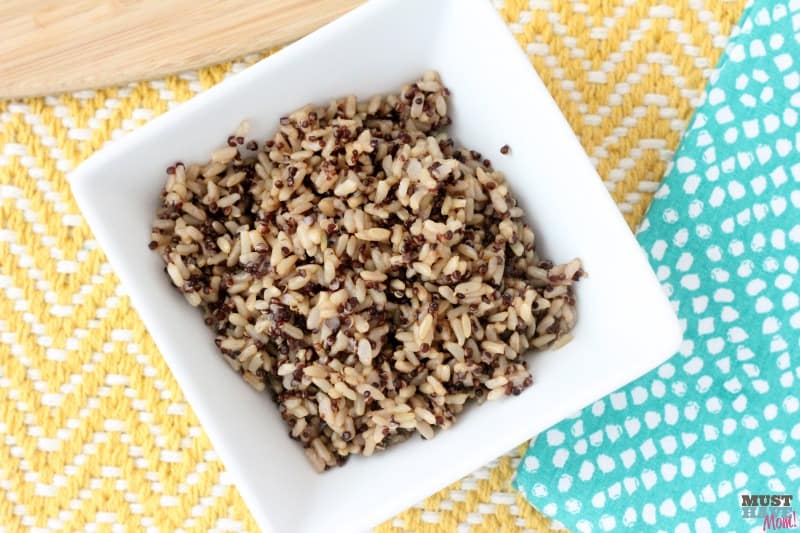 Next, pour your rice into a serving dish. If you are at work then you can simply leave it in the cup for easier cleanup if you wish!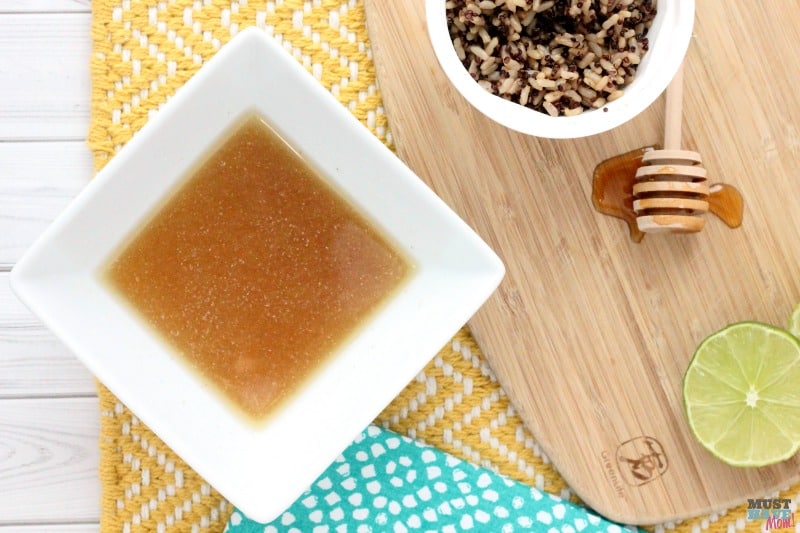 Then, in a microwave safe bowl combine the lime juice, garlic powder and honey and mix it together. Microwave it for 15 seconds or until warm.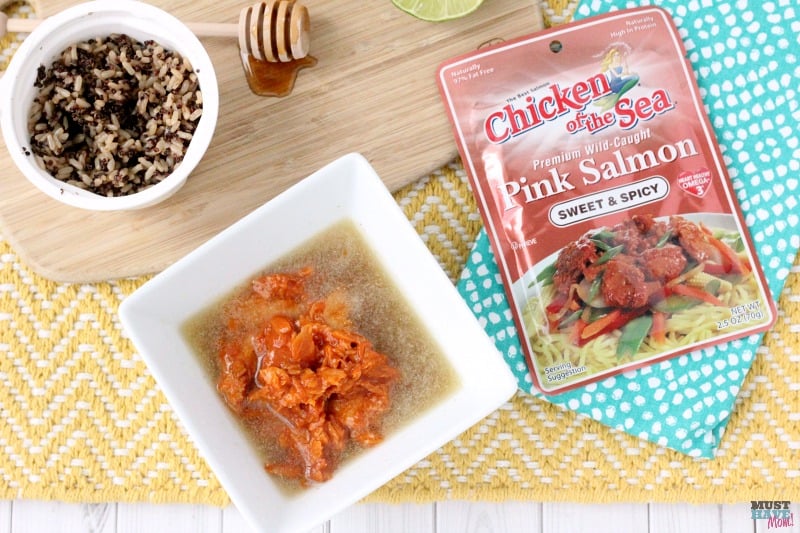 Mix a pouch of Chicken of the Sea Pink Salmon Sweet & Spicy into your honey lime sauce mixture. Stir it together.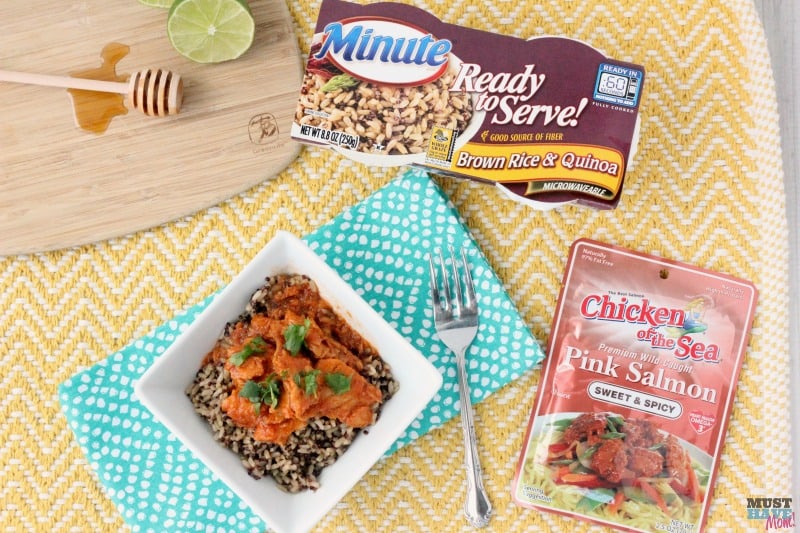 Pour salmon mixture over the brown rice and quinoa and serve! That's it! Less than 5 minutes and you've got a meal that tastes gourmet. I was seriously impressed at how quick and easy this lunch idea was and I hope you are too!
When it comes to quick and easy lunch ideas you can get creative too! Try pairing Minute Ready to Serve Rice and Chicken of the Sea Flavored pouches together for a twist on the standard sandwich, salad or rice bowl. This makes an easy go-to lunch at the office since both products don't need to be refrigerated and require little to no clean-up!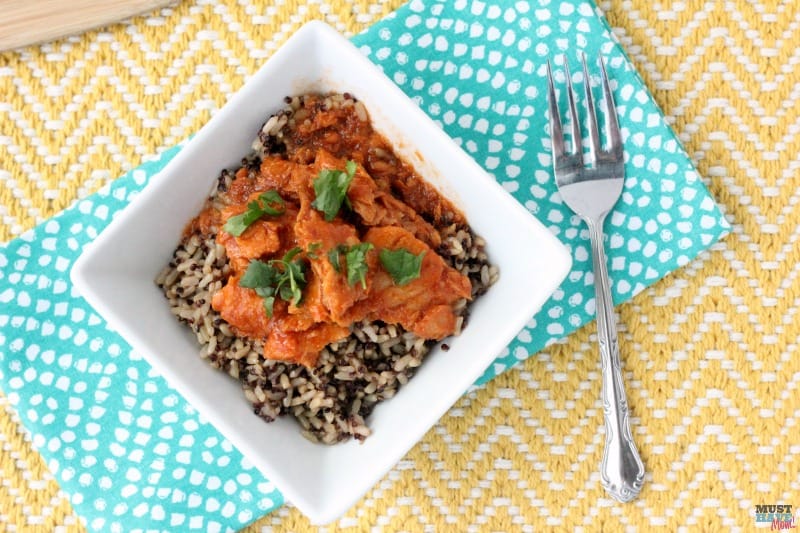 Print the recipe below and be sure to pin the image below as well so you can easily find this recipe later! We love when you share our posts on Facebook too!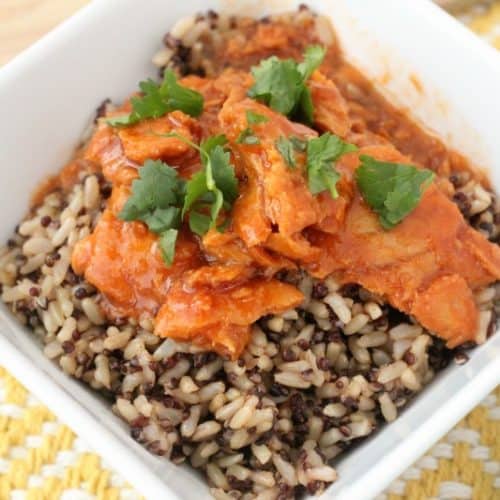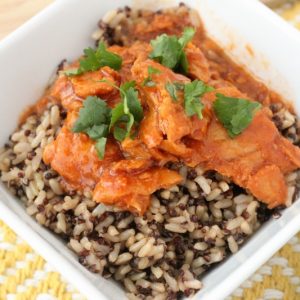 Sweet and Spicy Honey Lime Salmon over Brown Rice and Quinoa Recipe! Lunch Idea Ready In Under 5 Minutes!
Easy, nutritious lunch idea that is ready in under 5 minutes at home or the office!
Ingredients
1

Minute® Ready to Serve Rice - I used the Brown Rice & Quinoa

but the Brown & Wild Rice would also pair nicely with this recipe!

1

Chicken of the Sea Salmon Sweet & Spicy pouch

2

Tbsp

lime juice

1/2

tsp

garlic powder

2

Tbsp

honey
Instructions
Remove film from Ready To Serve Rice cup and heat in microwave for 60 seconds. Remove and either set aside or dump into a serving bowl.

In a microwave safe bowl combine lime juice, garlic powder and honey and mix together. Microwave for 15-20 seconds until hot. Stir in the Chicken of the Sea Salmon pouch and mix well.

Pour salmon mixture over the rice and serve immediately. You can also add some fresh cilantro on top for a fresh kick!


This post has been brought to you by Minute® Ready to Serve Rice. This shabanging recipe is all my own though 🙂