14 Best Recipes With Egg Noodles
*This post was sponsored by No Yolks as part of an Influencer Activation for Influence Central and all opinions expressed in my post are my own.
It's the time of year when we crave comfort food to warm us from the inside out. I've rounded up the best recipes with egg noodles to hit the spot! Plus, I've got a tip to make those egg noodles healthier, while still getting the amazing taste you crave.
Be sure to scroll to the end for the FIVE $100 Gift Cards Giveaway!!!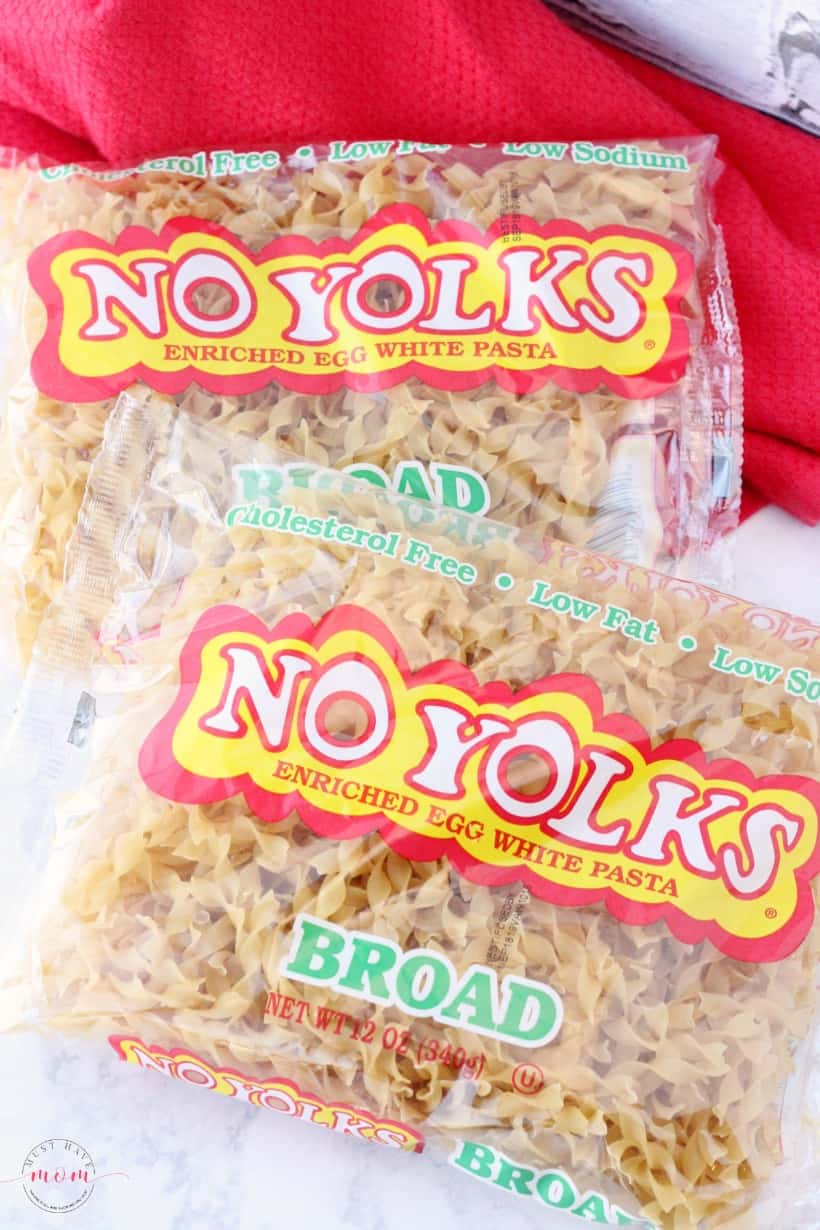 Special Offer!
Get No Yolks noodles at a retailer near you and save .50 cents off today with this No Yolks coupon! No Yolks come in a variety of cuts for all types of recipes including Broad, Extra Broad, Fine, Kluski, Dumplings, and now Stir-Fry.
If you love a great recipe that will warm you from the inside out, then chances are one of those favorite recipes includes egg noodles. Swap the usual egg noodles for No Yolks noodles instead! They have the same great taste and texture, but they are made from egg whites and have no cholesterol, and are low in fat and sodium. No Yolks are high quality noodles that always cook up smooth, firm and fluffy and stay that way in your favorite recipes. Here are the best recipes with egg noodles to add to your recipe box! Just be sure to use No Yolks as a healthy egg noodle alternative in each of these recipes!
Recipes With Egg Noodles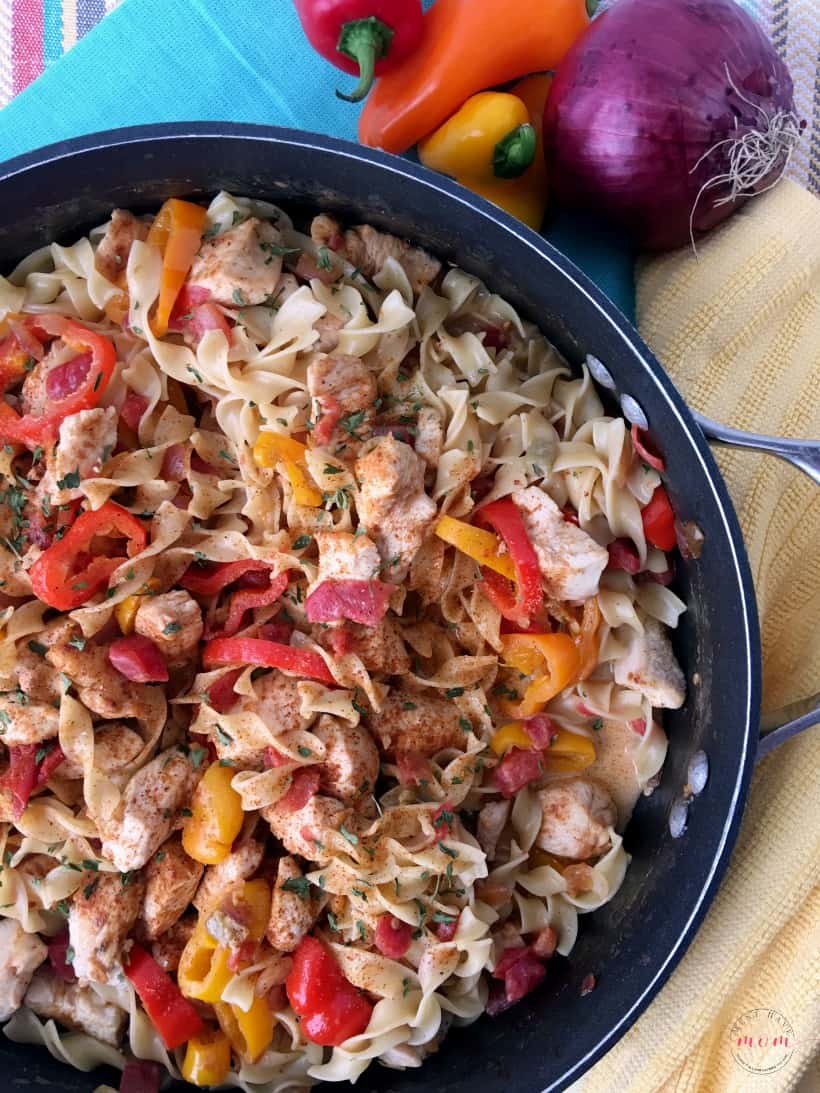 1.) Chicken Fajita Noodle Skillet – This recipe is sure to please the whole family! The combination of favorite fajita flavors with No Yolks noodles is a perfect union. Plus it cooks up fast for busy weeknights!
2.) Poblano Pepper, Broccoli and Chicken Casserole – Chicken, peppers, zucchini and broccoli unite in a creamy white sauce over No Yolks noodles for a delicious meal any night of the week.
3.) Lasagna Noodle Casserole– This creamy, cheesy lasagna casserole is sure to please picky eaters because there are no chunks of tomatoes and it's not too saucy.
4.) Creamy Noodles with Roasted Vegetables – use up your roasted veggie leftovers from the previous night in a dish the kids won't be able to pick out their not so favorite veggies from in this creamy noodle dish!
5.) Spicy Korean Noodle Bowls– This dish packs a punch with a crunch using gochujang chili paste and a crisp medley of carrots, bell pepper, and green onion.
6.) Vegan Noodle Soup–  Inspired by the Vietnamese Pho soup, this mixed veggies with No Yolks noodle soup is packed with flavors (spicy, sour, salty and sweet) and textures.
7.) Amish Yumasetti Casserole– Amish Yumasetti Casserole is a traditional Amish dish. It's hearty, creamy, comforting casserole that is full of ground beef and No Yolks noodles.
8.) Sriracha Cheesy Noodles – Mac and cheese meets hot sauce in this cheesy Sriracha noodle bake. It's got just enough heat for the adults, all the cheese for the kids and the noodle that cooks up firm and delicious every time.
9.) Creamy Garlic Bread Noodles – All the flavors of classic comfort food come together in this warm, creamy dish!
10.) Stir Fry Noodles– This healthy take on stir fry noodles leaves out the soy sauce for a healthier spin on a classic dish.
11.) Better Than Takeout Pad Thai Noodles – Restaurant-style Pad Thai noodles with tofu, jalapeño and peanuts in a savory sweet sauce.
12.) Mushroom and Bok Choy Mason Jar Soup – This homemade noodle cup recipe is chock full of mushrooms and bok choy.  Just prep ahead of time, pour in boiling water and you're set!
13.) Sesame Chicken Noodle Bowls – This recipe brings the authentic flavors of Sesame Chicken to a noodle bowl.
14.) Spicy Asian Short Ribs and Noodles – This savory slow cooker meal comes together in minutes and features tender, melt-in-your-mouth beef short ribs in a flavorful marinade of beef broth, soy sauce, garlic, and fresh ginger.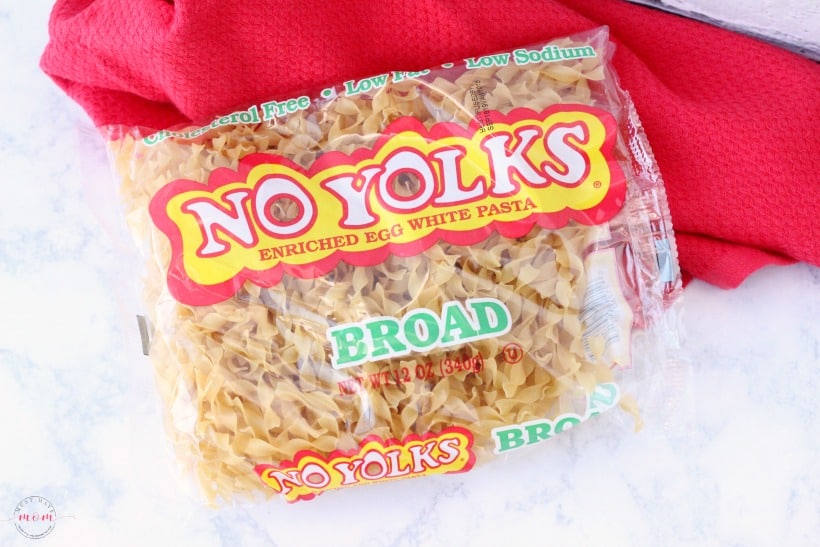 $100 Gift Cards Giveaway (5 total)!
I-C will randomly select 5 winners from all program entries and will facilitate fulfillment of the winning prizes.
Pin 14 Best Recipes With Egg Noodles: