Super Easy Trick To Help Kids Make Their Bed! + Easiest Way To Make Bunk Beds!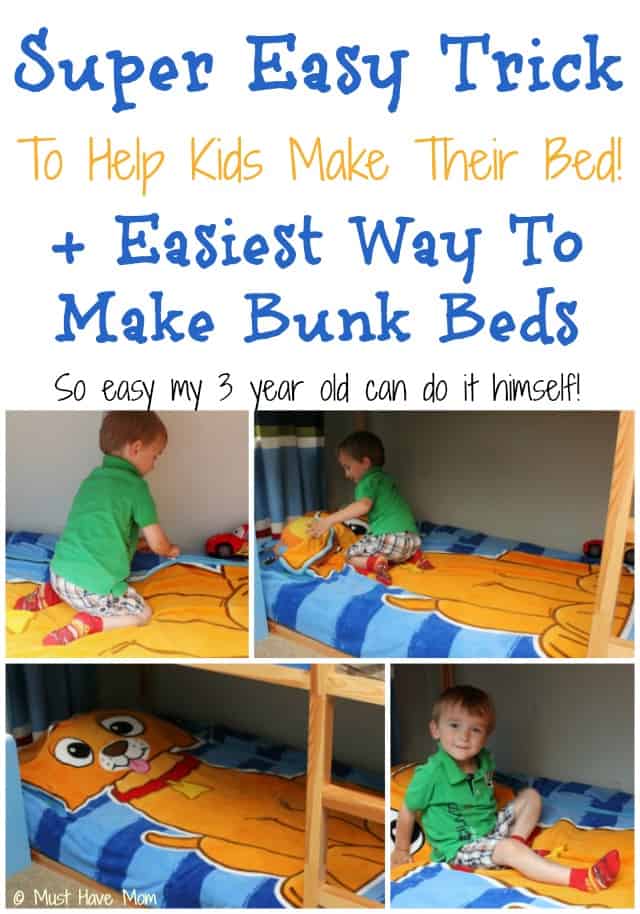 Do you struggle with getting your kids to make their bed? Do they complain that it's too hard? Do you think your little one is too young to be able to master the skill of making a bed? Are you still searching for the easiest way to make bunk beds? If you answered yes to any of these questions then I have an easy solution for you! This has changed our morning routine around here and there are no longer any complaints from my kids! Their beds are made and it only takes them a few seconds to do it!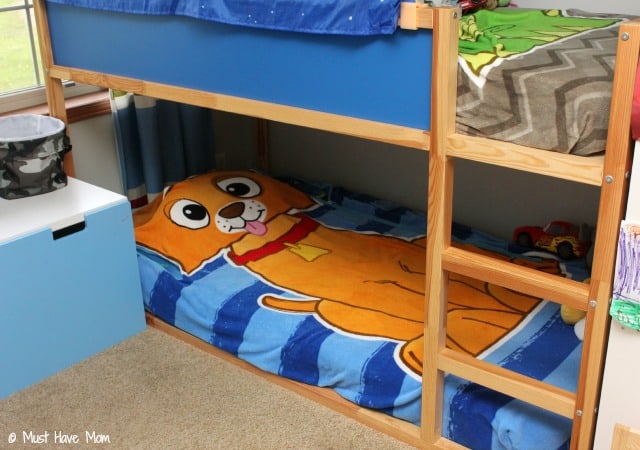 Would you like to know my secret? Zippy Sacks! Zippy Sacks are the fun new way to help kids make their bed with just a quick zip and a flip!  They are made from soft and cuddly machine washable fleece and it slips over the child's bed like a fitted sheet and stays in place. All you need to do is put a fitted sheet on the bed then top it with a Zippy Sack and you're done.
At bedtime, kids simply zip inside for a night of snug and cozy dreams without the worry of their covers sliding off. It even includes a pocket for their favorite things. In the morning, with just a zip and a flip, the bed is made and magically transformed into a cuddly friend. Making the bed will become kids' favorite chore.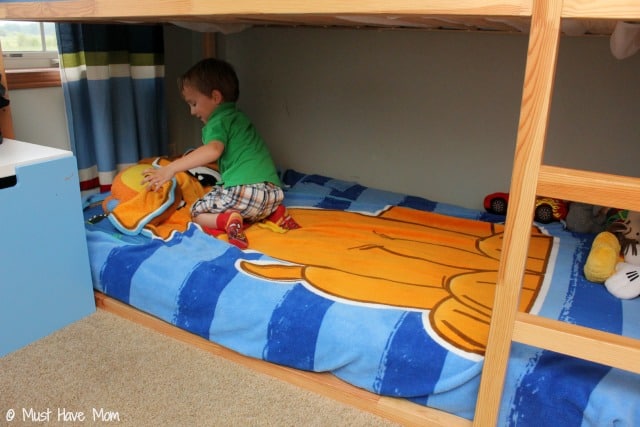 Carson is only 3 years old and he can easily make his bed now! Carson and Aiden have bunk beds and I used to dread making them. Now it's easy and they can do it themselves! Just flip the top up over your pillow.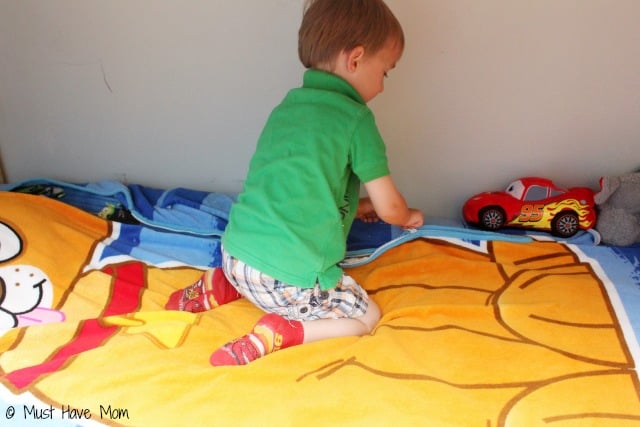 Then zip up the side! The zipper is large and easy for little hands to maneuver.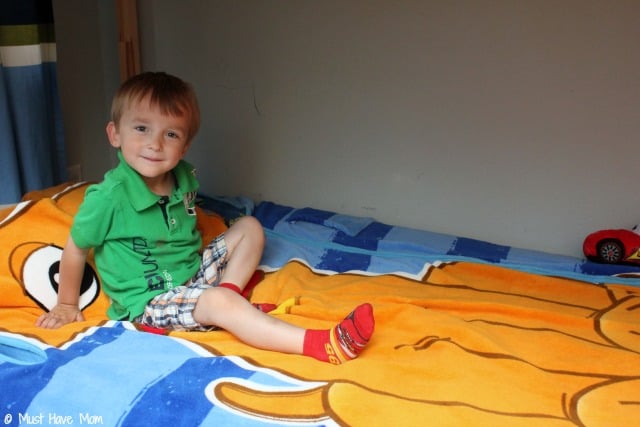 That's it! They are done. It will take your child less than a minute to make their bed and you'll have no more complaints! I certainly don't! Plus they love their cuddly Zippy Sacks. I mean LOVE them. Carson had an accident at nap time and it was so easy to toss it in the wash and put it back on his bed. It washed up beautifully and looks good as new.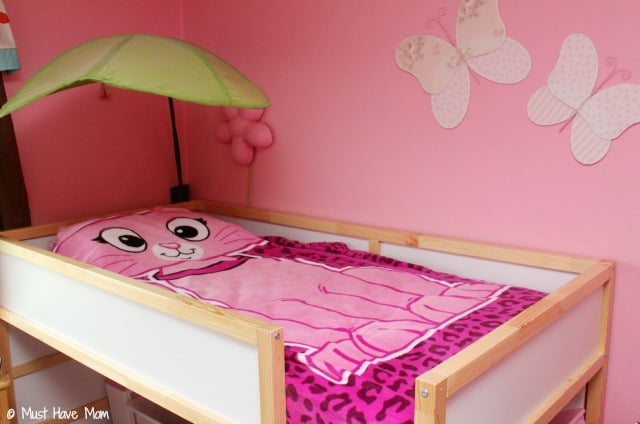 They come in a variety of characters including the puppy, dino, kitty and panda! My kids loved picking them out and they each chose a different character to match their own taste! The kitty fit in perfectly with the pop of pink in my daughter's room! She is on the top bunk and I LOVE that it's so easy for her to make her bed now!
You can check out all the Zippy Sack characters and buy them on the Zippy Sack site!
Which character would your child choose?
~
Win! One lucky reader will win your choice Zippy Sack (puppy, kitty or dino)! Enter below!