McDonald's Flashback From My Childhood To Today!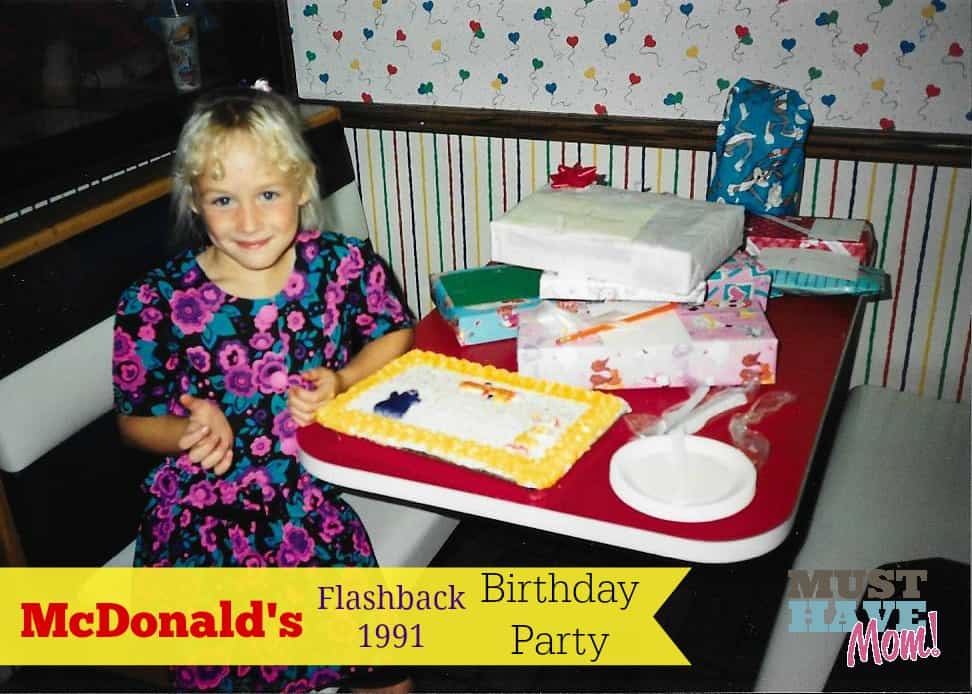 When I was little McDonald's evoked one very happy memory for me, Birthday parties. Every year I got to have a party with my friends at McDonald's. We played fun games like racing to see who could assemble the most fry boxes or who could drop clothespins into a huge, empty mayo container while balancing on a chair. The McDonald's employee running the party always came in with a cart full of fun Birthday games and activities. I would look forward to it for days. They had an infamous chocolate cake with these edible decoration characters on the top that I just loved. There was a carousel in our McDonald's and we would play on that during the party in a special party room. Those were the days!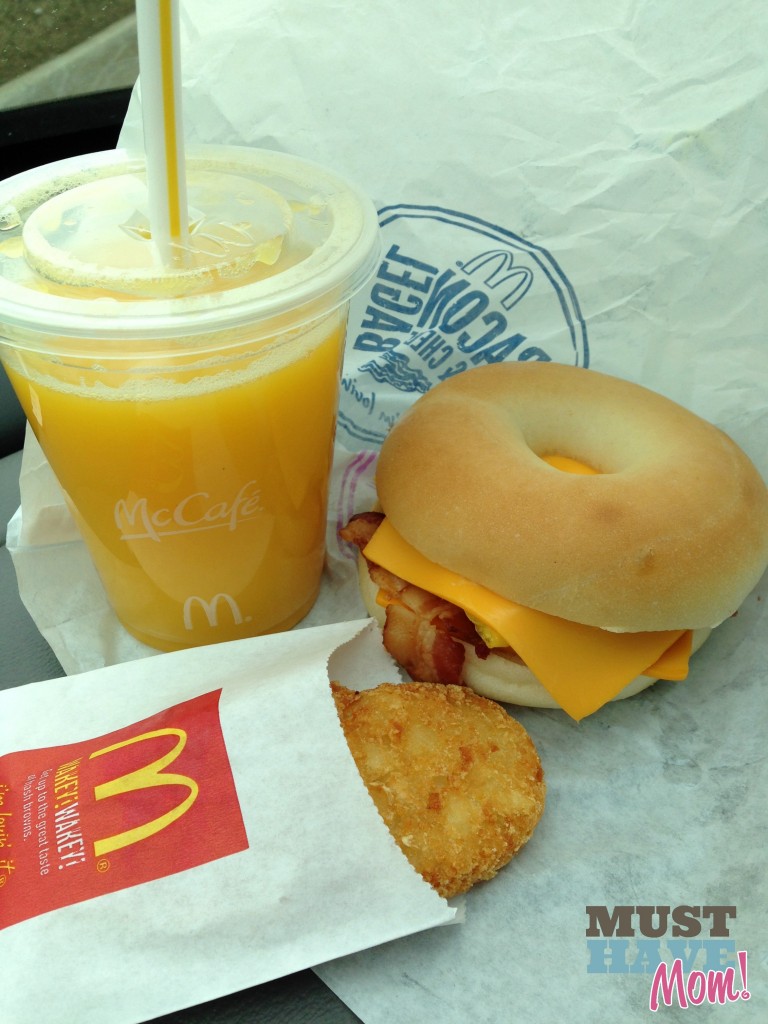 Now that I am an adult with four kids of my own, McDonald's is still a part of my life. I certainly don't have my Birthday parties at McDonald's anymore but I do create my own memories with my kids there. Whether I am swinging in for breakfast like I did this morning on an errand run to town or bringing my kids there for a special treat, there are some things that never change. My kids see the arches and squeal because for them it means they must be behaving and in store for a reward.
I am big on rewards systems. We use rewards to encourage our children to complete their chores or we reward them for exceptional behavior. Each week our chore chart changes and so does the reward. This week if my children complete their chores and earn enough stars on their charts then their reward is a Happy Meal! I've also used Happy Meals as Valentine's Day gifts and Easter basket fillers. Rather than give candy and toys I give a McDonald's gift card for a Happy Meal. They think it's great and it gets me off the hook for dinner one night. I love that they can each get a cheeseburger, Happy Meal Fries, Apple Slices and 1% Low Fat Milk Jug which gives them a rounded meal and they love that they get a toy!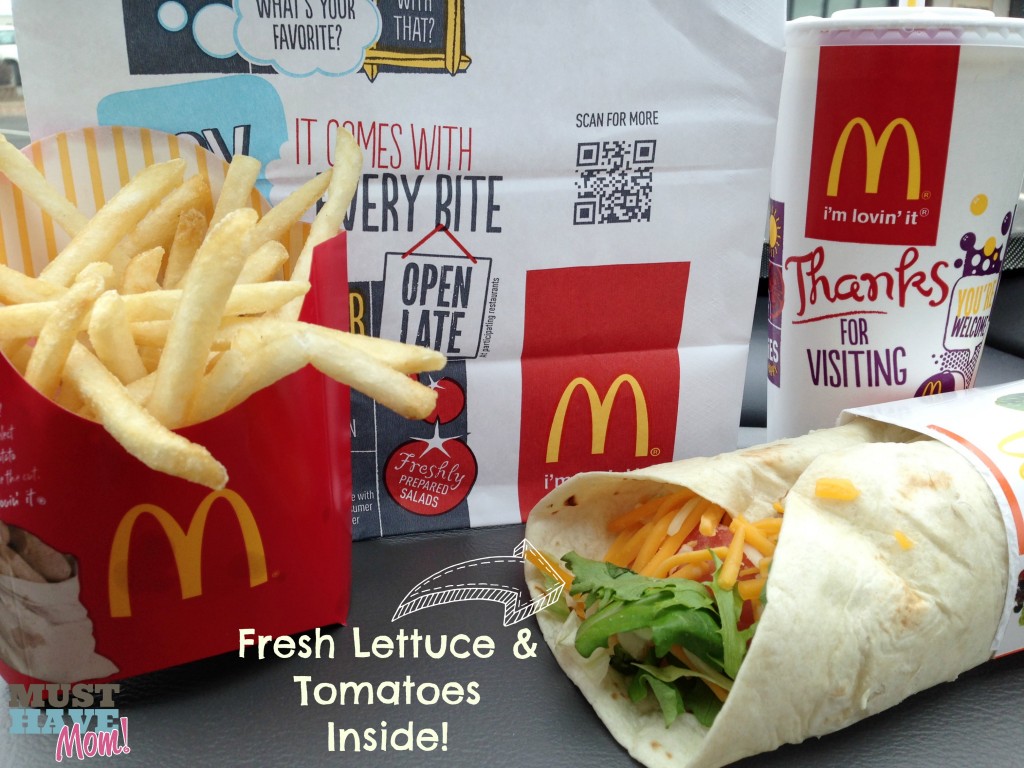 When choosing my own meals at McDonald's I love their wide selection from Premium Salads and Snack Wraps to McCafe Coffee and McCafe Smoothies, they truly have something for every taste. As moms we are the decision makers much of the time when it comes to food choices. We want to know where the food we are feeding our families came from. McDonald's understands this and wants to show that fast food isn't fake food. I've eaten some pretty terrible fast food in my days and just because I want my food fast doesn't mean I want unappetizing food that is drenched in grease.
McDonald's uses real fruit in their McCafe smoothies, Fruit 'N Yogurt Parfaits, Fruit & Maple Oatmeal and Happy Meals which I love. The McCafe Strawberry Banana Smoothie is my favorite quick breakfast drink on the go. It's perfect for those mornings that I missed out on my serving of fruit while getting the rest of the family ready. Did you know McDonald's also uses real eggs? I love their wraps and they are always loaded with fresh lettuce and tomatoes. It tastes so good.
                       Did you ever celebrate your Birthday at McDonald's as a child?
Disclosure: Compensation was provided by McDonald's via Mode Media.  The opinions expressed herein are those of the author and are not indicative of the opinions or positions of McDonald's.