Helping Kids Learn And Explore In Playful, Imaginative Ways: Have An Outer Space Theme Day!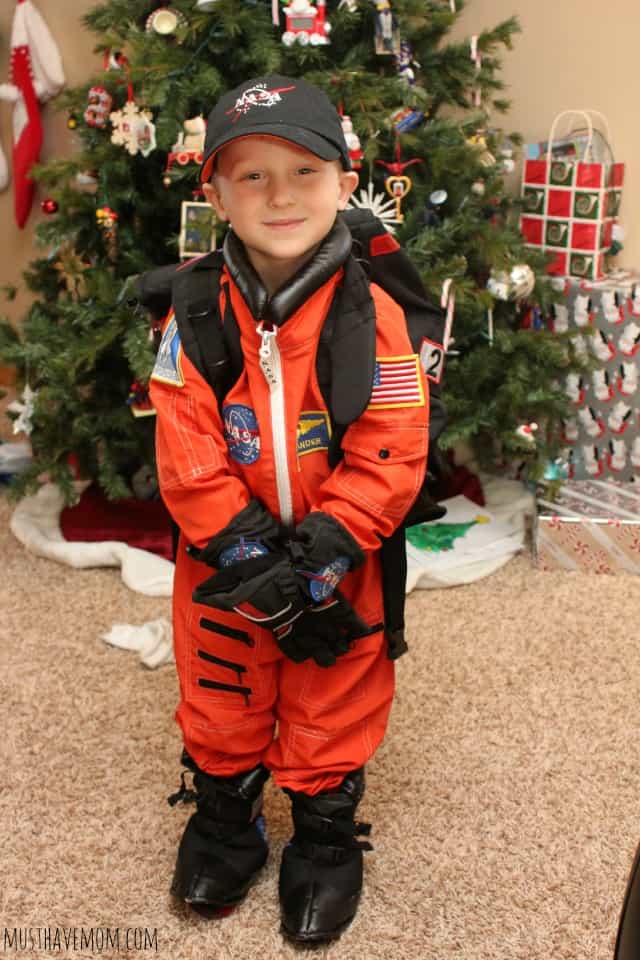 It is so important that we teach our kids new things each day. That might sound like a daunting task but it really doesn't have to be! There are so many things to learn about the world around us and teaching our kids can be as simple as talking about the colors or shapes around us. It doesn't have to be complicated. One of my favorite ways to teach my kids new things in a fun, engaging way that will implore their imaginations to get to work, is to have themed days. We've done a dinosaur day, a fun with colors day, and I've got big plans in the works for some fun pretend play days this Winter! Don't worry, I'll share those later! Now, on to my ideas for having your own Outer Space themed day of play AND learning!
We had a ton of fun with our Outer Space theme day! Aiden had an astronaut costume leftover from Halloween so he was eager to dress the part for our day of fun. Get your kids started on their day by dressing up as an astronaut. It gets their imaginations going and they love to play the part! You don't need a fancy costume like Aiden happened to have, you can simply use a metal colander turned upside down as their helmet and some Winter boots as their space boots! Color some NASA patches or cut them out of felt and pin them on your child's shirt. Voila! You've got an astronaut costume!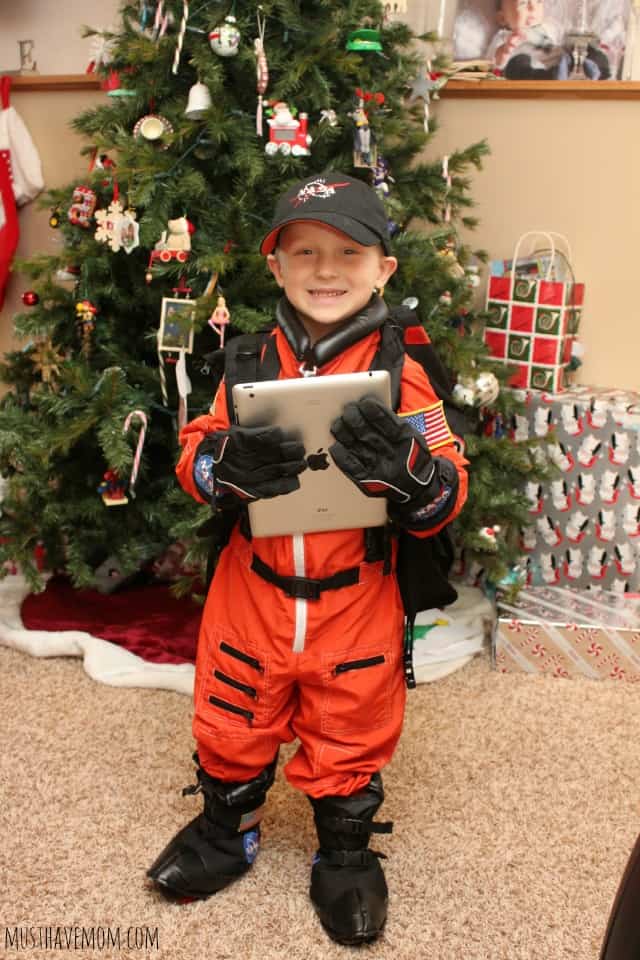 Now that they've dressed the part it's time to learn and play! We did various activities including crafts, hands on experiments and learning apps. Aiden got to pick which activity to start with. I set up different stations for all of my kids to rotate through at their own pace. Aiden loves the iPad and he chose to start with that station!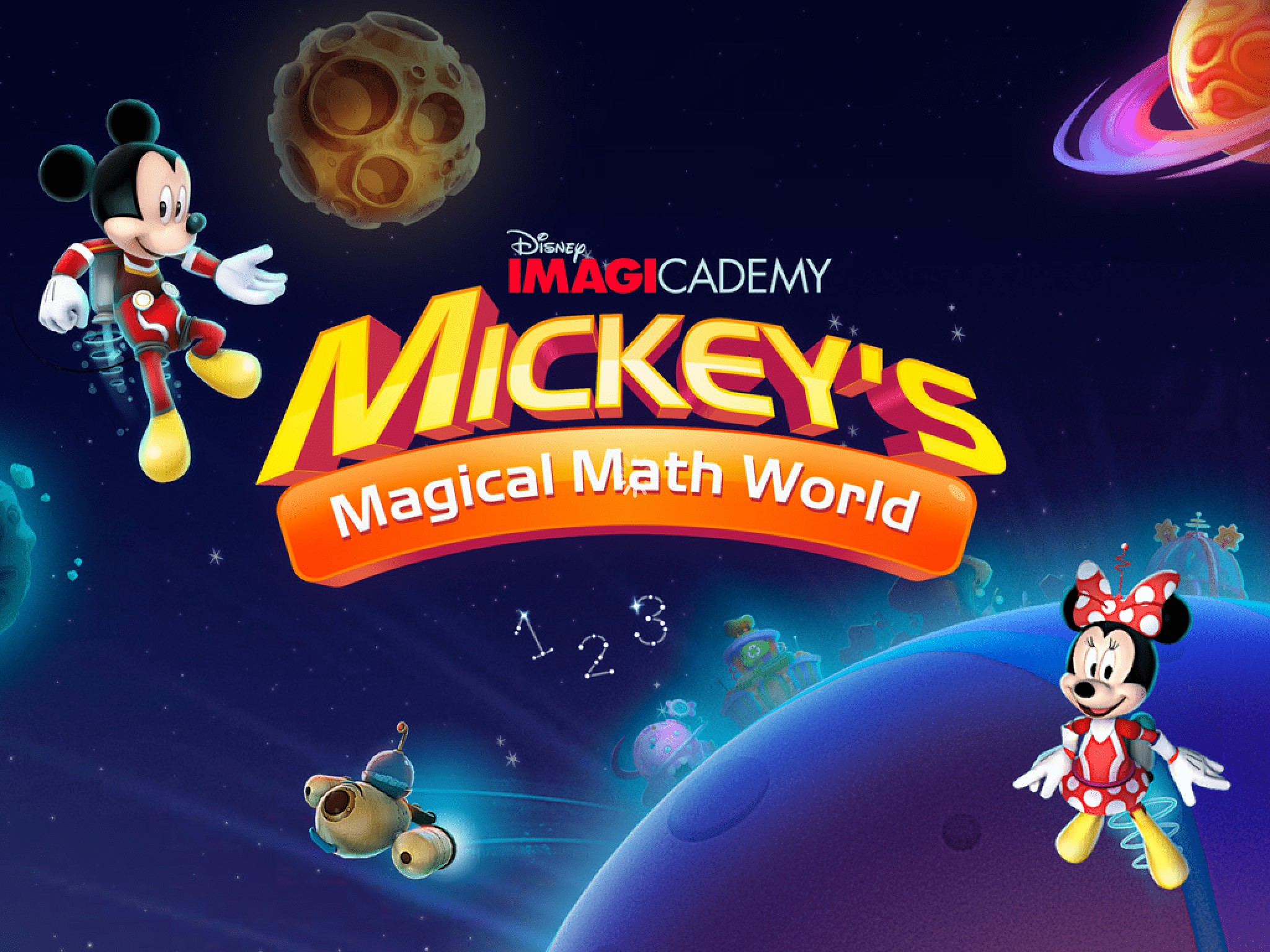 For our Outer Space learning activities I used the free Disney Imagicademy App. Their Mickey's Magical Math World was a perfect fit for our space theme. (The app is free get it here)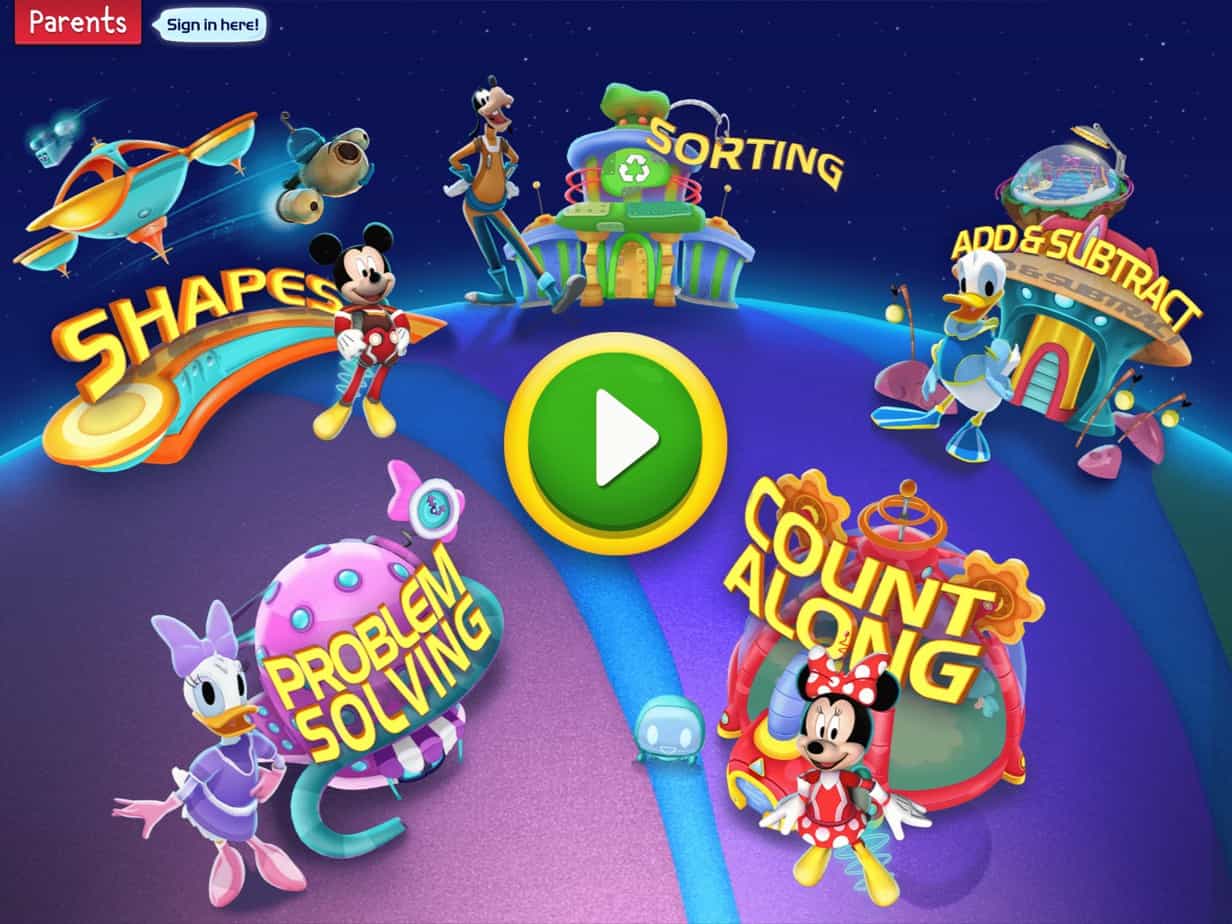 For this station the kids were allowed to choose one of the activities within the app. They could pick from Shapes, Sorting, Add & Subtract, Problem Solving or Count Along.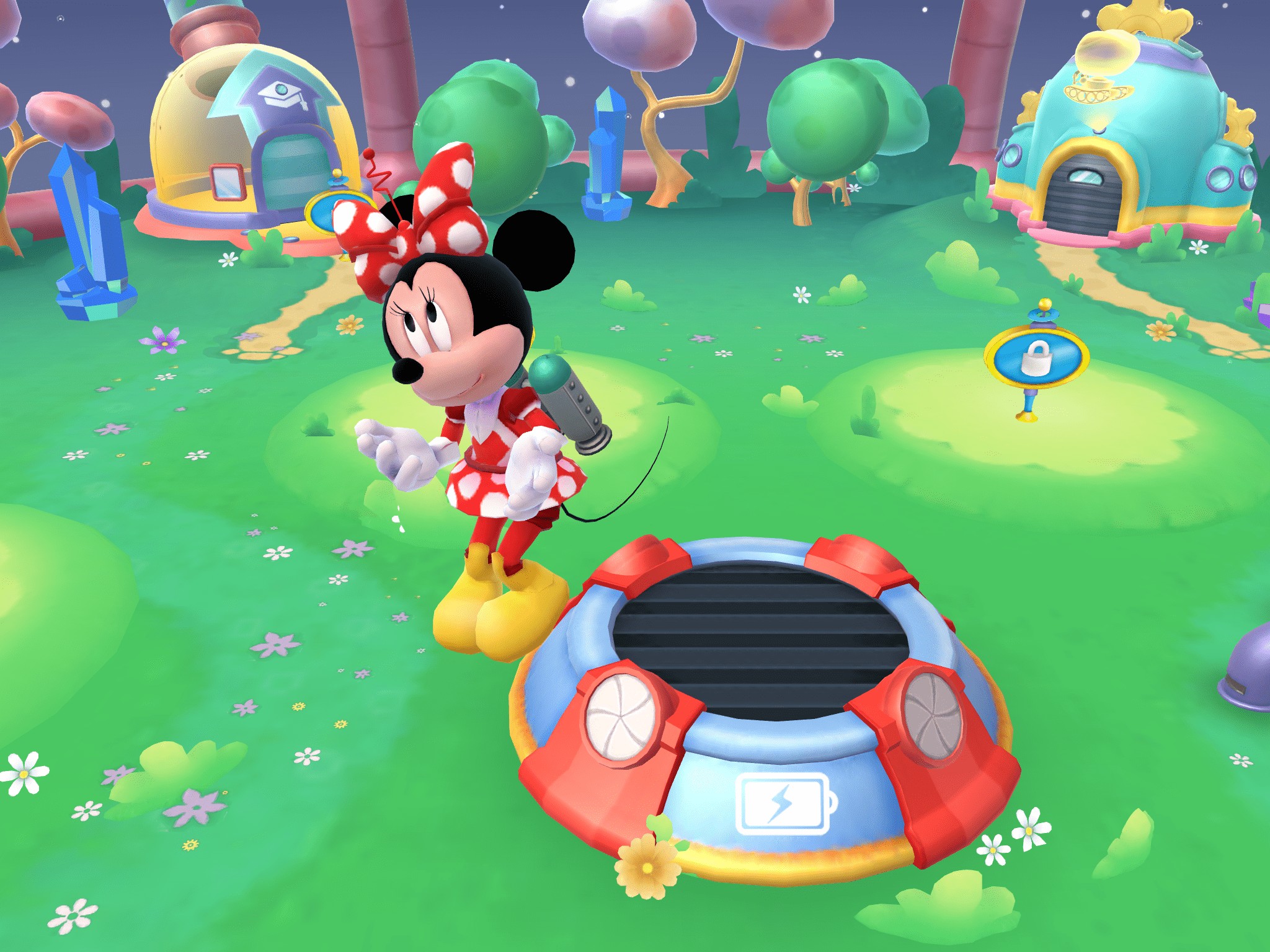 Aiden chose count along where he was able to help Minnie Mouse build robots! That was right up his alley and it was so much fun and presented as a game so he didn't even realize how much he was learning while he was having fun! The kids had SO much fun with the apps! I appreciated that they were free, interactive and had characters they already knew and loved in them.
Once they finished one of the activities in the app they had to move to the next station (without this rule they would have sat and played the app the entire time!).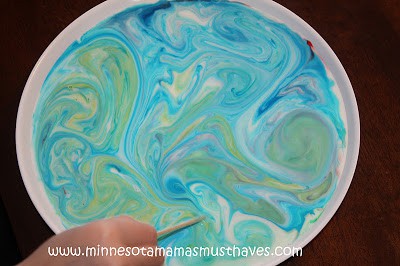 Our next activity was milk paint. Each of my kids got a plate and milk with the colors dotted in. Then they used toothpicks to swirl the colors and make their own galaxy. It creates a very cool design that looks like their own galaxy in space. They loved it! Get the full directions on how to make milk paint.
Our next outer space station idea came from the Disney Imagicademy app. It's a free app designed for parents (get it free here) to answer the question, "What can I do today to help my child grow?'" through daily articles and Imagicademy-inspired activities designed to help spark creativity and encourage imaginative learning. Disney Imagicademy: Parents also serves as a portal into children's Mickey's Magical Math World, where parents can see their child's latest creations, provide encouragement with a virtual "high five" and share their accomplishments with family and friends.
We did the Tigger's Shooting Star Ornament craft from the Imagicademy App. It was the perfect hands on activity for the kids and they loved getting to make an ornament and hang it on our tree. Get the directions for the craft in the Disney Imagicademy: Parents App.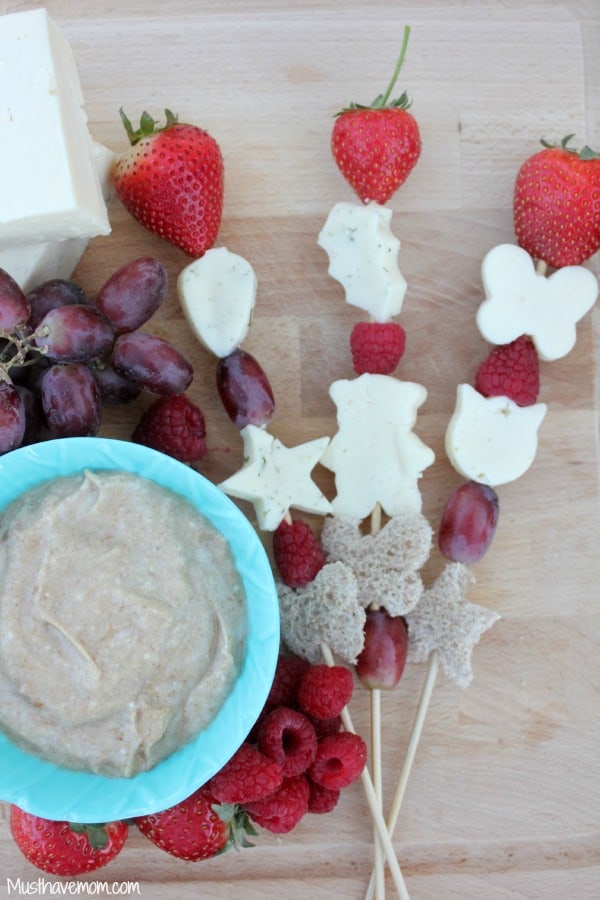 For our snack we made my Cinnamon Greek Yogurt Dip Recipe and paired it with fruit, bread and cheese skewers. I had star, moon and circle cookie cutters for the kids to cut their cheese and bread with. Then they skewered them and dipped them in the yogurt dip!
Our Outer Space day was a big success! There are so many fun things you can do with this theme. Be sure you mix learning and fun and your kids will have a blast while learning all about Outer Space!
Would your kids love an Outer Space day?
I was selected for this opportunity as a member of Clever Girls Collective and the content and opinions expressed here are all my own.